See Brad Pitt's new tattoo that sweetly honors Angelina Jolie and their kids: http://t.co/Ddm3DdgJqP pic.twitter.com/4cZM8mPm3t

— POPSUGAR (@POPSUGAR) July 17, 2015
Last weekend, Brad Pitt and Angelina Jolie made two big public outings. They took their kids to an ice skating rink and then they took the kids to Subway (you can see some photos here). Those pics were pretty exclusive so that's why I didn't post them! Anyway, it took several days for news outlets to really analyze the crap out of the pics and finally realize that Brad is sporting a new tattoo these days! You can see it on the Twitter photo above – it's on his right forearm.
The tattoo seems to be a line up his forearm, with an "A" for Angelina on one side of the line, then the first-name initials of all six kids on the other side of the line. The initials are in descending order of age – MPZSVK. Vivienne is older than Knox? I think I remember that – Vivienne is a few minutes older than her twin. It's sweet, but I still think my favorite kid-related tattoo art is Angelina's tattoo on her left bicep with the coordinates for all six kids' birth places. The last set of coordinates – which I only recently found out she added – is for Brad's birthplace in Oklahoma. I still think that's really cool! But A || MPZSVK is pretty cool too.
We actually get some requests here and there for more tattoo coverage, but in all honesty, I rarely pay attention to celebrity tattoos unless they're really bad or really good. Brad has so many tattoos, just like Angelina. He also has some of Angelina's drawings (??) I think made into a tattoo. He has Angelina's birthdate tattooed on his torso. And he has this Rumi quote on his right arm: "There exists a field, beyond all notions of right and wrong. I will meet you there." Perhaps the best one is Angelina's inner thigh tattoo, Whiskey Bravo, for William Bradley. . TATTOOS.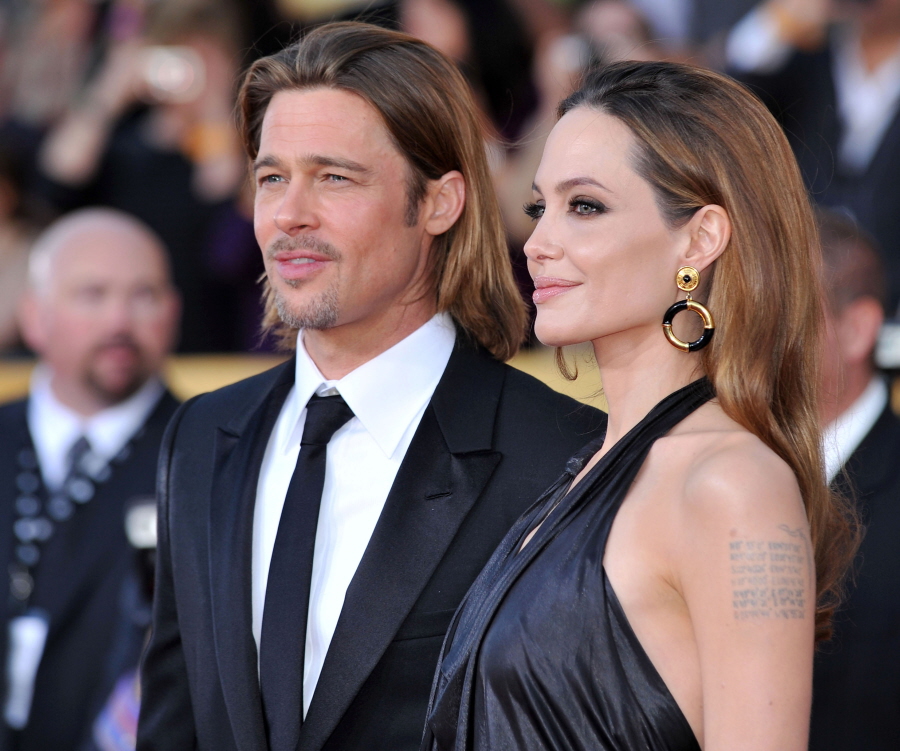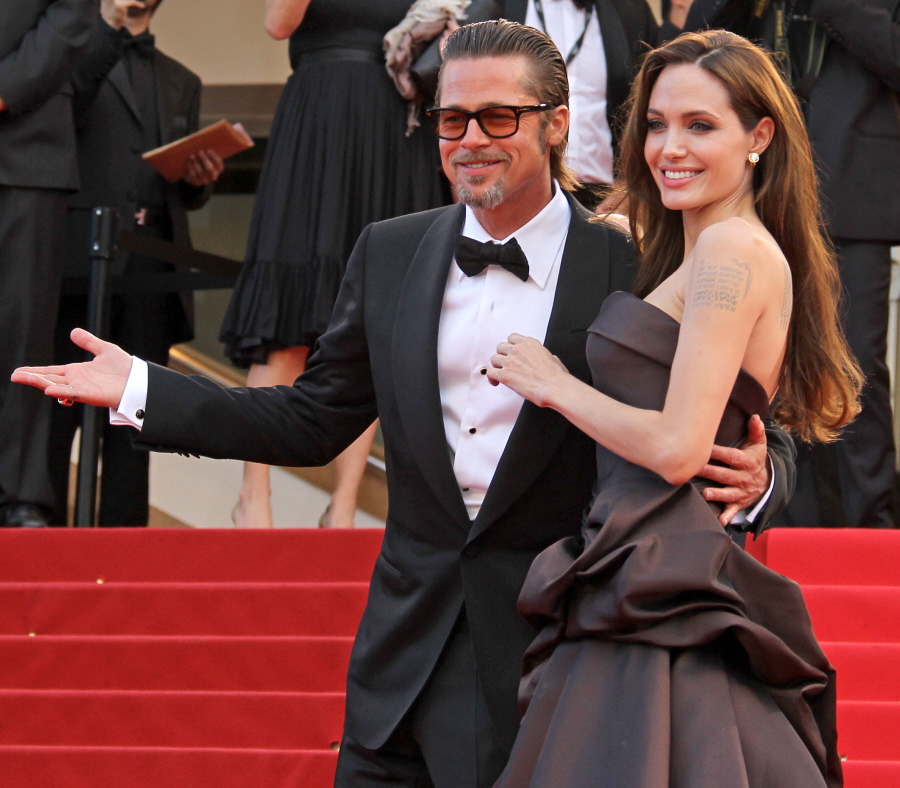 Photos courtesy of WENN.