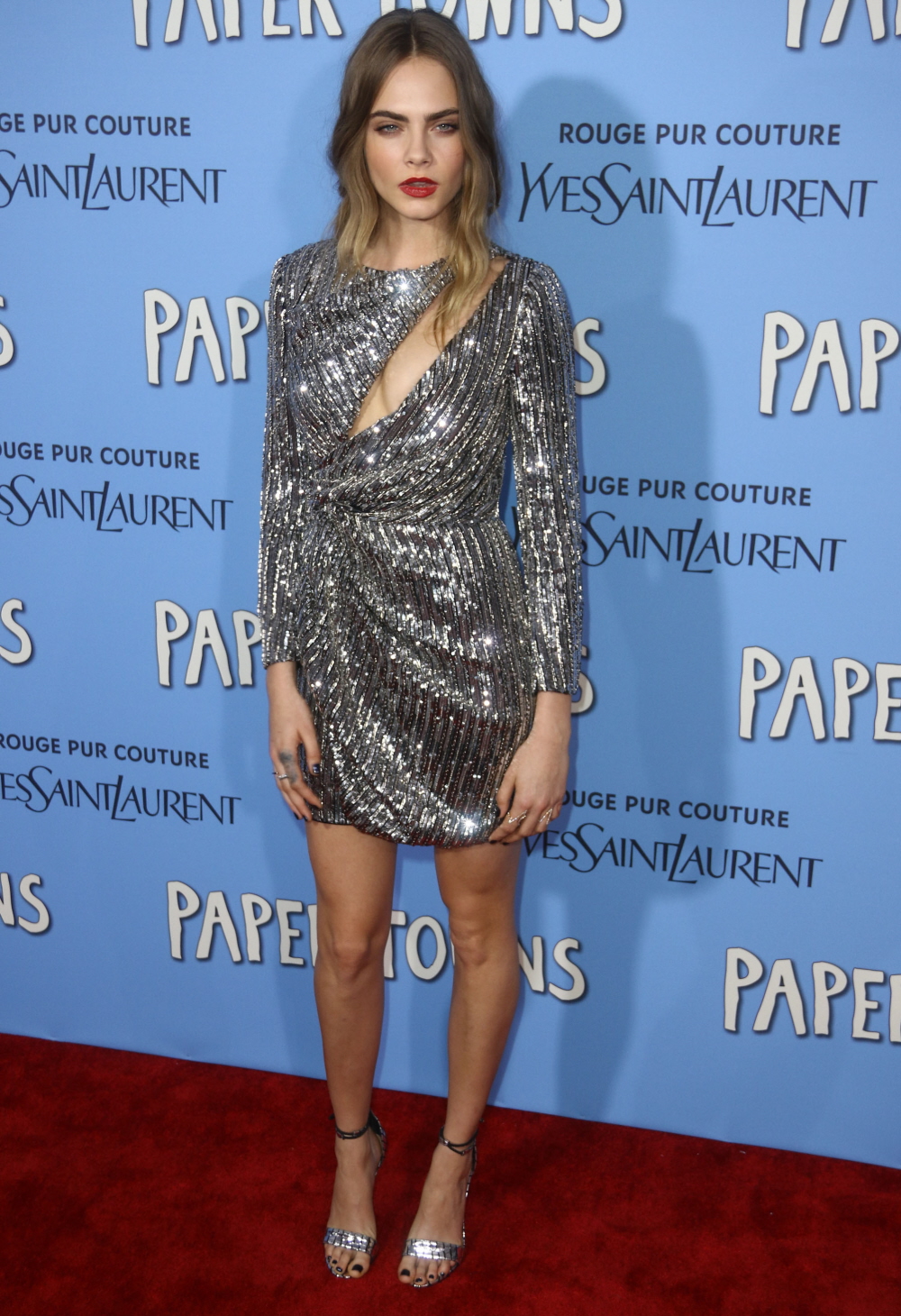 I know you guys are over Cara Delevingne, but I can't help but cover her. She's The Next Big Thing™ and she's all over the place. These are some photos from last night's NYC premiere of Paper Towns. Cara has a lot riding on this – if the film is a hit, she will be considered a movie star. She's the one front-and-center in the promotional campaign and I haven't seen a push like this since… I don't know, everyone was trying to make Julianne Hough happen?
Anyway, Cara wore this sparkly Saint Laurent dress to the premiere. Her style during the promotional tour has been pretty good, I have to admit. She's taken pains to look presentable and there were very few photo-ops where she didn't look anything but completely pulled-together. I like this dress, although I'm not sure if it's supposed to be so slouchy. Is it?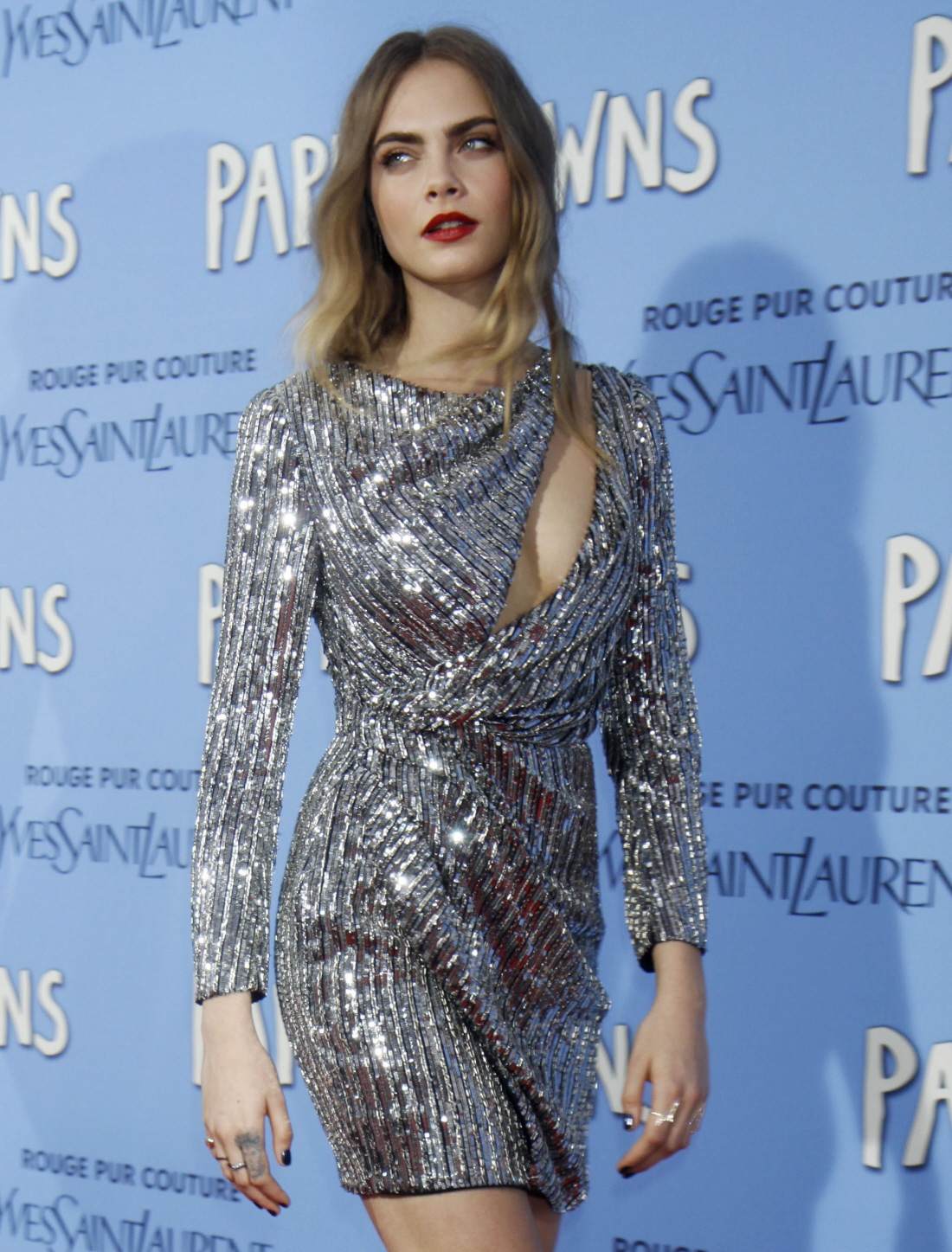 Guess who else came out for the premiere? Cara's on-again (?) girlfriend St. Vincent. There were rumors yesterday that their love had died, but St. Vincent was trotted out for the premiere so I guess everything is fine. When asked about St. Vincent, Cara told Us Weekly: "Love is inspiring!"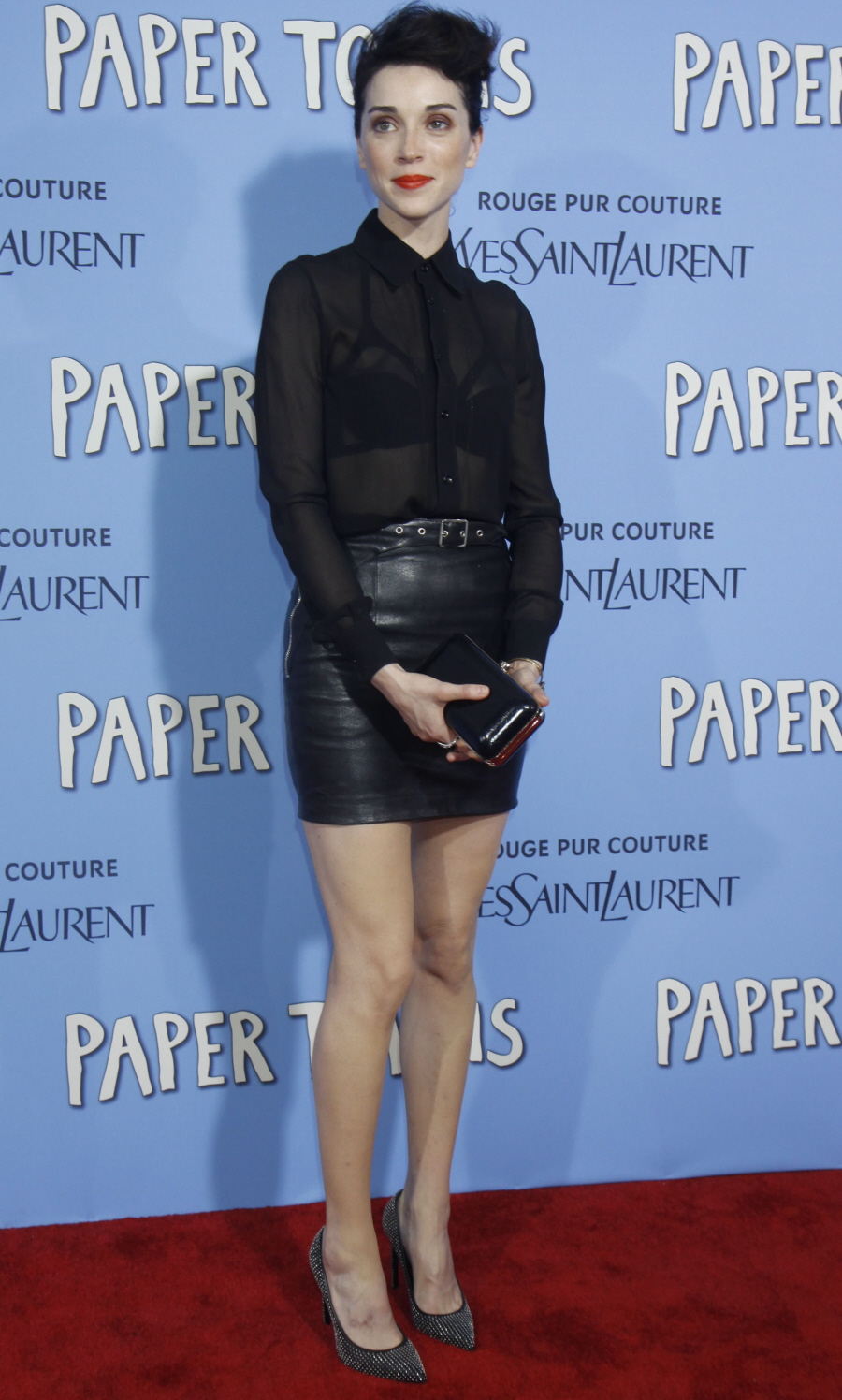 A lot of Cara's model friends and family came out to support her too. Joan Smalls wore this Balmain ensemble, which is probably my favorite look on this carpet.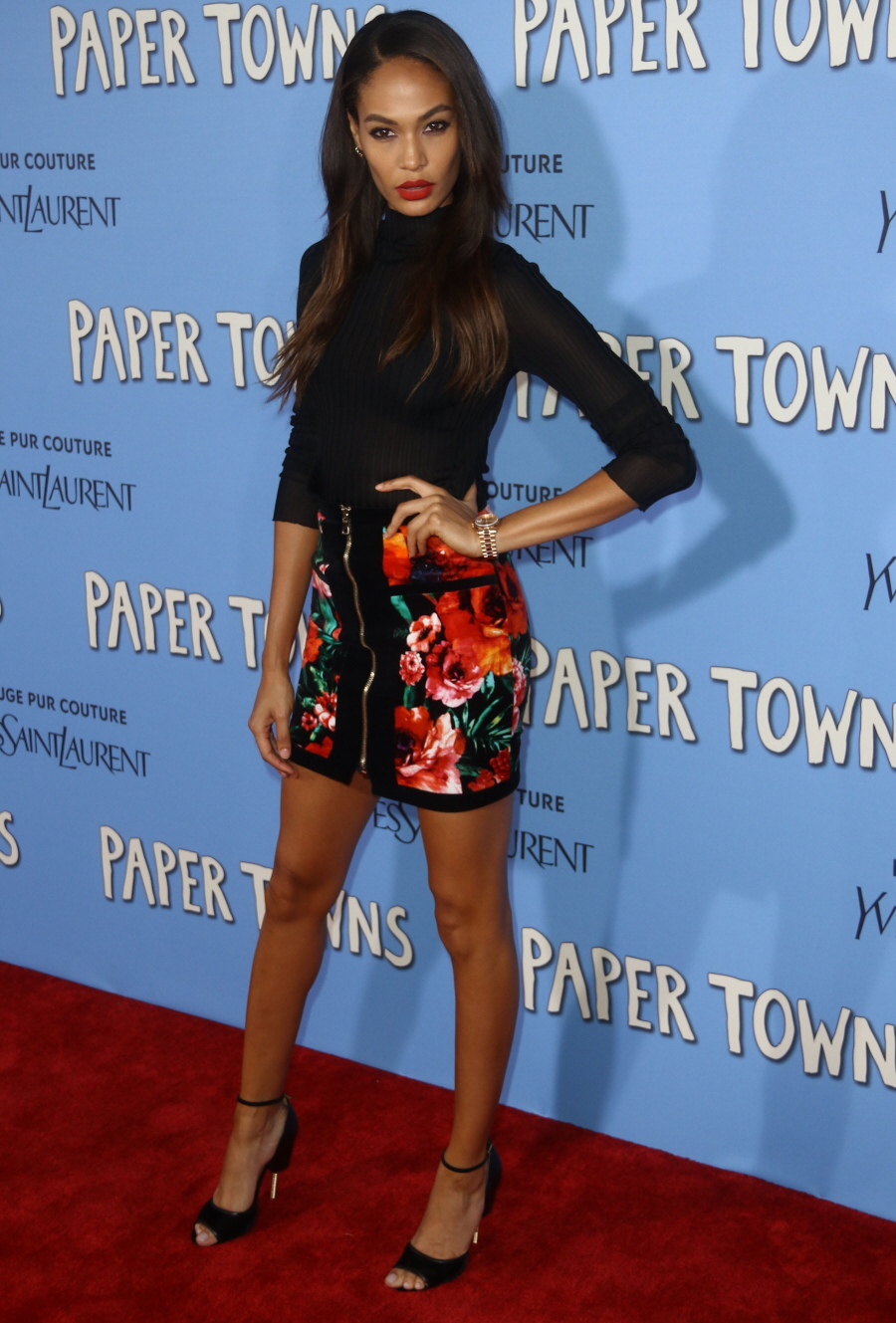 Karlie Kloss in Calvin Klein – Karlie is so pretty, but I feel like whenever she's on a red carpet, she's always mid-swish or mid-motion somehow.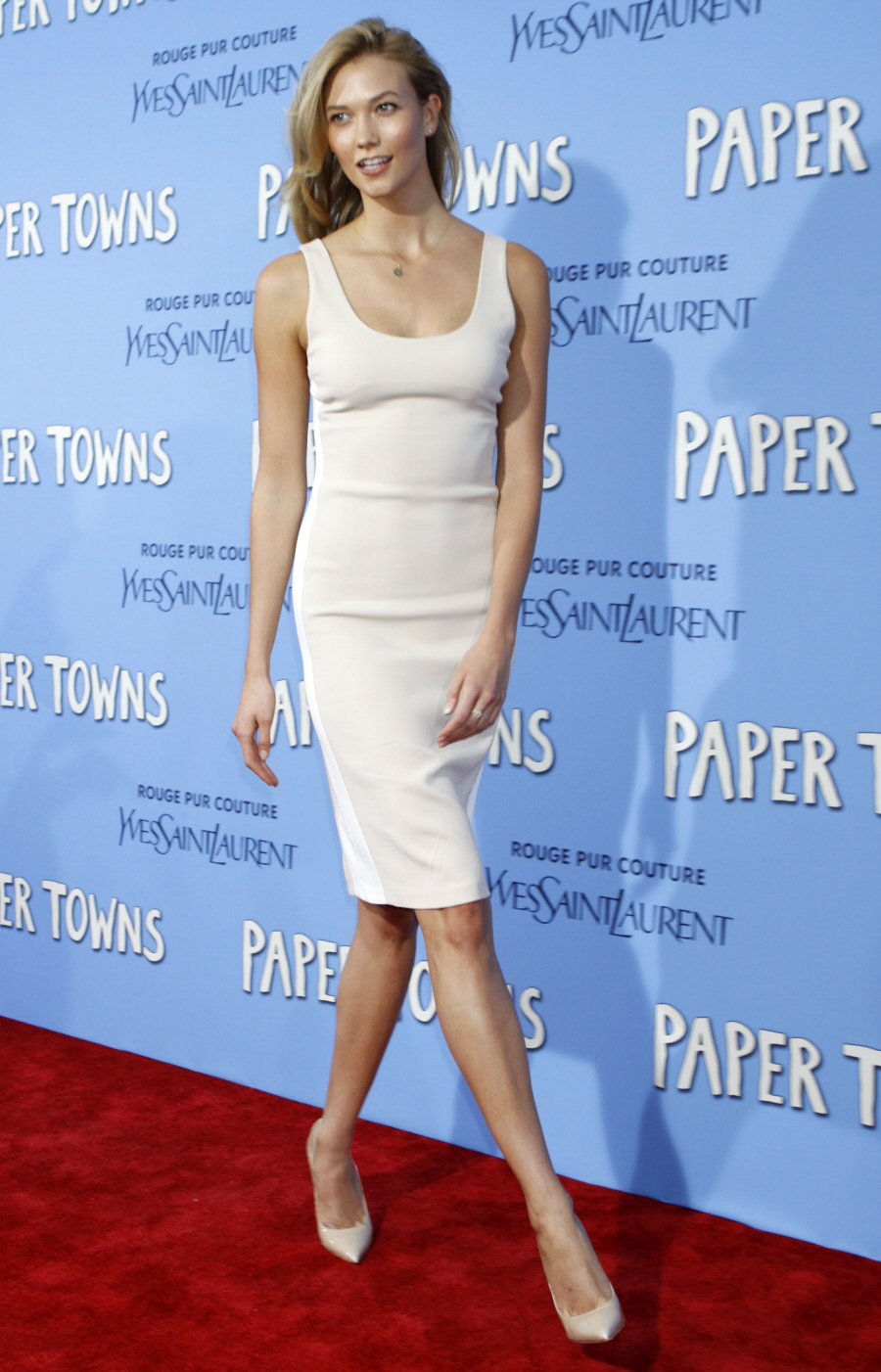 Cara's sister Poppy was there – I've always thought Poppy was prettier than Cara, but this shade of blonde does not agree with Poppy and she's sort of never looked worse.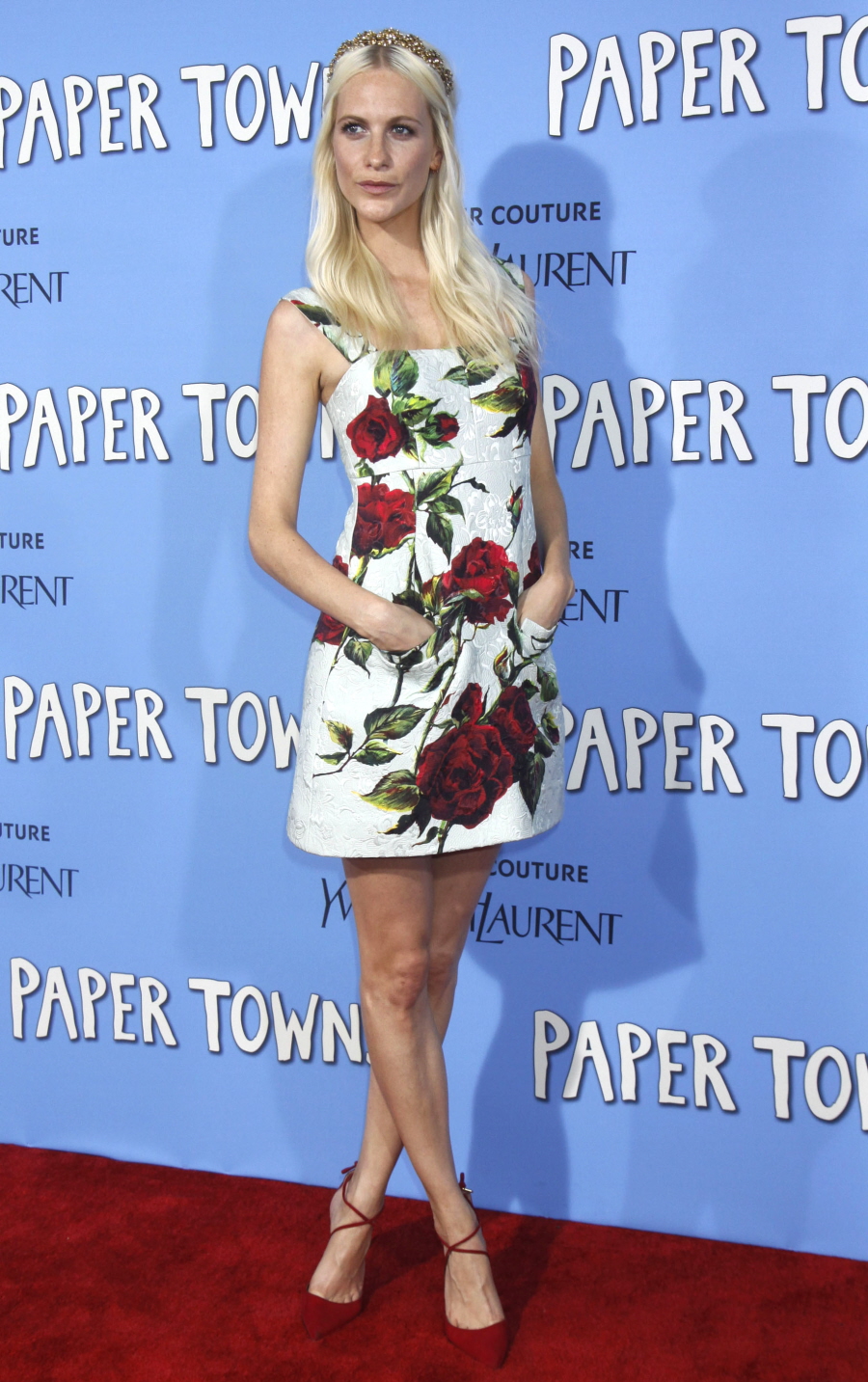 Photos courtesy of Fame/Flynet.