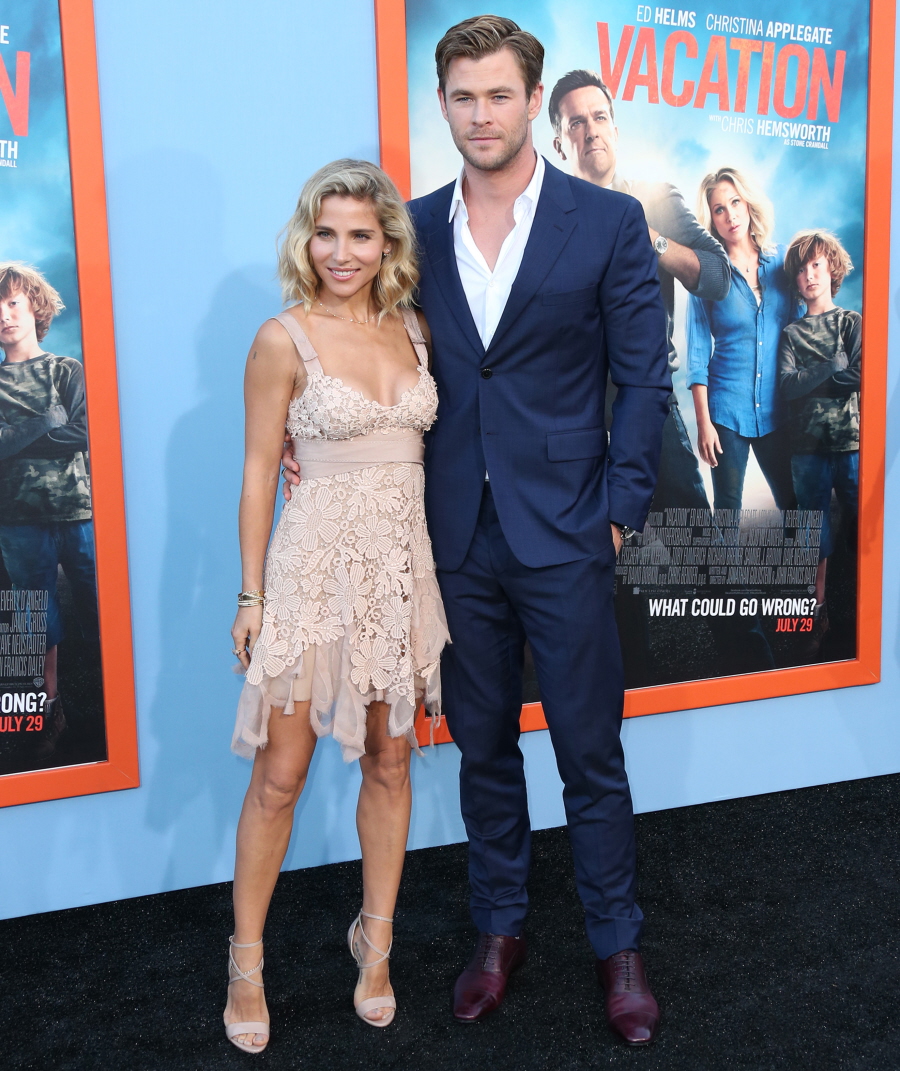 Here are some photos from last night's LA premiere of Vacation, the newest installment of the Griswolds' Family Vacation nonsense. The film stars Christina Applegate and Ed Helms as the new Griswolds. Helms plays Chevy Chase's son, in case you're wondering how it all ties together with the previous films (I know you weren't wondering). But the real star of the film is… Chris Hemsworth. Or something. He was by far the biggest thing on last night's red carpet, even though his role in the film is very much supporting.
Chris brought out his wife, Elsa Pataky, as well as his brothers Luke and Liam. I have a controversial opinion on the Hemsworth brothers, you guys. It's something that I've started to feel in the last year especially. Just look purely at the faces of the Hemsworth brothers – isn't Liam genuinely more attractive? Like, we're supposed to think Chris is the hot ticket because of Thor and everything, but simply on aesthetics, I think I'm more into Liam. Anyway, enjoy the photos. Elsa was pose-harding like her life depended on it.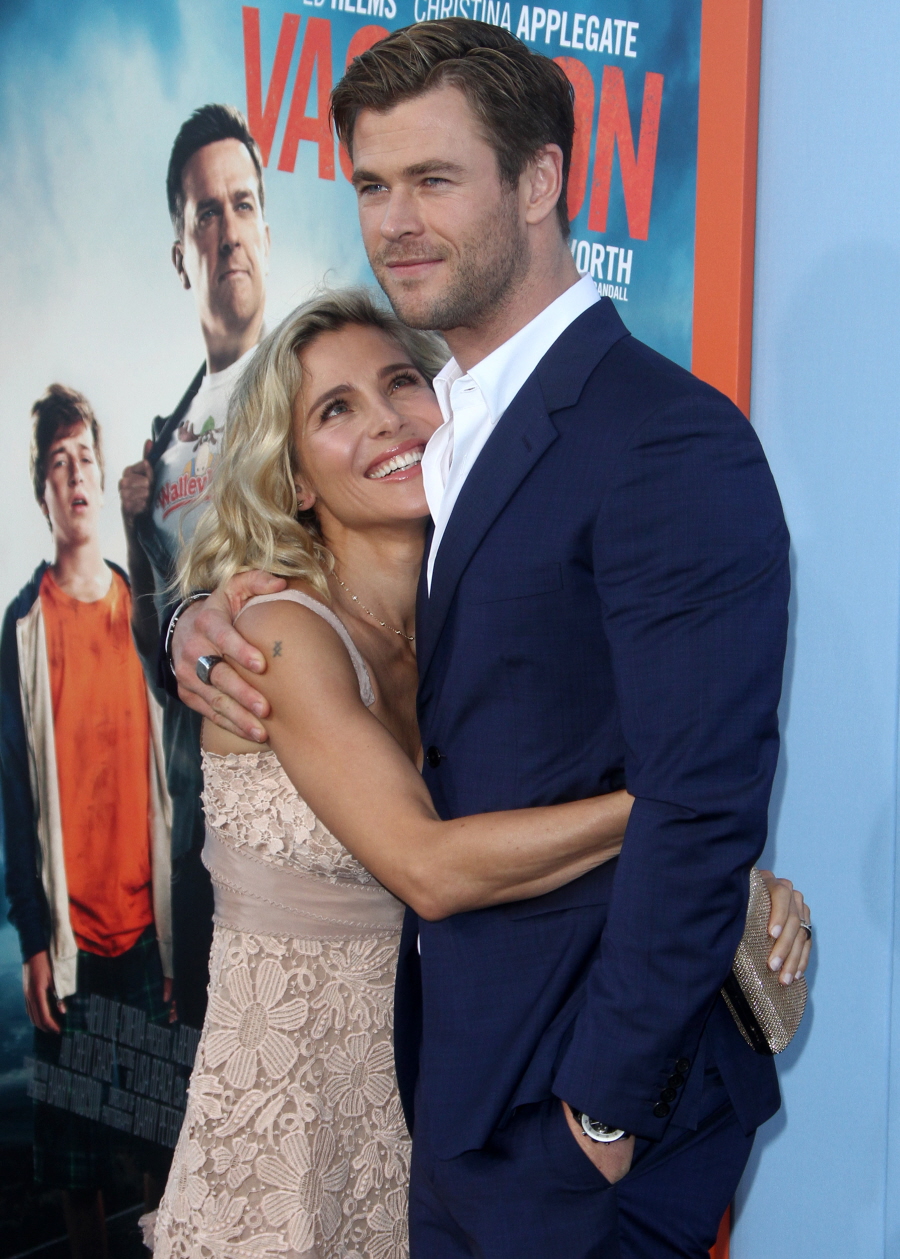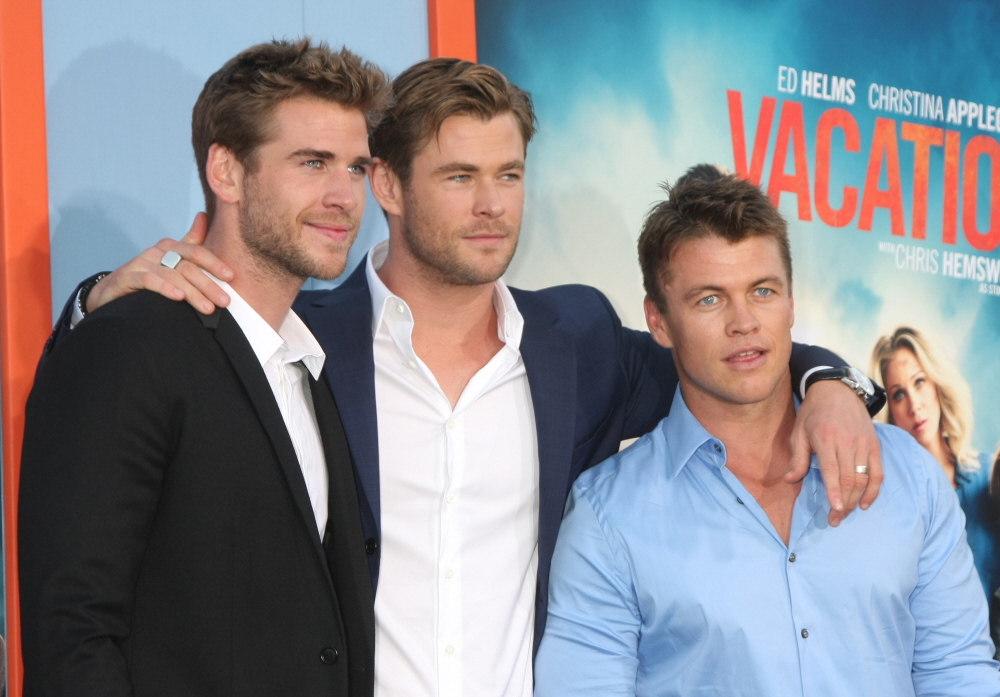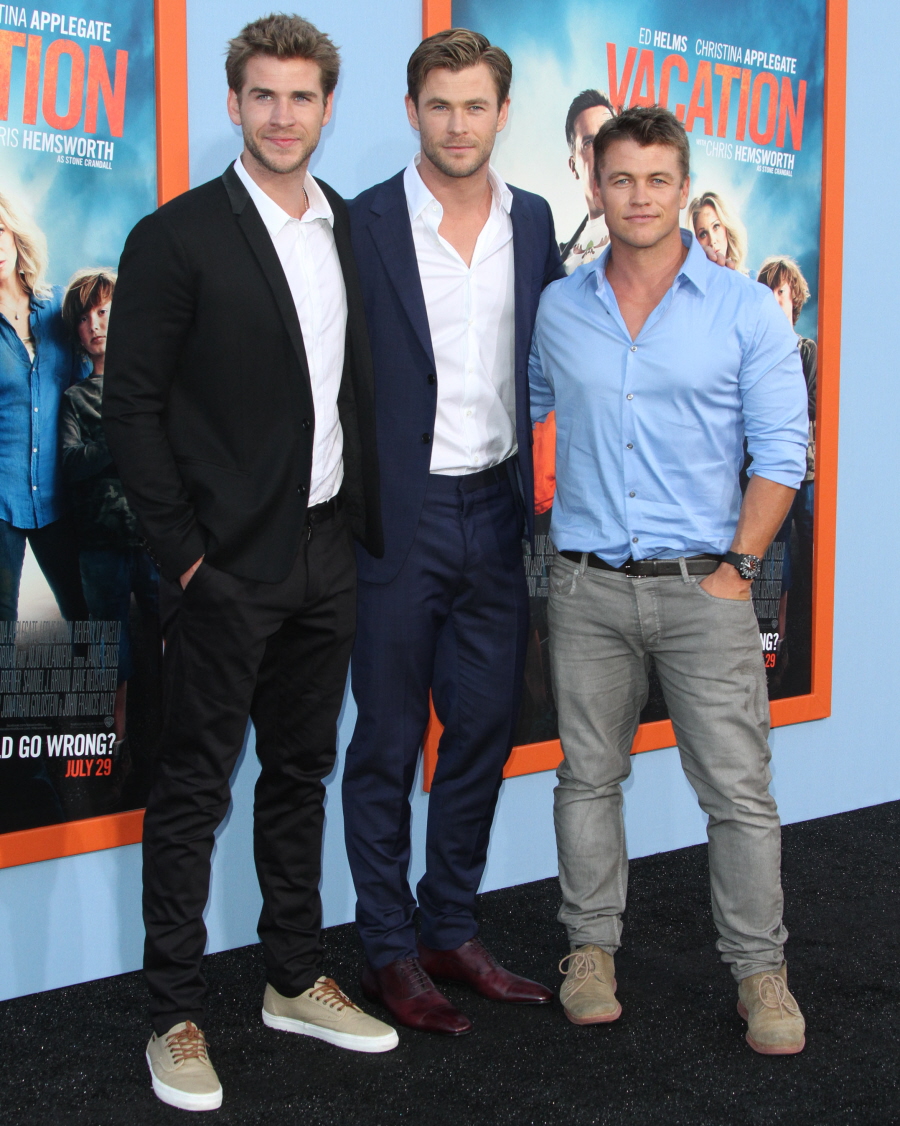 Here are some photos of the real leads of the film. Ed Helms is probably the nicest person in real life, but he always just reads "DORK" to me. Christina Applegate's dress is Amanda Wakeley.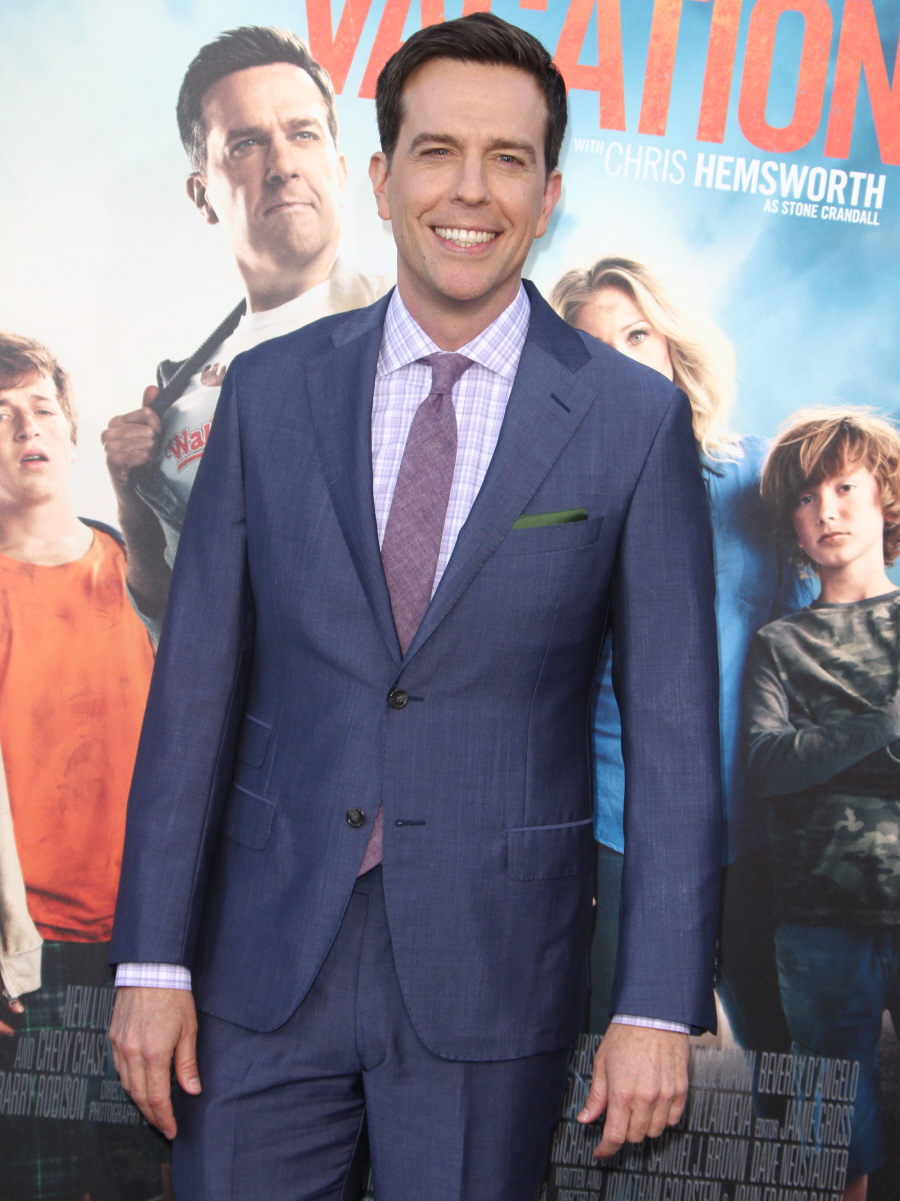 Photos courtesy of WENN, Fame/Flynet.