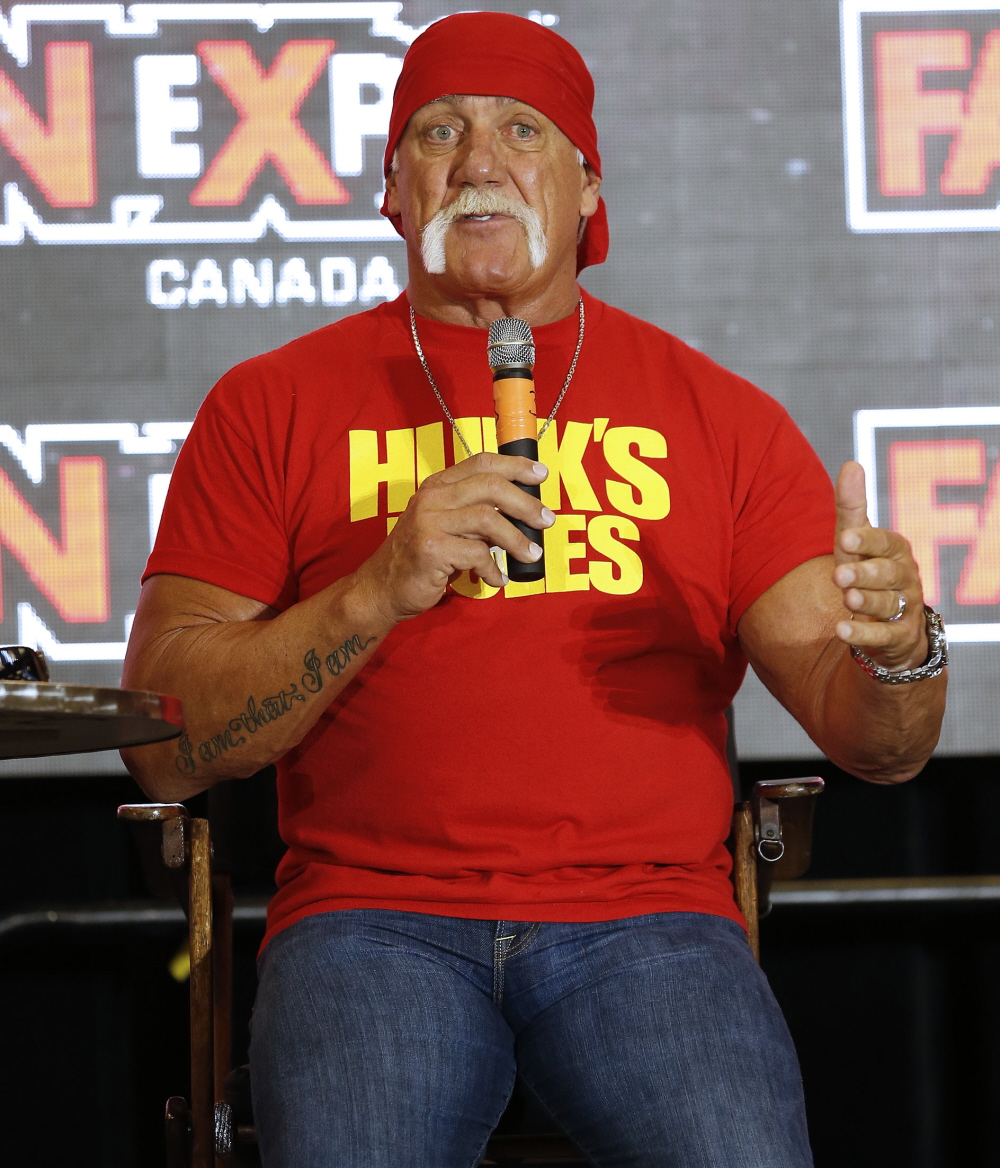 On Sunday, I covered some of the Hulk Hogan mess that came out late last week. Long story short, as part of Hulk Hogan's ongoing lawsuit against Gawker Media, some very explicit details about Hulk's sex tape with Heather Clem have come out. And no, I'm not talking about the sex. I'm talking about the pillow talk between Clem and Hulk, which involved a racist tirade about Brooke Hogan's career and dating life. Following the initial reports (a series of exclusives from the National Enquirer/Radar), Hulk Hogan was fired from WWE, scrubbed from their Hall of Fame and all of the Hulk merchandise was removed.
Hulk Hogan issued a statement to People Magazine on Friday, and he's also been active on social media following the controversy. Yesterday, he posted a photo of a poster reading "God gives his hardest battles to his strongest soldiers." He's also spent the past three days or so retweeting anyone and everyone who says anything along the lines of "Bro, you're not racist!" Unfortunately, he sort of shot himself in the foot by retweeting this now deleted tweet: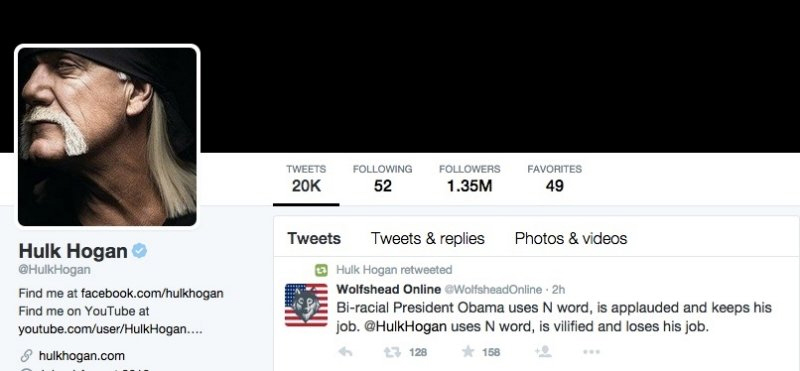 That's in reference to Pres. Obama's interview with Marc Maron where he was discussing explicit and implicit racism – a much-needed conversation that clearly went over Hulk Hogan's head.
Meanwhile, Radar has more details about Hulk Hogan's racist diatribe within the tape. Go here to read Radar's latest story – Hulk continuously refers to his daughter Brooke's music producer as the "f—king n—ger" who got Jamie Foxx to appear on one track. And in case you genuinely believe this was just some isolated incident… Hulk Hogan used this kind of explicit, racist language during a radio interview in 2012 as well.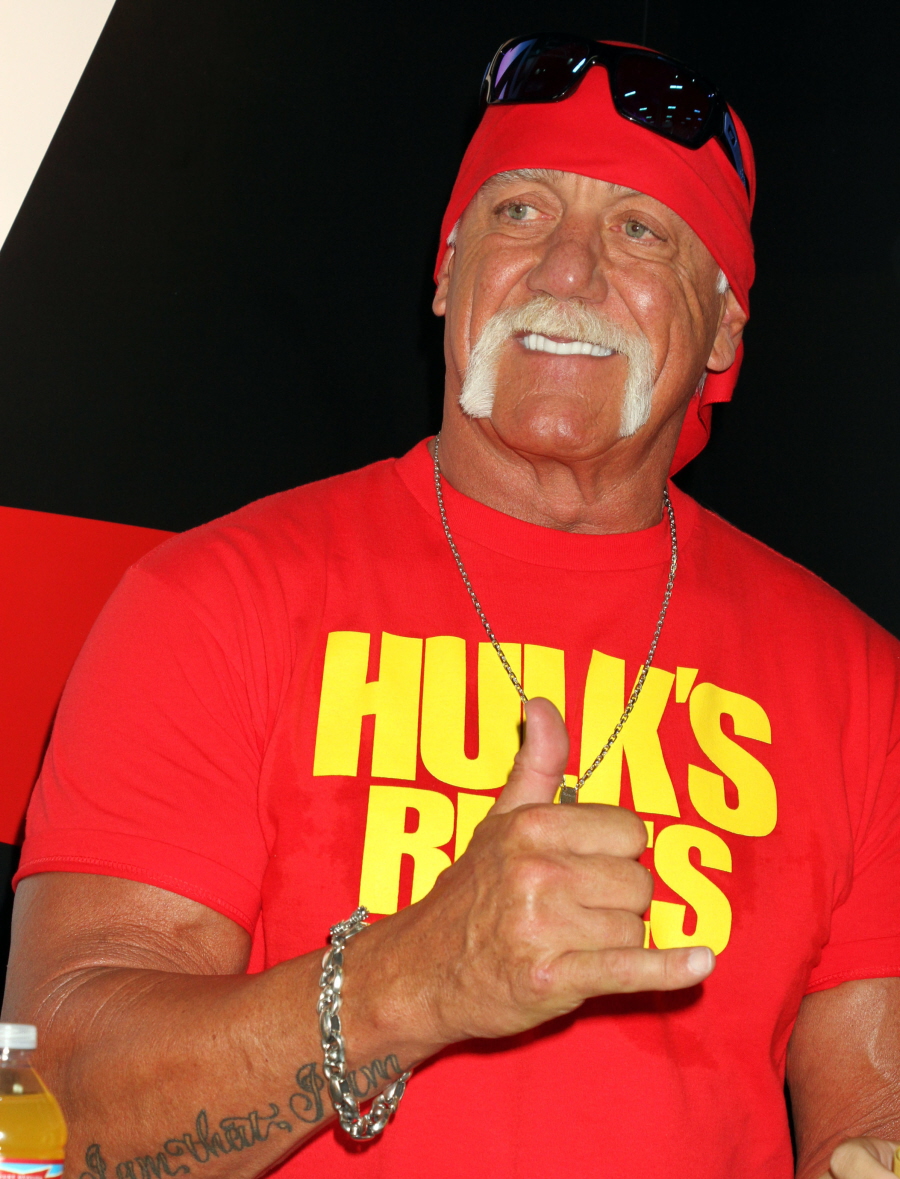 Photos courtesy of WENN.