Do you ever look at Taylor Swift's Instagram these days? It's basically just Tay-Tay bragging about all of the celebrities she's brought to the Dark Side. Last night, when she performed in Seattle, the special on-stage guest was…Fetty Wap, the singer of this summer's most bizarre hit song about a loyal woman who stayed with him when he was a drug dealer, "Trap Queen." So of course Fetty Wap came on stage with Swifty so that they could sing "Trap Queen" together for all of Swifty's 14-year-old fans???? LOL. I mean, bless her heart. We would be slamming Swifty if she only friend-collected white people, so it's sort of charming that Fetty Wap, Ciara, Kendrick Lamar and The Weeknd have all been carefully curated for The Taylor Swift Friendship Stunting & Antiquing Experience.
Meanwhile, the Daily Mail has a new rumor about Taylor and Calvin Harris and I totally believe this. You know how Taylor real-estate-stalks her current and past boyfriends? It's true – after Harry Styles dumped her, she went real estate shopping in London (she didn't buy anything to my knowledge, but she did look). The second she started dating Conor Kennedy, she bought a place in Hyannisport (then she lied about it to Vanity Fair). Anyway, the Daily Mail says that she's looking to buy a castle in Scotland. OF COURSE SHE IS.
She already owns enviable homes in the likes of New York, Beverly Hills and Nashville. But Taylor Swift, 25, is reportedly interested in snapping up a new addition to her property portfolio, with the star said to be eyeing up a stunning Scottish castle.

The Shake It Off singer is understood to have her heart set on the £4.6million Tower of Lethendy, located 14 miles north of Perth, so she can have a base close to boyfriend Calvin Harris' family. The 16th Century estate is located just an hour's drive from Edinburgh where Dumfries-born Calvin's family live, with the US star getting serious with the producer and DJ, who she's been dating since February.

Tower of Lethendy is certainly a home fit for the pop superstar, boasting eight bedrooms and seven bathrooms in the main house – a Scottish Baronial manor house which dates back to 1570 – as well as two gate lodges and two staff cottages. The estate also includes its own 18-hole golf course, heated swimming pool and tennis courts across the 40-acre site. Currently owned by a Canadian family, the interior of the mansion was given a huge overhaul twenty years ago with the estate used as a wedding and holiday venue.
Since Taylor Swift is the prettiest and most popular princess in all the land, of course she should have her own castle and of course it should be in Scotland. As I said, this wouldn't surprise me at all. I'm sure she does have some kind of fantasy about being in her Scottish castle with her Scottish DJ prince and a castle full of cats. #livingthedream #blessed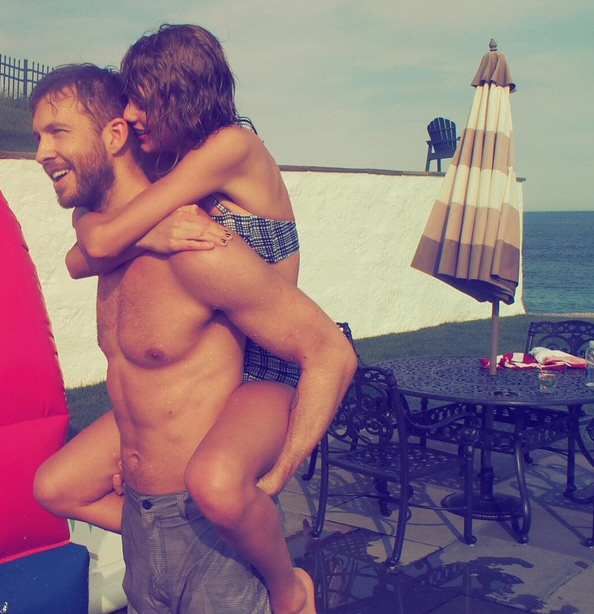 Photos courtesy of WENN, Getty, Instagram.