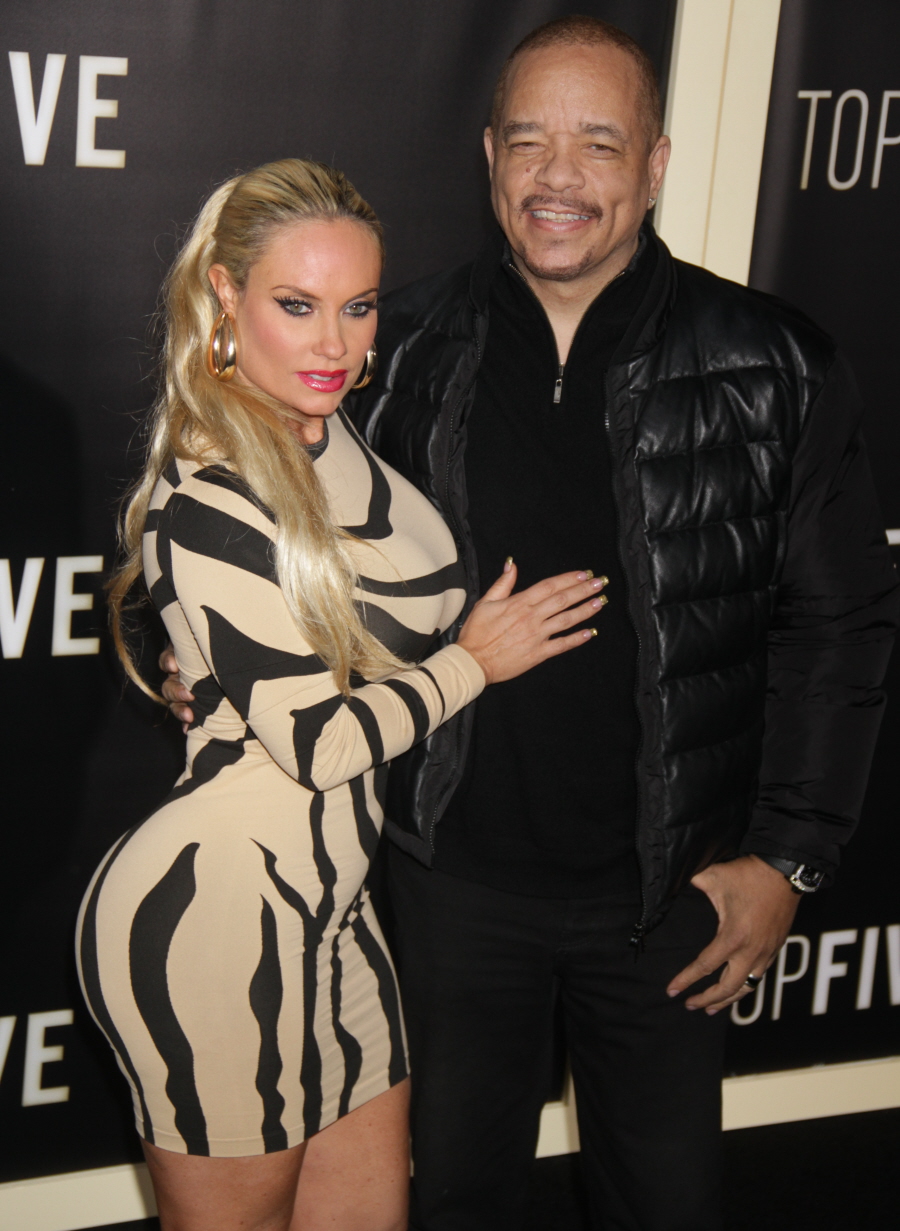 Ice-T and Coco have been getting a lot of press this month because they have a new talk show, plus they keep talking about their pregnancy and marriage. Just know: I love Ice and Coco. I'm not even apologizing. I think they're a great couple and I totally watched most of their old E! show, Ice Loves Coco. I'm saying that because… I'm familiar with their deal. Coco is very subservient to Ice, not really in a creepy Duggar way, but more of a "I love taking care of my man, he's my king!" sort of way. For his part, Ice completely and totally supports Coco's career and it really does seem like she drives their dynamic. As in, he doesn't demand that she drop everything to fix him a sandwich, you know? She makes him a sandwich without asking and then goes on with her business. So… keep that in mind when you read these quotes from their appearance on Watch What Happens Live.
Coco loves being submissive to Ice: "I think all women should do it. I'm a slave to him. It has been 15 years and it has worked out."

Ice's response: "By her choice. She likes that. She's into that."

Coco is really pregnant: "People think I am having a surrogate because there is nothing there, but it is there, guys! There is a lump there. See…," she said, while turning to her side.

Coco is not too posh to push: The model also said she won't be having a C-section, either, opting for the regular "push method."

Whether Ice will give Coco a push present: "I'm not into push presents. I think that push presents are something rich people made up. Black people don't know nothing about no push presents. The baby is the present you should be happy with the baby."

Baby names by Coco: "Actually we came up with two names — a guy's name and a girl's name — 10 years ago so we already had it planned," Coco revealed, noting that the boy's name was Titan. "I didn't want to name her Coco because I feel like that's giving her too much of my identity. So I was like let's go close to Coco and we'll name her Chanel."

Whether Kim Kardashian & Nicki Minaj have fake butts: "You know what, people ask me this all the time. You can't ask me that because everyone always thinks my booty's fake. Theirs are probably real. So I'm just going to go with they're both real. I hate when people think that mine is fake so they probably have the same problem too."
If you're happily married and you love being submissive to your husband, God bless. I don't care as long as you are the one making that choice for yourself, and you are doing something that makes you happy. What I don't get is why Coco says "I think all women should do it." NO THEY SHOULDN'T. All women should make their owns choices about what dynamic works best in their marriage. If it works for Ice and Coco, great. But I think it works for them because Ice completely supports HER CHOICES in life, career, etc.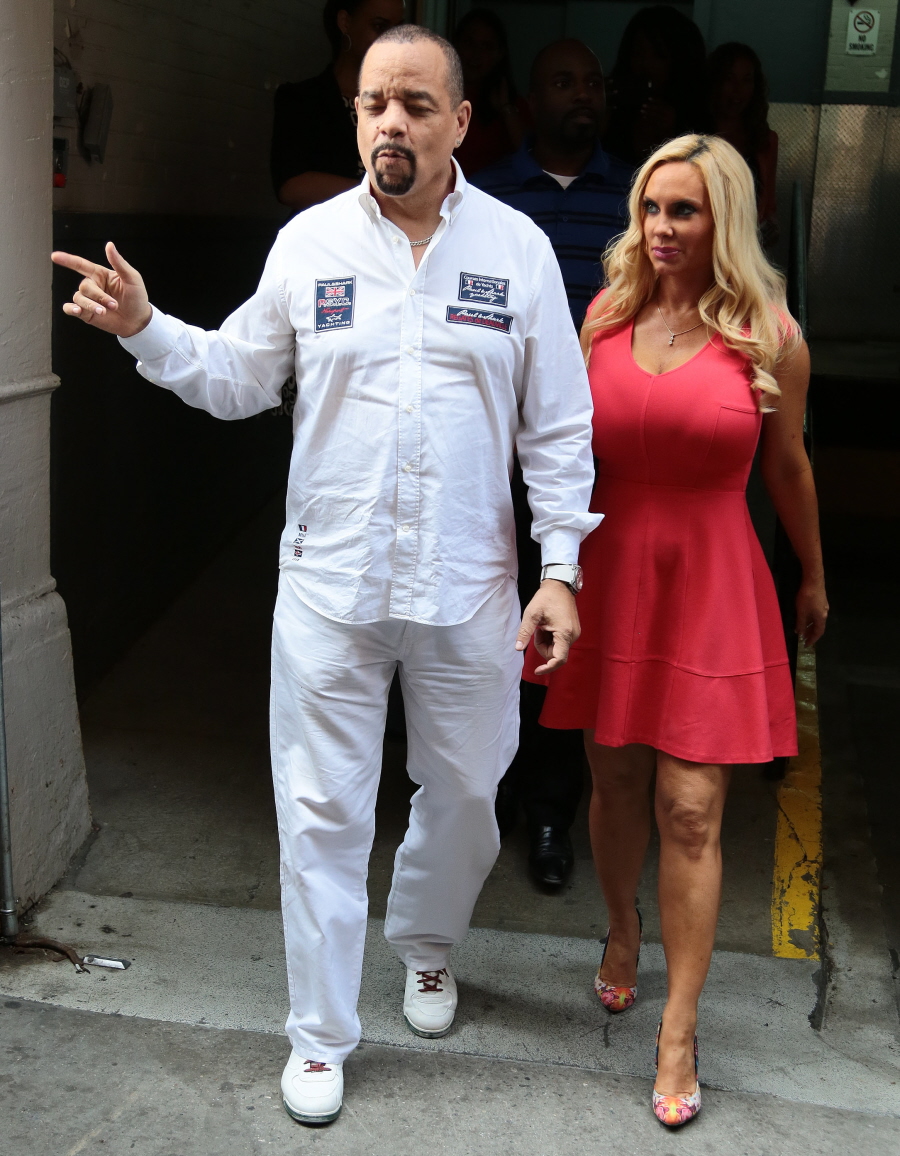 Photos courtesy of WENN, Fame/Flynet.