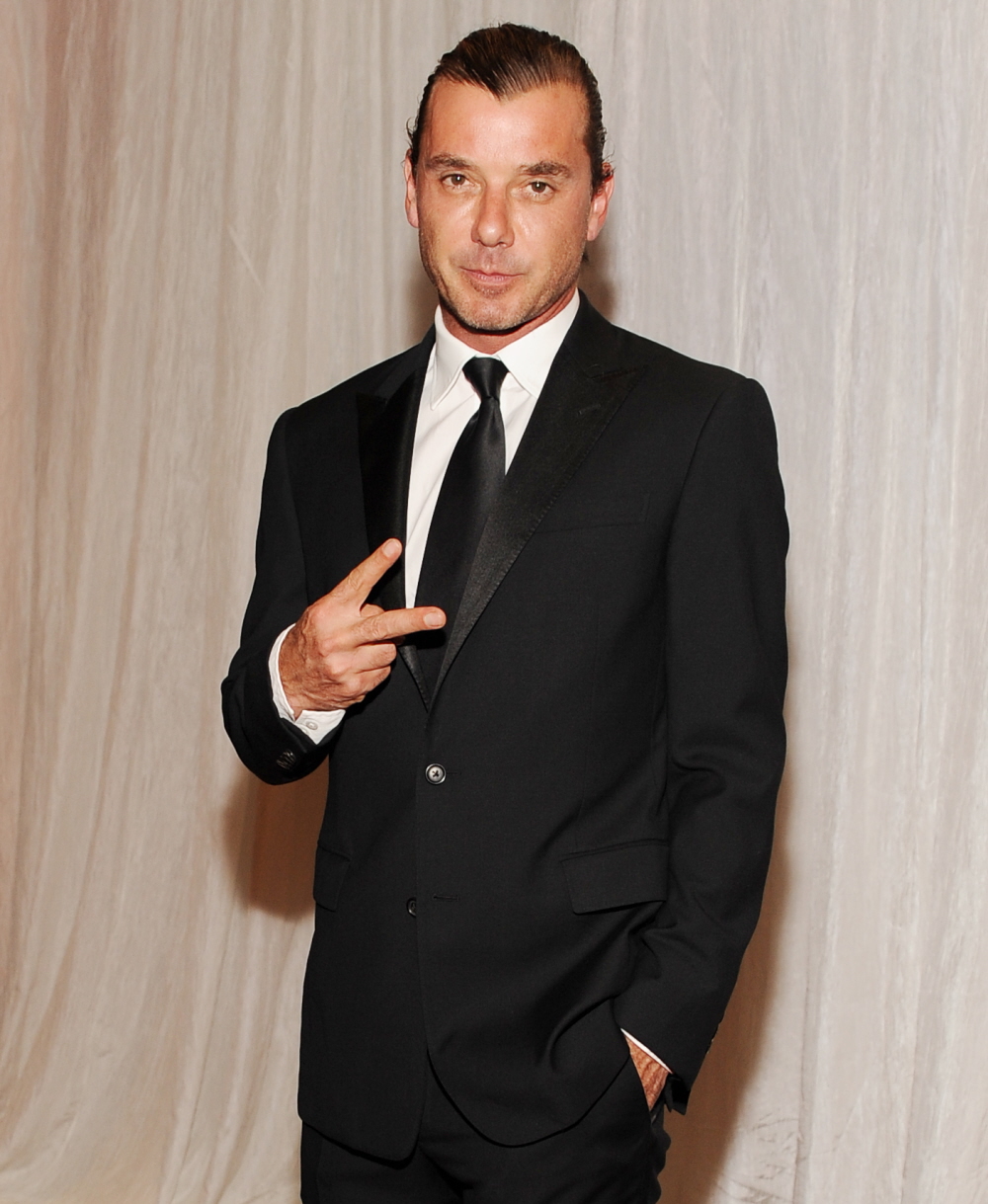 I tend to think that the gossip around Gwen Stefani and Gavin Rossdale's divorce is pretty solid. Meaning… I think he was cheating on Gwen for a long time, possibly with men and women, and maybe even with their nanny. Nanny-banging is so trendy this year. I wonder what next year's mistress trend will be? Nutritionist-banging, that's my guess. Anyway, many of us believe that Gavin has always had a wandering eye. So it's no surprise that In Touch did an interview with one of Gavin's alleged other women. This lady claims she banged Gavin at the Playboy Mansion in 2002, just before he married Gwen.
In Touch magazine has exclusively learned that the 20-year relationship between Gwen Stefani and Gavin Rossdale was in trouble before the couple even wed. In an exclusive interview, a woman says she had a steamy sexual encounter with the Bush frontman at a 2002 Playboy Mansion party when he was already engaged to Gwen — and he kept texting her even after his wedding.

"He was beautiful and charming," the party girl, who wishes to remain anonymous because of her connection to Hollywood, exclusively reveals. "He was with Gwen, but that didn't stop him from hooking up with me."

"We spent a lot of time flirting," the woman says. Eventually Gavin led her to one of the mansion's Van rooms, which have padded floors where they started "fooling around."

"[Gavin] said [he and Gwen] were having problems," the woman tells In Touch. "I thought they were breaking up and that I had a chance."

"I was head over heels in love with him," she admits, adding that she was stunned when he wed Gwen later that year in London — and even more so when Gavin continued texting her for at least a month longer.

"I do feel bad for Gwen," the woman says. "He's just a cheater."
I believe her story. I also believe that she might have even thought she had a "chance" with Gavin even though it was clearly just a Playboy Mansion bang. Seriously, does any long-term couple's meet-cute start with "I met him at the Playboy Mansion and then he banged me in the grotto, then again in one of the Sex-With-Randoms Rooms"?? Ugh. Poor Gwen.
Here are some photos of Poor Gwen a few days ago. Cute outfit, right?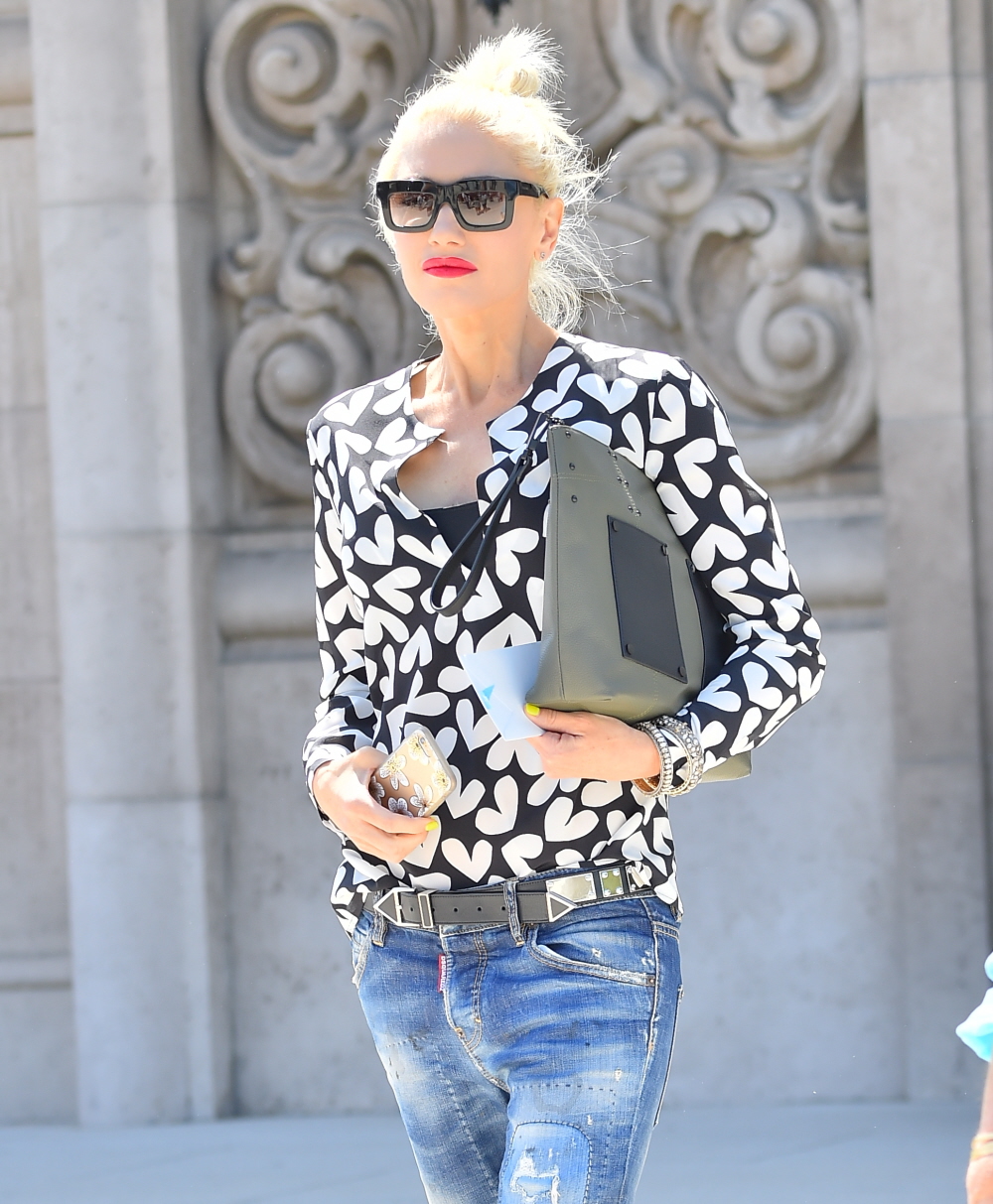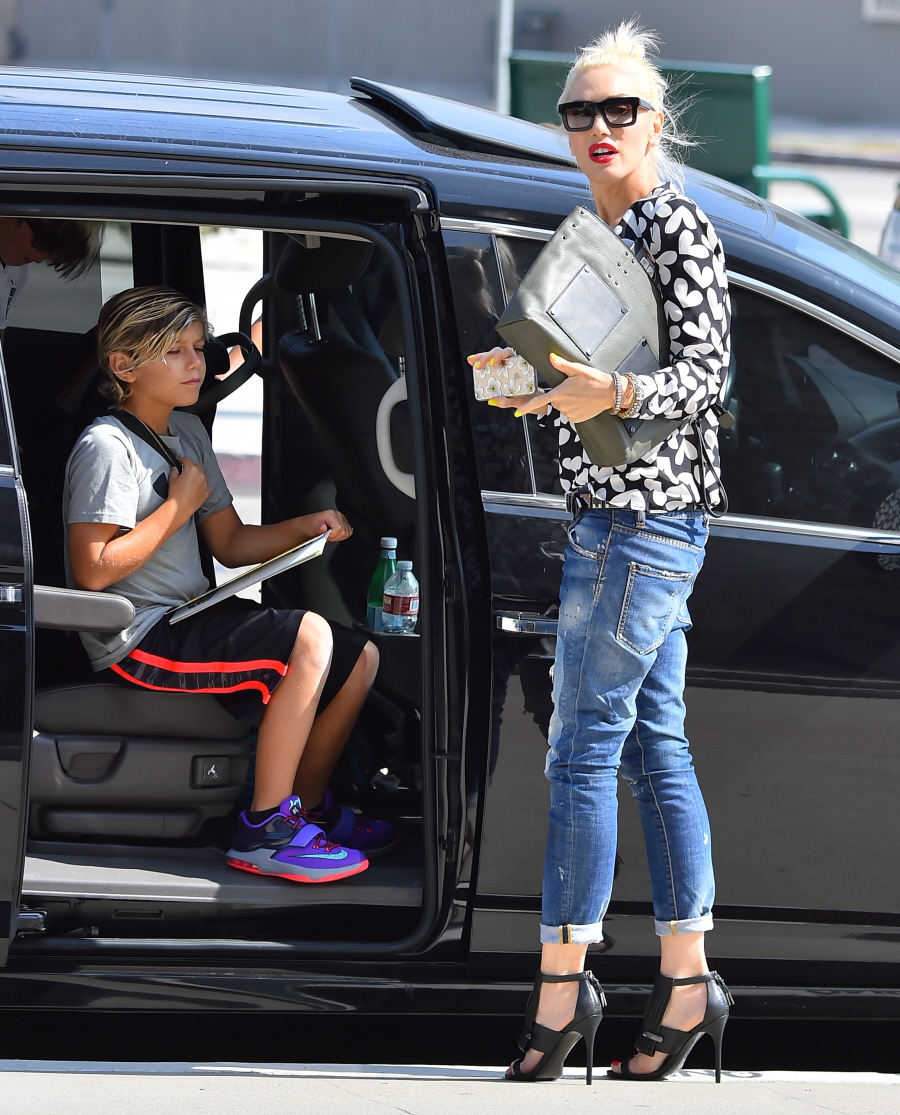 Photos courtesy of WENN.