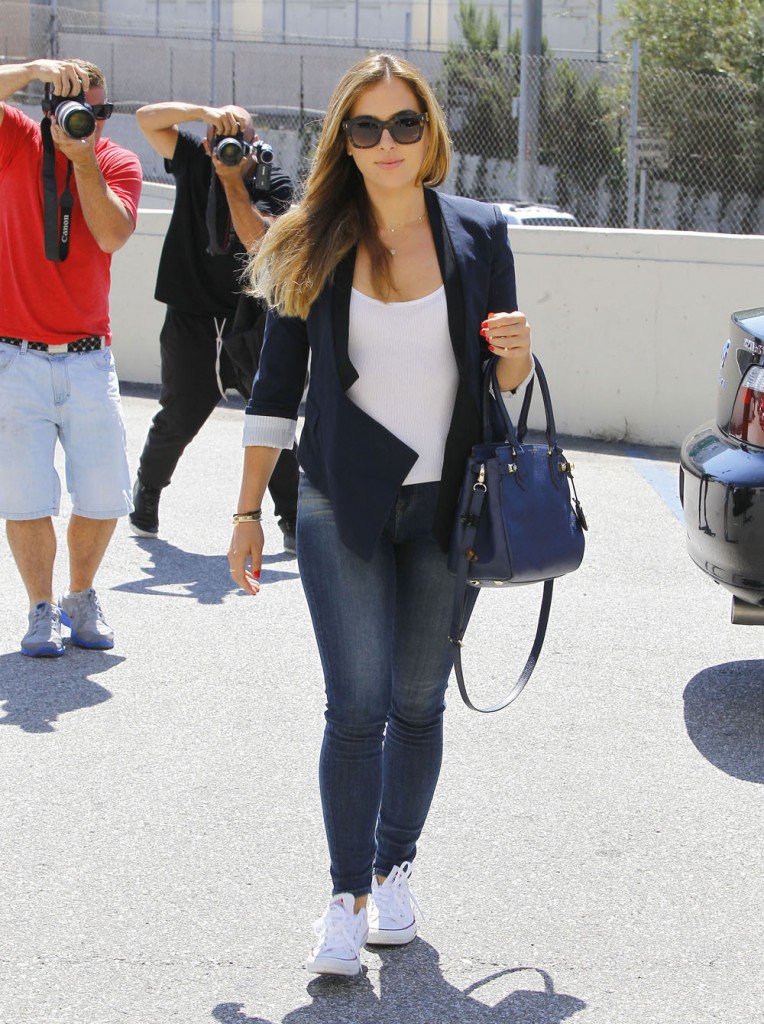 These photos are of Christine Ouzounian running errands and outside her home yesterday. She's showing off her fresh blowout and her new convertible Lexus, which retails for $43,000. The bag she's carrying is a $478 Henri Bendel, according to the Daily Mail, which doesn't sound too outrageous to me considering the price of some celebrity handbags. Multiple photo agencies had these photos, which means that they were either alerted that Christine would be home at that time or that they were camped outside her home. She's been staying at the Hotel Bel-Air so which do you think it was?
The best part of this story is that Ouzounian got the police to come over to her house to protect her from the paparazzi. The she put the top down on her car and went shopping at Sears. She got a police escort to go shopping at Sears. You can make this stuff up. (More photos of her day are on The Daily Mail.)
On Tuesday, Ouzounian went out to eat at a popular expensive restaurant with her friends. She was seated outdoors of course and "someone" (a friend of hers) took photos of their lunch and then sold the pics to Entertainment Tonight. This is exactly how she leaked the two sets of bikini photos poolside at the Hotel Bel-Air – she had someone else take the pictures to make it look like she was famous enough to get recognized and photographed. Some photos show her on the phone and ET says that she has "been adamantly keeping up with media coverage of herself." Of course she is.
So what's going on? Did Ben dump her and is she trying to stick it to him? My theory is that she did sleep with him but that he's trying to pull away without upsetting her. She has something big on him, maybe photos and video. The divorce announcement was right after the Vegas trip. Maybe Ben finally picked an indiscreet sidepiece who wants a piece of his fame and money. We definitely know that she likes luxury. E! Online estimates that her hotel stay has been around $20k, which is substantially higher than People's $12k figure. People has sources claiming Ben is not paying for her hotel stay (Ben is the source) and another source claiming he is (Christine is that source).
TMZ reports that Ben is not talking to Christine and that he "is not funding the new, lavish lifestyle of his former nanny." What if she's just a clever con artist who knows her celebrity gossip? What if Ben is telling the truth? I mean we know he can't keep it in his pants, but who would believe him over her? Maybe she's the one who told Garner about the Vegas trip. I need to know the real story!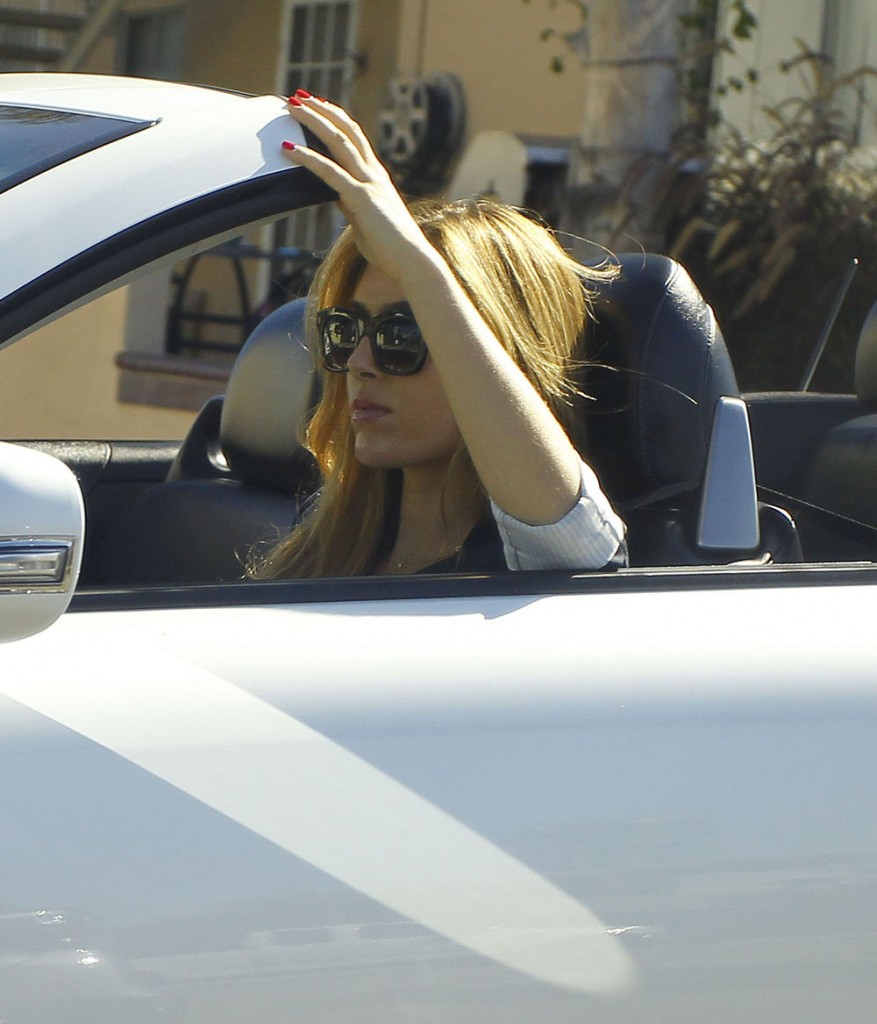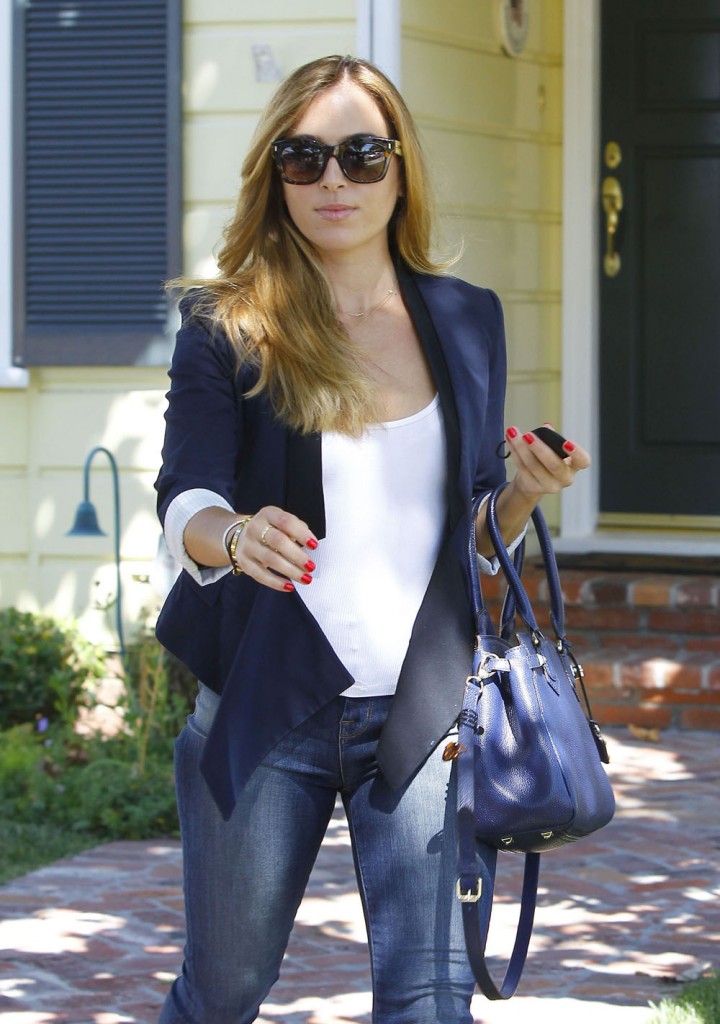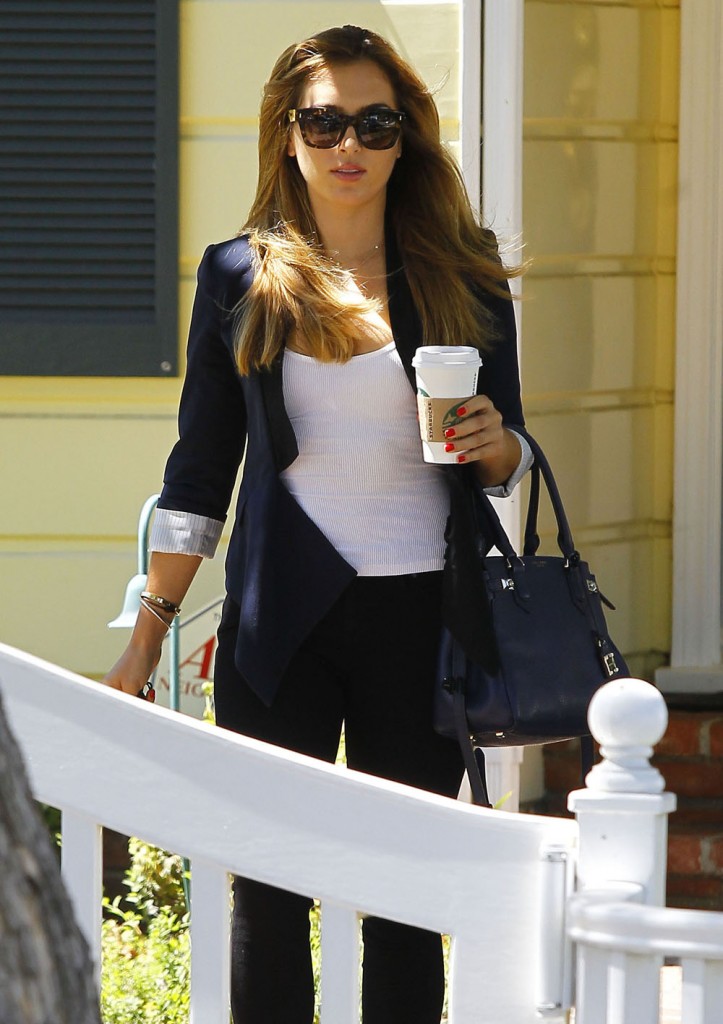 photo credit: FameFlynet