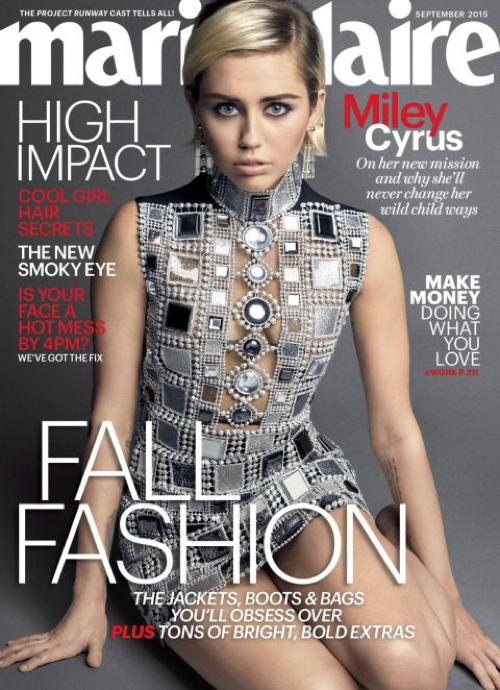 Marie Claire released more of the Miley Cyrus interview where she swipes at Taylor Swift for getting away with "revenge violence" in her "Bad Blood" video. Miley didn't see why she gets in trouble for airing out her girls while Taylor is held up as "a good example." She made some excellent points, and most of the internet didn't argue with her. Miley ended up sounding like the voice of reason, which was surprising to many.
This new batch of excerpts revolves around Miley's somewhat twisted experience at the hand of Disney. Reading this stuff makes me realize why she rebelled so hard over the past few years. Miley's antics are exhausting, but she comes by them honestly. A lot of people rolled their eyes at how eager Miley was to finish filming Hannah Montana, but her account of how she was treated is pretty shocking. More shocking, in fact, than anything Miley does for attention today:
On Hannah Montana: "From the time I was 11, it was, 'You're a pop star! That means you have to be blonde, and you have to have long hair, and you have to put on some glittery tight thing.' Meanwhile, I'm this fragile little girl playing a 16-year-old in a wig and a ton of makeup. It was like Toddlers & Tiaras. I had f***ing flippers. I was told for so long what a girl is supposed to be from being on that show. I was made to look like someone that I wasn't, which probably caused some body dysmorphia because I had been made pretty every day for so long, and then when I wasn't on that show, it was like, Who the f*** am I?"

She worked for 12 hours straight each day: "Every morning, I was getting coffee jammed down my throat to wake me up. I just had to keep going, be tough, be strong. I would have anxiety attacks. I'd get hot flashes, feel like I was about to pass up or throw up. It would happen a lot before shows, and I'd have to cancel. Then the anxiety started coming from anxiety. I would be with my friends, thinking, I should be having so much fun. You get in this hole that seems like you're never going to be able to get out of."

Her current place in Hollywood: "I'm probably never going to be the face of a traditional beauty company unless they want a weed-smoking, liberal-ass freak. But my dream was never to sell lip gloss. My dream is to save the world."
[From Marie Claire]
Miley also goes on to talk about her massive crush on Joan Jett: "I want to f*** Joan." That's also what Miley said when introducing Joan at the Rock 'n' Roll Hall of Fame, and Miley has good taste! Everyone wants a piece of Joan Jett.
In all seriousness, this interview goes a long way to humanize Miley. Her parents let all of the Hannah Montana stuff happen because, well, money. No teenager should have coffee shoved down their throat in order to function. And this says a lot about how much the Disney Channel doesn't respect labor laws. I never thought I'd feel sorry for Miley Cyrus, but there you have it.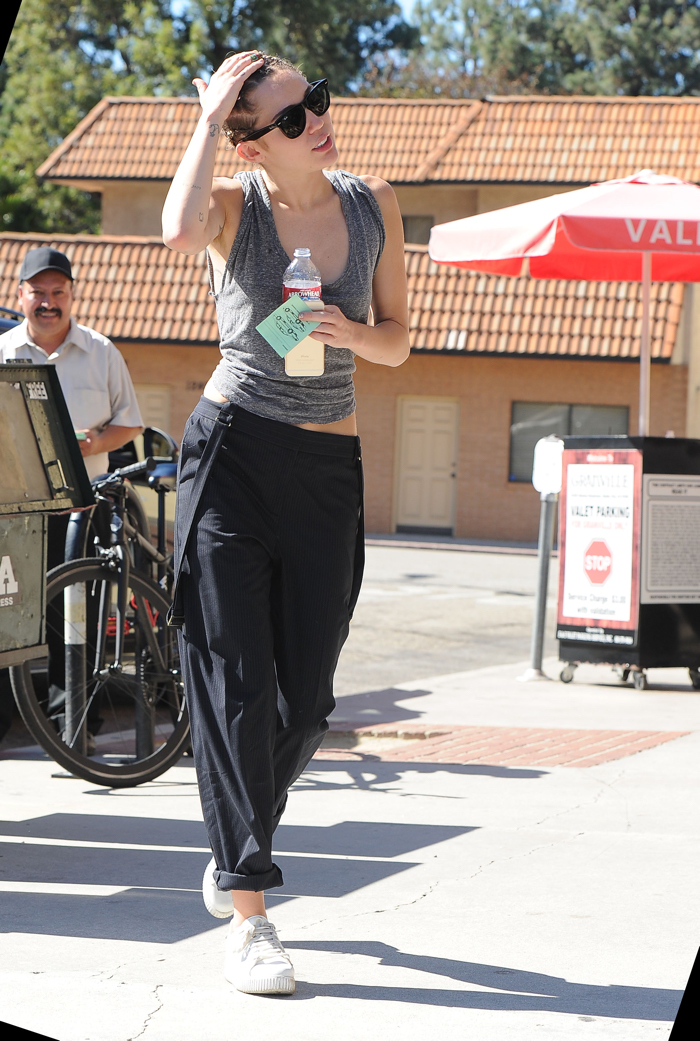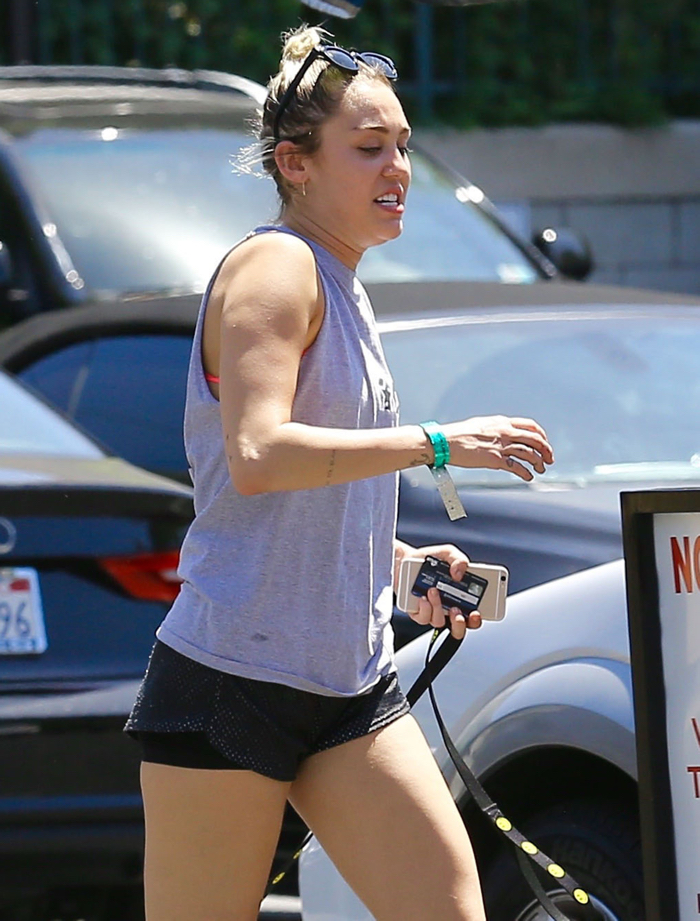 Photos courtesy of Marie Claire, Fame/Flynet & WENN