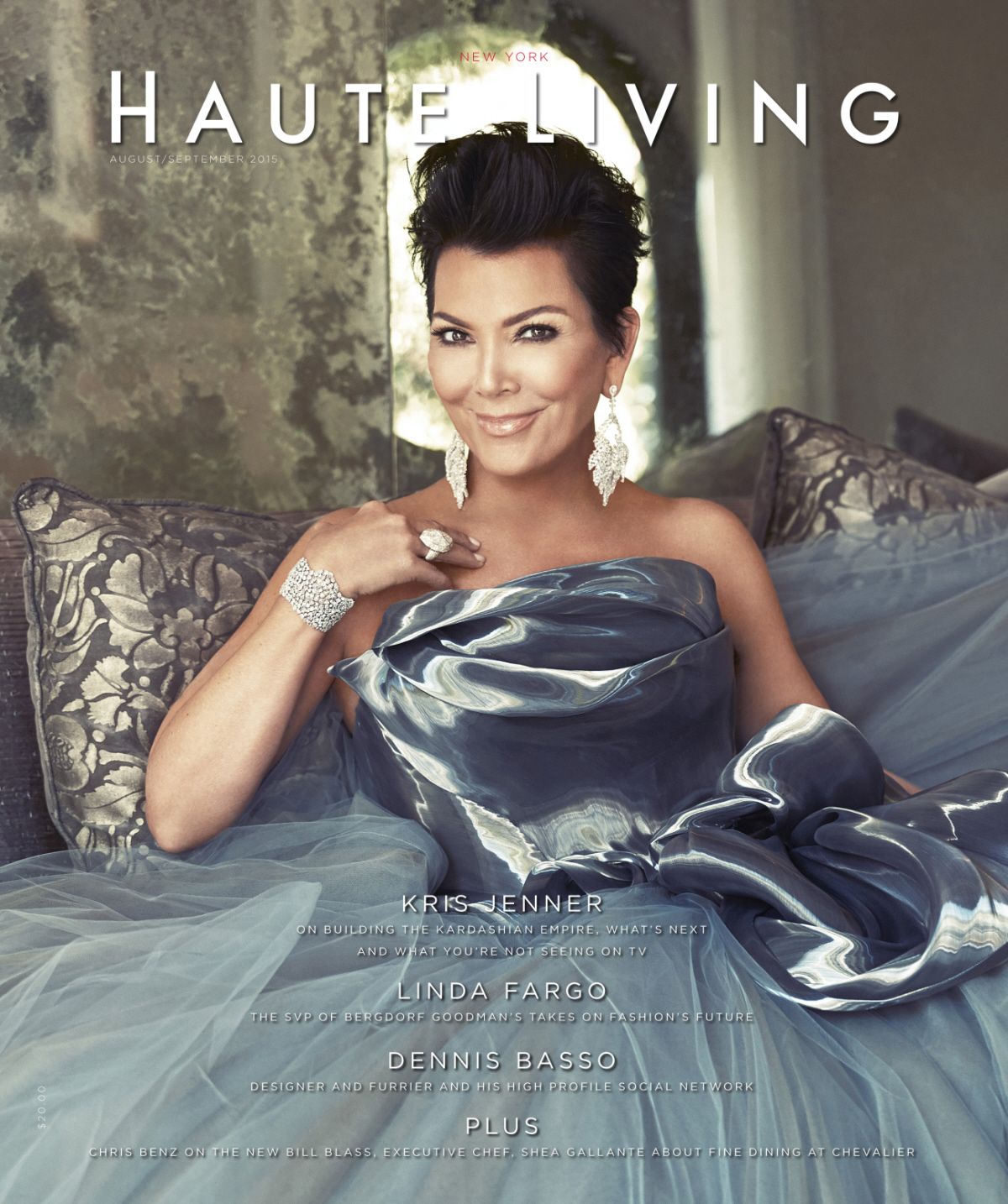 Here's the cover of the new issue of Haute Living, with Lucifer's Homegirl Kris Jenner on the cover. This cover disturbs me. The look in her eye says "It's good to make a pact with Satan" and her BotoxFace says "HEEEEELPP MEEEEEE, she's trying to emote smugness and it's painful!!!!!" As for the interview, it actually reminds me of the profile Satan got his girl in the New York Times back in March of this year – it's almost as if really legitimate media outlets have just given up and accepted that Kris Jenner is now A Celebrity In Her Own Right. I guess we should all make pacts with Lucifer. Some highlights:
All the blessings: "Sometimes I just pinch myself because I feel completely blessed at all we have accomplished."

The girls learned about fashion from Kris: "When I was young, I loved shopping at a store on Rodeo Drive called Lina Lee. Shopping there made me feel so special. The girls grew up playing in my closet—trying on my shoes, etc. Now the tables have turned. They have introduced me to amazing talents. It's a whole new world and I love seeing up-and-coming designers— I love seeing people succeed."

Her Chanel addiction: "I'm the biggest Chanel fan and have been for over 30 years. I love Karl Lagerfeld and appreciate all he has accomplished. [Kendall] walked out in the finale as the bride with Karl himself and I thought—'Life doesn't get better than this!' I was so proud of her—my heart swelled."

Whether she considers herself a tastemaker: "No, I don't. But I believe that, no matter how old you are, a woman can look amazing. As you age, the body changes, and sometimes women give up."

She's still obsessed with Costco: "Oh, my goodness, I am obsessed with Costco! We do runs at least twice a week. I love the salmon and rotisserie chicken, the dog beds. Costco is my favorite store."

Her motto (seriously): "First God, then family, then everything else."

Her cookbook, In the Kitchen With Kris: "I wrote it for my kids so that they know our favorite family recipes and for nostalgia sake. They call me constantly anyway to ask about recipes, so I thought I would write this family cookbook. Right now, I love to grill. Today I went to Williams-Sonoma and got some vegetable grillers for the barbecue. I love to throw a bunch of asparagus on the grill with salmon and then make a big salad."

She does juice cleanses: "I live by the 80-20 rule: 80 percent of the time you eat really healthy and 20 percent you treat yourself. But every once in a while it's good to cleanse."

She worries about the media: "I worry about my grandchildren because the Internet can be brutal. What makes someone so evil and angry that they would say the cruelest things about another human being? I raised my kids kind of old-fashioned—if you don't have something nice to say, then don't say it at all. I teach love, acceptance, and tolerance. People hide behind 'freedom of speech.' That's what you are going to hide behind? I sometimes think that this generation is lacking in decency," adding that "I'm strong enough and have a pretty thick skin, but when people go after my kids, I just hit block-delete, block-delete. It's my mantra."

On Caitlyn: "I just want everyone that I love in my family and in my life to be happy, and so my wish for Caitlyn is that she finds her joy."

On Kourtney leaving Scott Disick: "She's kind of my hero right now—she makes good decisions. She always puts her children first and is accepting, loving, and dedicated to her family—she doesn't get easily ruffled. This situation has made me realize how strong she is."
There's a lot of ass-kissing in the magazine article, like Kris is constantly referred to as a "woman of substance" and "ambitious" and much, much more. While I agree that Kris in ambitious, driven and a very savvy businesswoman, it also feels so… empty. There's shockingly little substance when it comes to Kris, and it's become a family trait. As for Kris bitching about the media and how people hide behind "freedom of speech"… is she joking? It's well-known that Kris and her whole clan have constantly worked with the tabloids to create soap opera-like narratives to enhance their reality show storylines (which are also faked half the time, if not more). And listening to Kris complain about the lack of decency is… um, I have no words. As for "First God, then family, then everything else"… who is she kidding?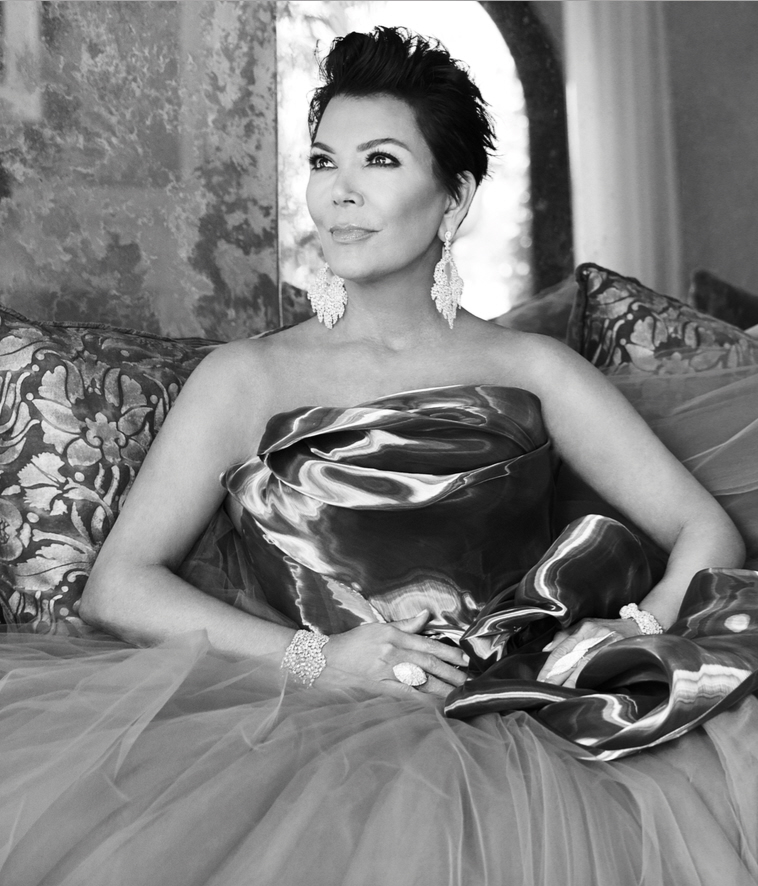 Photos courtesy of Haute Living.