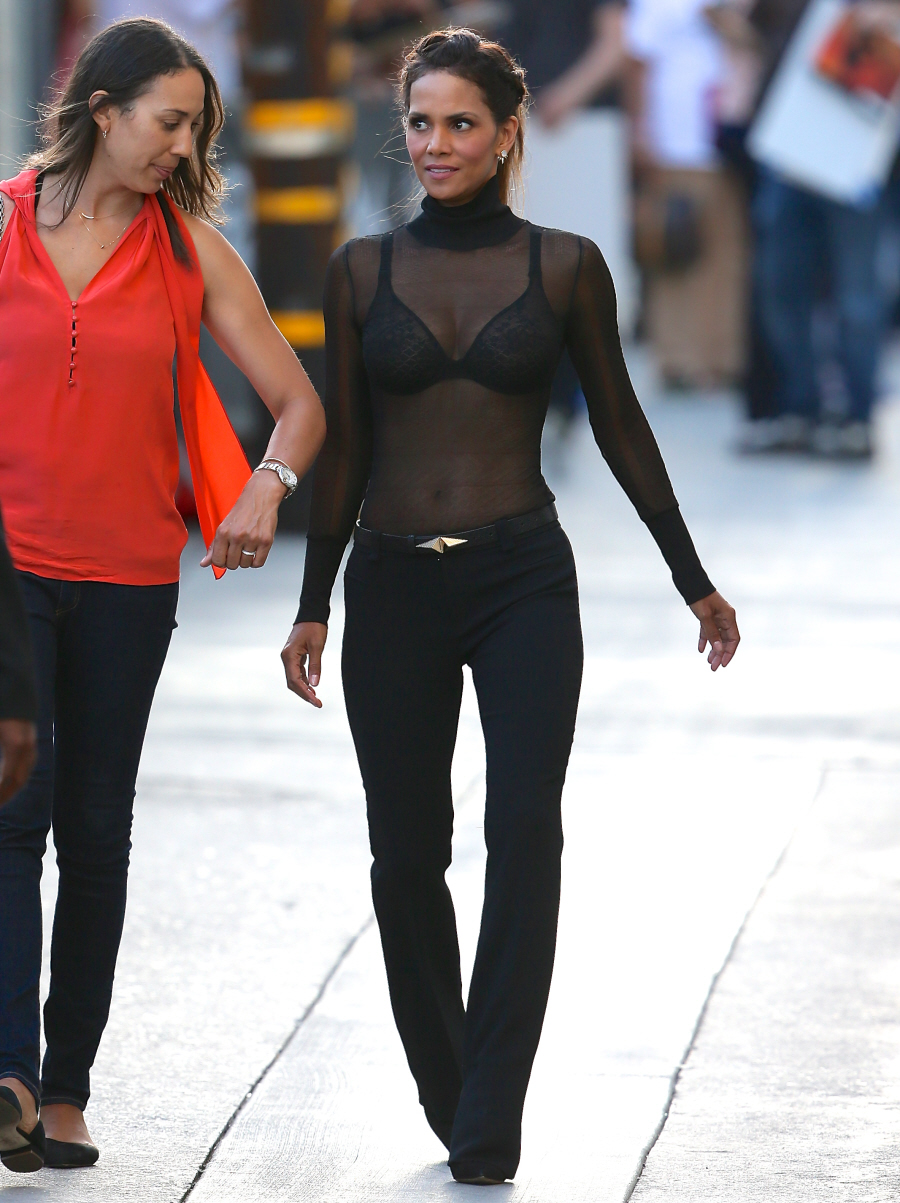 Here are some photos of Halle Berry outside of Jimmy Kimmel Live on Monday night. You know when this kind of ensemble was popular? In the '90s. So many women and girls did the long-sleeved sheer top with a black bra. She really does look like she stepped out of the '90s, but I guess that's a good thing because she really is sort of ageless. Oh, and her body is crazy.
Speaking of crazy, we're still on Ring Watch with Halle. Ordinarily, I wouldn't give a crap about Ring Watch (Ring Watch gets exploited by people like Jennifer Garner and Ben Affleck), but Halle's ring situation has been so peculiar that it ends up being notable. Following widespread tabloid reports that Halle's marriage to Olivier Martinez had fallen apart, TMZ got a tip that Halle has been stepping out without her ugly emerald engagement ring because she "lost" the ring months ago. The explanation was basically "everything is fine, she's still wearing her wedding band." Except she hasn't even bothered wearing her wedding band lately. In these photos, Halle is wearing gold bands on her wedding ring finger but I don't think any of those bands are her wedding band. In any case, Radar has some additional details:
Is Halle Berry lying about her missing engagement ring? With rumors swirling that divorce from husband Olivier Martinez is imminent for the 49-year-old, she potential fib is certainly something worth hiding. In January 2014, the actress claimed that her emerald ring was lost or stolen during the Acapulco Film Festival.

But six months later, Berry was spotted wearing the very same ring! She donned the enviable jewelry while visiting a poor Nicaraguan village as part of a Michael Kors' hunger charity.

As Radar previously reported, sources say the Oscar winner could file for divorce any day now.

"The couple hasn't lived under the same roof in a very long time," an insider exclusively told Radar. "Olivier spends much of his free time in France, and hates living in Los Angeles."

Another source told Radar that the explosive filing may come as the result of Martinez's hot temper.
Sure. I believe that. I believe that Halle is lying about losing her ring in January 2014. Which isn't to say that she didn't actually lose it at some other time, perhaps by throwing it at Olivier for being a douche or something. In any case… yeah, what do you think? Divorce announcement by the end of the year?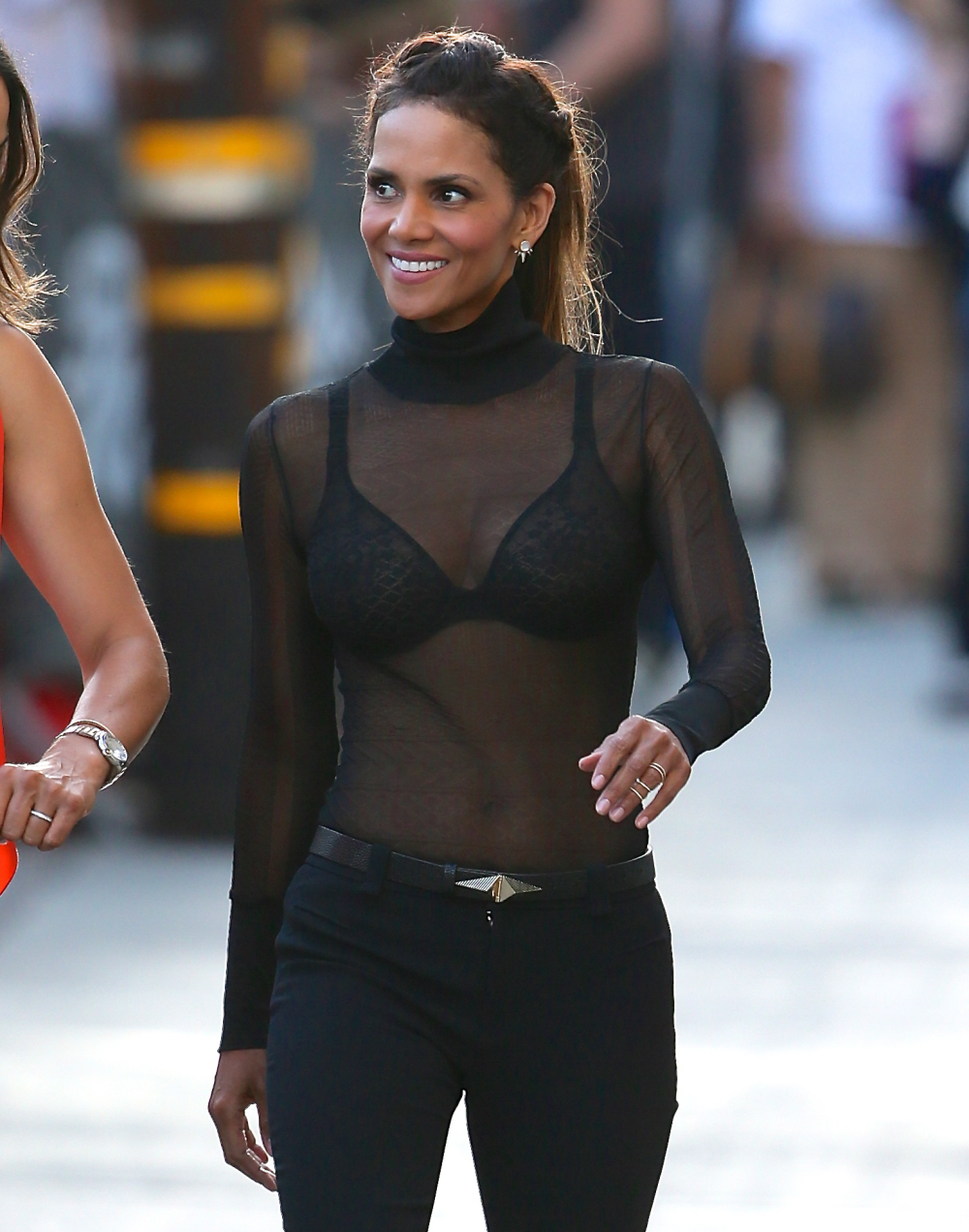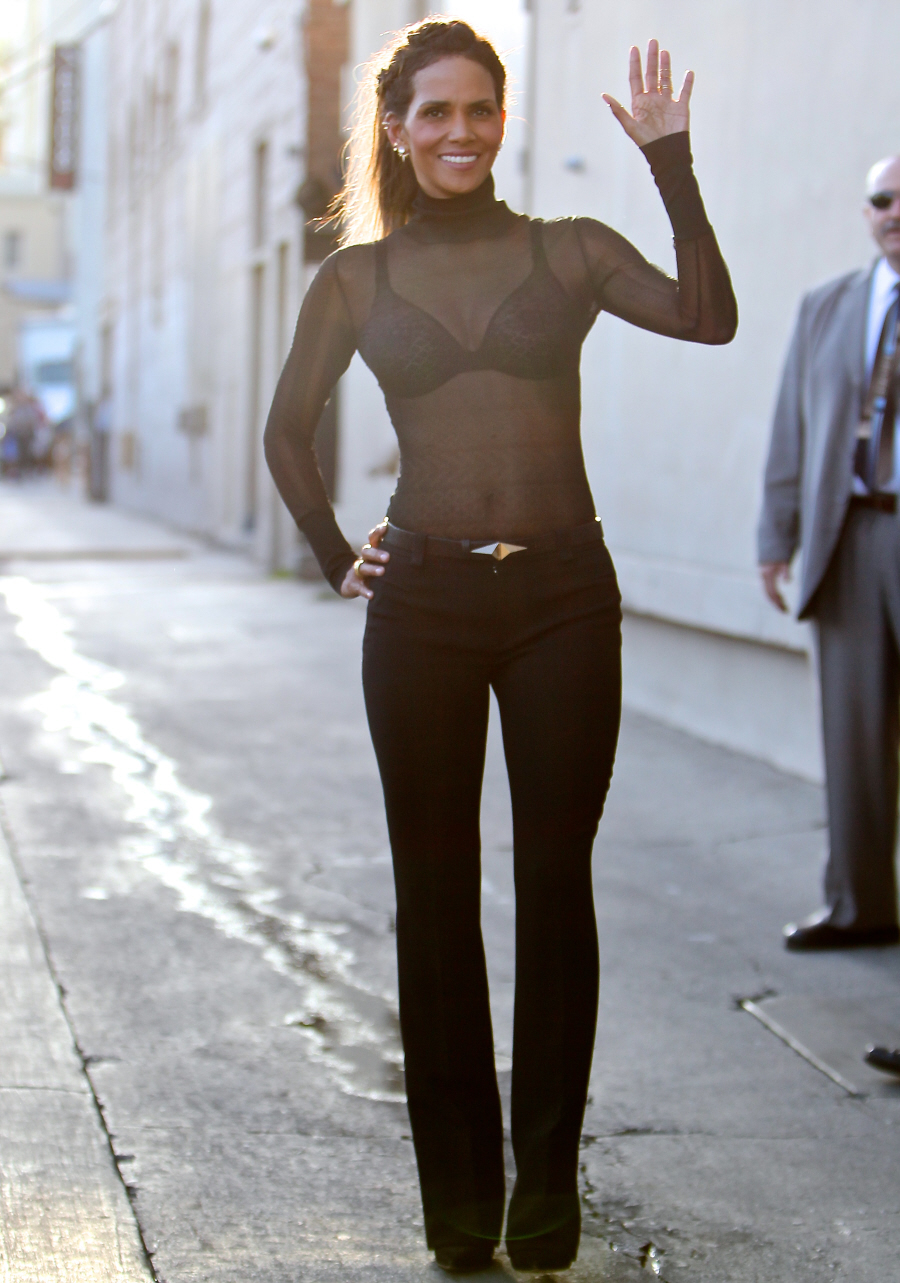 Photos courtesy of WENN.