These are photos are Ben Affleck out with his daughter Seraphina, six, yesterday. The last time we saw paparazzi photos of Affleck, on Sunday at the farmer's market with his kids (and a nanny who presumably does her job), he was wearing his wedding ring. Yesterday Affleck's ring was noticeably absent. Ring watch can get tedious, but Affleck and Garner made a case (through sources to friendly outlets) about continuing to wear their rings for their kids. It seems calculated that Affleck was spotted by the paps without his ring. If we see him wearing it again he's probably just trying to mess with us and/or Garner. He seems like the type to be passive aggressive.
People Magazine has a "Ben is a great dad" story about how Ben took his kids to a farm on Monday. Apparently the kids were in LA with Ben this weekend while Jennifer remained in Atlanta working on her film Miracles From Heaven. There were plenty of details about how Ben and the kids had a great time at the farm:
On Monday, Affleck was spotted with his three children, Violet, 9, Seraphina, 6, and Samuel 3, at Underwood Family Farms in Moorpark, California.

"At the farm, Ben and the kids did tons of fun activities," a source told PEOPLE.

"They rode the cow train and shopped for fruit and vegetables. They rode ponies and took a tractor ride though all of the crops."

As they wandered around the farm, Affleck carried Sam on his shoulders.

He even joined the kids and took a ride down the tractor slide. "Ben looked like he had as much fun as the kids did," said the source.

"This is them keeping a normal life, keeping the family solid," adds a source close to couple. "He flew back to be with the kids this weekend."
That's nice, but the 'happy family despite the split' stories are kind of being shoved down our throats at this point. I do hope the kids are doing ok, and it seems like their parents are working to keep a sense of normality. At least that's what they keep telling us.
Meanwhile Ben's fame-hungry fling, former nanny Christine Ouzounian, is still getting papped somewhat but you can tell the interest in her is waning. None of our photo agencies had the latest candids of her, wearing a crop top and leggings outside a Soul Cycle studio in Brentwood. I love spinning above all other fitness and I would do Soul Cycle class occasionally if there was one nearby, but it is 30 DOLLARS A SESSION. You can get the first introductory class for $20, and if you get a kickback from a tip to a photographer that would pay for itself. This woman thinks she's rich and famous and she's going to act like it. The Daily Mail has those photos of Ouzounian.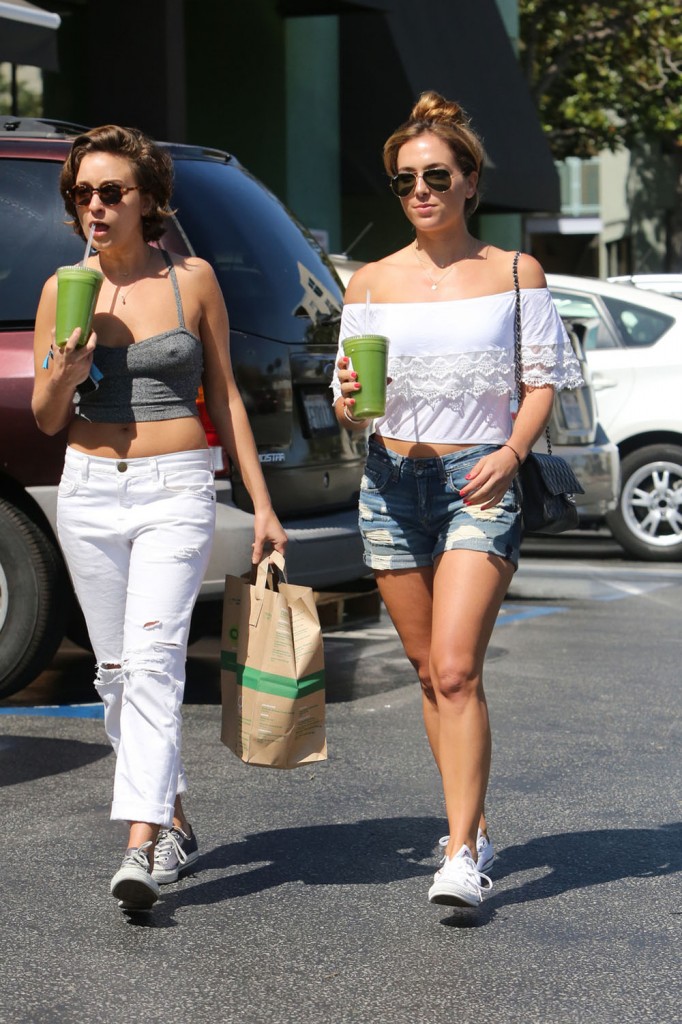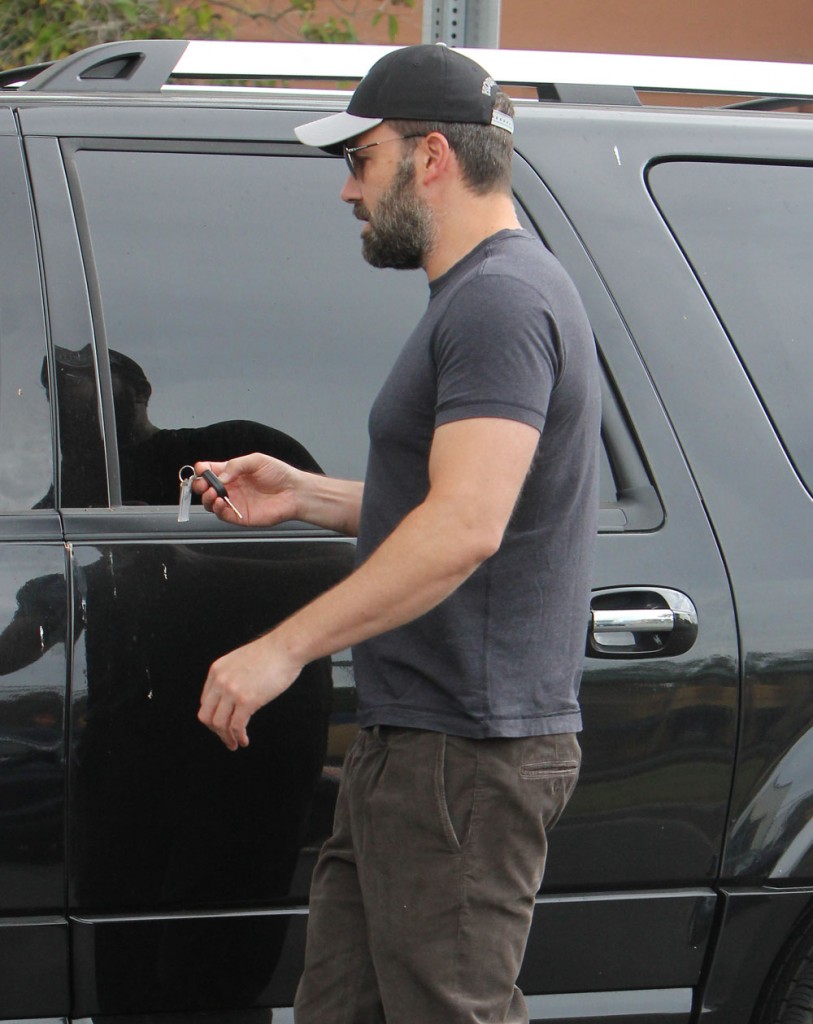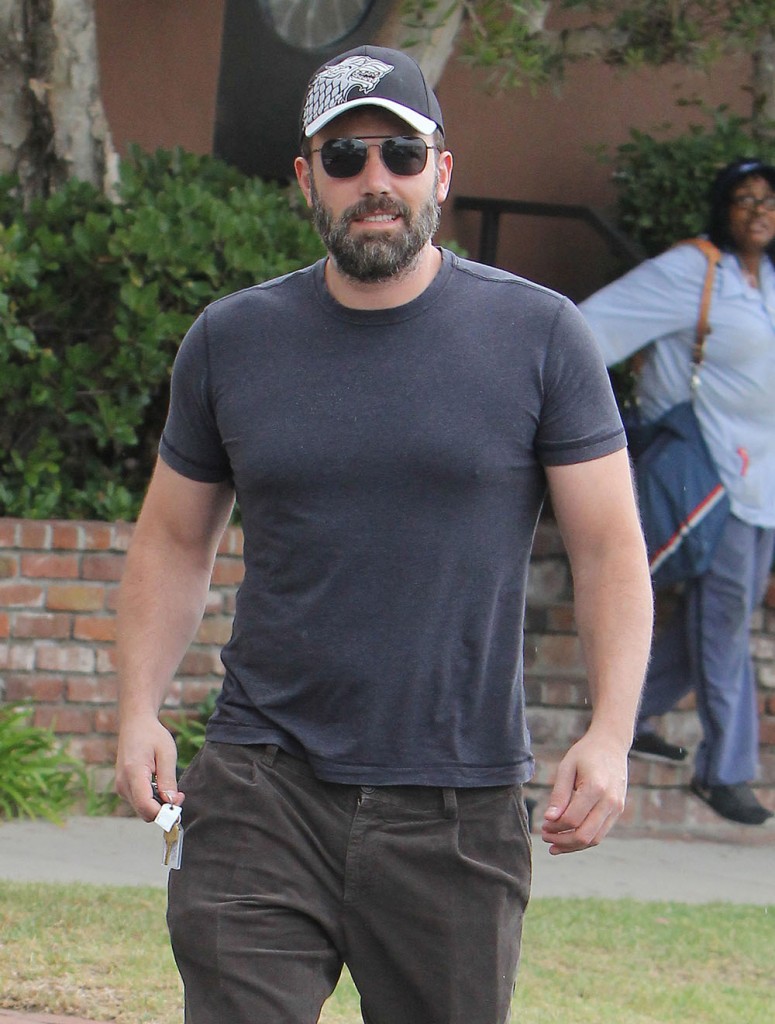 photo credit: FameFlynet and Pacific Coast News