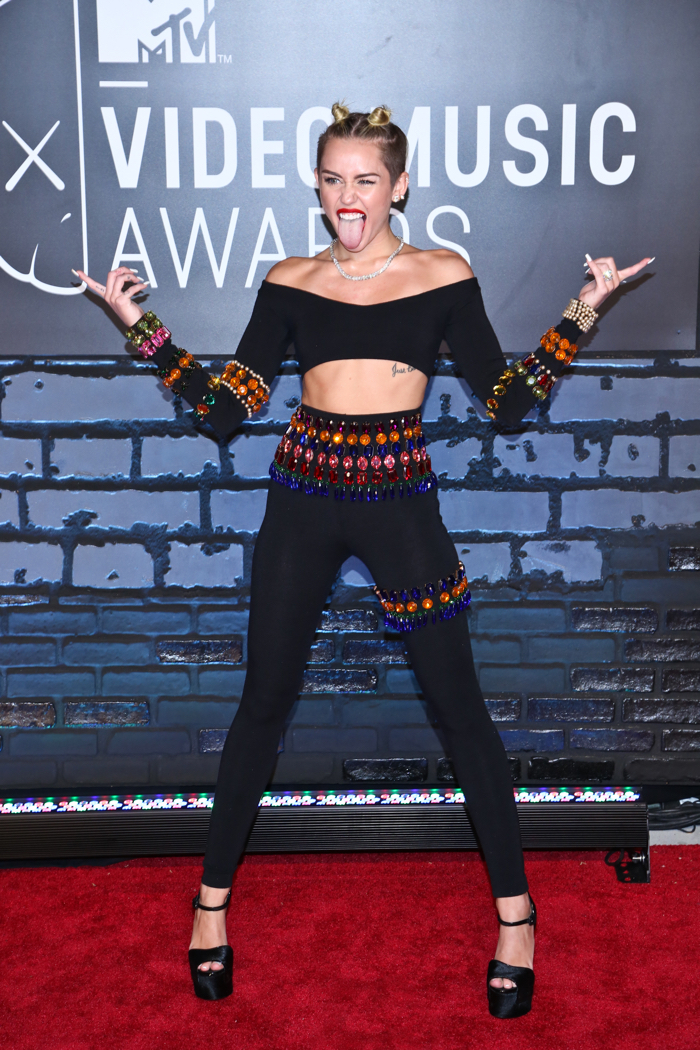 This Sunday's VMAs should be a blast because they're usually the most outrageous awards show of the year. In addition, Miley Cyrus is hosting, and Nicki Minaj will open the show. Yesterday, MTV bosses put out the word that they have placed no restrictions upon Miley. VMA executive producer Garrett English said, "We're giving her pretty free rein … no rules … Miley has been fantastic." Will Miley host the whole show while naked? This is going to be so "scandalous."
An actual scandal is brewing right now after an interview Miley gave to the New York Times. The journo asked Miley about Nicki Minaj's complaints after "Anaconda" didn't nab Best Choreography or Best Video of the Year noms. Nicki's position was that if she was a "different" type of artist, she would have been nominated. She makes an interesting point, as Miley won Video of the Year after straddling a wrecking ball without wearing clothes. Nicki implied that naked white ladies get all the nominations for being sexy, but anyone else gets shunned.
Miley responded to Nicki's position in this NYT interview. Basically, Miley disregards the entire race issue because Nicki is angry, not nice and, "You made it about you." Miley says she's aware of so many social issues, so lay off already:
On her VMA scandal of 2013: "When you look at it now, it looks like I'm playing hopscotch. Compared to what I do now, it looks like nothing. I can't believe that was a big deal. It wasn't shocking at all. I was staying at the Trump Hotel and Donald Trump literally called and said, basically, 'I know everyone's talking about it, but I loved it.' I had no idea anyone was talking about it yet. Even people around me really judged me. People that I really loved and thought were my friends judged me for it. They were like, 'You were on drugs when you did that performance.' I did nothing! I still don't get it. I became that girl – I was the face of twerking, which didn't really matter. That wasn't what it was about."

On Nicki Minaj's VMA complaints: "I saw that. I didn't really get into it. I know there was some beef. I don't really know. There's a way to talk to people … I didn't follow it. You know what I always say? Not that this is jealousy, but jealousy does the opposite of what you want it to — that's a yoga mantra. People forget that the choices that they make and how they treat people in life affect you in a really big way. If you do things with an open heart and you come at things with love, you would be heard and I would respect your statement. But I don't respect your statement because of the anger that came with it. You made it about you. Not to sound like a bitch, but that's like, 'Eh, I didn't get my V.M.A.' If you want to make it about race, there's a way you could do that. But don't make it just about yourself. Say: 'This is the reason why I think it's important to be nominated. There's girls everywhere with this body type.' What I read sounded very Nicki Minaj, which, if you know Nicki Minaj is not too kind. It's not very polite. I think there's a way you speak to people with openness and love. You don't have to start this pop star against pop star war. I know you can make it seem like, Oh I just don't understand because I'm a white pop star. I know the statistics. I know what's going on in the world. But to be honest, I don't think MTV did that on purpose."
[From New York Times]
What's up with the Trump namedropping? So strange. Miley also admits she doesn't really watch MTV (who does?), and she doesn't know most of the nominees. Like I said, this will be an interesting show, and I look forward to seeing Miley and Nicki dodge each other on the red carpet. So far, Nicki hasn't responded on Twitter, and it must be tearing her up not to fire back.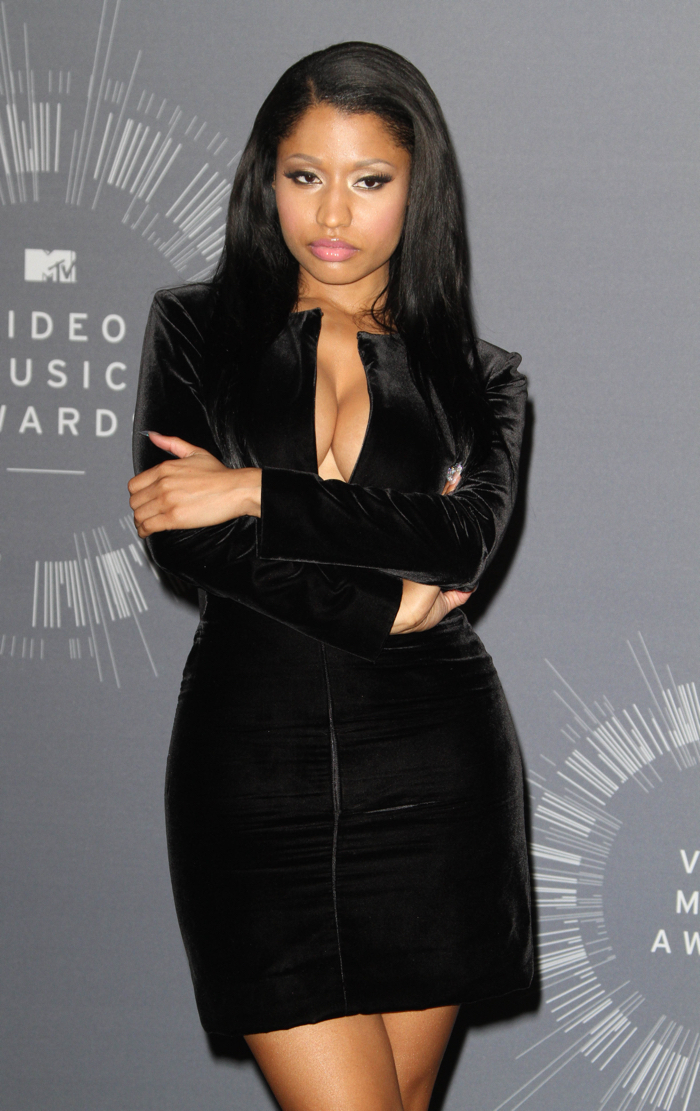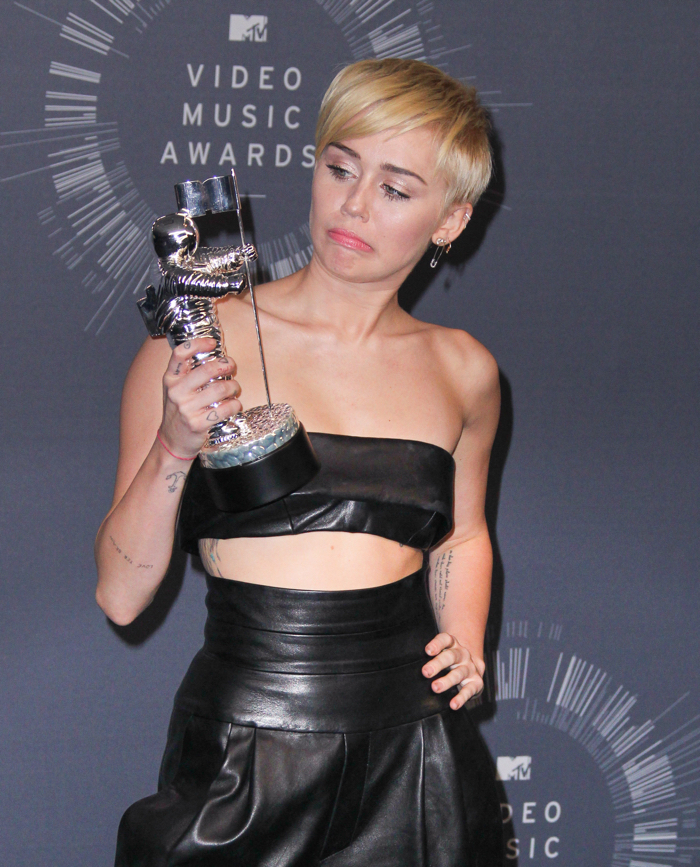 Photos courtesy of WENN