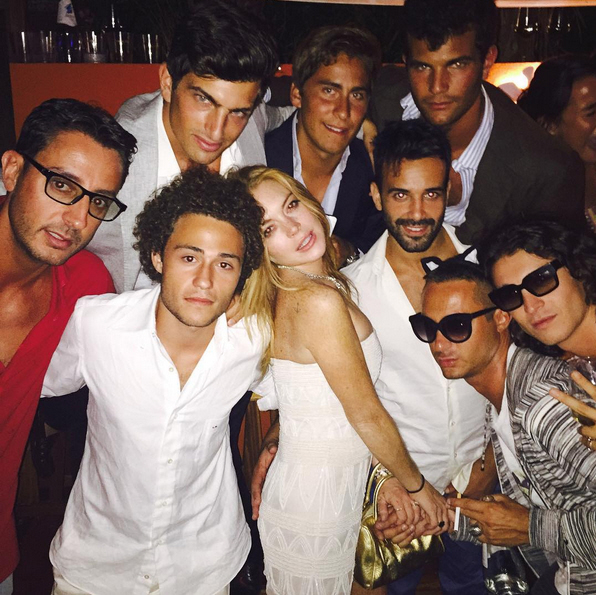 While there are some profoundly disturbing elements in this Lindsay Lohan story and I do not want to make light of them whatsoever, I would also like to admit that I had a few giggle-snorts at some of the details too. Lindsay, as we know, is basically Europe's problem now. She's still a cracked-out mess and her issues with American laws are pretty much behind her. She considers London to be her new homebase, but she's spent much of the summer vacationing in various European locales. Last week, Lindsay was apparently in Florence to attend some kind of society wedding. According to Page Six, Lindsay claimed someone slipped her some drugs. Which is a serious accusation. Unfortunately, Page Six also details Lindsay's behavior before she claimed someone drugged her and… OMG.
Lindsay Lohan claimed she was "slipped a mickey" at the wedding of Justin Etzin, consul general and ambassador of tourism for the Seychelles, and model Lana Zakocela in Florence last week.

"Lindsay left the reception early," said a source. "She'd gone back to her villa and was running around naked saying she was drugged."

We hear "it was one thing after the next [with Lohan]" during the lavish four-day affair, where guests included Ellen von Unwerth, Sara Sampaio, Edward Spencer-Churchill and Micah Jesse.

"Lindsay was painting her nails during the ceremony and looking at her phone," said a spy.

And while DJing one event with an "Eyes Wide Shut" theme, LiLo "got upset when she thought someone took her photo. She was speaking in a British accent, 'Who took the photo? Don't be an idiot.' She kept playing Brandy's 'The Boy Is Mine,'" said the source.

A report said Lohan claimed she had jewelry stolen at the nuptials. But, concerning any Lohan antics, a rep for Etzin declared when reached for comment: "None of those things are true."
So, was Lindsay invited to the wedding so she could DJ? Why did she keep playing "The Boy Is Mine"? Why was she painting her nails throughout the wedding ceremony? Why was she speaking in a British accent? Why would anyone slip Lindsay a mickey when she was probably already "self-medicating" to the point of insanity/numbness? Why was she wandering around naked and no one did anything?
And this is bugging me too – why did she wear white to the wedding?
Photos courtesy of Lindsay's Instagram, WENN.