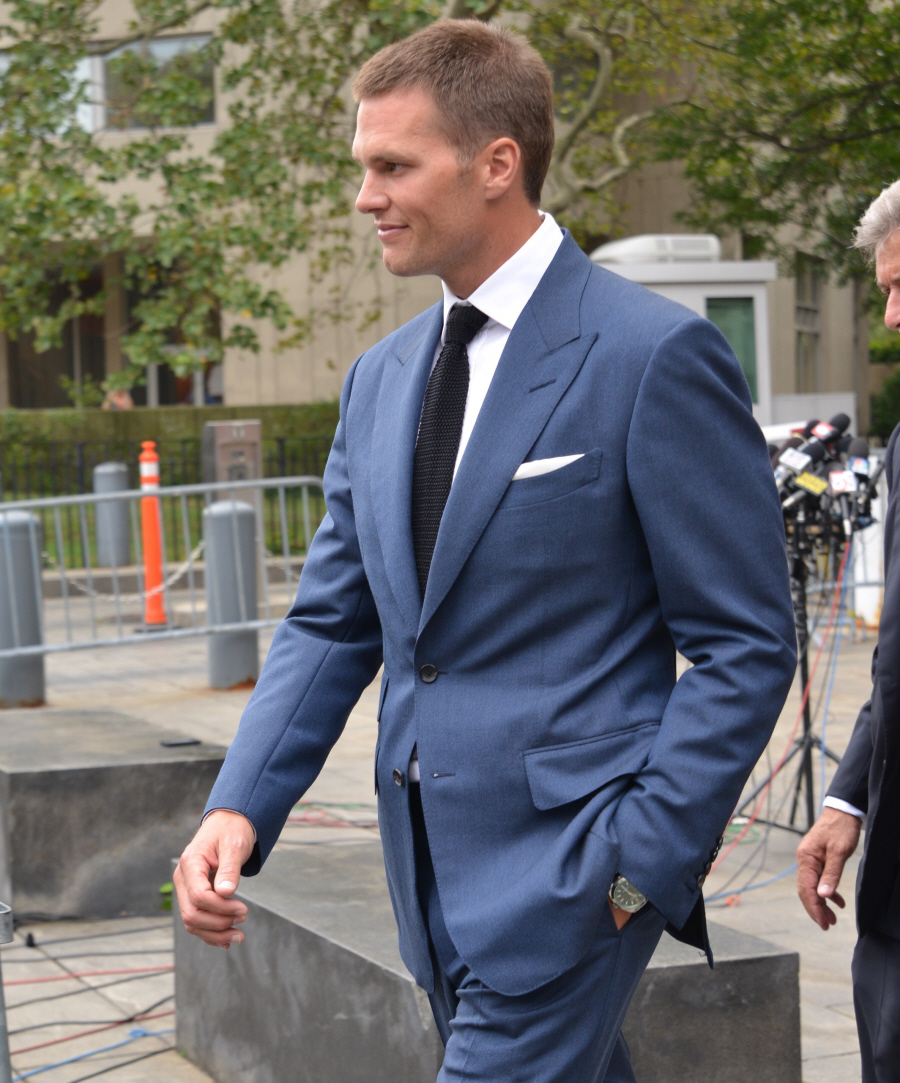 Here are some photos of Tom Brady entering and exiting federal court on Monday in New York. Monday was the final day in which Brady/the players' union and the NFL could have possibly reached a settlement in the on-going and seemingly neverending Deflategate drama. Before I get into that, check out these photos of Gisele Bundchen also in New York on Monday. Gisele didn't come to court with Tom, but she was out and about in the city. Photos of Gisele have been few and far between following her burqa-clad visit to a Parisian plastic surgeon back in July. Maybe she was just keeping a lower profile overall. Or maybe she was healing following some eye work and a boob job. If you really look at those photos, she does seem bustier than she looked just three months ago.
As for Tom, the settlement talks ultimately went nowhere. Now US District Court Judge Richard M. Berman is going to make his ruling this week. It could be as soon as today, but they might have to wait until Friday. Judge Berman has been really encouraging both sides to negotiate some kind of deal for weeks and weeks now but from what I've read, Tom Brady did not want to admit any kind of knowledge in the deflated balls and Roger Goodell simply wasn't going to budge on that one thing. Like, Goodell would have decreased the number of suspended games if only Brady would come clean and/or admit something.
At a gossip-level, some people still think that Brady's Deflategate troubles have affected his marriage. People Magazine did a big article about that last week – go here to read my coverage (which many of you missed, because of the explosion of Duggar gossip). I do believe that Tom and Gisele are mostly fine, but I also think that this summer has been a "rough patch" for their marriage.
That poor courtroom sketch artist also got another chance to draw Brady correctly and not make him look like Frankenstein's monster. Her second sketch is…um, I actually thought the first sketch looked much more like Brady.
The latest sketch from Jane Rosenberg of Tom Brady in court for third hearing. @Deflategate #Deflategate abc7ny pic.twitter.com/14ko0cZPpw

— Anthony Johnson (@AJohnsonwabc7) August 31, 2015
Superficial note: I hate his haircut.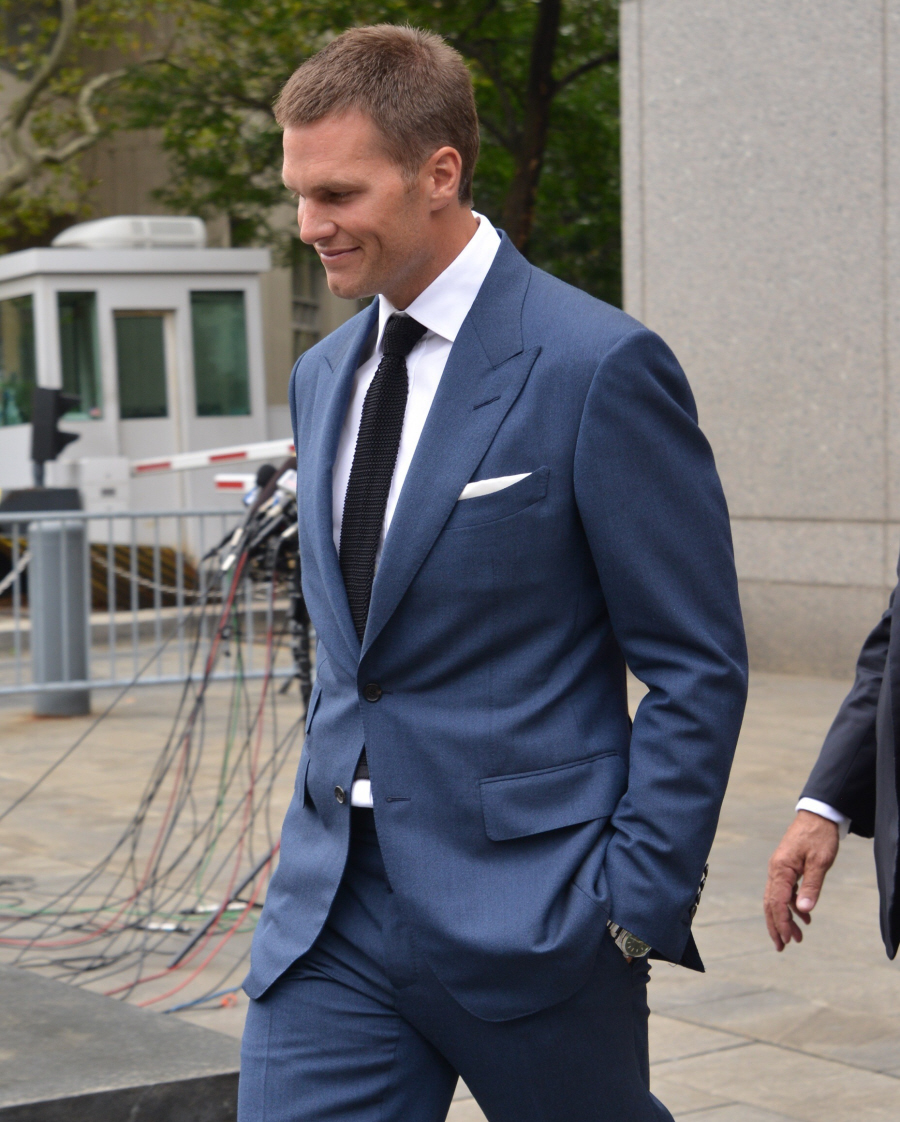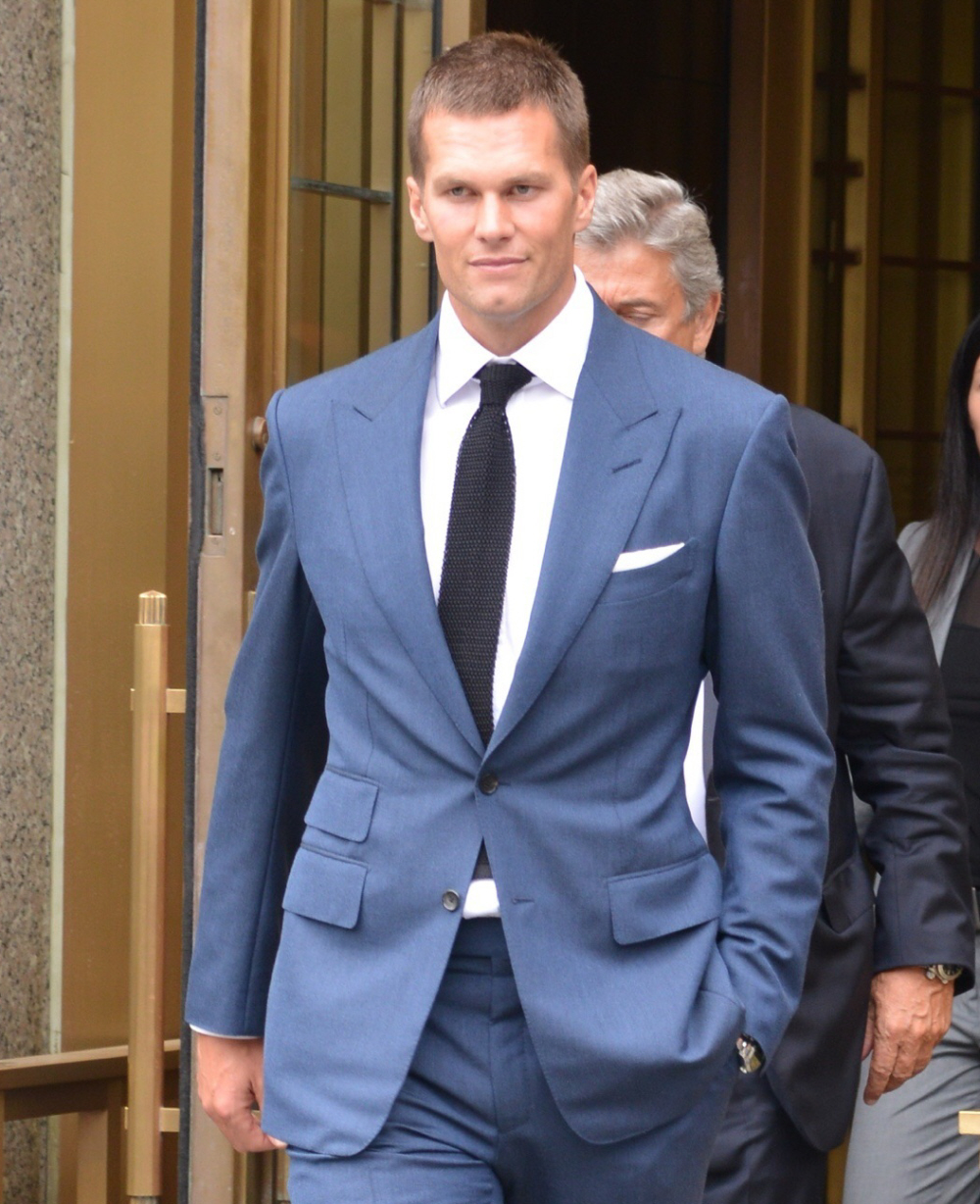 Photos courtesy of WENN.