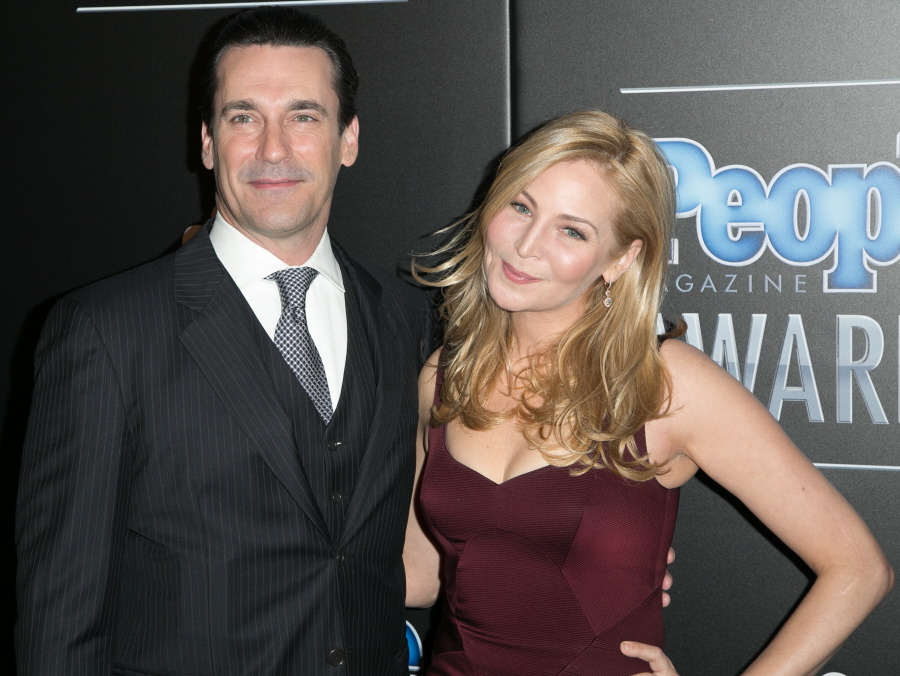 This is unsurprising. Back in the halcyon days of July, there were already widespread rumors that Jon Hamm and Jennifer Westfeldt were done or close to being done. Hamm had gone into rehab earlier this year, then he promoted the final season of Mad Men all by himself, which was unusual because Westfeldt had, historically, rarely left his side when he was on a promotional tour. While the "rumors" of a split were later denied in July, it seems like Jennifer and Jon really were on the outs. And now they're officially over.
Jon Hamm and Jennifer Westfeldt have ended their relationship, PEOPLE confirms exclusively.

"With great sadness, we have decided to separate, after 18 years of love and shared history," the couple tells PEOPLE in a joint statement. "We will continue to be supportive of each other in every way possible moving forward."

Having been plagued with split rumors for months, Hamm, 44, and Wesfeldt, 45, were last seen publicly together on July 22 in New York at the premiere after-party for Netflix's Wet Hot American Summer: First Day of Camp, where they were "canoodling" with each other, according to reports.

Earlier this year, the Mad Men star completed rehab for alcohol abuse and credited Westfeldt for supporting him throughout his treatment. In April, the couple even released a statement denying reports they had broken up.

The two began dating in 1997 and starred together in the 2011 film Friends with Kids.
I theorized months ago that Jennifer was probably fine with not being married, because after 18 years together, what's the point? But I do wonder if Hamm is maybe going to spread some money her way. I mean, she was his common-law wife by most standards and if they had been married and were now getting a divorce, she would be due some alimony or some kind of financial support. As for the sheer fact of their split… well, I believed they were over months ago. I think they've been in serious trouble for about a year or more, and she stuck by him when he went to rehab, but they fell apart soon after. Hm.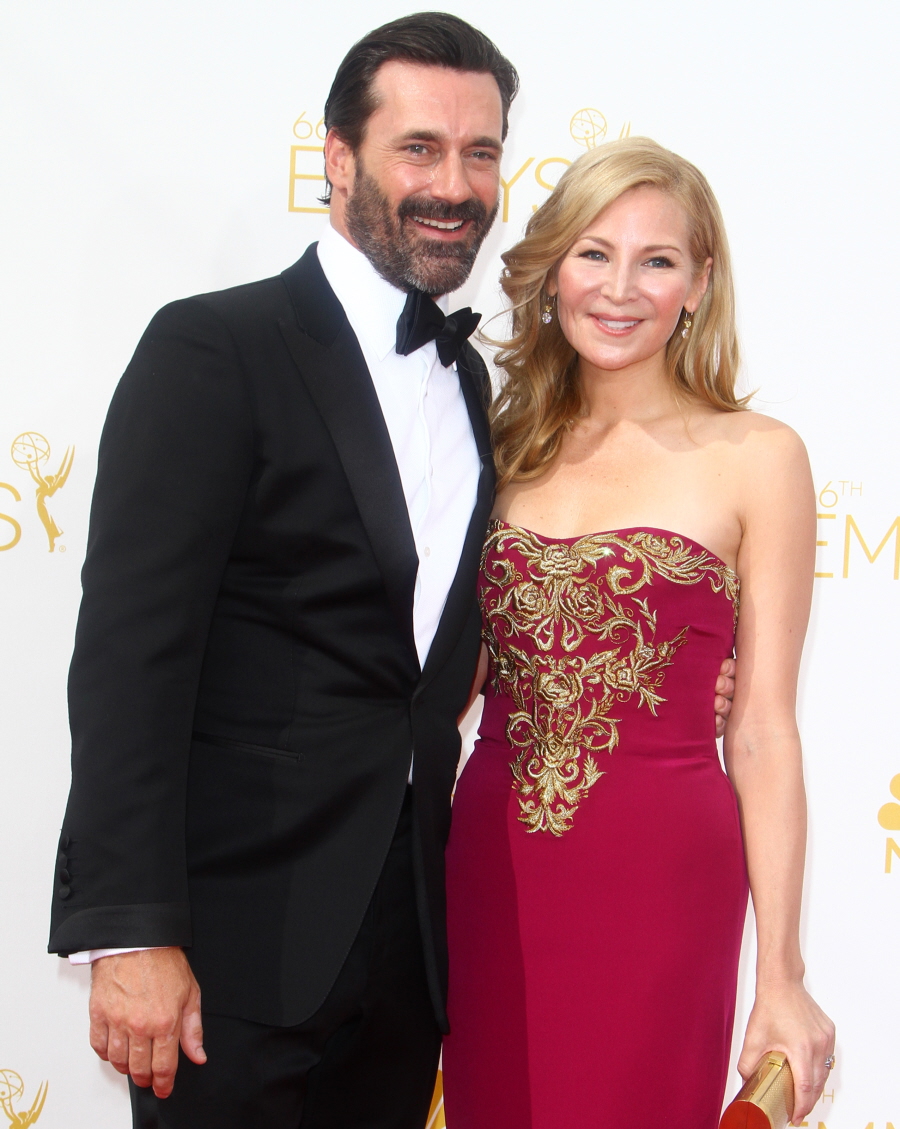 Photos courtesy of WENN.