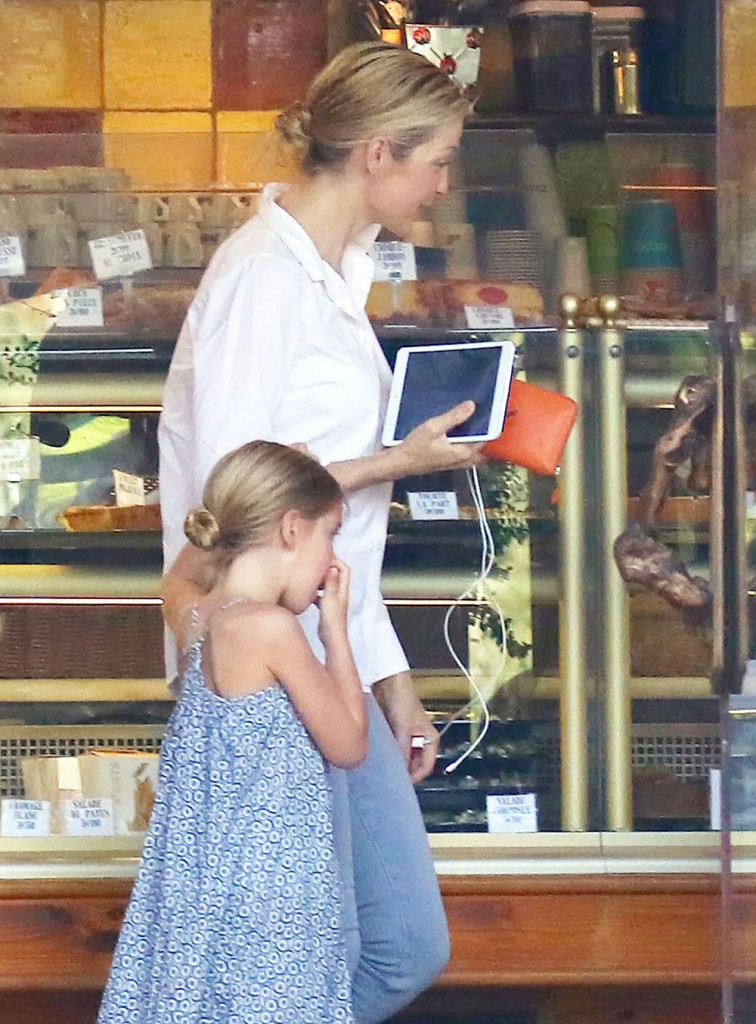 These are photos of Kelly Rutherford and her two children, Hermes, 8, and Helena, 6, out together at a cafe in Monte-Carlo, Monaco on Friday. (We're sorry for not getting to these earlier but it was a holiday weekend in the states.) Notice how Kelly is color coordinated with her kids' outfits. At least she's switching it up and isn't still going for the all white and cream look.
These photos are curious to me because France has some of the toughest anti-paparazzi and privacy laws in the world as a result of Princess Diana's tragic death. I wondered whether Monaco's paparazzi laws were somehow more lax than France's, but that's not the case at all. Monaco is so protective of its citizens that photographers need permits to even take photos on the street. I found this firsthand account from an event photographer who writes that paparazzi in Monaco "are about as unwelcome as a rabid stray dog at Crufts." So Kelly definitely made arrangements to get her kids papped. What's more is that multiple agencies have these pics. That suggests that Rutherford was complicit in these photos, which goes without saying considering how often she's photographed in NY and how many times she's brought her children to red carpet events.
So after her ex repeatedly emphasized that he was so protective of their children's privacy that he would refrain from even commenting on their custody case, and after she was court-ordered to surrender her children's US passports and her own passport (a detail which People left out of their recent report) in order to see them while in Monaco, Rutherford called the paps to catch them out together. I guess we should expect nothing else from her at this point.
Oh and Rutherford posted this inspiring message to her Instagram.
Thinking of my child means working to get along with his dad and seeing him as an ally, not an enemy. Romantic relationships end, but you and your ex will always be parents and you have to find a way to make that work for your kids' sake. Rutherford wants to "win" this PR battle – she doesn't want what's best for her kids or she would have facilitated their relationship with their dad at some point. I get the impression that she doesn't care whether she "wins" her custody case either, as long as she continues to make headlines. She couldn't even go a handful of days without calling the paps.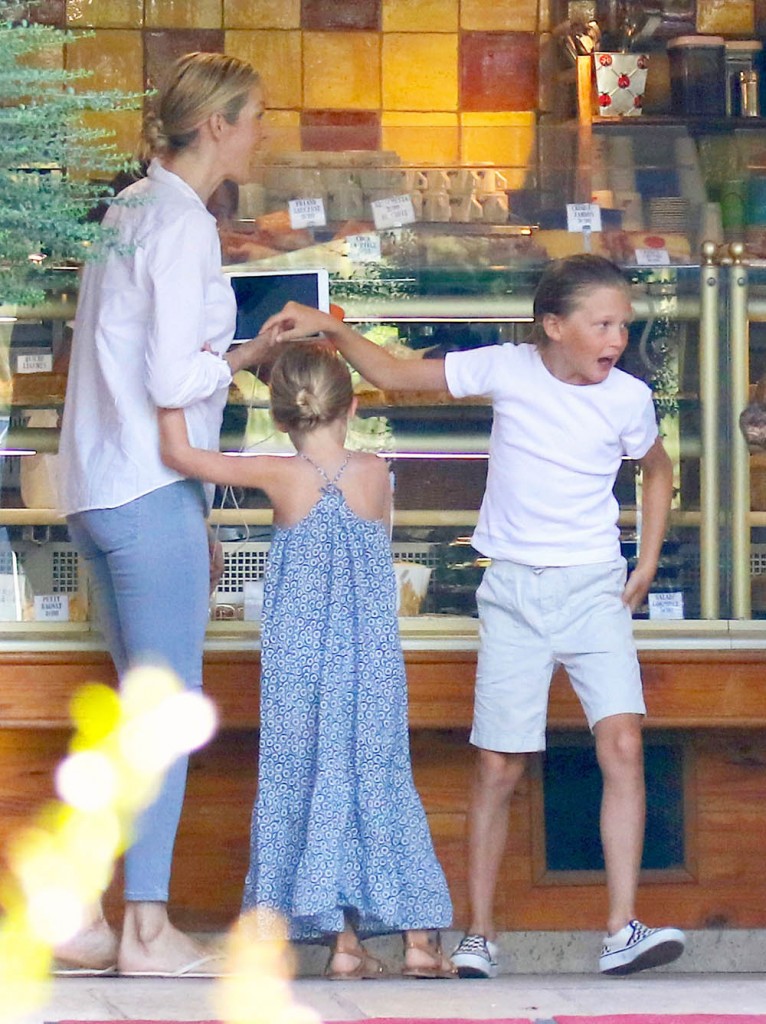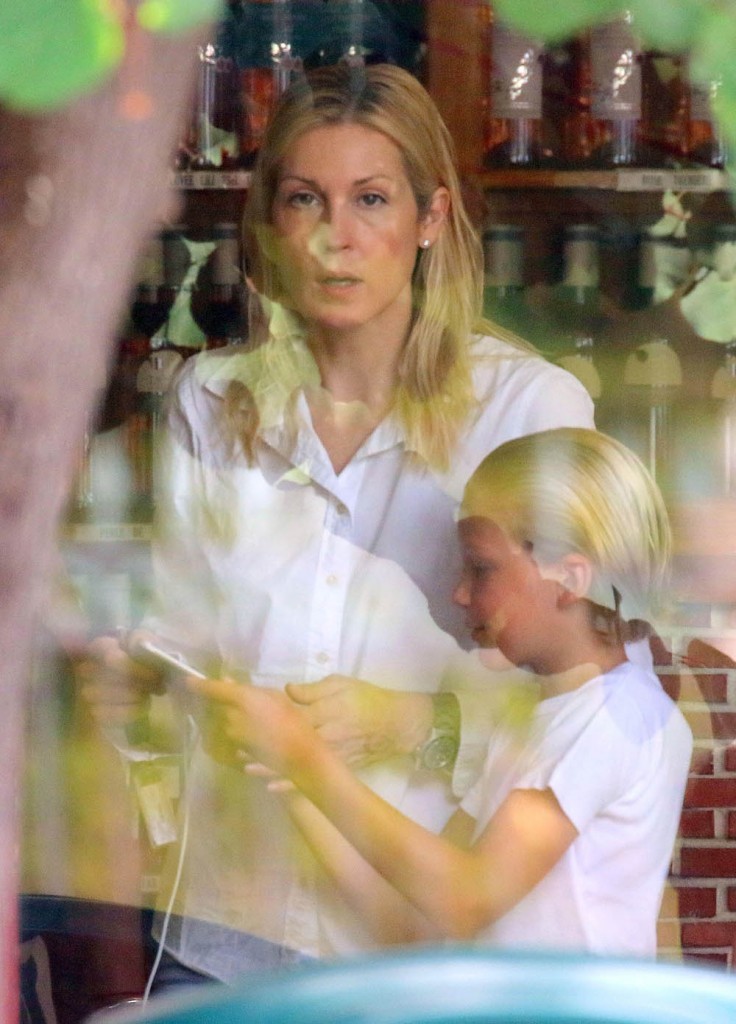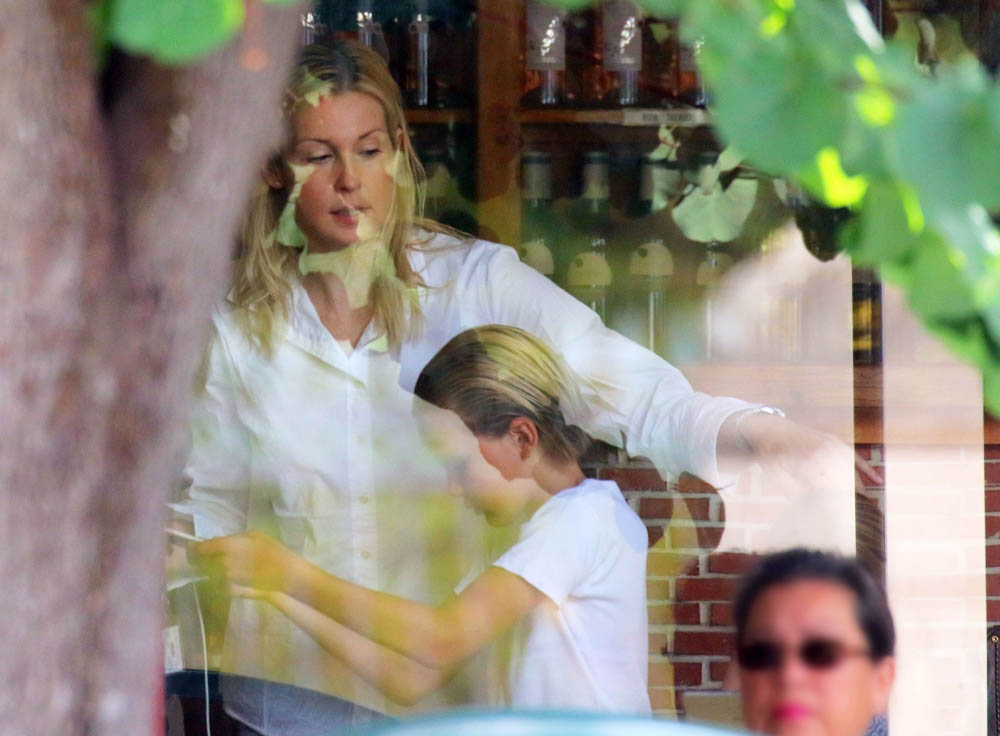 photo credit: FameFlynet