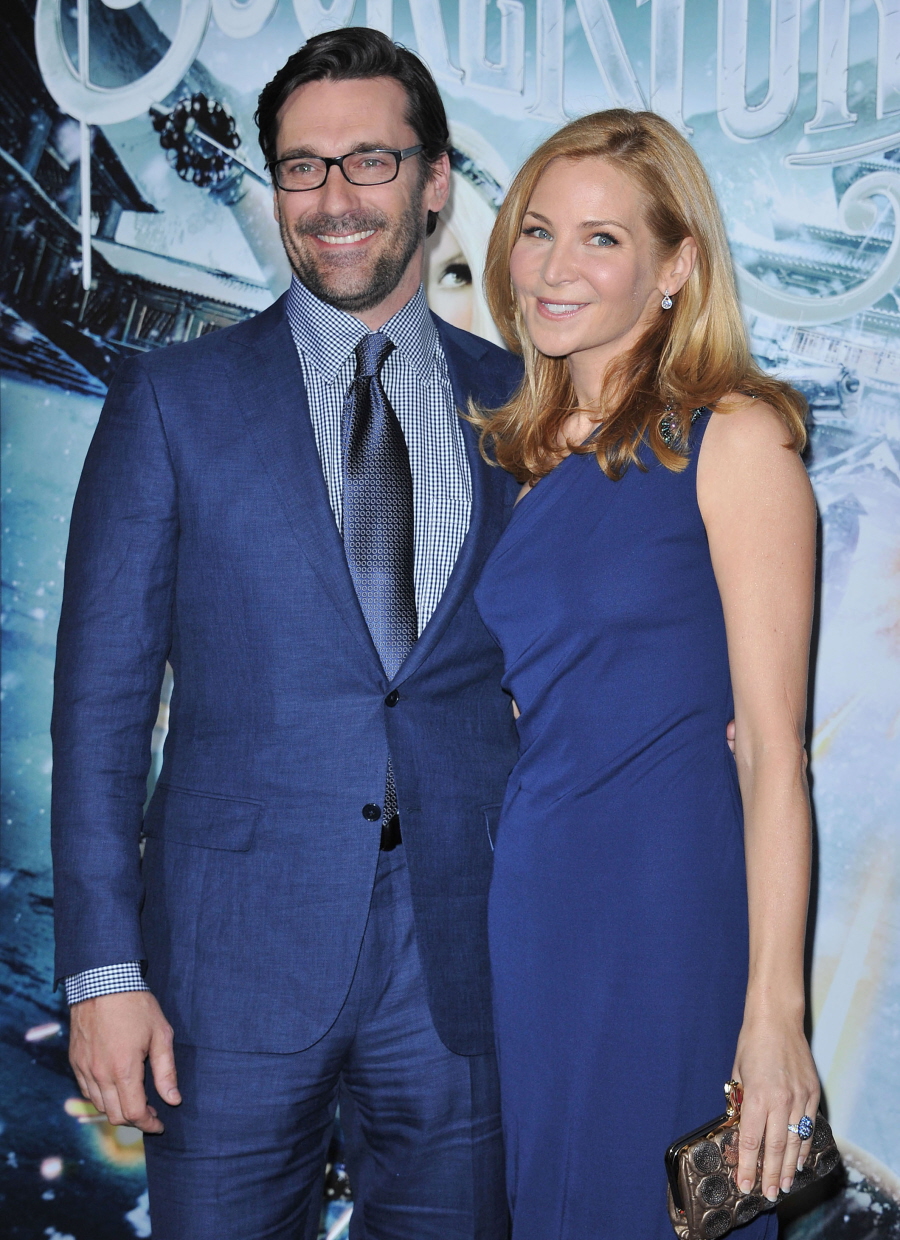 My opinion of Jon Hamm has fallen pretty hard over the past year. It's not just the fraternity stories, although those stories did disturb me. Beyond that, it just feels like Hamm really wasn't this enlightened, one-of-a-kind celebrity/actor that everyone thought he was. He's like a bad cliché, if you believe the gossip around him. Maybe he cheated on Jennifer Westfeldt, maybe he dumped her after she stuck by him through alcoholism and rehab, maybe he's now trying to paint himself as the guy who just wanted fatherhood and his long-time love wouldn't give him a baby. Now People Magazine is stepping in with their version of what went down with WestHamm:
Though Jon Hamm and Jennifer Westfeldt officially announced on Monday that they were ending their relationship after 18 years, rumors of a rift had been circulating for months. A source who worked closely with Hamm, 44, tells PEOPLE that in recent years, Westfeldt had been more like a manager or a mother to the former Mad Men star than a girlfriend.

While the source says Westfeldt, 45, kept a "tight leash" on Hamm, "she would also take care of him and support him" during difficult times – and after hard nights of partying. When Hamm completed rehab for alcohol abuse earlier this year, he credited Westfeldt for her support during his treatment. The source says Hamm is well-liked among those who work with him on set, where he is known for sending Christmas cards to crew members, but that he also can be "a really dark person."

"He has always had demons and needed a mother figure in his life," says the source. "It was generally assumed that they would break up once he got sober, because he didn't need to lean on her to take care of him so much."

Another Hamm source says that the split happened almost three weeks ago. Their families love them both, but never thought it would last. The source says Hamm is upset but is working through the pain by going out with his guy friends, who are eager to set him up with younger women.
Hamm has talked about losing his mom at a very young age, and the Freudian-influenced armchair shrinks (like me) have always believed that he and Jennifer were together for so long because he liked having a solid, live-in relationship with a woman who "took care of him." So, yeah, I'll believe that Westfeldt took care of him like a mother. This story doesn't make either of them sound good, by the way. He sounds like he's been a profoundly damaged man this whole time and Jennifer sounds like his enabler. But yes, I'm sure that Hamm's bro friends are already trying to set him up with "younger women." Because you can still be a damaged guy and be a cliché. Hamm should join Ben Affleck in the Sad Bro Club. They can bang their way through all of the LA nannies and drag race their new hot rods together.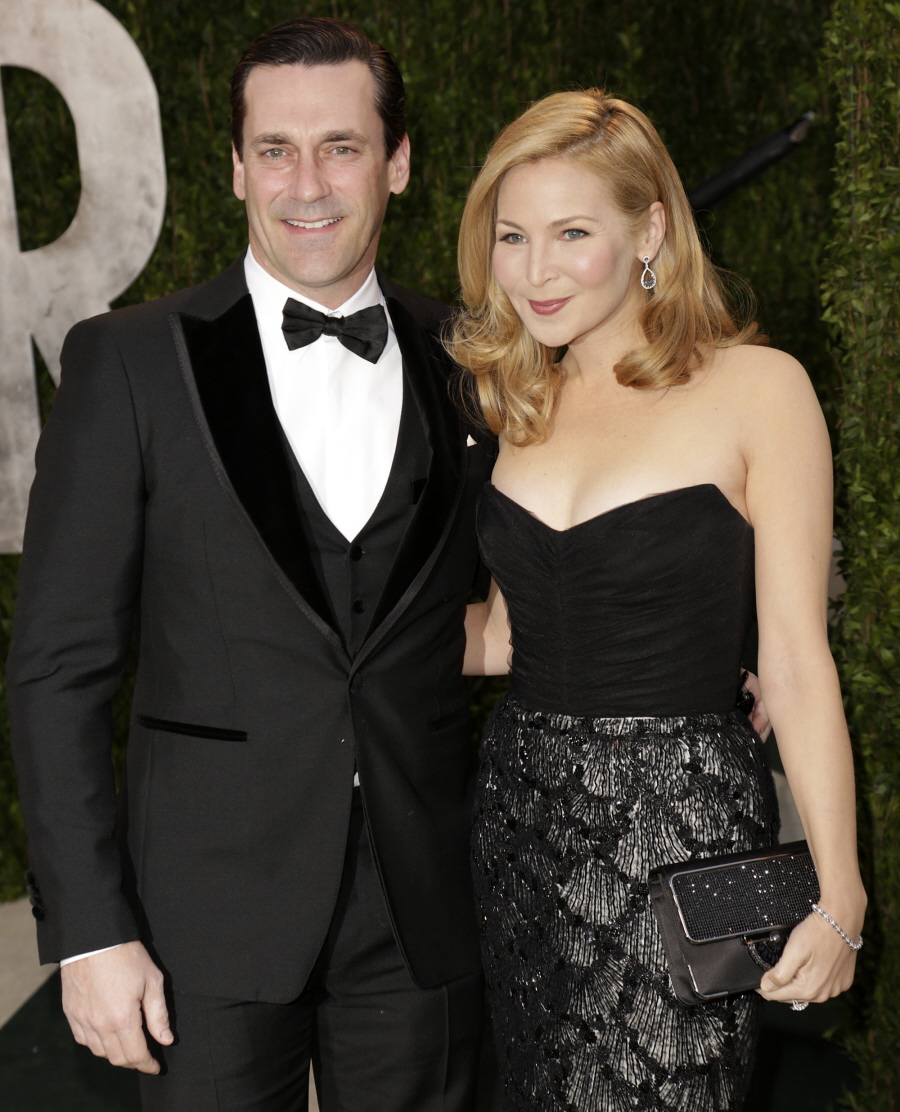 Photos courtesy of WENN.