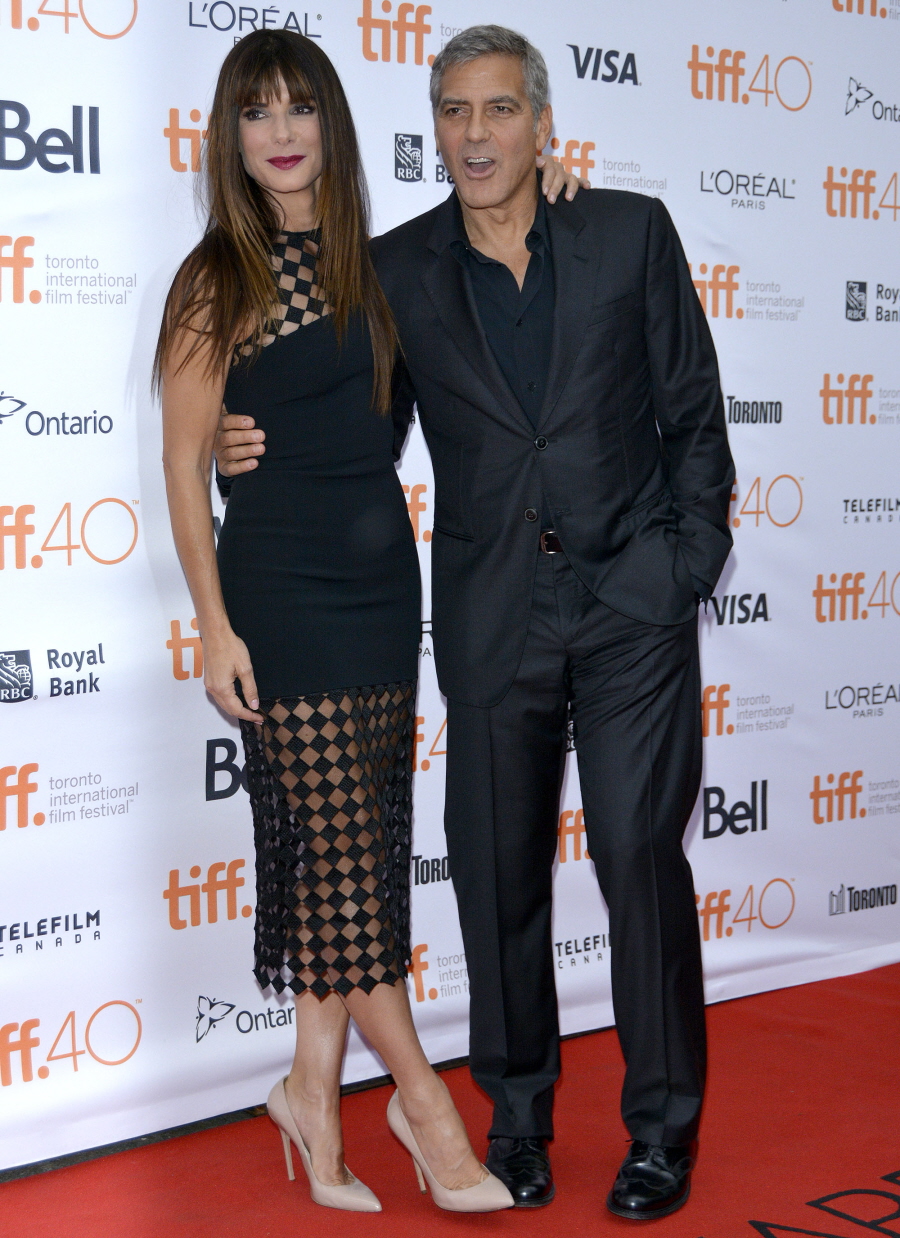 While looking through these photos of George Clooney at the Toronto International Film Festival, something occurred to me: even now that he's almost been married one full year, I'm still sort of disappointed that he and Sandra Bullock didn't try to date. He was America's Favorite Bachelor, and she's America's Sweetheart. They're close in age, experience and fame. They've known each other for years. Seriously, why didn't that happen?
Anyway, these are photos of George with Sandra at the TIFF premiere of Our Brand Is In Crisis, then at the photocall on Saturday, and I'm also including some photos of George just out and about in Toronto. I have to admit, he looks good in these pics. Like, he doesn't look mid-grimace in any of the pics, which is a relief. I was actually somewhat worried that George wasn't telling the whole truth about his epic back problems. His hair is a nice length and he has a little belly pooch, like he's been eating good Italian food all summer (which is true, that's exactly what he was doing). By the way, George is not IN the movie, he's just a producer on it.
ET asked George about his upcoming one-year wedding anniversary (September 27), and he chatted about his plans, saying: "Unfortunately, I have to speak at Jerry Weintraub's memorial. This is his last producorial way of screwing me over, that on my anniversary, I have to go to his memorial." As in, George is going to be at the memorial and we don't know if Amal will be there. Why? Because she's still in the Maldives, working to free former president Mohamed Nasheed. When George was asked about Amal's work, he said: "She's a grown woman with her own career. It's tough when they're stabbing her co-counselor in the head a couple days before she gets there. It's a little nerve-racking. But she's doing the right thing and she's doing it for the right reasons." Yeah… we know she's a grown woman with her own career! The confusion is "why a grown woman with her own career when historically that was never your type?"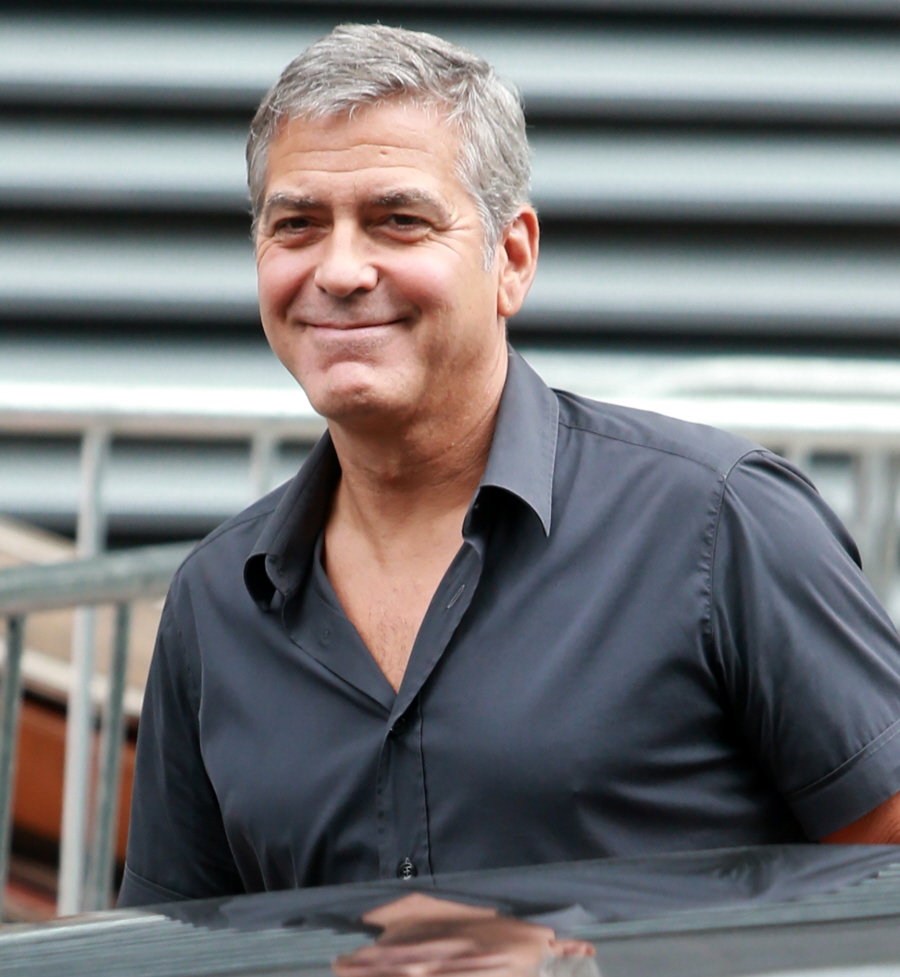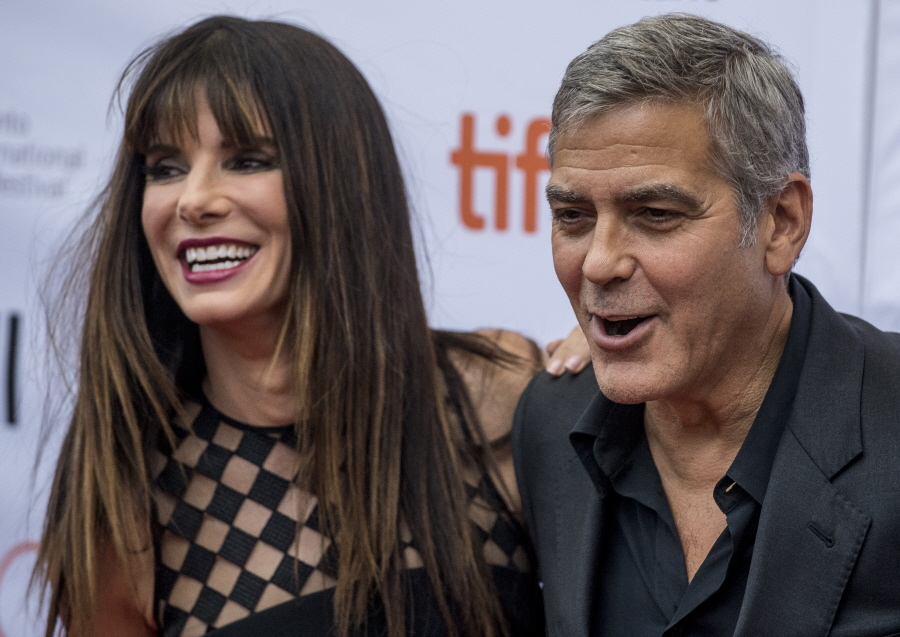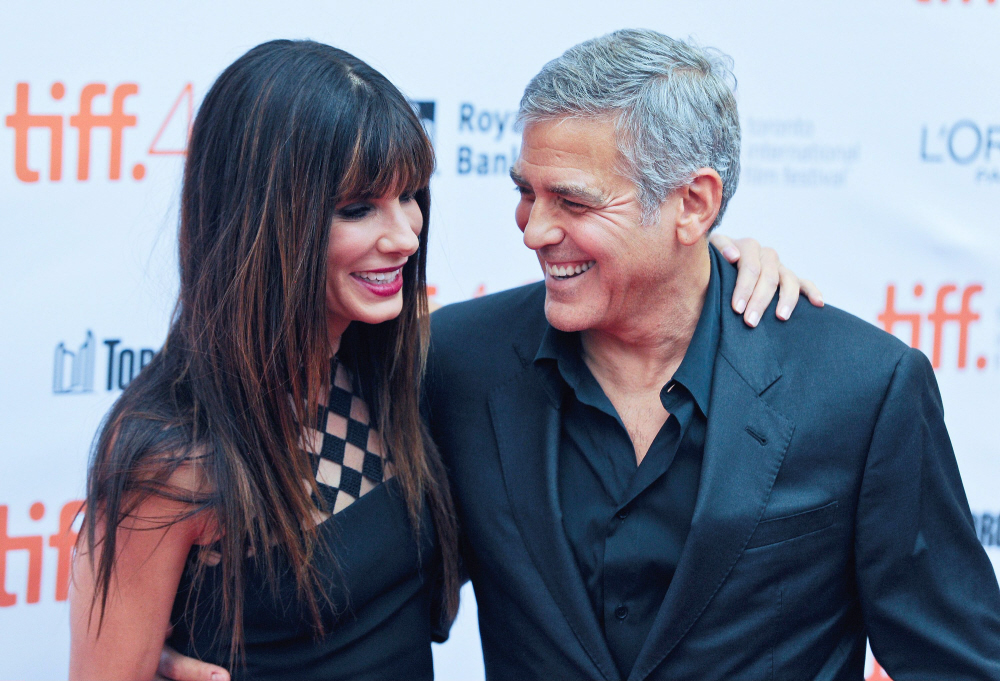 Photos courtesy of WENN, Fame/Flynet.