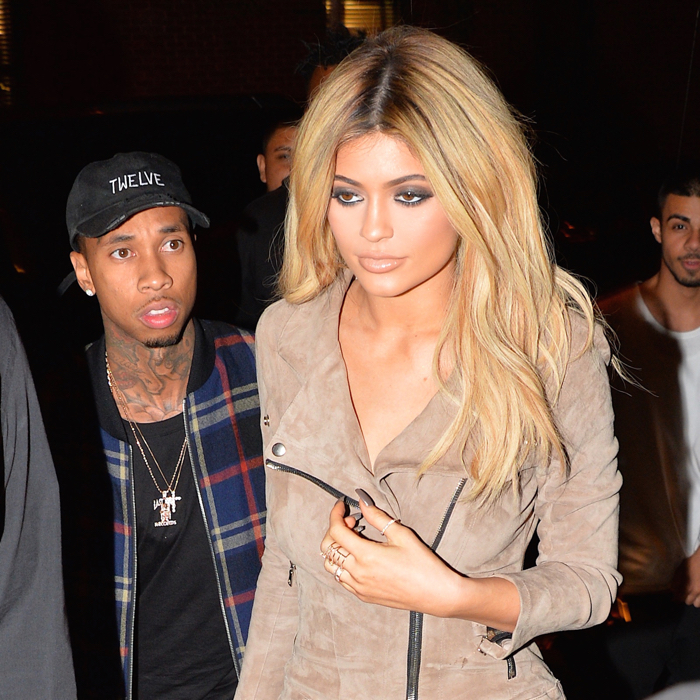 The photos of Kylie Jenner at New York Fashion Week are a bit shocking. Not because she flashed some side boob, which is probably what is supposed to surprise us, but because she continues to look nothing like her natural self. She looks like a Real Doll, and I'm trying to figure out whether she's simply imitating Kim Kardashian's Real Doll expressions or whether she's secretly miserable. Kylie and her family are attending all the big shows. Here's something else disturbing — the way Tyga flaunts his grill.
That happened at the Alexander Wang show, by the way. I can't imagine what it's like to kiss someone wearing that stuff in his mouth. Is it a permanent grill? Tyga's all about being King Gold Chains, but he's such a poseur. Oh, Us Weekly says the grills are new, and he simply wanted to show them off to everyone. And Kylie took a moment to Instagram boots from one of her weekend ensembles. Look at the caption. The Kardashians are coming for Raf Simons.
Kylie also went for a girls' night out after the Alexander Wang show. I guess Tyga stayed at the hotel and plotted his career with Kris Jenner.
Here are more photos from the weekend. I like the white ensemble, which is the one with Dior boots. Kylie will probably get tired of the ombre hair soon and change her hair again.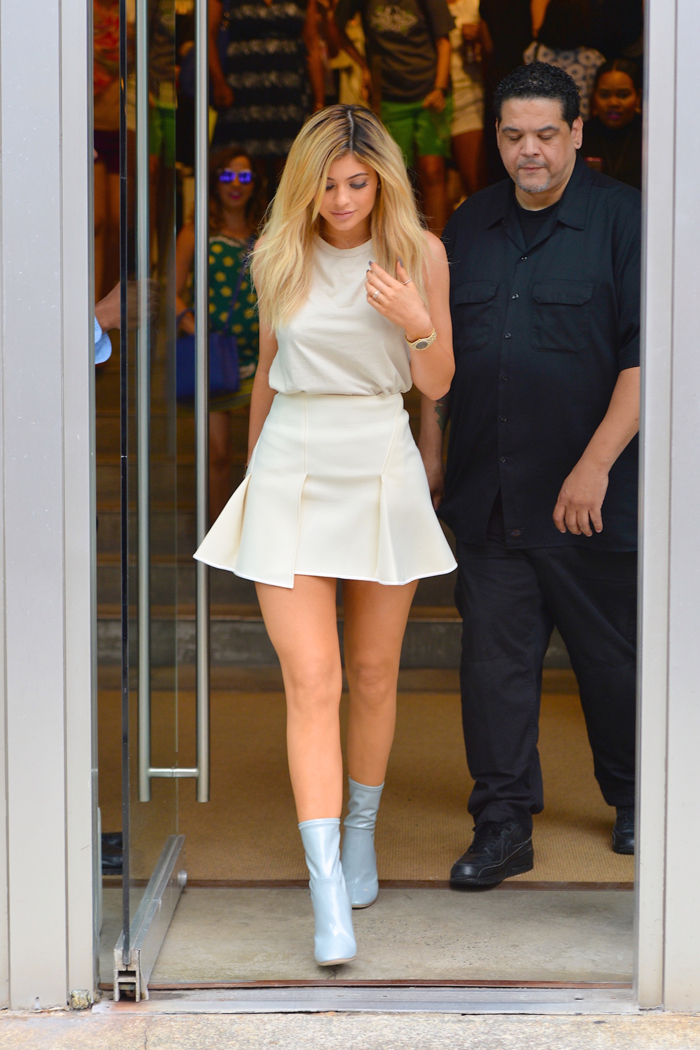 Photos courtesy of Getty & WENN