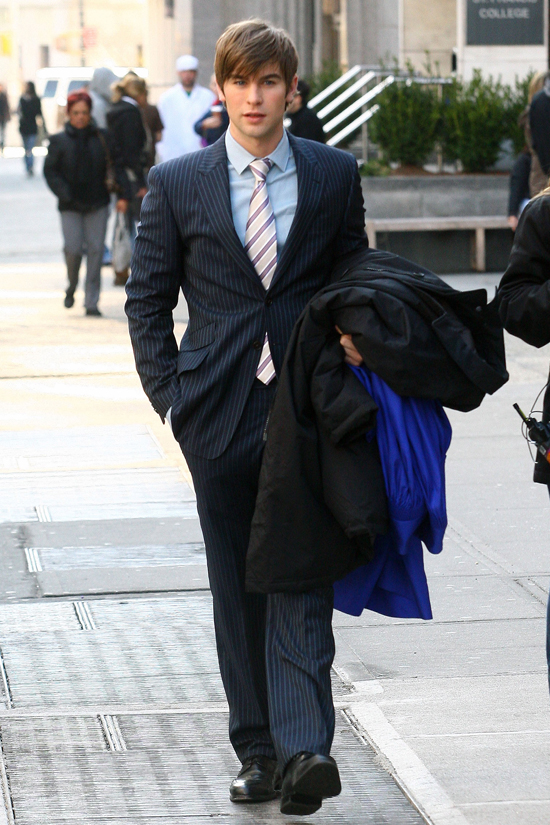 Zac Efron, the song and dance star of the High School Musical franchise and the upcoming 17 Again, decided that he didn't want to be typecast and has dropped out of a remake of Kevin Bacon's Footloose. Instead, Chace Crawford has been selected as a possible contender for the role.
Soon after word got out that Zefron was singing a different tune about taking on the role originated by Kevin Bacon, Crawford's name was popping up on entertainment and gossip blogs and websites as the top suggested man to replace him.

Despite Efron's change of heart, Paramount Studios said director Kenny Ortega and über-producers Neil Meron and Craig Zadan are still committed to updating the classic '80s musical for a new generation of moviegoers.

The remake was put on the fast track in the fall for a 2010 release after Efron & Co. hit box-office gold with the third installment of the High School Musical movie franchise.
[From E!]
The news of Chace's possible role has apparently gotten him a little too much attention from the fans, as his female followers have been serenading him with songs from Footloose on the streets of NYC. Therefore, he's decided to spend his hiatus from Gossip Girl back in Texas.
No one knows if he can dance (though presumably he wouldn't be up for the part if he couldn't), but he, Zac, and Kevin look creepily alike, so at least they've got the looks department down. Zac's leftovers might just be the perfect vehicle for Chace. He's the star of the melodramatic Gossip Girl and was also recently in a horror film (The Haunting of Molly Hartley), and Footloose would let us get to see a more lighthearted side to him.
Here's Chace on the set of "Gossip Girl" in Manhattan on March 17th. Images thanks to WENN .