There could be some sibling rivalry brewing in the Kardashian-Jenner klan. All of the sisters dropped new apps on Monday, and Kylie's raced to #1. The app was even freezing all day long, although I don't know if was because so many people accessed it or if it was buggy. Kylie's app was the only one people complained about in that regard. Granted, Kylie promoted her app like crazy. She posted some push-up bra photos and also an in-your-face butt shot on Instagram, plus some promo videos over there too.
I figured it would come down to a battle between Kim and Kylie, but no other sister even came close yesterday.
I would bet more than anything that this "victory" gets under Kim's skin. She was the first famous sibling, and if it wasn't for her, the Kardashian name would only be known due to the O.J. Simpson trial. Kylie almost certainly imitates Kim in the style, hair, and makeup departments, and the trend will only continue.
Here's what I want to know. Kylie currently has 35.8 million followers on Instagram, whereas Kim can still claim to ride the highest with 46.2 million followers. Do you think Kylie will ever bridge that gap and someday lead Kim on Instagram too? Kim would be so irritated that she'd up her belfie quotient, but eventually, you'd think both of them would top out on followers. After all, there are only so many people on the face of the globe. Hmm.
P.S. Here's a video of Kylie gushing over how Tyga is "so cute!"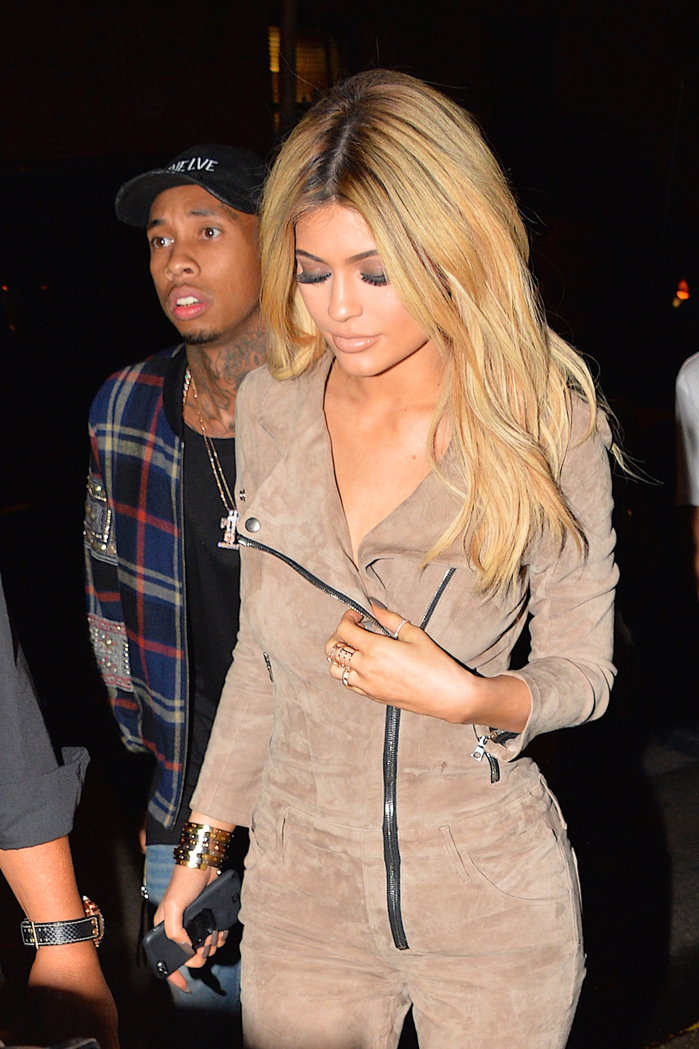 Photos courtesy of Kylie Jenner on Instagram & WENN