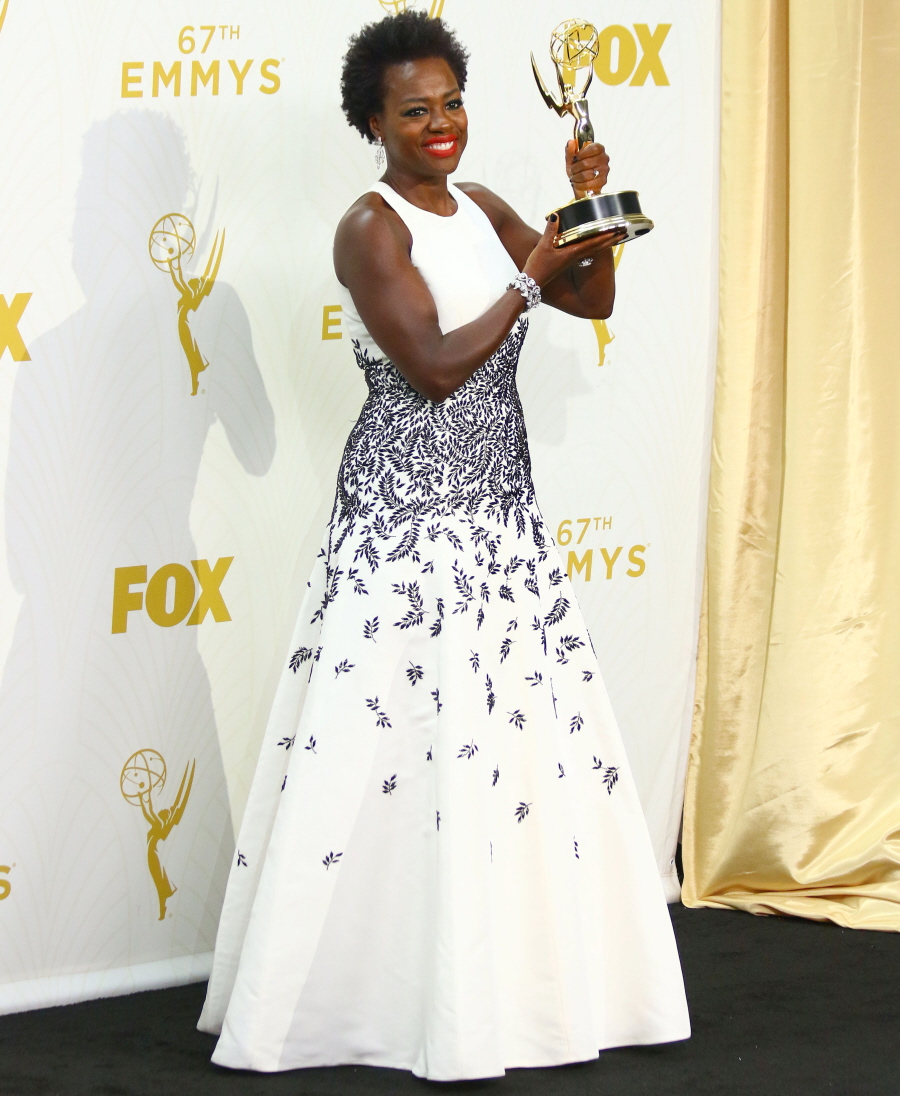 Many believed/hoped that the Best Actress Emmy for Drama would go to Taraji P. Henson. Many believed it would go to Robin Wright. But at the end of the day, the Emmy ended up going to our Queen V, Viola Davis, for How To Get Away with Murder. I actually didn't realize that this is Viola's first Emmy, because Viola has been dominating at so many of the awards shows this year, I thought she had already won the Emmy! But no, this was her first Emmy. And this was the first-ever Best Actress Emmy for an African-American woman.
Viola Davis wore this Carmen Marc Valvo gown which looks, to me, like a custom piece. It's a beautiful dress and I always love how Viola shows off her arms. I like she went for a clean look in white, but the dress still has some princess qualities to it. It's princess-y without being twee or age-inappropriate. I also love that Viola didn't wear a wig! She spoke about that several years ago, that she got to a point where she didn't want to wear a wig on the red carpet anymore, she wanted to show that she accepted who she is and she owned her look.
Viola talked a lot about her historic win backstage, calling herself a "journeyman actress" who got started doing Chekhov at Julliard (bless her). On stage, she said this: "The only thing that separates women of color from anyone else is opportunity. You cannot win an Emmy for roles that are simply not there." I said on Twitter last night that I would have loved if she name-checked Matt Damon in that moment, but you know what? She didn't even need to. Her victory did that. Oh, and Taraji Henson & Kerry Washington had all the feels!!!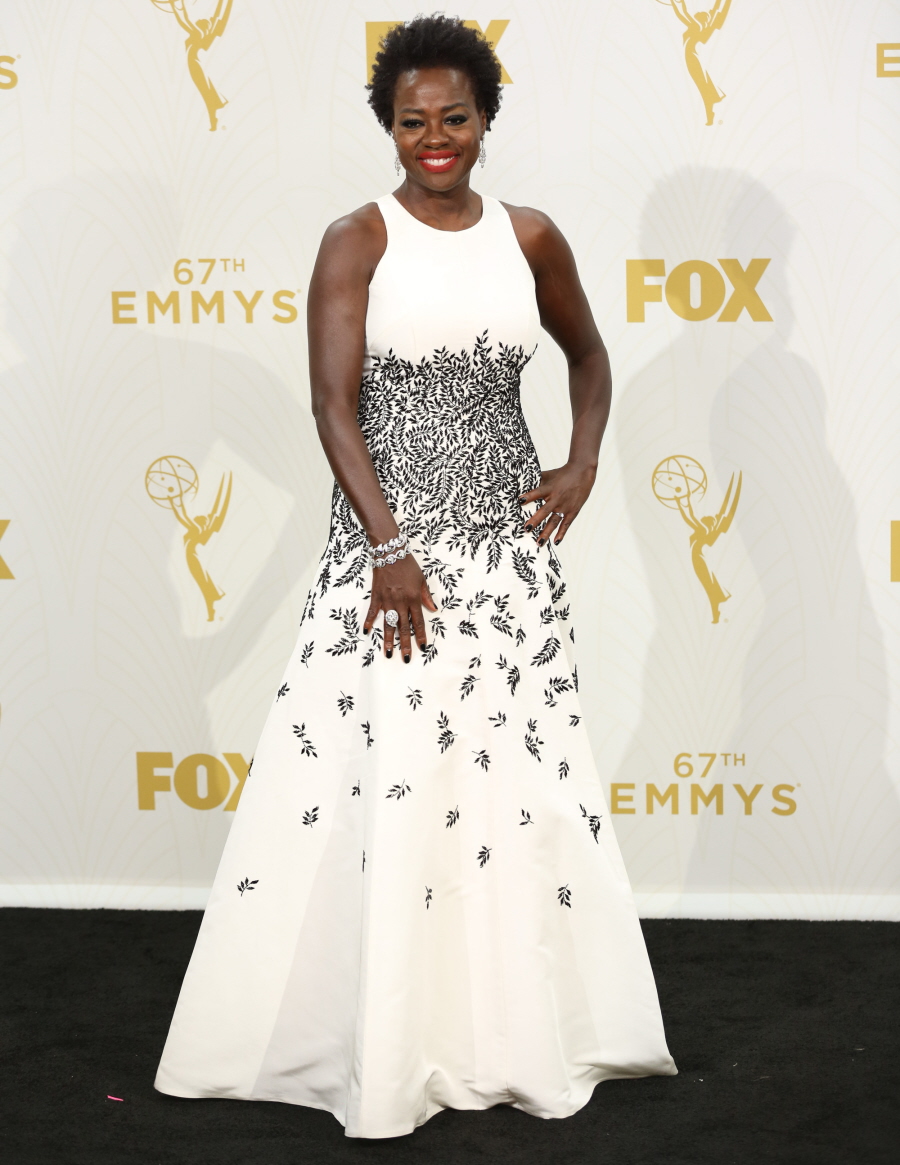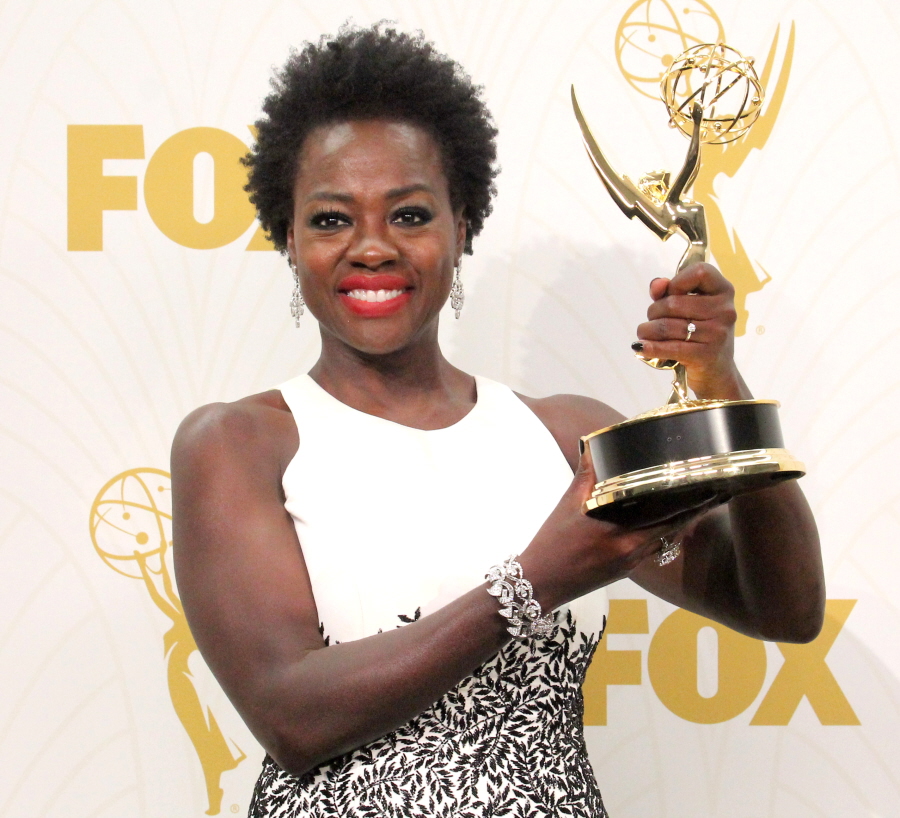 Photos courtesy of WENN.