Here's an Instagram Gisele posted last week. This feels like a new photo too, not some photo from last year that Gisele is passing off as a new Instagram. The reason I'm saying that is because… her face looks subtly different. Allegedly, when she was wandering around Paris in a burqa and ducking into a plastic surgeon's office, she got some breast work AND some eye work. I kind of think she might have gotten some subtle fillers as well. Just my opinion.
Anyway, what do Gisele and Kim Kardashian have in common besides facial tweaking? They've both got coffee table books devoted to themselves. Kim's "coffee table book" was Selfish and it apparently sold poorly, although it was pretty affordable. Amazon is currently selling it for $9.99. But you're going to need a lot more if you want to enjoy Gisele's coffee table book. The book cost $700!!!!
It's going to cost you! If you want a new deluxe book of Gisele Bundchen photos, you're going to have to pony up $700. And yes, the book contains nude pictures of the world's highest-paid model. According to the publisher, Taschen—a German-based company—the book will be 11 inches by 15.4 inches and is "personally curated and designed by Gisele in collaboration with [creative director] Giovanni Bianco."

Only 1,000 copies of the limited edition page-turner will be in print, each of which will be personally signed by Bundchen, 35. The book will contain 300 photos of the model, shot by world-renowned photographers like Irving Penn, David LaChapelle, and Juergen Teller.

Though $700 for a book might seem steep, it's nothing compared to the annual salary the Brazilian beauty makes. She's earned the top spot on the Forbes list of the highest-paid models since 2002, beating out Karlie Kloss, Kate Moss, and Cara Delevingne by a landslide. She even makes nearly five times more than her husband, New England Patriots quarterback Tom Brady, according to Forbes.
Kim Kardashian did a "collector's edition" as well and that only costs $100, and I'm sure she would sign it for free. I mean, I'm sure Gisele has super-fans who will pay extra to get a specially "curated" book – ALL GISELE! – which is signed and "limited." But it does seem… excessive? Goop-esque? See, but even Gwyneth didn't mess around like this – her cookbooks were actually very affordable ($18-35) AND they included personal photos and stories from Gwyneth too. So… do you think Gisele is really overestimating the interest for this kind of luxury vanity project?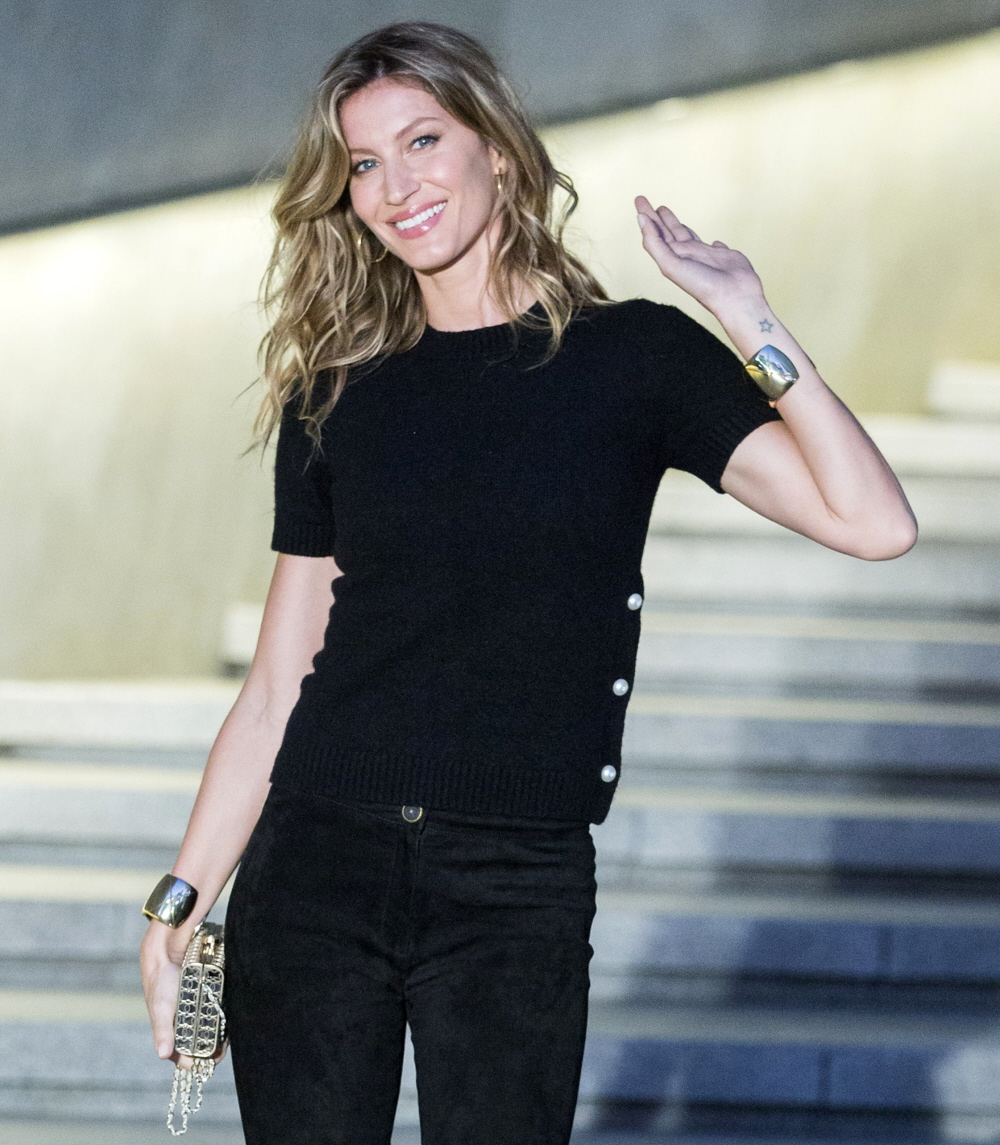 Photos courtesy of Fame/Flynet, Instagram.