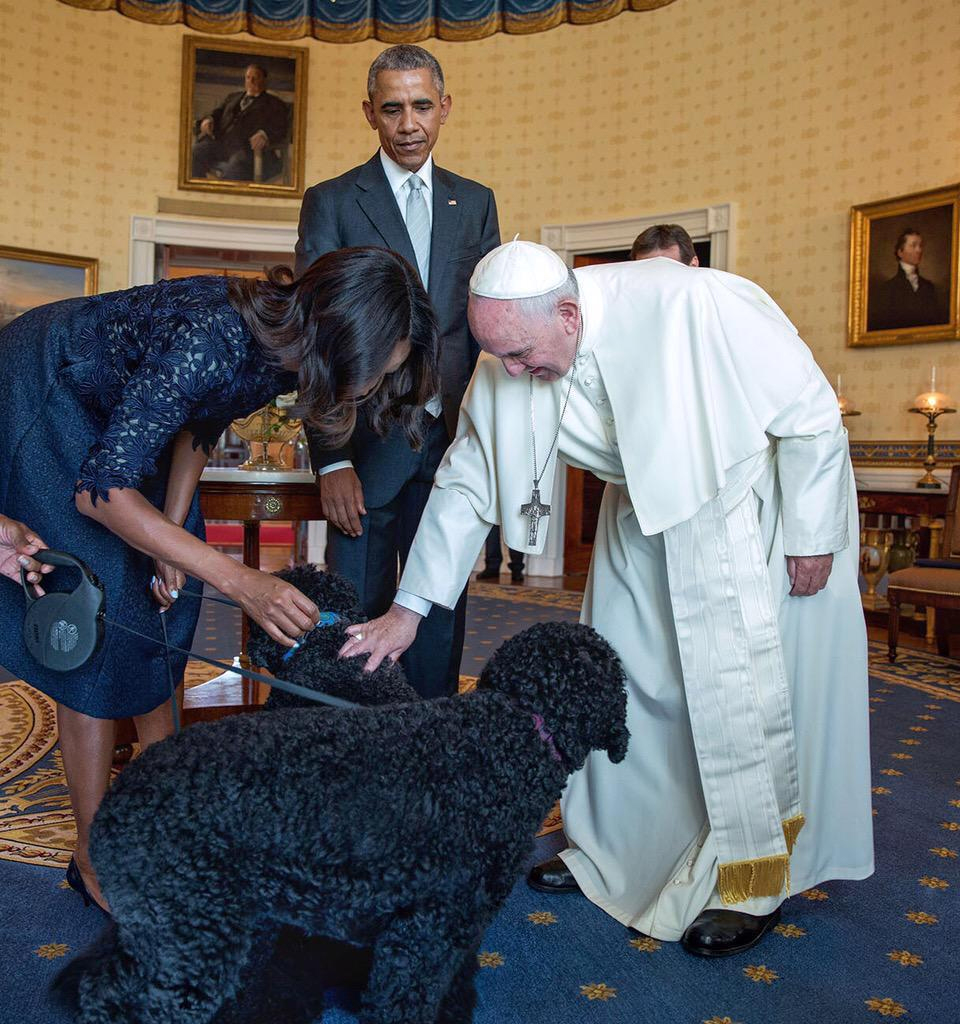 As everyone probably knows by now, Pope Francis is in America. This is his first visit to the USA since he became Pontiff. He's been doing really well, I think. It's clear that he's an older gentleman and he needs some time to recover from his schedule, but he did back-to-back events yesterday in Washington, and today he will be addressing a joint session/meeting of Congress. He's also said that he's not very comfortable speaking in English, but he's been making an effort to interact as much as possible in English while in America. His little accent is rather charming and he definitely gets an A+ for effort.
Mostly, I'm just here for the photos. I LOVE the photos of the Pope and the first family. The White House photographer Pete Souza's Instagram has released some insider photos of the Pope's trip to the White House yesterday, including Pope Francis getting some time to meet Bo and Sunny Obama, the White House puppies. Francis has previously said some lovely things about animals and the need to look after all of God's creatures. I feel like he is a dog person. I wonder if there's a rule about popes and animals though. Like, could a pope have a dog? I think Pope Francis might need a dog.
The White House's Twitter is full of Pope Francis stuff too – go here to see. I'm including the full WH speeches below. Did you know that the White House was originally going to do a 21-gun salute but canceled it at the last minute, because they didn't want guns shooting around the Pope?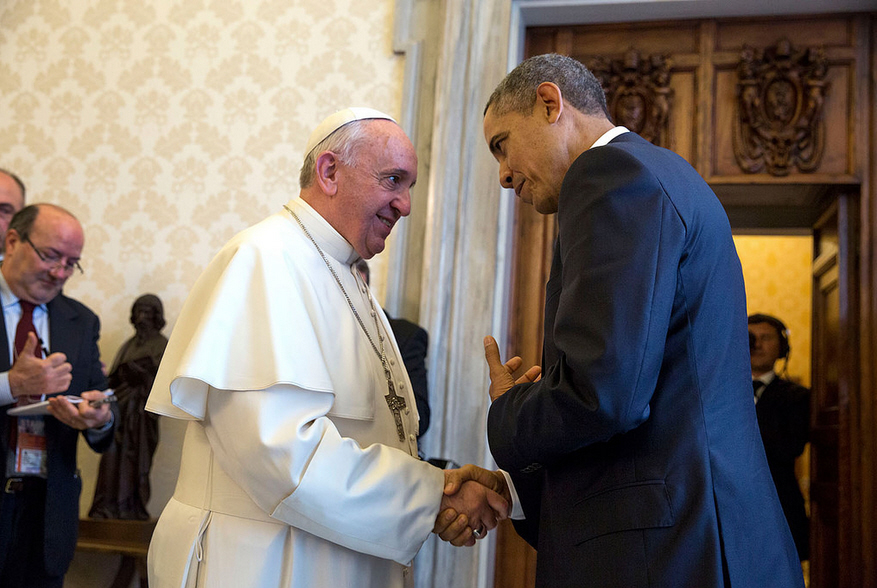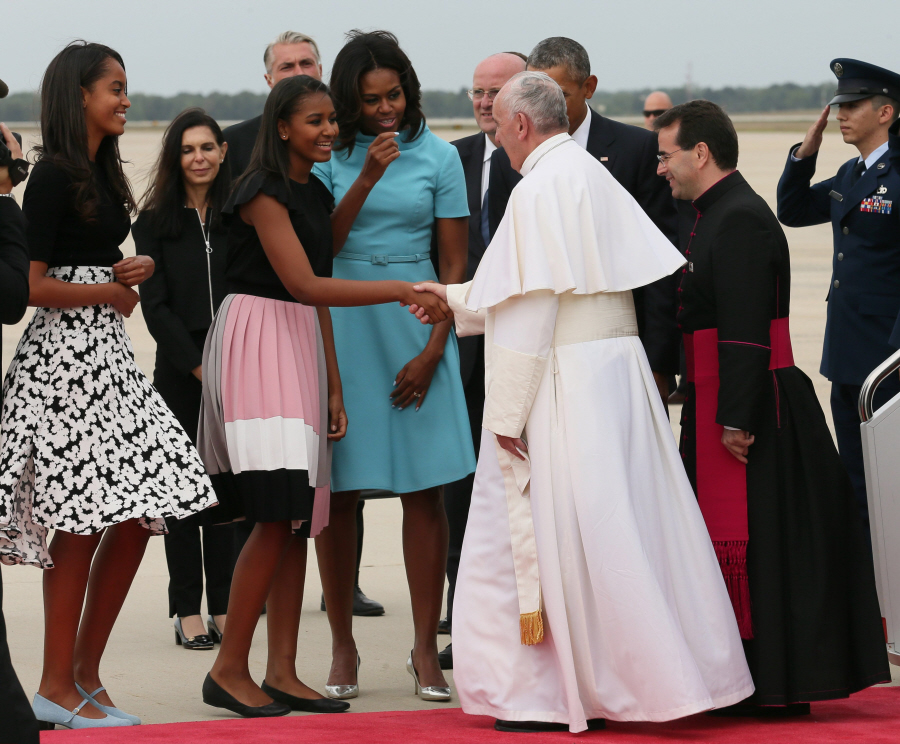 Photos courtesy of Pete Souza/White House and WENN.