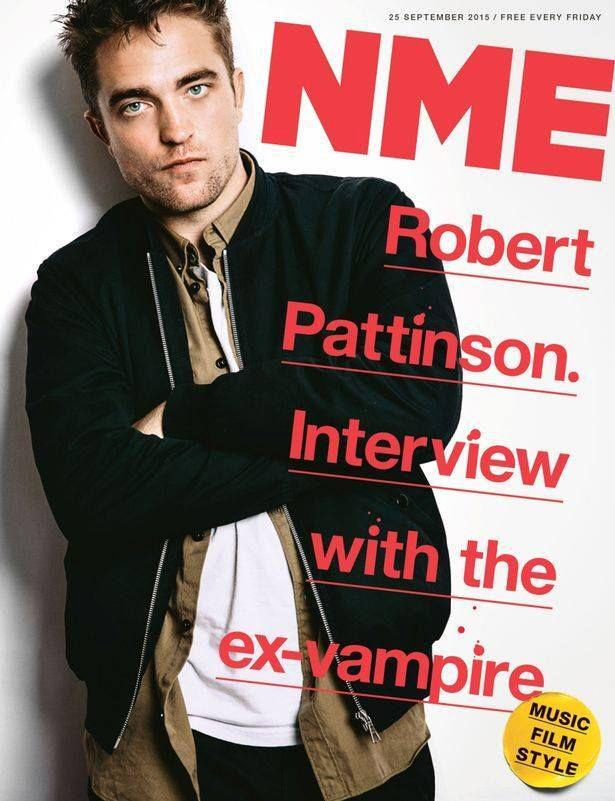 Robert Pattinson is still saying words to promote his new film, Life, where he plays a photographer on a journey with James Dean. Sparkles covers the new issue of NME, a British magazine. He chats about how much he hated the Twilight Era of his life, and he comes across as… I don't know? Usually, Rob was sort of diplomatic about that time in his life, but now he seems to be saying that the whole experience took a lot out of him. I don't doubt that, and I don't doubt that he feels far removed from the Twihard insanity. That being said, he does sound like a melodramatic whiner a little bit. Like, OMG, poor me, I made tens of millions of dollars and everybody thought I was hot, how terrible! Some highlights:
The craziness of the Twihard era: "I had people sitting outside my house every single day, and it drove me crazy. I didn't go into a supermarket for about six years. But now I can go in and chat to the guy who's working there about his kids, or where he's going on holiday, and not be thinking, 'Is he gonna sell me out?' I just don't have to think about that stuff anymore."

The most embarrassing thing: "I find the most embarrassing photo that can ever be taken of you is when you¹re in a bookshop and everyone can see what book you¹re buying. They might as well just take a picture of me having a wank."

He's humble: "I've never wanted anyone to hear what I¹m saying, because it's probably stupid."

He sometimes Googles himself: "To reinforce my negative opinion of myself…I go through periods where I don't do it at all and feel glorious! Then I'll fall back into this pit. It really does affect you, and it all comes from some moron sitting on a comment board. It's always that person who's needling away at you, who you either want to destroy, or convince them to love you."

The VMAs: "I was watching the MTV VMAs the other day and thinking how bizarre it was that I ever did that s**t. I remember doing those awards and saying the dumbest stuff. And I was hungover for most of it."
[From The Daily Mail & The Mirror]
While I think it would be incredibly intrusive to be photographed at a book store, I don't get how that's the most embarrassing moment? Books = having a wank? As for the good old days when he was always required to attend the MTV events… he was always better at that stuff than Kristen Stewart. Those were the days when Kristen plucked my last nerve and even if Sparkles was drunk or hungover, he managed to get through it with some grace.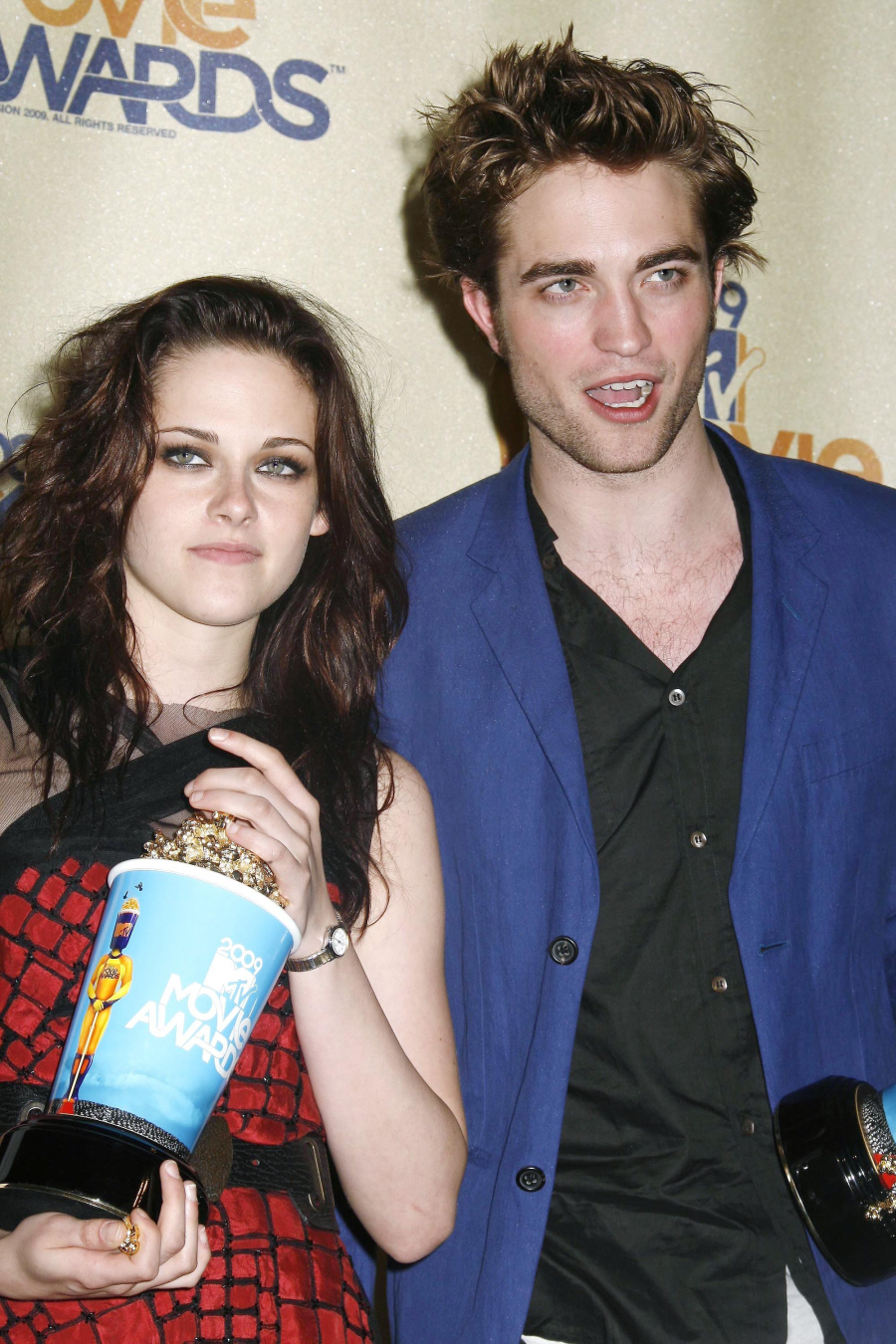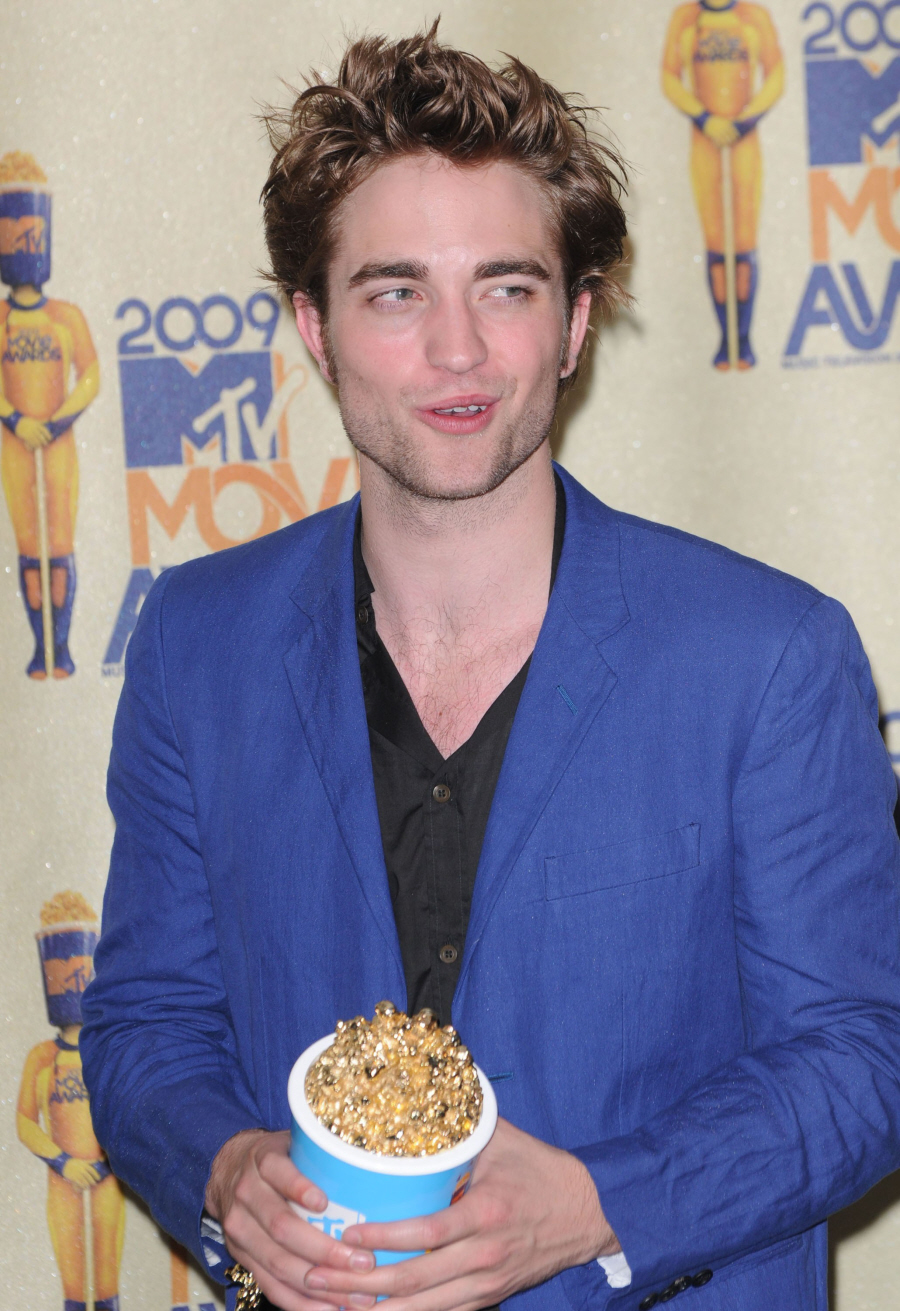 Cover courtesy of NME, vintage MTV photos courtesy of WENN.