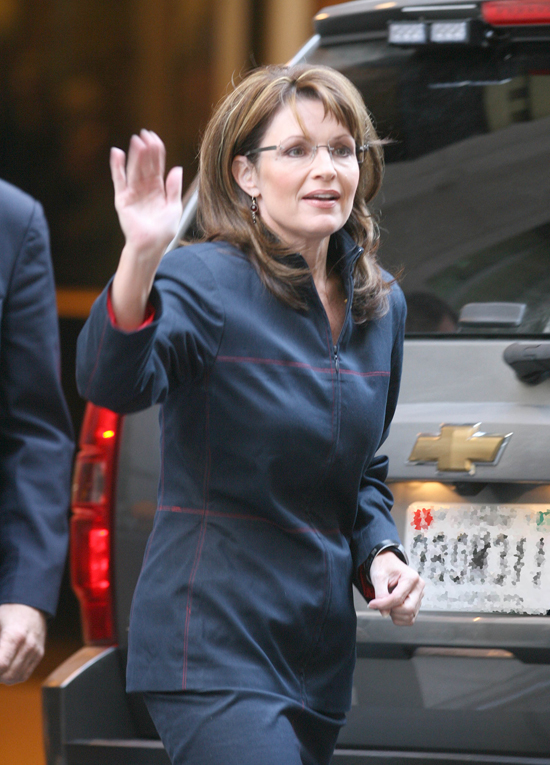 Bristol Palin's ex-boyfriend and the father of her baby, Levi Johnston, 18, told Tyra Banks in a segment to air today that he was "pretty sure" Bristol's mother knew that he and Bristol, 18, were having sex before she got pregnant. Alaskan governor and former Vice Presidental candidate Sarah Palin is an advocate of abstinence-only sex education and didn't take kindly to Johnston blabbing to the media. She issued a scathing statement to People Magazine that said in no uncertain terms how she felt about Johnston's claims:
After taking about sex on The Tyra Banks Show, Johnston – the 18-year-old father of Bristol Palin's baby – was hit with a blistering response from Bristol's family.

"Bristol did not even know Levi was going on the show. We're disappointed that Levi and his family, in a quest for fame, attention, and fortune, are engaging in flat-out lies, gross exaggeration, and even distortion of their relationship," says the statement from the Palin family rep, Meghan Stapleton.

"Bristol's focus will remain on raising Tripp, completing her education, and advocating abstinence," the statement continues. "It is unfortunate that Levi finds it more appealing to exploit his previous relationship with Bristol than to contribute to the well being of the child."

The statement ends, saying, "Bristol realizes now that she made a mistake in her relationship and is the one taking responsibility for their actions."
[From People.com]
Not only does Sarah Palin have this embarrassing incident to deal with, she may have another black sheep in her family. Palin's sister-in-law, Diana Palin, was arrested on burglary charges in Wasilla, Alaska on Thursday and charged with two counts of felony burglary after she was caught breaking into a home for an alleged second time. Diana Palin's four year old daughter is said to have been waiting in the car outside while her mom robbed the house, taking a reported $2,200 in her first attempt and $400 the next time. Her excuse was that she thought she was at a friend's place.
Here's Sarah Palin in October. Images thanks to INF News and Features.