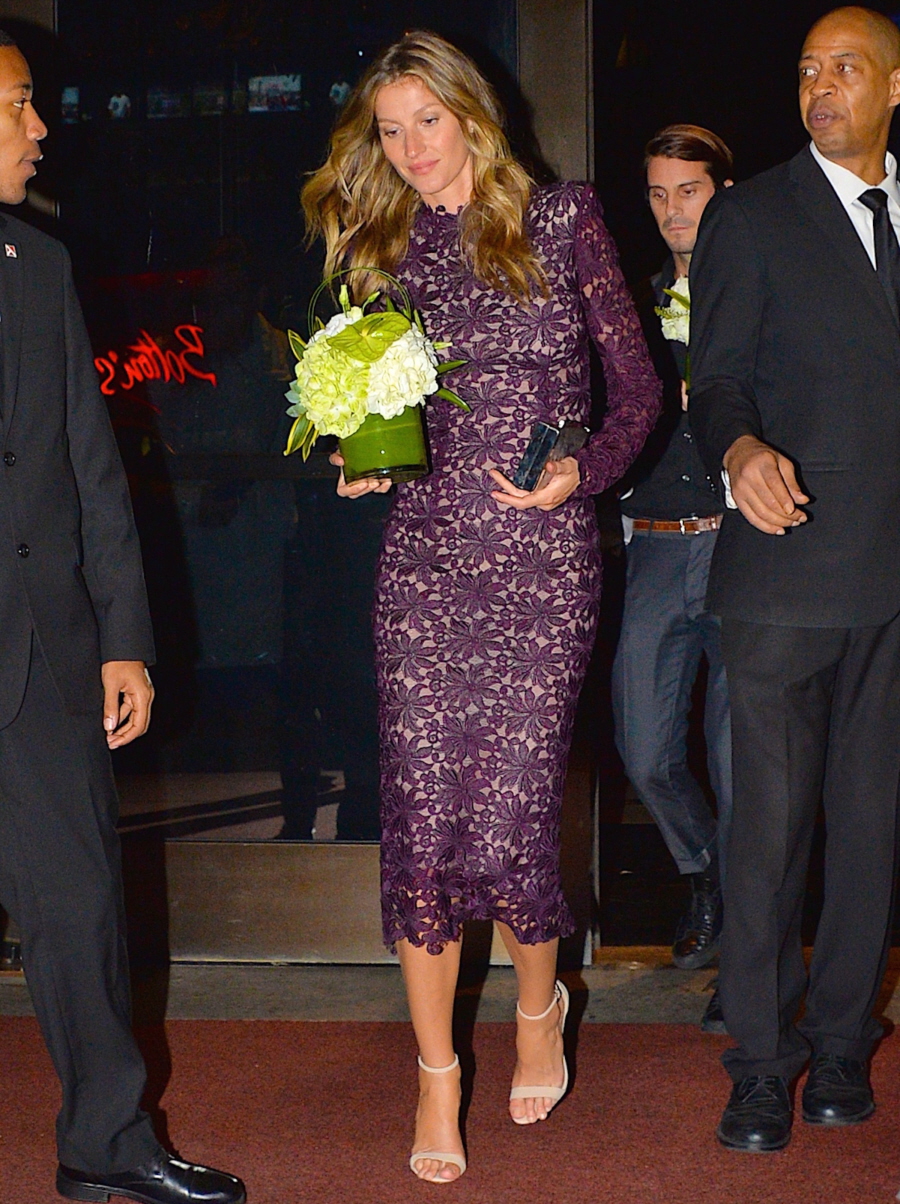 Here are some photos of Gisele Bundchen last night in NYC. She was leaving the Champions of Earth event, which she attended as her capacity as the goodwill ambassador for the United Nations Environment Program. I actually didn't know she was a UN goodwill ambassador, so good for her. I wonder if someone handed her those flowers or if she's the kind of woman who takes the centerpiece floral arrangement at the end of the night. If she took a centerpiece from the event, I might love her a little bit. There's a reason she's the richest model in the world – she enjoys jacking centerpieces from fancy New York dinners. Look, she made a friend steal a second centerpiece too! LOL.
Anyway, Gisele has gradually allowed us to see her new-and-improved face following her July plastic surgery (alleged!) in Paris. Gisele was worried about being seen going into the Paris plastic surgeon's office, so she wore a burqa (and flip-flops). Ever since, Gisele has been keeping a lower profile, possibly healing from her alleged eye work and breast lift. While I think she looks fresh and well-rested in these photos, I'm struggling to really see how she got anything drastic done. Maybe that's the sign of the great work from this Parisian plastic surgeon – you don't look different, you just look well-rested.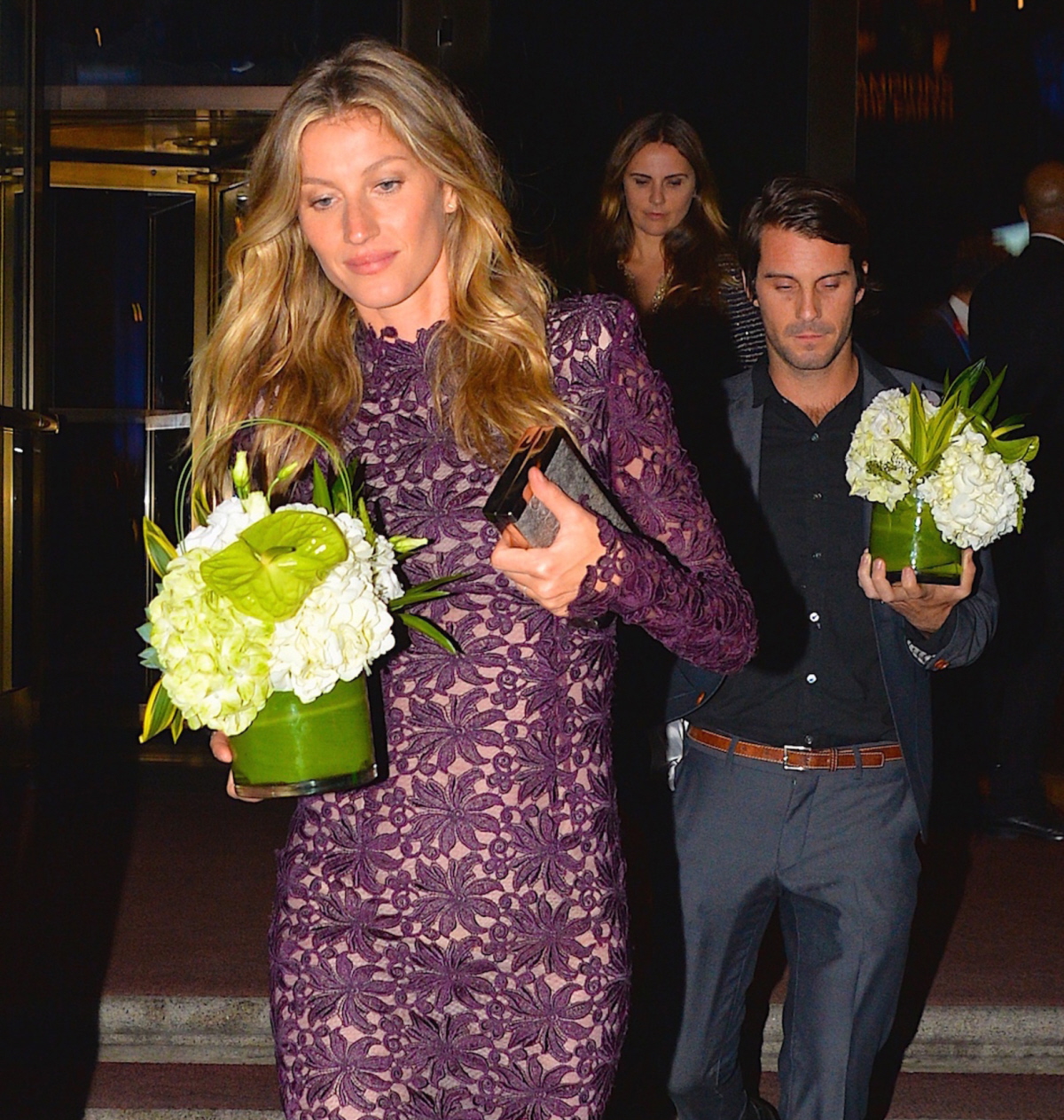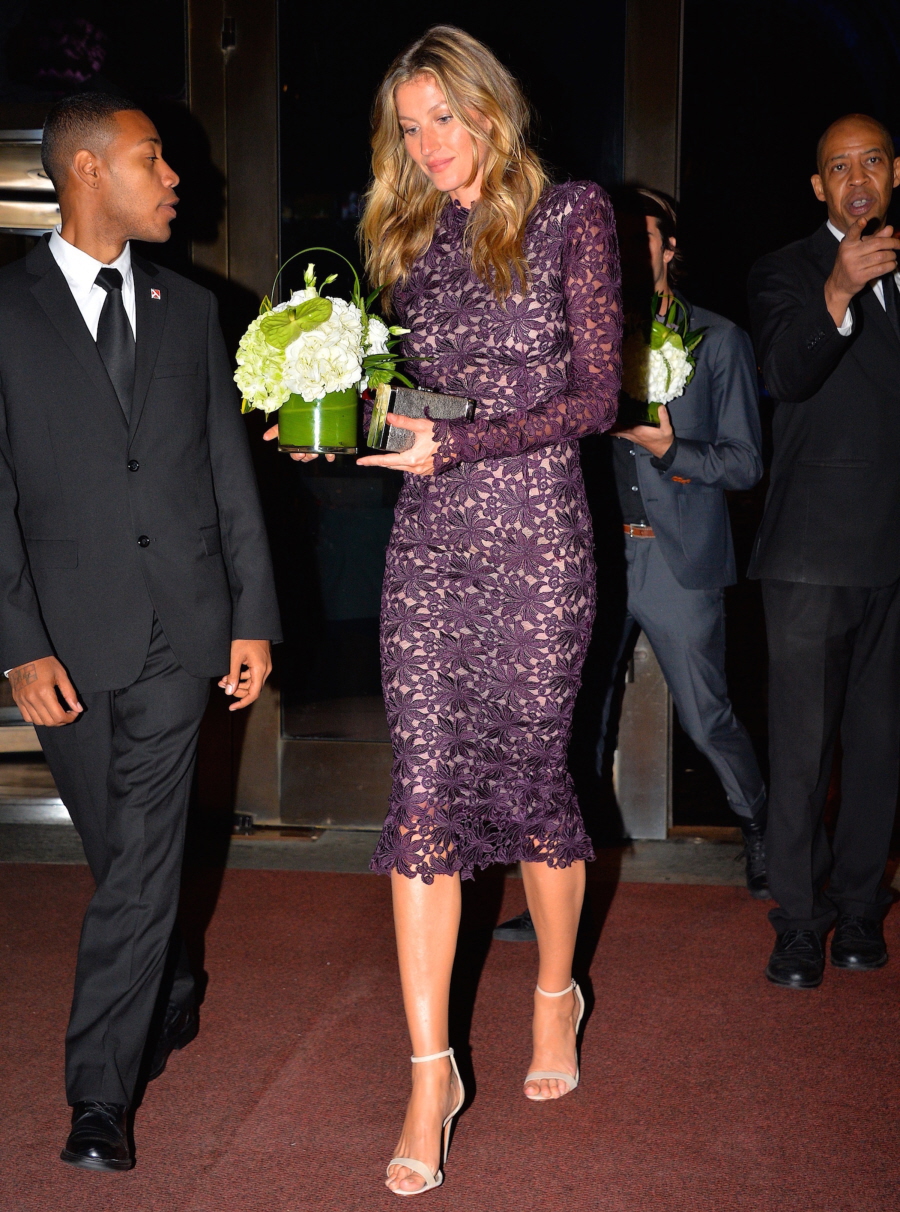 Photos courtesy of WENN.