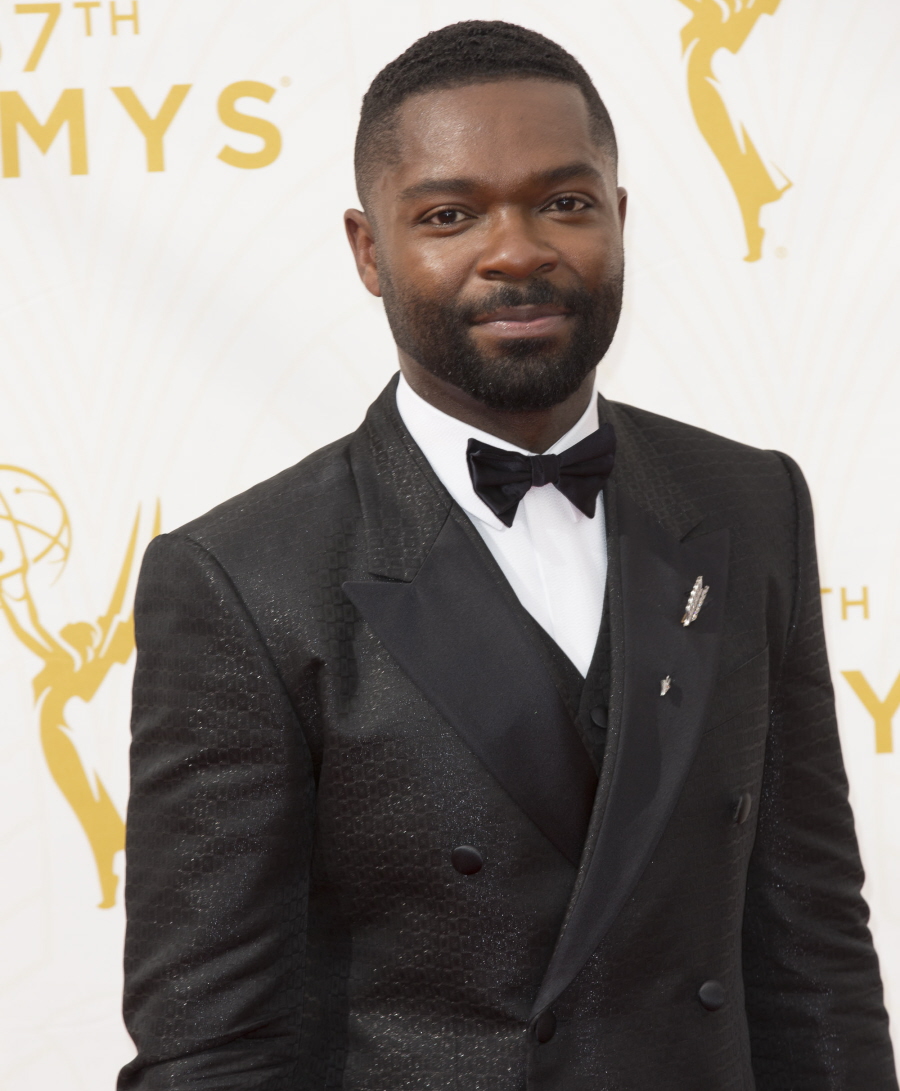 Here are some assorted photos of David Oyelowo from the past few weeks, including some pics of him at the Emmys two weekends ago. I'm still mad that Oyelowo didn't get an Oscar nomination for Selma earlier this year. It still fills me with a wave of sadness, because Oyelowo really gave a star-making performance as Martin Luther King Jr. Like so many British actors these days, Oyelowo has been working a lot in American films for years now. Back in 2007, he actually made the conscious choice to move out of Britain and work exclusively in America. Why, you ask? Because as crappy as it is to be a minority actor in Hollywood, it's a hell of a lot worse to be a minority actor in the UK. Oyelowo has talked about this before, that he just felt like the roles were lacking for him in the UK and that's why he came to America. And in a new interview, Oyelowo says it really hasn't gotten any better in the UK film industry.
The British actor David Oyelowo, whose role as Martin Luther King Jr in Selma earned him a Golden Globe nomination, has that he was "pushed out of the UK" through lack of opportunities for non-white actors. The 39-year-old from Oxford said prospects for black, Asian and minority- ethnic actors in Britain have declined even further since he left for America in 2007. He went on to accuse the UK creative industries of failing to nurture talent from non-white backgrounds.

"I know those opportunities are not on offer here. I felt pushed out of the UK because of the glass ceiling that I could feel my head bobbing against."

He warned: "Every year, I have a raft of black and Asian actors coming through my home who are not only frustrated and [feel] pushed out, they are desperate. Things are worse now than they were when I was doing Spooks [from 2002 to 2004]."

As a black actor, Oyelowo said he had to work four times as hard as his friend Benedict Cumberbatch to get to a similar position. The Lamda-trained actor, whose films include The Last King of Scotland, The Help, Jack Reacher and A Most Violent Year, said offers only came from Britain after he had made it in the US. "I thought: 'Wow, I have to leave and have success elsewhere in order for what I had by way of ability to be validated'," he said, before pointing to other black British actors who had similar experiences, including Idris Elba, Chiwetel Ejiofor, David Harewood and Lenny James.

"The big question is: who is curating the culture?" he said at the launch of the Creative Diversity report by the Creative Industries Federation (CIF) and backed by Mobo, which has promoted diversity in music for 20 years. "Predominantly, it is white, middle-class men. What we have to do is change the demographic, change the landscape, change the faces, the genders, the people who are in those positions of power to green-light projects."

The CIF said in the report that just 11 per cent working in the culture industries was black, Asian or minority-ethnic, and said the proportion should be "much higher".
I think one of the big reasons why Idris Elba, David Harewood, Chiwetel Ejiofor and David Oyelowo have been able to find so much success in Hollywood is because they have all cultivated the ability to do a dead-perfect American accent. Idris especially can really sound authentically American, so much so that when I first got into him (years ago), I thought he was American. So, they can work in American projects and then, if need be, go back to their English accents for work in British productions, which is an opportunity that many African-American actors don't have – like, when was the last time you saw an African-American actor in a BBC production?
Anyway, yes, good for Oyelowo to continue discussing this and trying to create change. And don't forget the women of color too! There's absolutely no reason why Archie Panjabi isn't a huge star in the UK except for the fact that she's British-Indian.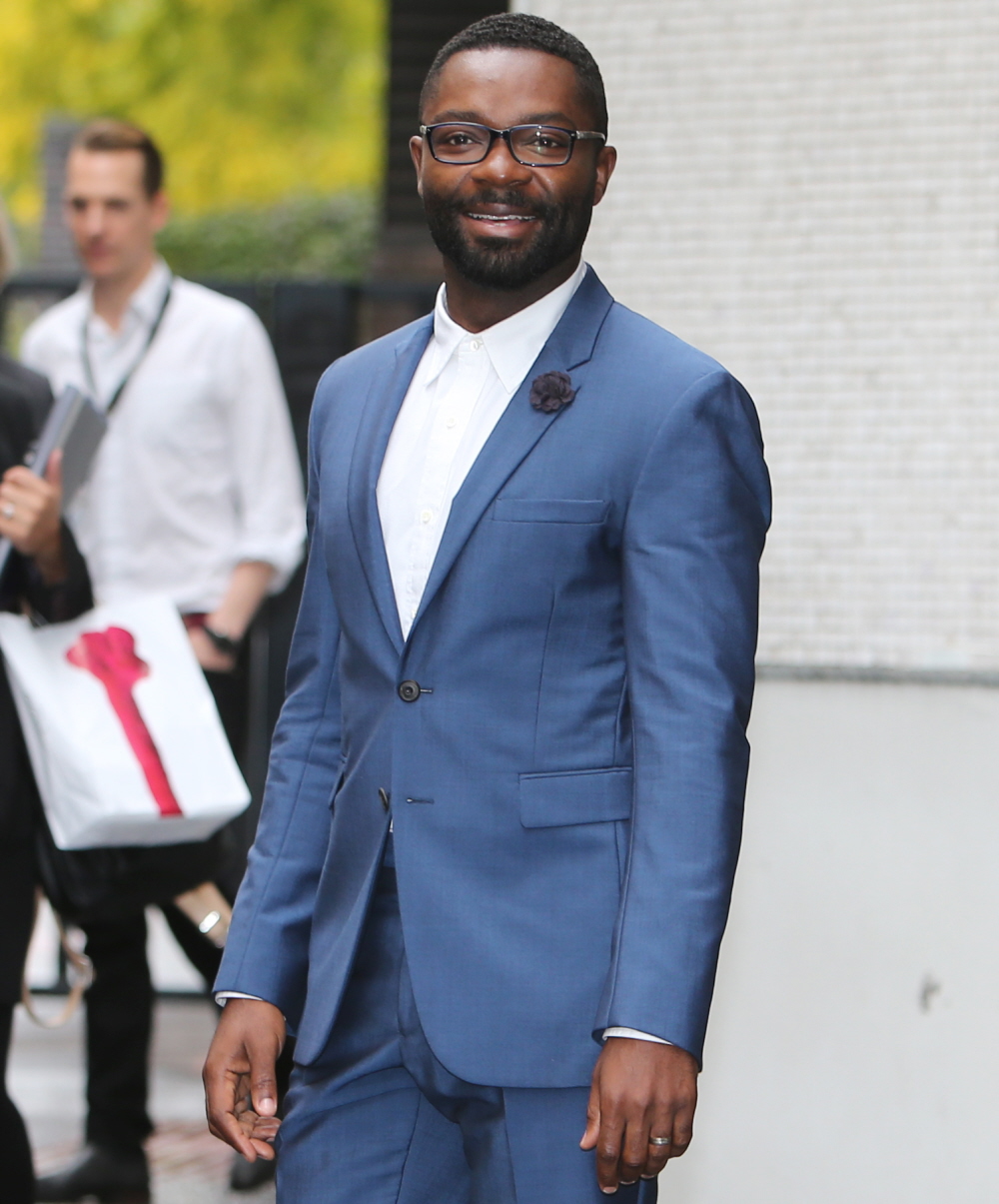 Photos courtesy of WENN.