We haven't heard from Zoe Saldana in a few months. She's been laying low, raising her twin boys, Bowie and Cy, and not sleeping much at all. The lack of sleep makes me empathize with her so much. There are few things more miserable than keeping it together while struggling to stay awake, and then two babies start crying at once? No thanks. This is the sort of thing that makes Zoe's occasional lack of perspective fade away.
Zoe has spoken before on her struggle to regain her previous figure after housing two babies inside her bod. Zoe's always been tall and lanky, and I think she expected to bounce back without much effort, but it didn't happen that way. The experience can be humbling, especially when film producers are watching and taking measurements. Zoe multitasked (as moms do) by speaking with both People and Us Weekly at a Verizon sneak peek event:
She's not feeling fantastic: "It hurts to be in heels still! And I remember my sister telling me – she's a mom of two girls – and she'd be like, 'Zoe, you will understand when you're there.' I thought, 'I'm going to live forever, heels every day, Louboutin, here we go!' But there's something that happens to your body hormonally, and it's not just the weight that you acquire but your nerves, your muscles … Everything hurts and feels uncomfortable."

On the post-baby body: "You have to remind yourself that everything takes time. I feel bad for those women who are desperate and want to bounce back three months after having a baby. It's more like – 'Breastfeed! Stay home! Sleep! Your kid is only 3 months old, what are you going to the gym for? Catch up on f***ing reruns of some sort!' I definitely took a break and trusted that my body was going to bounce back when it was ready. I never wanted to push myself."

On raising twins: "We have a tribe. Whenever we're overwhelmed — and when you have twins, you get overwhelmed quite easily and really quickly — you just send out an SOS, man, and they will cancel. They will find a nanny for their kids. They'll bring the kids, and then we end up kind of relaxing. The moment anybody goes, 'I'll take care of them' — take them up on it."
Zoe's backtracking a little bit. She did push herself almost immediately after giving birth, but she pulled back a lot. Kids do that to you, like it or not. They force you to prioritize, and there's not much choice in the matter. The sacrifice is worth it … until they turn into teenagers and start a whole new set of demands. Eh, it's all worth it in the end. We just need several more hours in the day to get it all done. Anyway, Mr. Marco Saldana and Zoe are keeping it together. They look like they love being parents.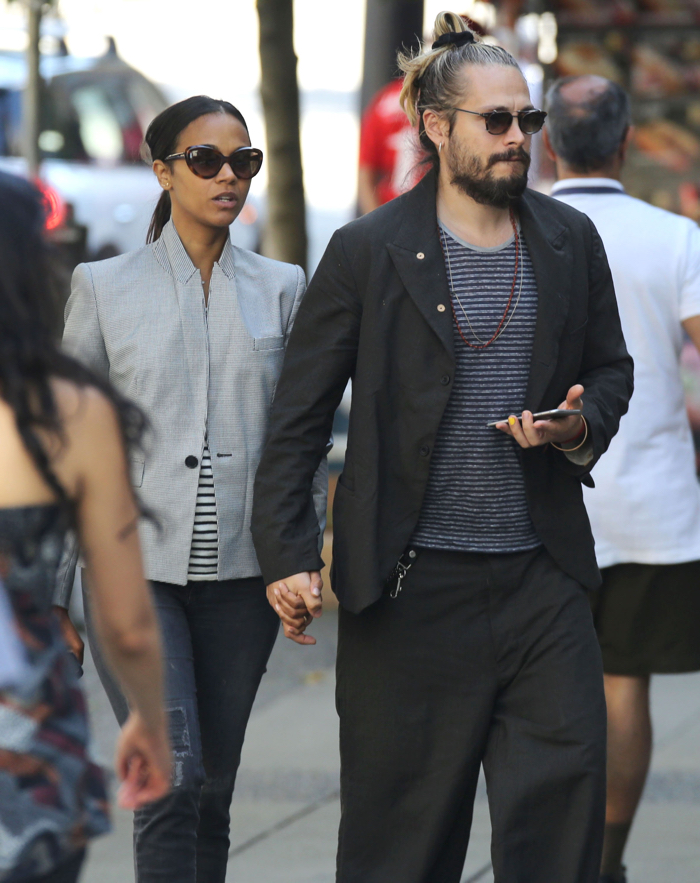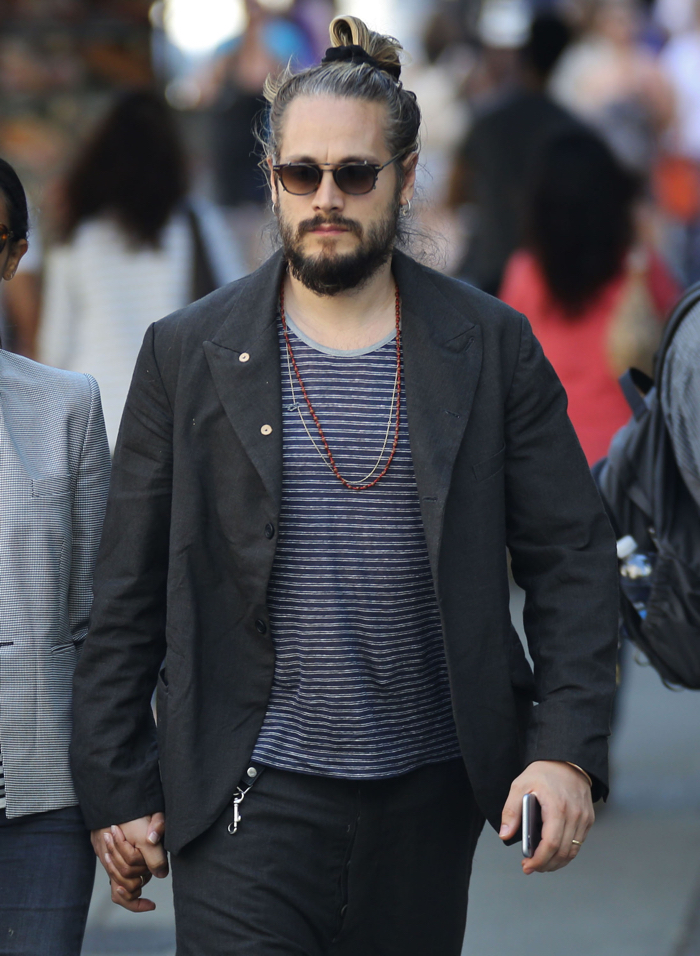 Photos courtesy of Fame/Flynet & WENN