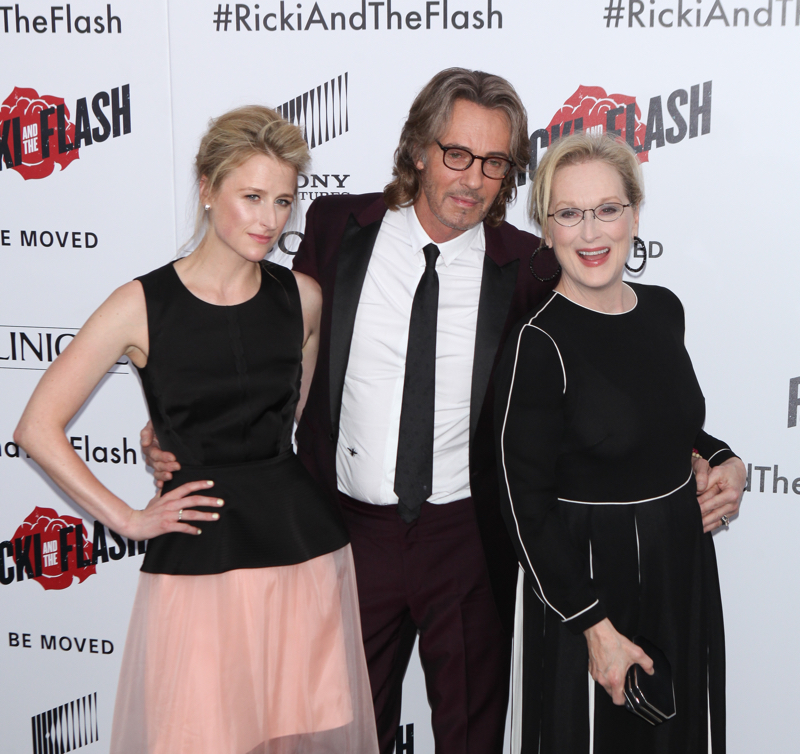 These are photos of Meryl Streep with real-life daughter Mamie Gummer and Rick Springfield at last month's premiere of Ricki and the Flash. That film didn't make much of an impact, sadly, although it also starred one of my favorites, Sebastian Stan. Meryl is currently promoting Suffragette, which also stars Carey Mulligan, and Meryl gave an interview to Time Out London about all sorts of stuff, including women's rights.
Earlier this year, Kaiser covered the story about Meryl Streep agreeing with Russell Crowe about how older actresses should stop complaining about the dearth of roles in Hollywood. The journalists mentioned how Meryl "literally" waved the question away, mostly because Meryl doesn't realize (as Kaiser said) that she dominates nearly all of the plum roles for women over 50. She's swimming in offers and doesn't understand — although I'm not sure how — that other actresses struggle to continue working after they lose the "romcom" glow. This new Time Out interview is also a little clueless:
Her life motto: "Do what you can."

Advice to her 18-year-old self: "Don't waste so much time thinking about how much you weigh. There is no more mind-numbing, boring, idiotic, self-destructive diversion from the fun of living."

The best advice she received: "From my husband who says: 'Start by starting.'"

What makes her angry: "Deliberate ignorance of global warming by the richest, best-educated people and institutions in the world, as if it will not profoundly impact on them, their privileged lives and their families."

Being ladylike is underrated: "I would say it is underrated. Grace, respect, reserve and empathetic listening are qualities sorely missing from the public discourse now."

Is she a feminist? "I am a humanist, I am for nice easy balance."

Her least favorite interview question: "'You often play very strong women… Why do you choose…? Blah blah blah.' No man is ever asked: 'You often play very strong men. Why?' It would be an absurd question."

How she defines a suffragette: "Courageous, relentless, righteous, and right."
[From Time Out London]
Sigh. I am as tired as the rest of you with discussing how actresses cope with "the feminism question" in interviews. There's a "block" with how many women view feminism, and they automatically think it's something bad because of blowhards like Rush Limbaugh. No one wants to be called a feminazi, you know? That's understandable, but it's ridiculous how some people still let Limbaugh dominate the thought process when it comes to women seeking equal rights as men. I do blame him for that word because he still uses it so often. Anyway, I wish actresses and pop stars would finally realize that feminism does not treat men negatively. Then we could stop dissecting every interview like the one Meryl just gave, and I could go back to making fun of Tom Cruise.
Note by Celebitchy: I'm a humanist and a feminist. Those concepts are not mutually exclusive.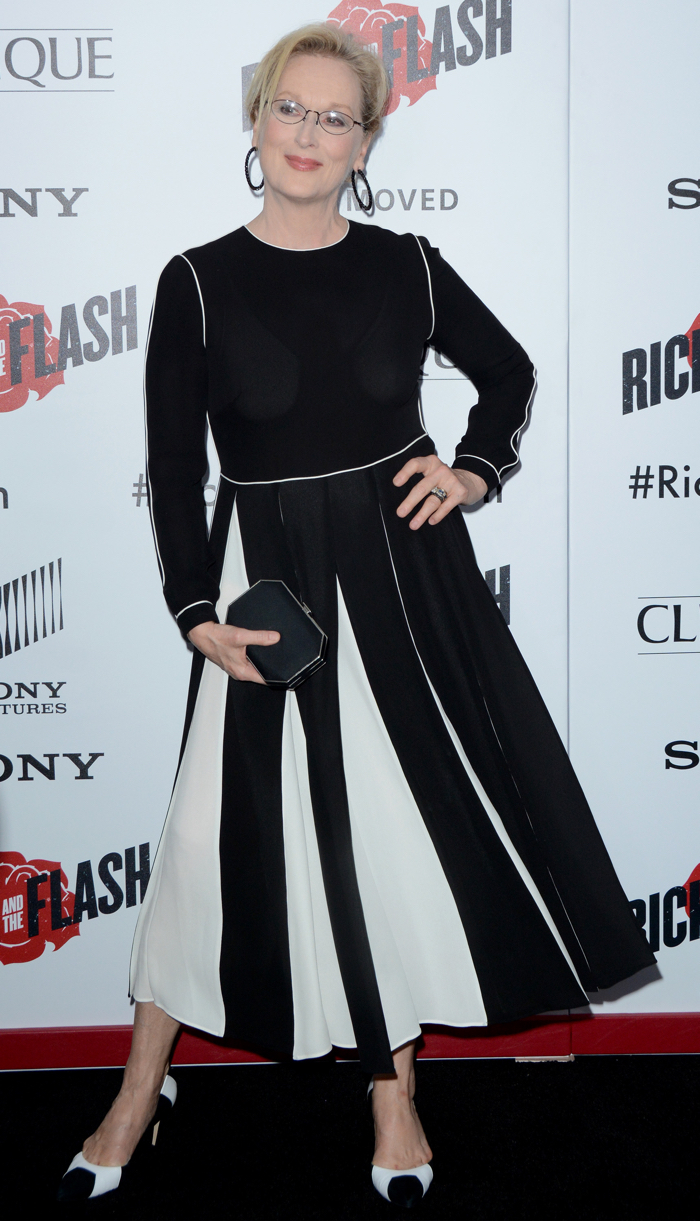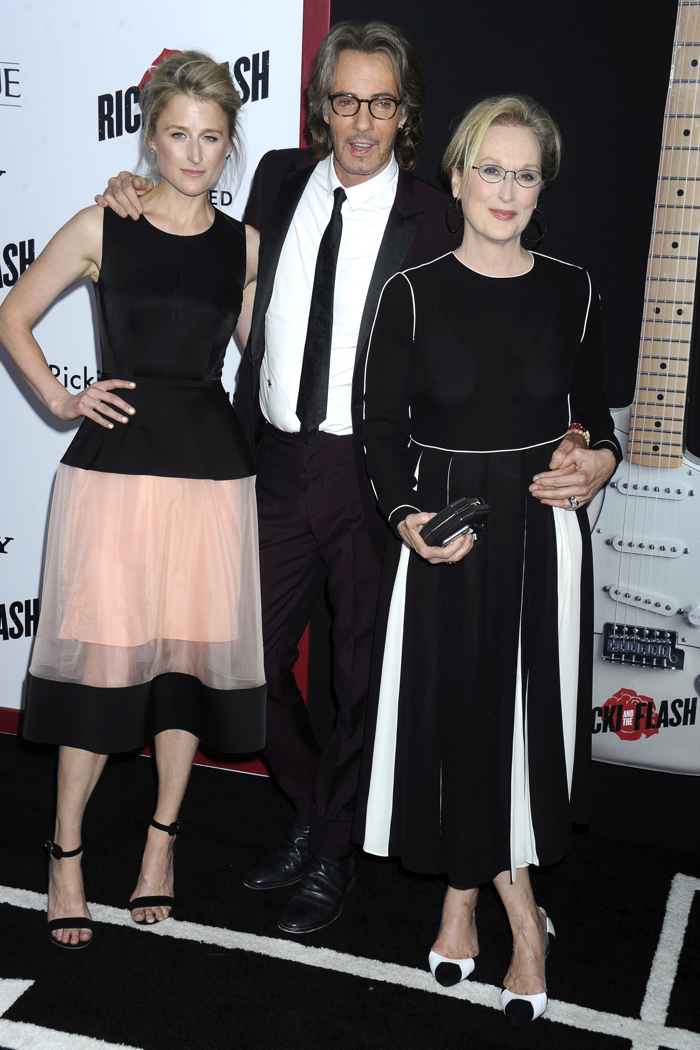 Photos courtesy of WENN