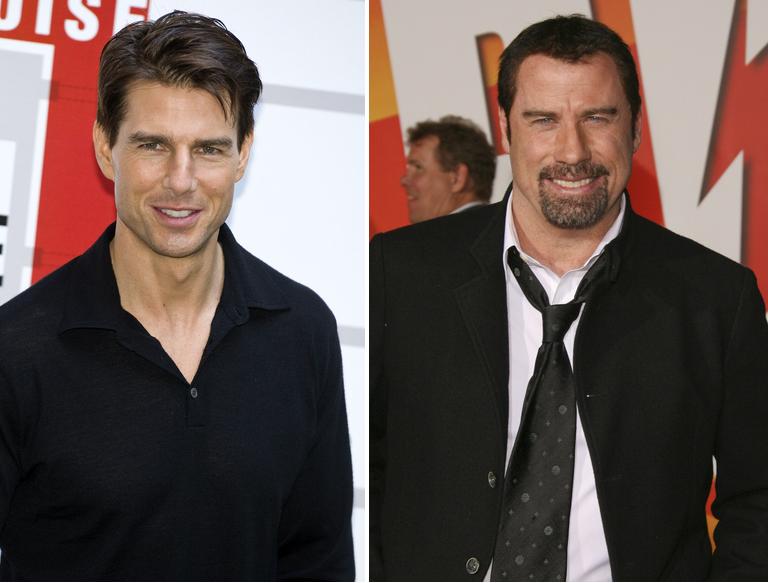 Tom Cruise is looking to team up with John Travolta to remake the classic 1960's western Butch Cassidy and the Sundance Kid. Tom would play the part of Sundance, originally Robert Redford's part, and John Travolta would take up Paul Newman's role as Butch. The movie has been one of Tom's favorites since he was a little boy and this would be a "labor of love" for him.
The surrogate father of Scientology plans to produce the remake through his United Artists Studio and is currently in talks with scriptwriters, a new report claims.

A source tells The Daily Mirror: "Butch and Sundance is a labor of love for Tom. He was eight years old when he saw the original and it made an impression that has stayed with him all his life. He can't wait to get to work."

Tom hopes to revive the role of Sundance–played by Robert Redford in the original film–while 55-year-old John is expected to play Cassidy.

The 46-year-old star even got the blessing of Paul Newman – who originally played the role of Cassidy in the film about a pair of lovable bank robbers–before he died of lung cancer last September, tattles tell the tab.

"It has been a pet project of his that has been on the back-burner for years. But now he's ready to go, and will most likely happily eschew the enormous salary that he normally commands."
[From Pop Crunch]
No, Tom Cruise. Just no.
Butch Cassidy and the Sundance Kid is one of my favorite movies of all time, but I don't pay it respect by trying to film a remake; I have a poster of it on my wall and I own the DVD.
If this report is true, you can bet there are going to be some interesting stories from on set. With the two stars being devout Scientologists, you just know there are going to be some strange demands and goings-on. They'll set up a makeshift church in the studio lot, or require everyone on set to get an E-meter reading.
Tom needs to rethink his career, and the first step would probably be to stop fancying himself as an action star, and find some roles where he plays the bad guy. He did it in Collateral with Jamie Foxx, and was pretty believable. What do you guys think – should Tom take more villain roles?