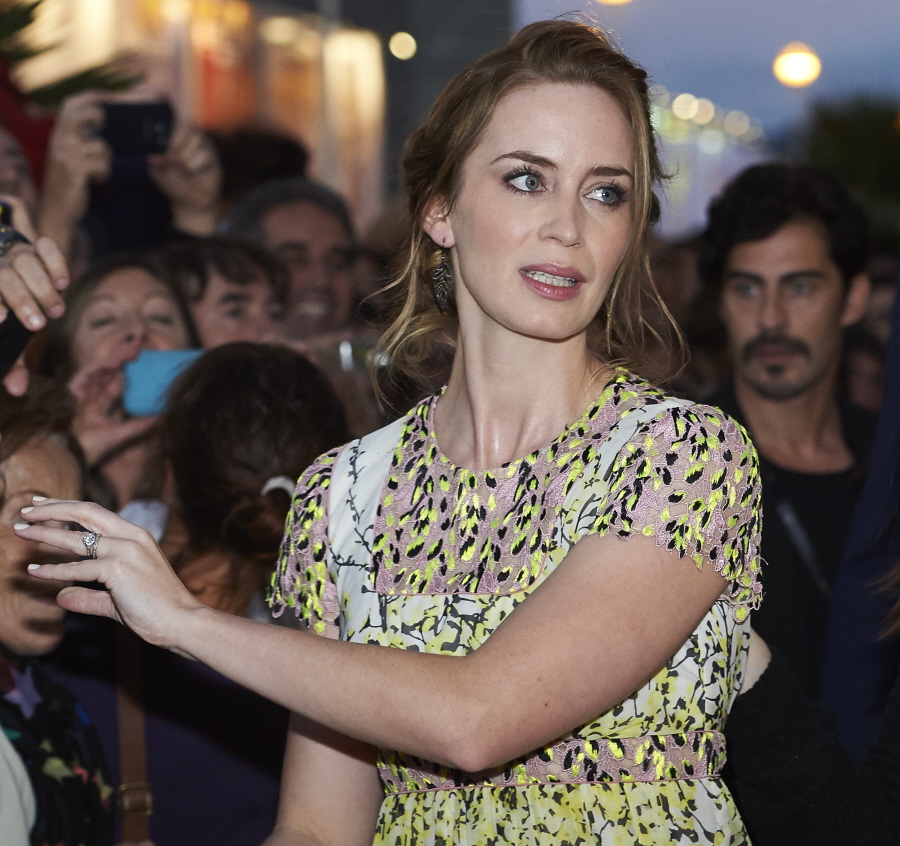 I know that some of you are going to start yelling at me or at Emily Blunt, so let me just say: this is not a NEW interview. Like, Emily Blunt isn't giving new quotes on her citizenship drama every single day. Yesterday, I covered one small part of Emily's interview with the Sunday Times' Style Magazine, which is a subscription-access-only outlet. Since I'm cheap, I'm not paying for access. Which is fine, except it takes a few days for other, fancier sites to pony up for access and publish the quotes. Which is what's happening now. Here are some additional quotes from the same "I became a US citizen for tax purposes" interview, including yet another f—king quote about how she felt "sad" when she was sworn in as an American. Damn it, Blunt.
Her dual citizenship: "It's mainly for tax reasons. I didn't want to renounce my Queen."

Her swearing-in ceremony: "But I felt quite sad, actually. Having to be sworn into a country that wasn't mine. I know at the core of it I haven't given up anything, but it was sort of bittersweet… it was odd."

Aging in Hollywood: "I'll be up for playing a mum soon. It's all right. Everyone gets older. I'm ready. I've got another eight years of hopefully being relatively attractive before I have to be a witch."

Her daily routine: "There was a music class involved. Not for me, for my daughter," she said. After a "lunchtime battle" over vegetables, Blunt said, "then it was time to finally have a shower at about 12 o'clock."

Being friends with the Clooneys & Anistons: "Oh well, we only hang out with the 'big' people."

She hates eating healthy: "I think that's your choice. Obviously, if I'm doing a part where I need to be in really good shape, I can't eat like this. But I'm about to play an alcoholic, so we're good. And I'm specific about when I choose to be healthy and when I'm not, because it's so dull to be healthy all the time. Do you know Elizabeth Taylor said on her deathbed, 'I wish I'd eaten more.' Don't you think a lot of people would feel that? Certainly a lot of actresses?"

Whether she enjoyed being in shape for Sicario: "I do but I don't feel very feminine. I don't enjoy being ripped like that."
The new quote about her swearing in ceremony is a lot like her original statements that started this whole kerfuffle in the first place. To be fair, it's perfectly possible that this interview was conducted a month ago, before Emily got so much backlash about her comments. Which doesn't really change anything – this is obviously how she really feels about her American citizenship. That it's "sad" and "bittersweet" and that she only did for tax purposes. It still bothers me that she lives in that bubble of privilege and it's like she never even considered, "Oh, this came so easily to me, what's really sad is the fact that there are millions of undocumented immigrants who would love the chance to become citizens."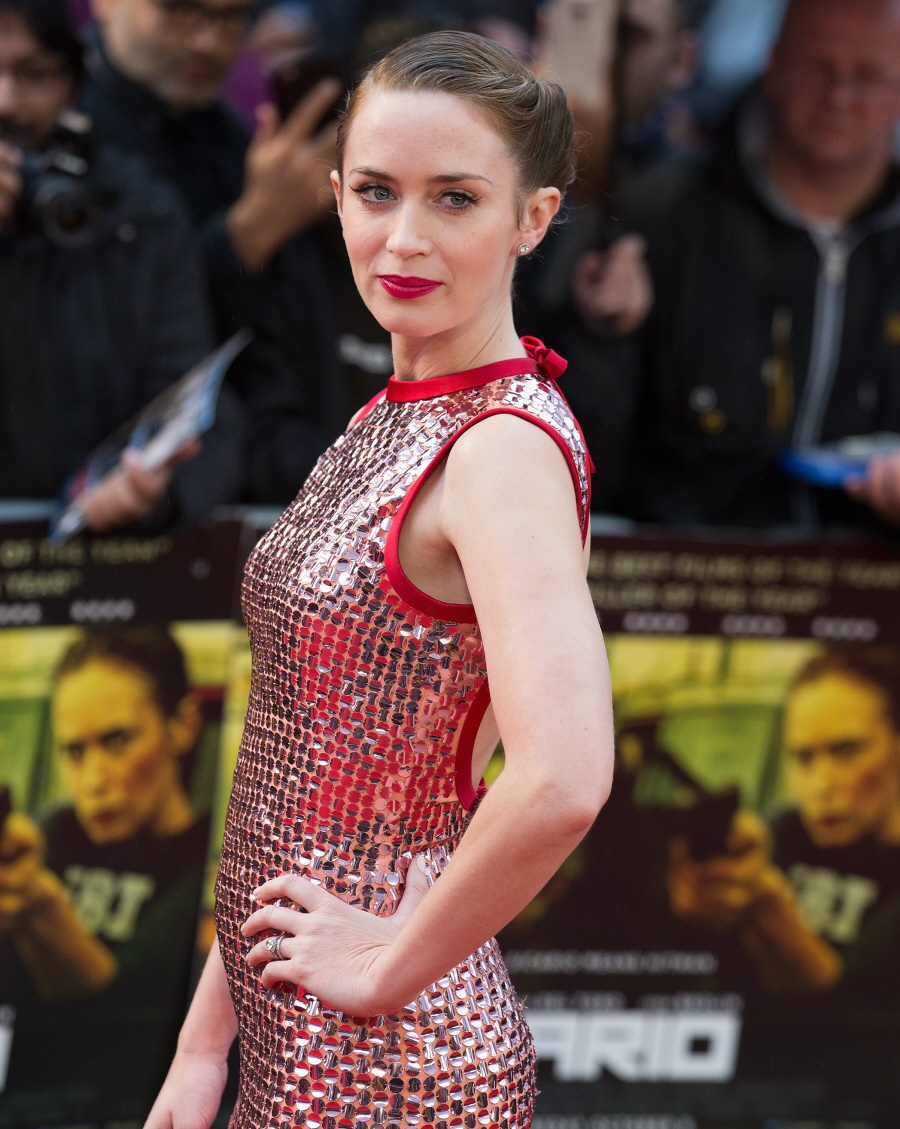 Photos courtesy of WENN.