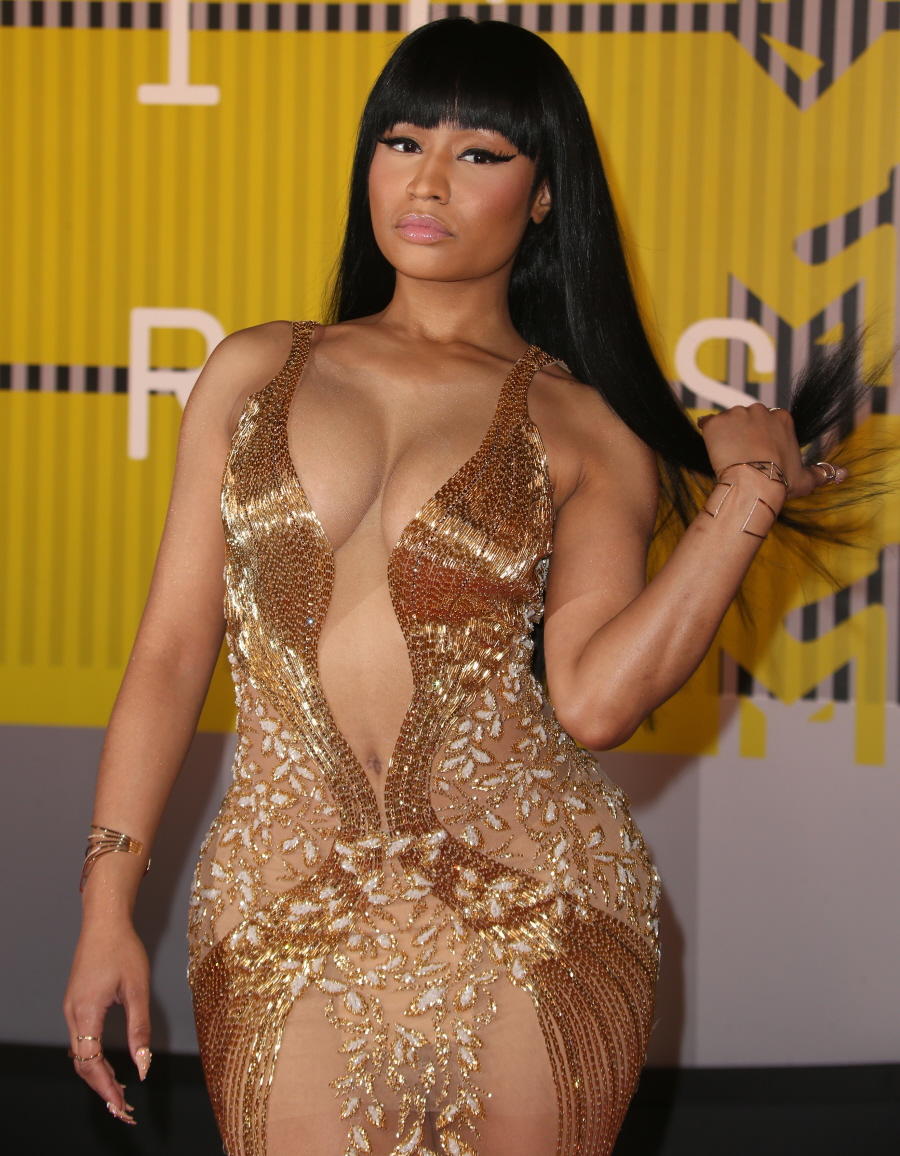 The New York Times has a rather epic new profile of Nicki Minaj. You may want to carve out the appropriate amount of time to really sit and enjoy every word, even though the NYT spent too much time recapping the endless drama between Minaj, Taylor Swift and Miley Cyrus. You can read the full piece here – Minaj talks directly about what bothered her about Miley's words, and about "WHAT'S GOOD?" Towards the end of the piece, Minaj is asked about some of the boy-beefs and drama around her and whether she "thrives" on that kind of drama and her reaction is… AMAZING.
Here's what Nicki has to say to Miley: ''The fact that you feel upset about me speaking on something that affects black women makes me feel like you have some big balls. You're in videos with black men, and you're bringing out black women on your stages, but you don't want to know how black women feel about something that's so important? Come on, you can't want the good without the bad. If you want to enjoy our culture and our lifestyle, bond with us, dance with us, have fun with us, twerk with us, rap with us, then you should also want to know what affects us, what is bothering us, what we feel is unfair to us. You shouldn't not want to know that.''

She's standing up for thick girls: ''Back in the day, in hip-hop, the thick girl was glorified. Now the rappers are dating skinny white women. So it's almost like, 'Wait a minute, who's going to tell the thick black girls that they're sexy and fly, too?' ''

Whether she tried to do the Lady Gaga thing back in the day: ''I don't even want to discuss that. That's so old to me.''

When asked about Drake, Meek Mill, Lil' Wayne & all the boy beefs: "They're men, grown-ass men. It's between them. I hate it. It doesn't make me feel good. You don't ever want to choose sides between people you love. It's ridiculous. I just want it to be over.''

When asked if she thrives on that kind of boy-beef drama: "That's disrespectful. Why would a grown-ass woman thrive off drama? What do the four men you just named have to do with me thriving off drama? Why would you even say that? That's so peculiar. Four grown-ass men are having issues between themselves, and you're asking me do I thrive off drama? That's the typical thing that women do. What did you putting me down right there do for you? Women blame women for things that have nothing to do with them. I really want to know why — as a matter of fact, I don't. Can we move on, do you have anything else to ask? To put down a woman for something that men do, as if they're children and I'm responsible, has nothing to do with you asking stupid questions, because you know that's not just a stupid question. That's a premeditated thing you just did.'' She called me ''rude'' and ''a troublemaker,'' said ''Do not speak to me like I'm stupid or beneath you in any way'' and, at last, declared, ''I don't care to speak to you anymore.''
That last part is crazy-amazing, right? To be fair, the question was really stupid. And the fact that Minaj was able to instantly break it down and say that the reporter was insinuating that Minaj was somehow to blame, like she was encouraging the drama or something… Minaj is really clever. I'm totally serious. As for the Miley stuff… well, I'm glad Bedhead usually covers Miley because I think she's an utter a—hole and that's partly because of the reasons Minaj laid out.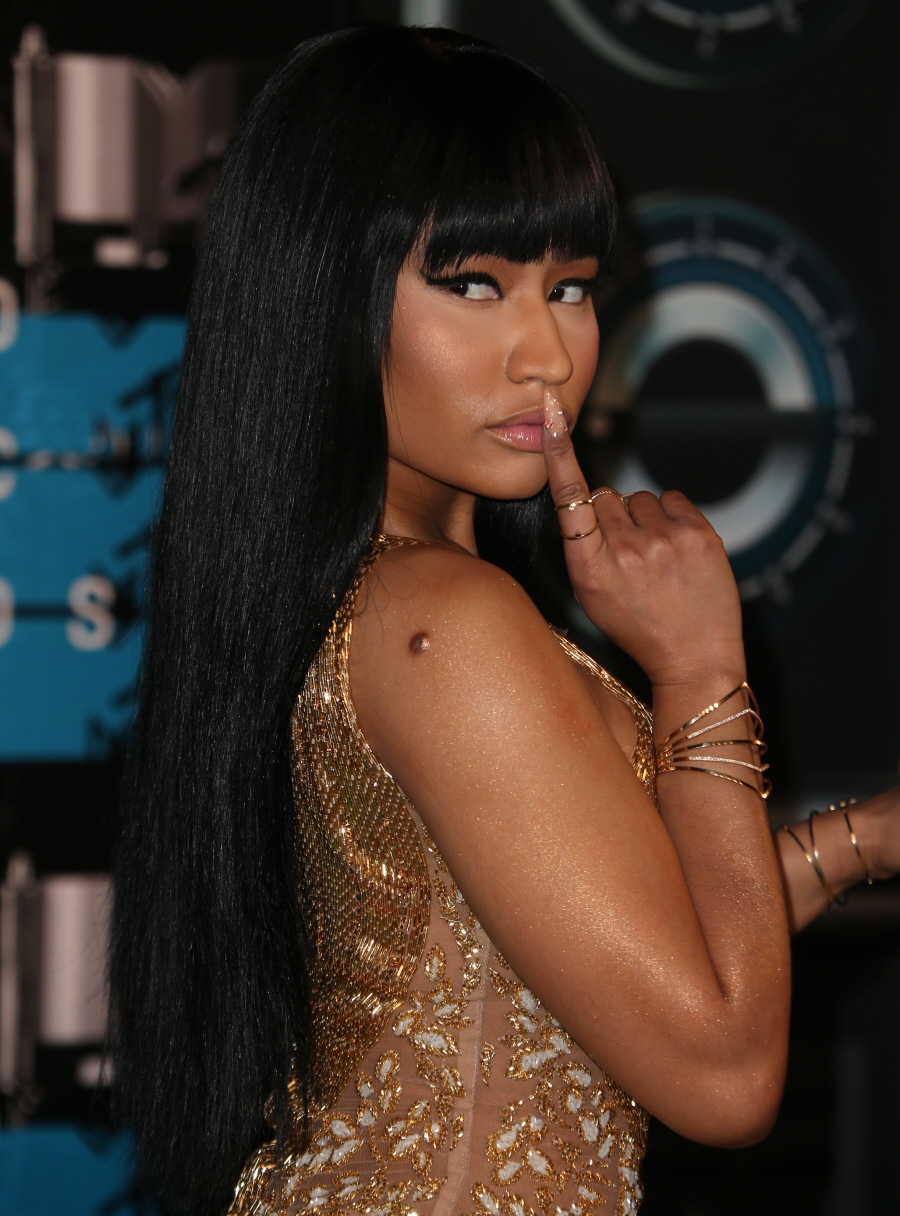 Photos courtesy of WENN.