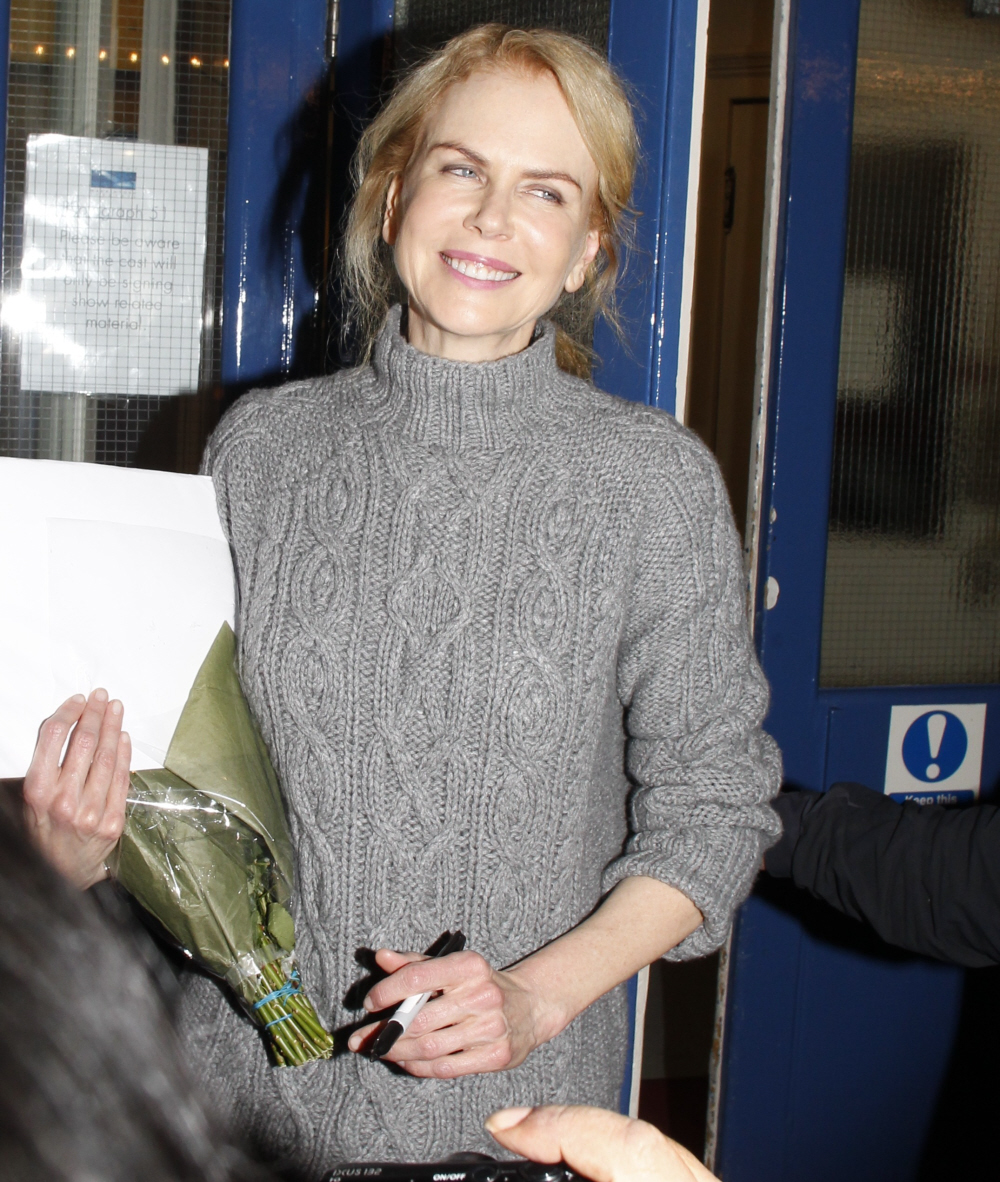 Here are some photos of Nicole Kidman arriving at and leaving the Noel Coward Theater in London in the past week. She's been starring in the play Photograph 51 since early/mid-September. Kidman loves being in London and she starred in a handful of plays on the London stage. What's weird is that even though Kidman was working in London (and has been for a month), she seems to have zero contact with her daughter Isabella Cruise. Despite tabloid reporting to the contrary, Kidman was not invited and did not even know about Isabella Cruise's wedding. Isabella got married on September 18, and while it's still up in the air about Tom Cruise's presence (?) at the wedding, the wedding was totally a Scientology-heavy affair and Tom paid for the whole shin-dig at the Dorchester Hotel. You can see some photos of the wedding here at the Daily Mail – the DM claims that Isabella "banned" Nicole. So Nicole had to get her publicist to release some info to People Mag.
Although Nicole Kidman was not present when her daughter Isabella Cruise married British I.T. consultant Max Parker on Sept. 18, she is thrilled Bella has found true love.

"She is very happy for Bella," a source close to Kidman, 48, tells PEOPLE.

The actress did not know about the wedding beforehand – reports that she helped plan it are inaccurate, the source says – but only wants what's best for Bella.

"She, like all mothers, wants her child to be happy, and it surely seems Bella is very happy," says the source.

The newlyweds, who married at London's Dorchester Hotel after dating for less than a year, wanted a low-key and intimate celebration. Bella's father, Tom Cruise, and older brother, Connor, were also absent from the festivities, although Cruise, 53, footed the bill.
I do feel sorry for Nicole. We could say "well, she could have done more to maintain contact with Connor and Isabella," but the truth of the matter is that Nicole was pretty lucky to get herself out of that situation unscathed. In fact, I think leaving Connor and Isabella with Tom was one of the big reasons why Nicole was able to get out. I also think that Nicole believes that if she doesn't come out, guns blazing against CoS, that maybe one day her kids will realize that she stayed silent as a way to protect them, so they would come back to her at some point. Anyway… God, I can't even imagine not inviting parents/family to a wedding. Then again, I can't imagine getting married at that age either.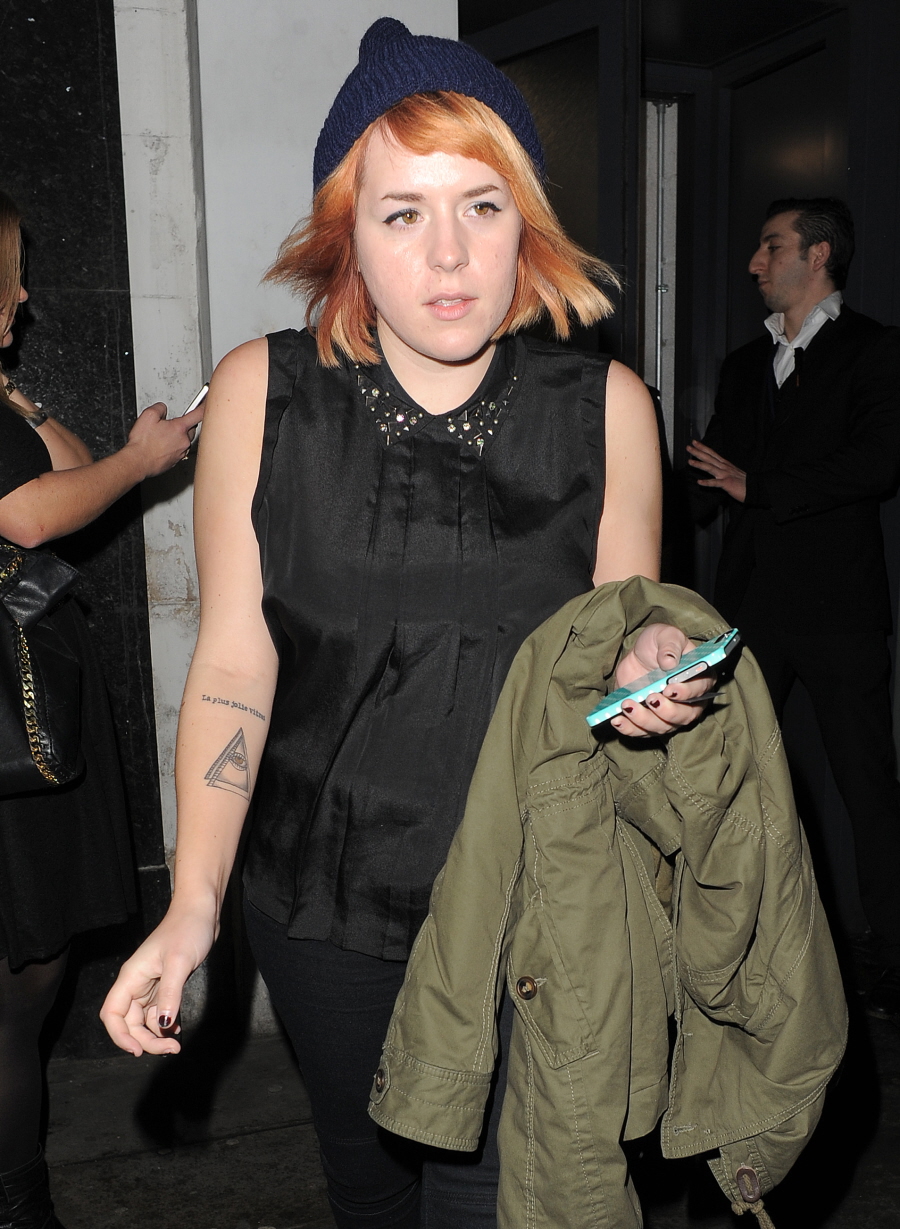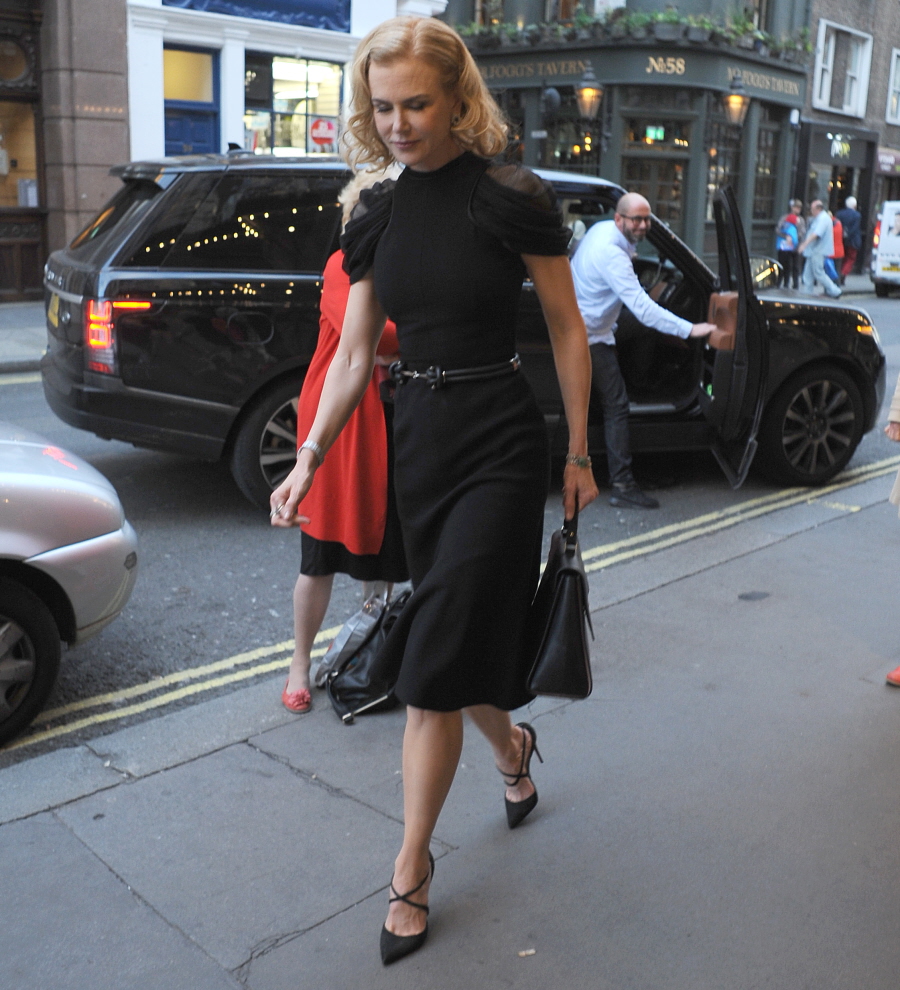 Photos courtesy of WENN.