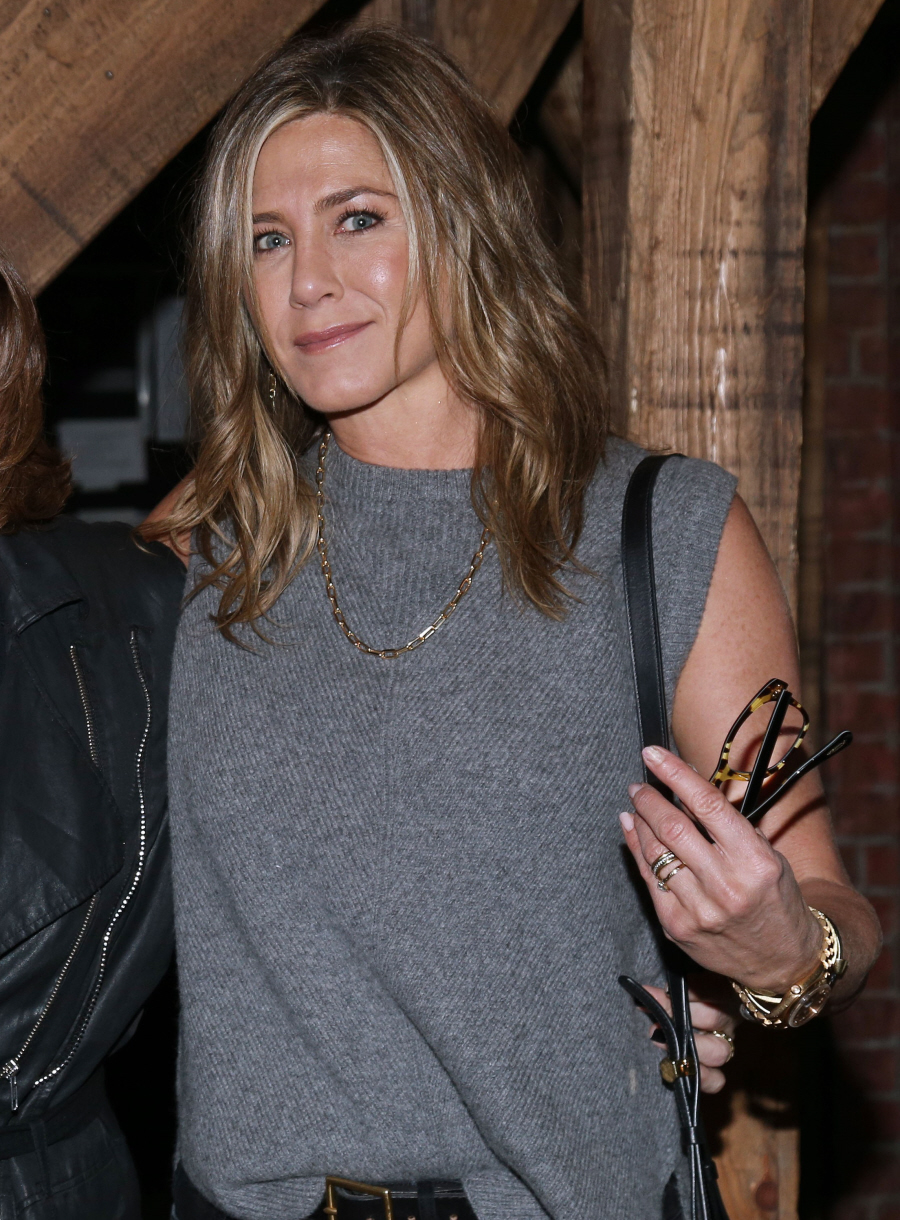 Jennifer Aniston was in NYC late last week for some reason. She got pap'd here and there on the street, and these photos are from backstage at Lin-Manuel Miranda's smash success Broadway musical, Hamilton. Every single person you can think of has made the pilgrimage to NYC to see Hamilton, it's sort of amazing. Anyway, Jennifer looks cute in these pics – this is her low-key style, you can tell because she didn't flat-iron her hair.
Meanwhile, Aniston just scheduled some very interesting roles for herself in the past week. It's interesting to me that the confirmations came out all at once. She's confirmed for The Yellow Birds, a film we first heard about when Benedict Cumberbatch was attached to it. Cumberbatch dropped out a few weeks ago officially, and now the three lead (male) characters will be played by Tye Sheridan, Jack Huston and Alden Ehrenreich, with Aniston playing Ehrenreich's mom. The film is an Iraq War-drama, so it's interesting to see Aniston not only take a supporting role, but a role in a straight-up drama.
The second project Aniston lined up within a week's time is the film adaptation of What Alice Forgot. Old-school readers of this site might remember that we discussed What Alice Forgot for our Celebitchy Book Club – all of us enjoyed Liane Moriarty's novel (I had an issue with the ending) and it was a light, enjoyable read. I really, REALLY do not see Aniston in the lead role as Alice though. The Alice character has to be able – if they're doing the flashbacks appropriately – to play a loved up 29-year-old and a hardened and grieving 39 year old. The Alice character is a meaty role for an actress and I just don't see how Aniston would be able to pull it off. Now, Anne Hathaway? I could totally see that.
Oh, and I finally got around to reading The Girl on the Train this weekend. Even though I figured out the central mystery about a third of the way through the book, it was still enjoyable. Now, I could TOTALLY see Aniston as Rachel, the lead character who is a messy drunk, but Rachel will be played by Emily Blunt in the film adaptation.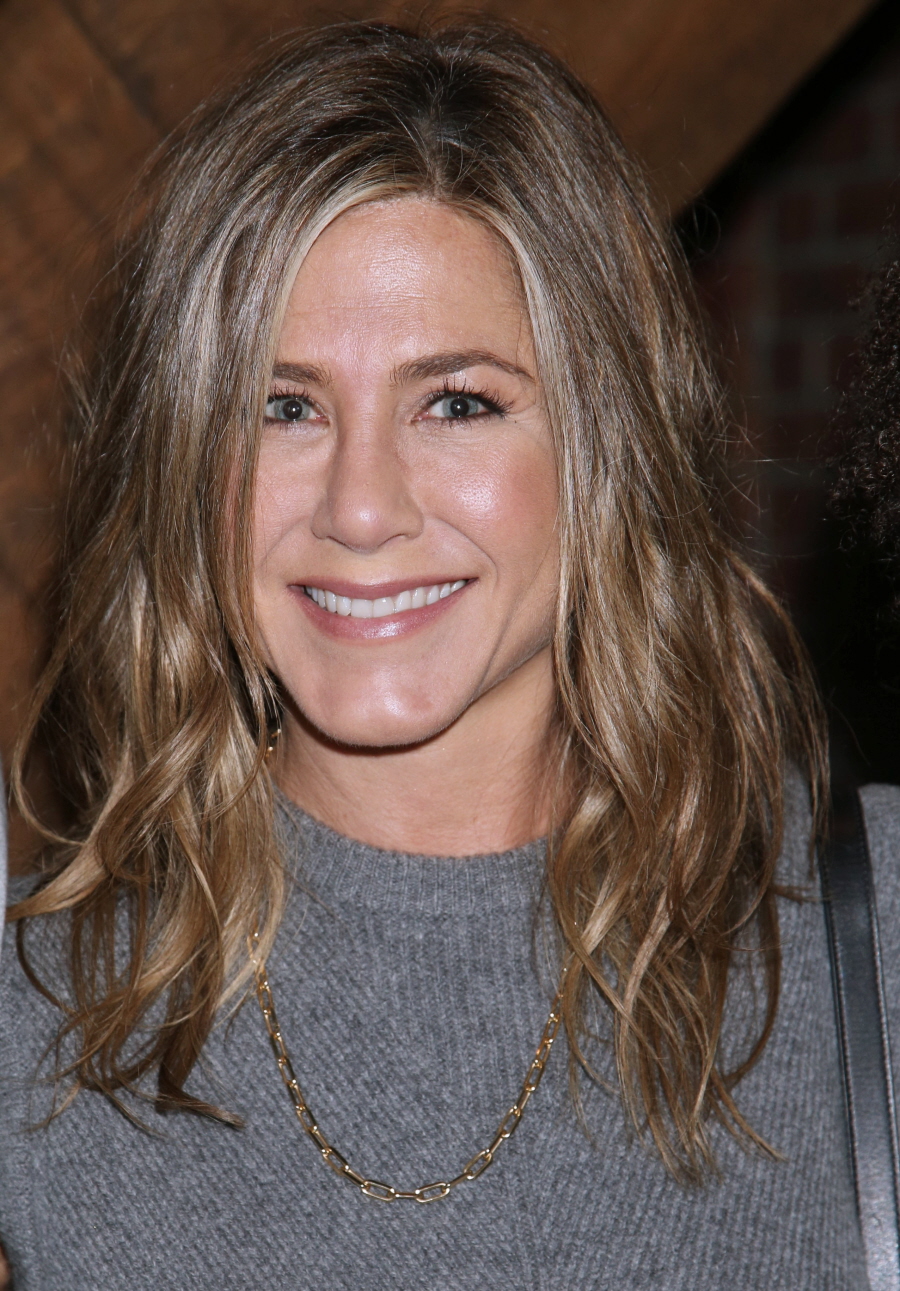 Photos courtesy of WENN.