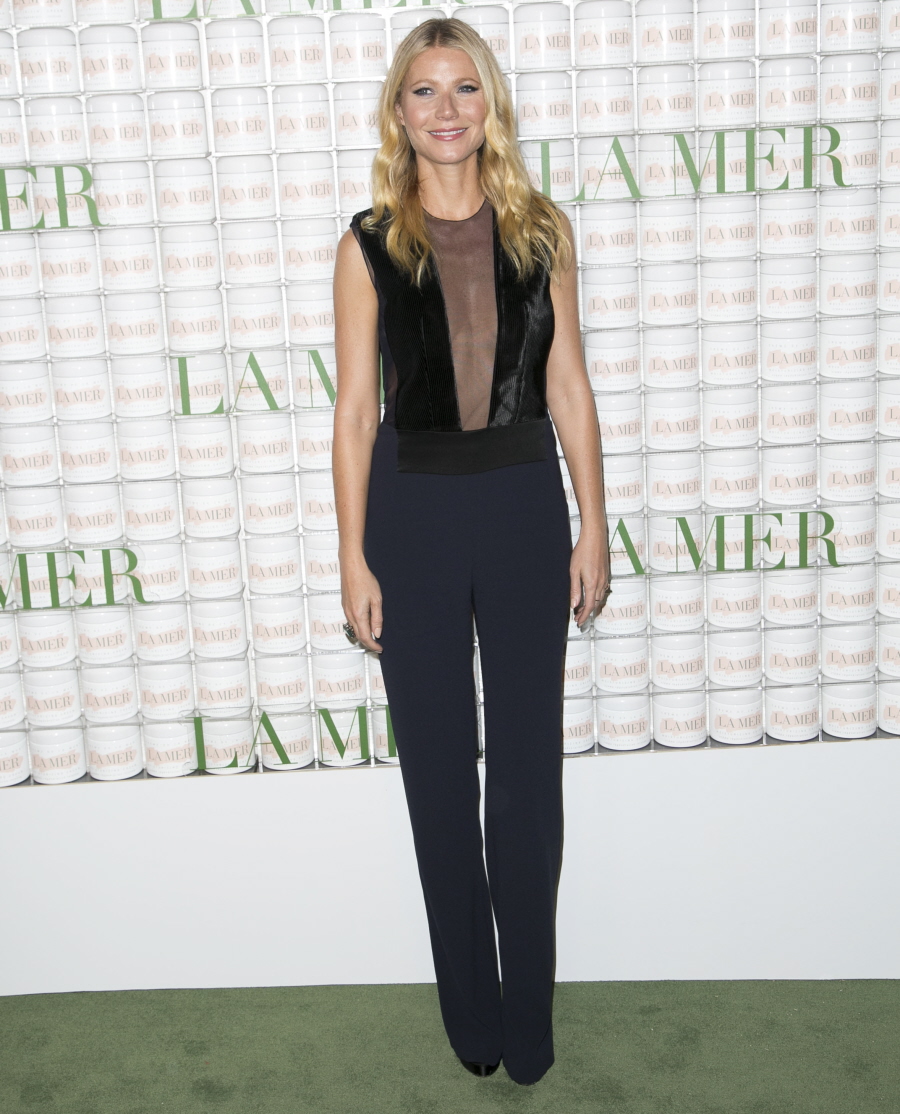 Here are some photos from last night's La Mer 'Celebration of an Icon' event in LA. La Mer is the super-expensive face cream that many rich ladies swear by. Personally, I'm happy with my Olay products, but if I had money to burn, I probably would try La Mer just to see what all the fuss was about.
Gwyneth Paltrow wore this shockingly cheap-looking Galvan jumpsuit/ensemble to the event. Is this a navy trouser-and-black-top combination? I think navy and black is a really difficult color combo to do correctly and this Galvan doesn't really cut the mustard. As for her face… I mentioned the other day that Gwyneth looks better/different lately. Is this Botox? We're supposed to believe it's La Mer, but is it something else? Her face does seem fuller and her skin looks great. Also: she didn't flat-iron her hair!!! IT'S A GOOP MIRACLE.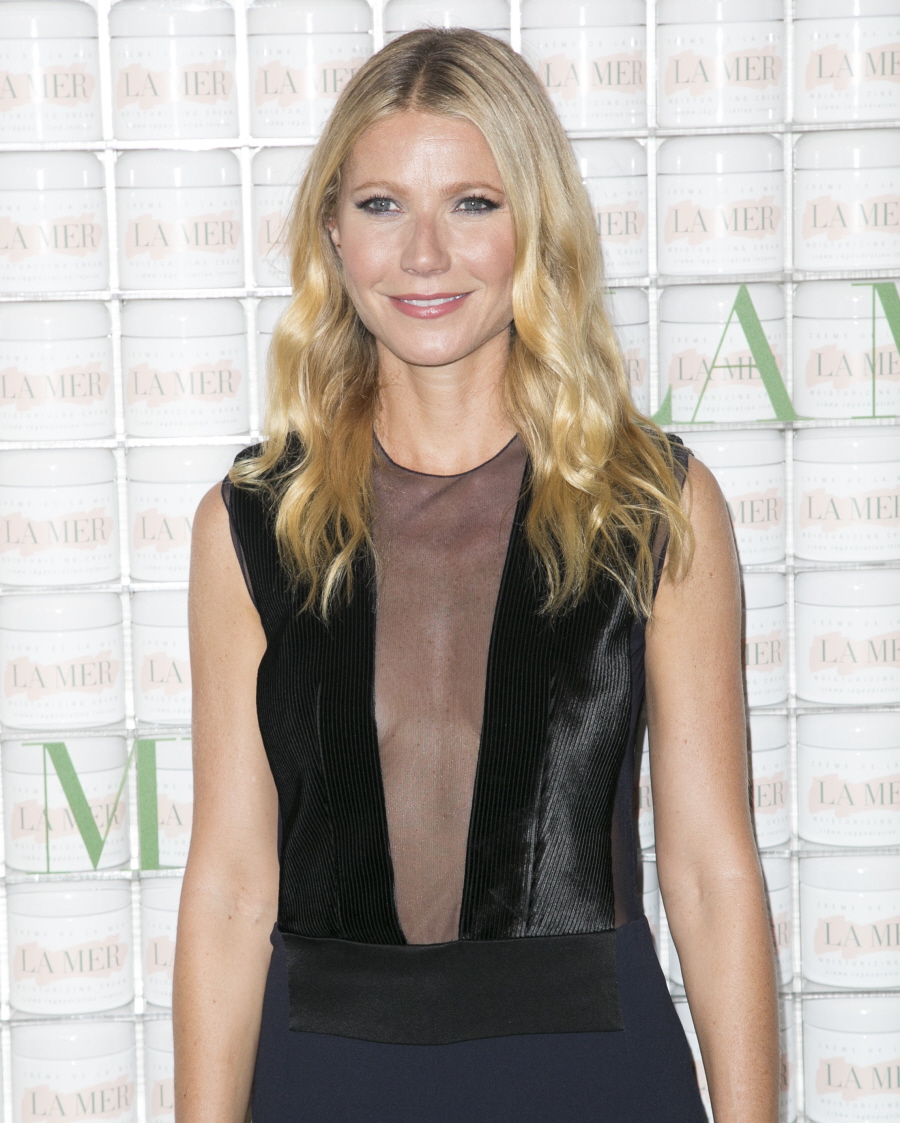 Also at this event? Kelly Rohrbach. I have to say… I get why Leo is into her. She's got that "look" that he likes. She's pretty in a girl-next-door way, she's got the body type he loves (long, lean with big boobs) and she doesn't give off a high-maintenance vibe. I get it. And in case you don't get it, Esquire did a listicle of why Kelly is The One (until he dumps her).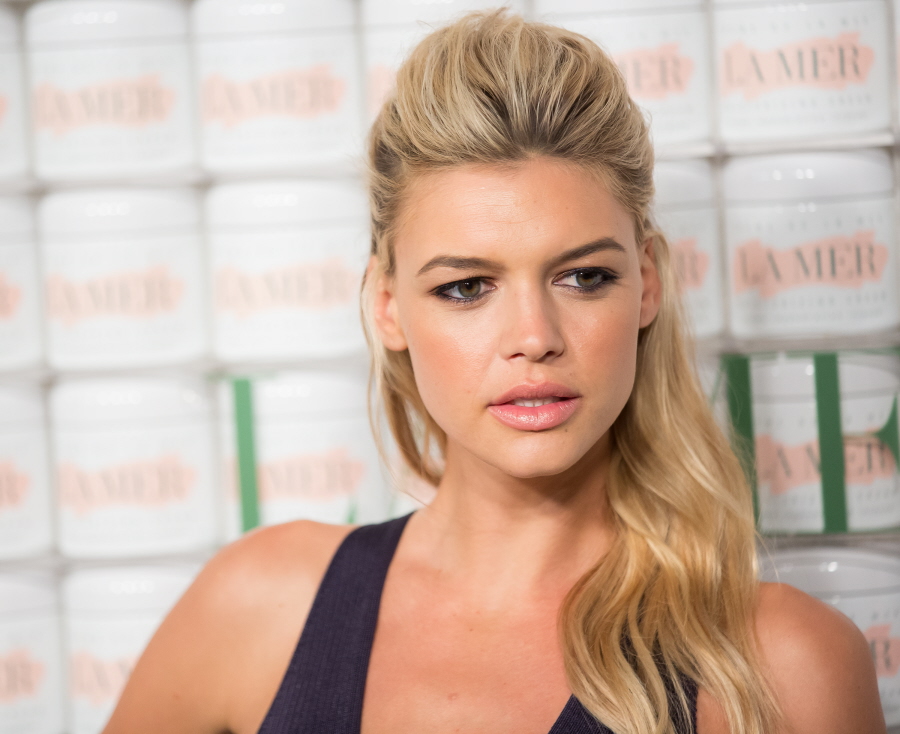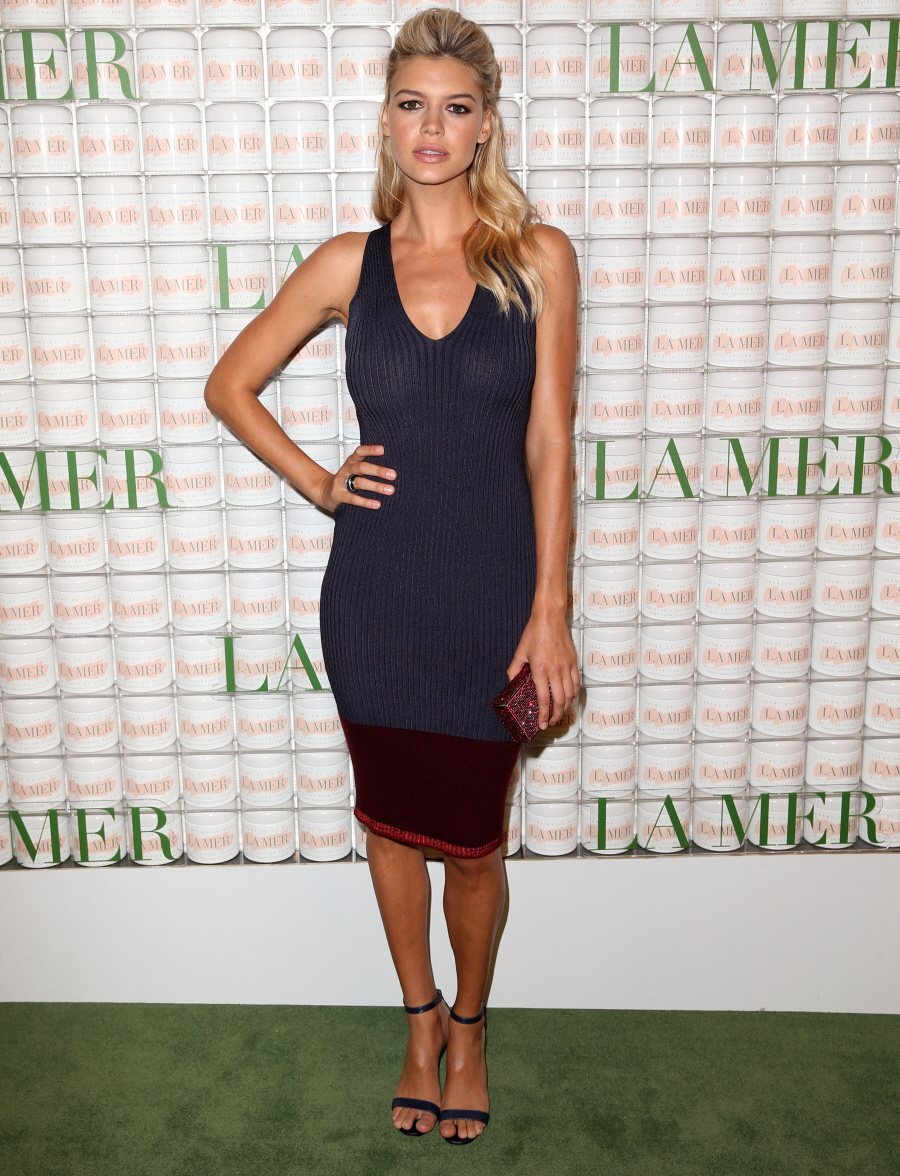 Here's Kate Hudson in Yanina Spring 2015 Couture. Why does she look so tired? Was she up all night banging Nick Jonas?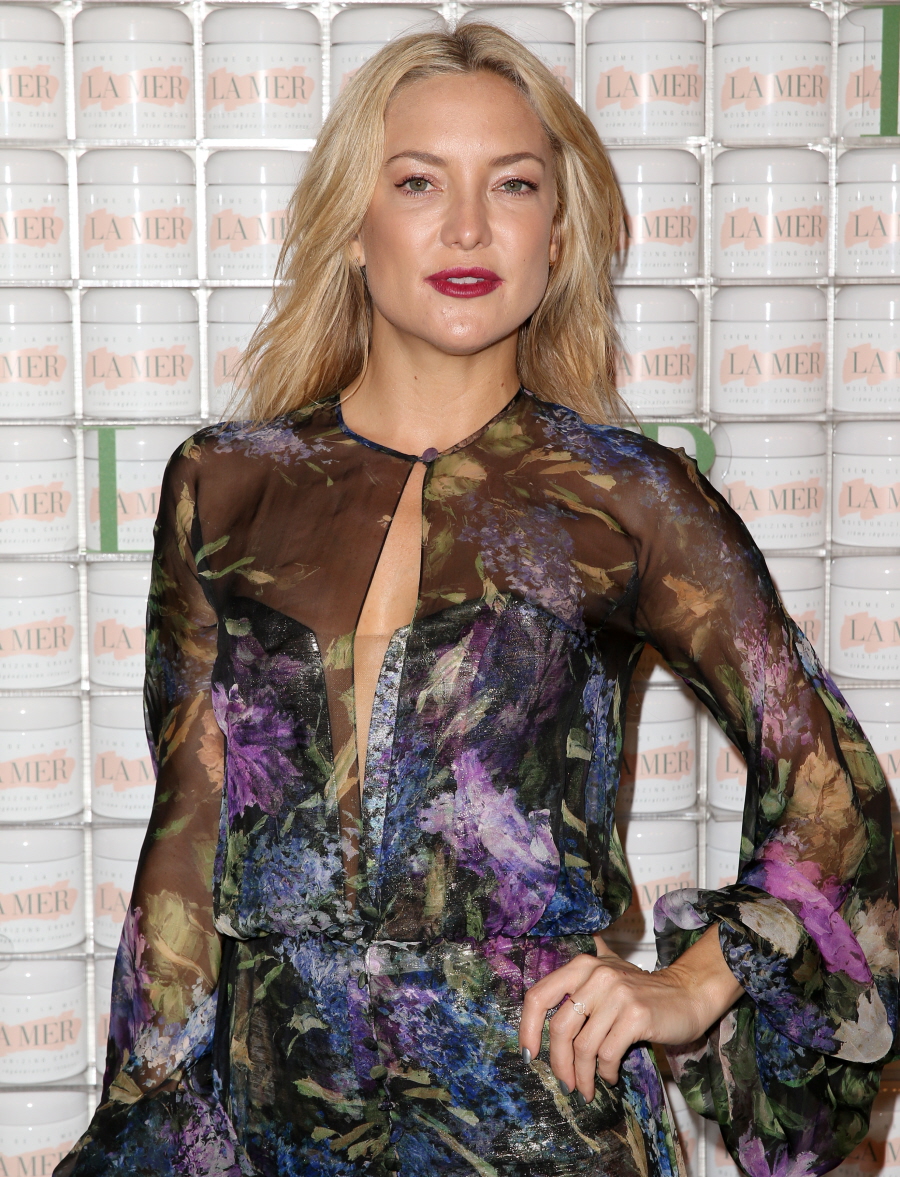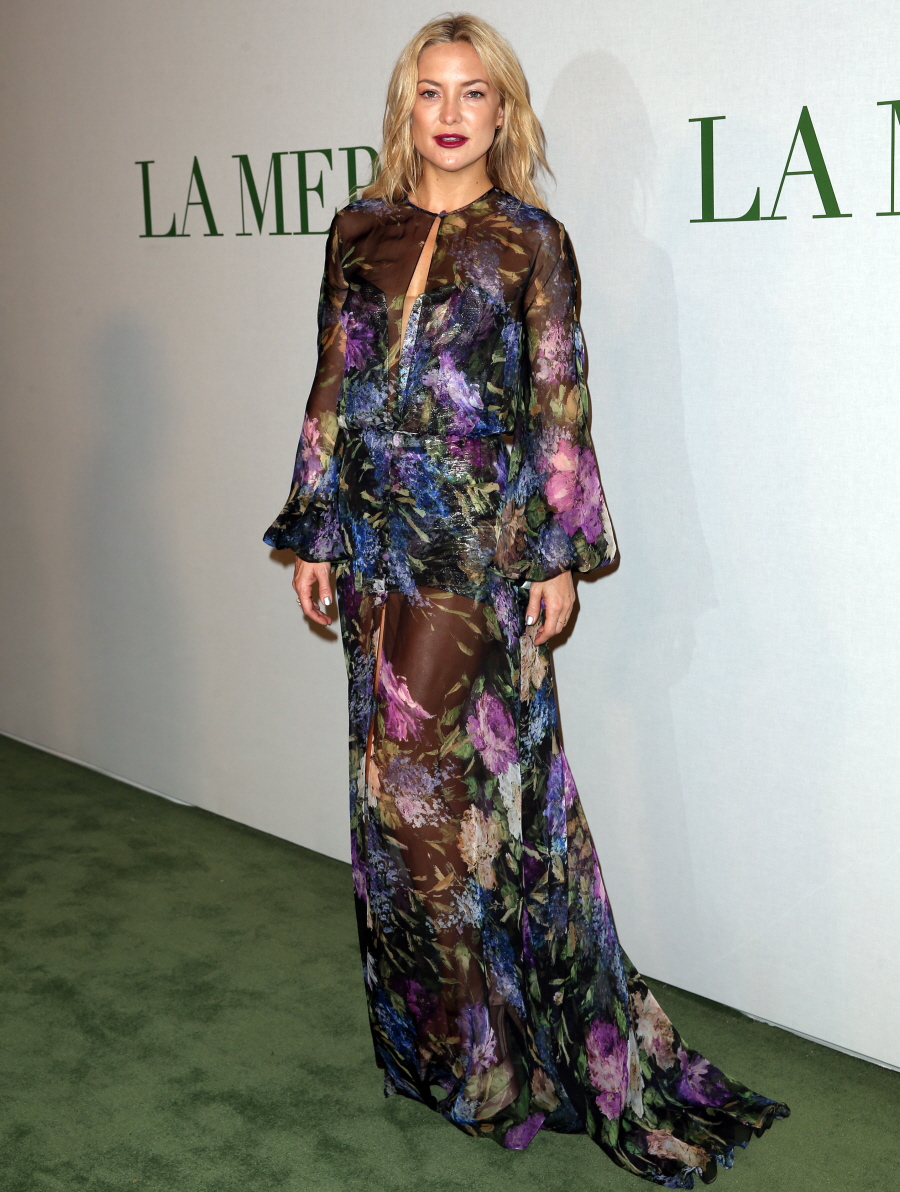 Nicole Richie looked like she was wearing a dog collar and that upsets me.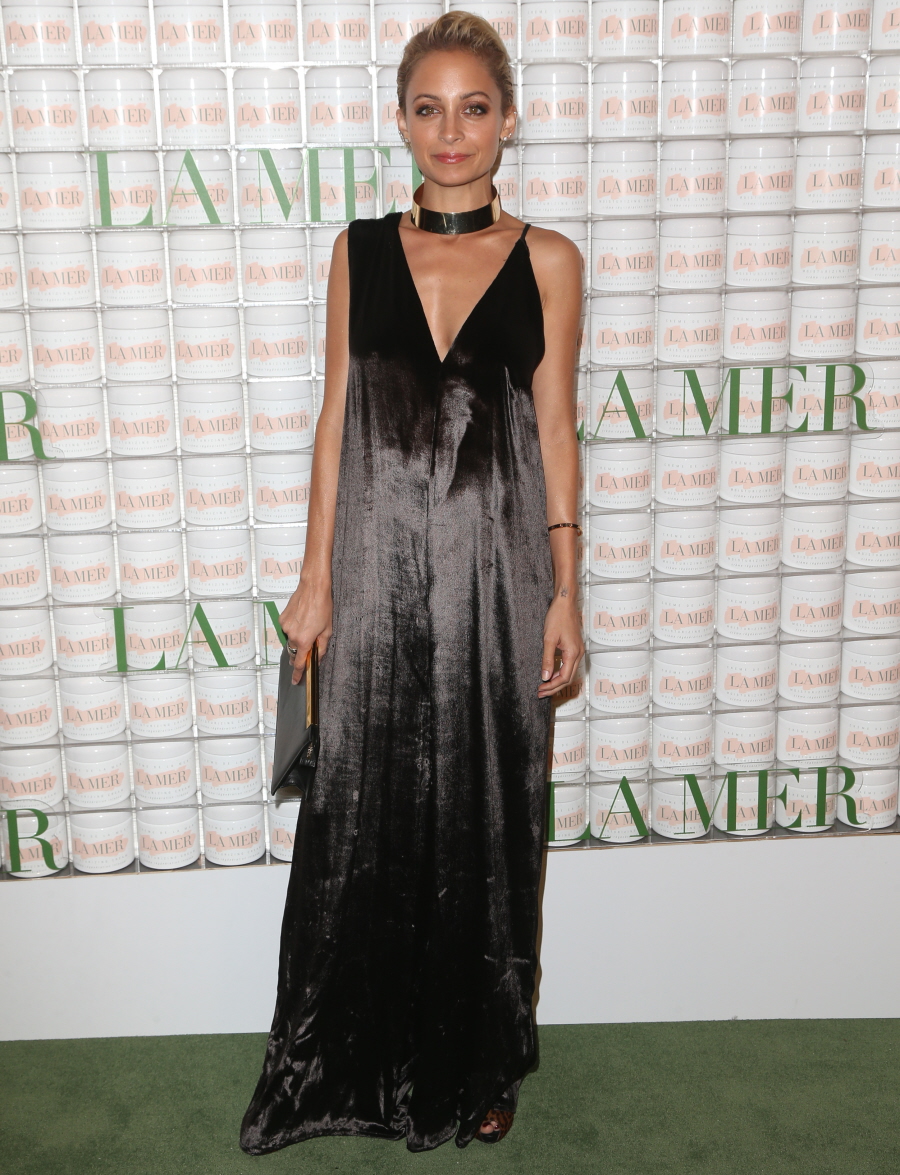 Photos courtesy of WENN.