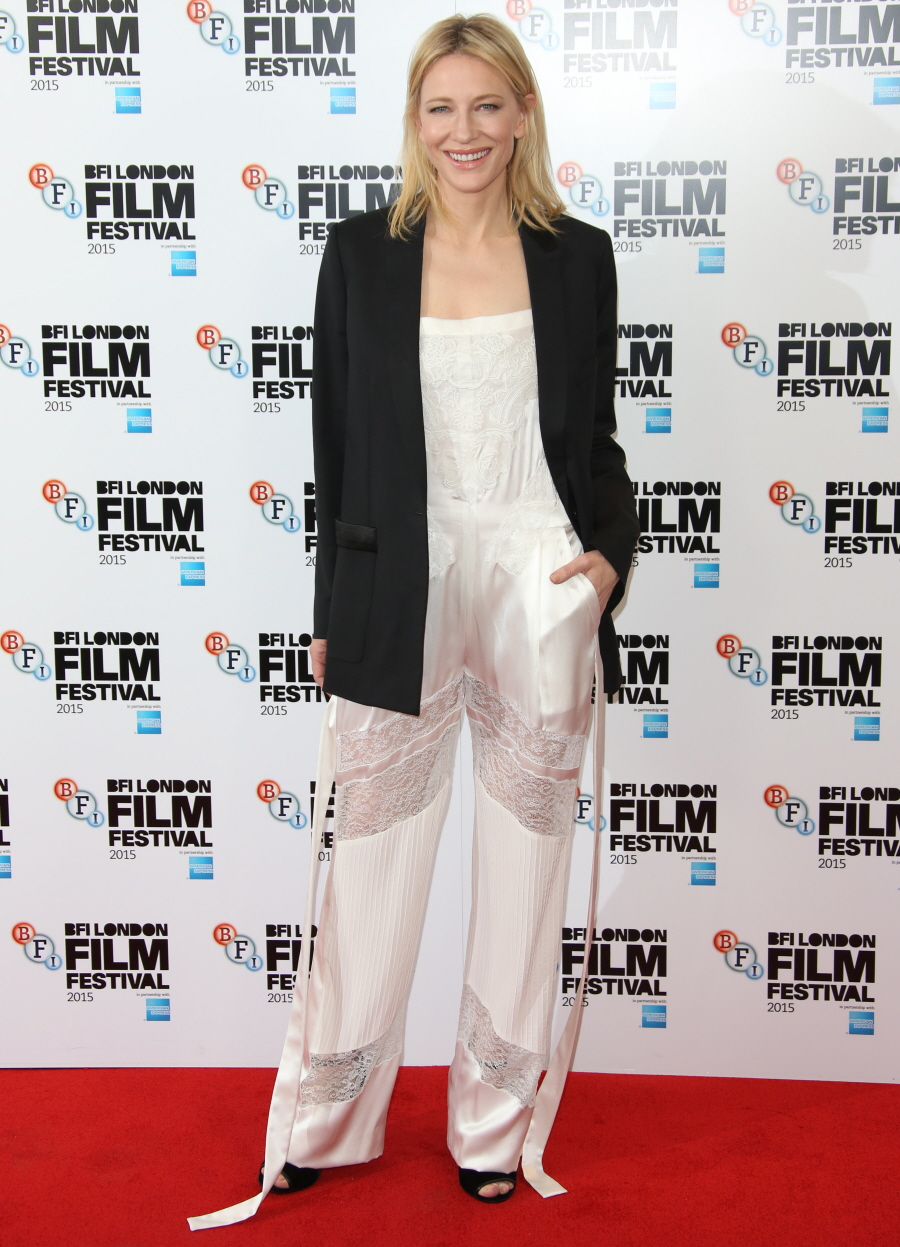 Cate Blanchett is one of us. Meaning that Cate is kind of tired of the earnest and well-meaning discussions about wage inequality, the dearth of quality roles for women in Hollywood and whether she actually needed to have romantic relationships with women to play a lesbian in Carol. Cate is finishing up her whirlwind two weeks of nonstop promotion and she's exhausted from the same old conversations. Cate was asked about wage inequality by the Wall Street Journal and her reaction was basically, "Enough already, pay women the same as men, full stop." Then she chatted with Yahoo UK and you could really tell that she's done with answering these questions.
On wage inequality: "It's boring, it's boring, boring, boring. Let's just get on with it, it's not just the film industry, it's across all industries. I mean, equal pay for equal work."

On complicated heroines on film: "Every time there's interesting, complex roles played by actresses on screen, someone says, 'do you think this is a breakthrough?' and 'does this mean there's going to be more of the same?' We seem to find ourselves in the same conversation and that's somehow remarkable. I think there's a swath of great roles for women and certainly, there's some wonderful female performers. It's just time to get on with it really."

The language around same-sex relationships: "I think even if this film had been made five or 10 years ago, it would have been perceived as being more political. The landscape and the conversation around same-sex relationships has advanced in many countries… so the universality of the love story comes to the fore, rather than the political agenda."

The story, earlier this year, that she's had "many" relationships with women: "If I was playing someone who had an affair, I think there would be a moment of pause before a journalist asked me how many affairs I have had. And if I was playing an axe murderer, they wouldn't necessarily ask me how many people I've murdered. I probably answered in a way that was a bit facetious and they took it literally. No offence, but I'm busy and I've got four kids."
The "many" relationships with women thing is from her Variety interview, where she was asked if she had relationships with women and she said, "Yes. Many times." She later offered a clarification that she had never had sexual relations with any woman but that it didn't matter anyway because who gives a f—k? I can see how she might have said "yes, many times" with an eyeroll and didn't really care that much if people thought she was bisexual.
This is the only part I really took issue with: "I think there's a swath of great roles for women…" Nope. That's only the case if your name is Meryl Streep or Cate Blanchett or Jennifer Lawrence. Most actresses are fighting over the girlfriend role in the latest grunting-action movie.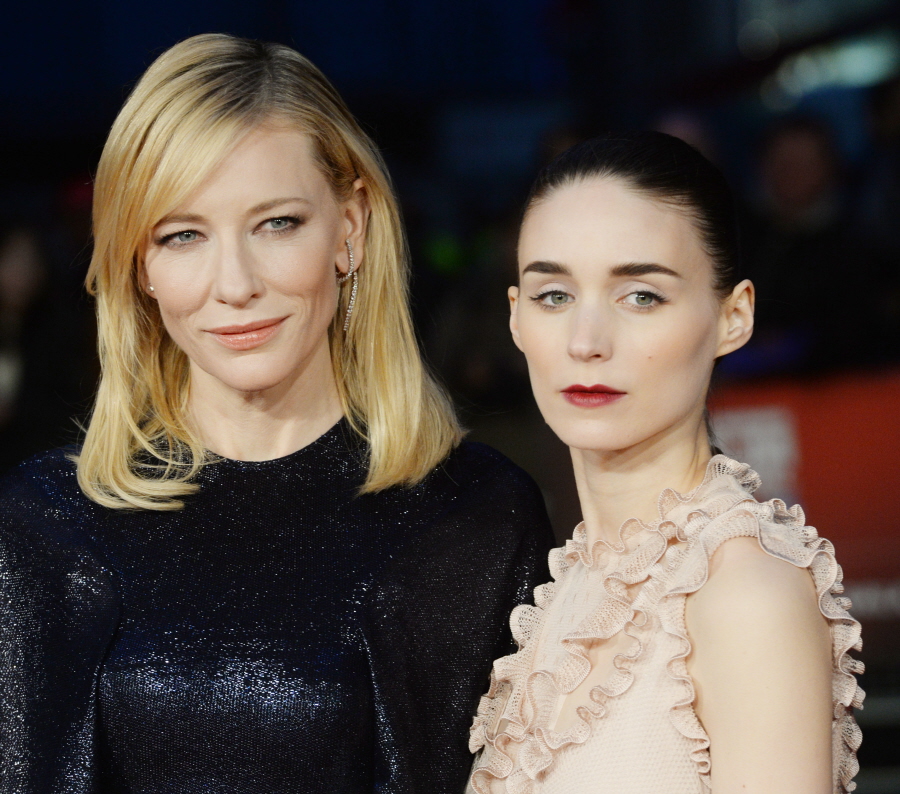 Photos courtesy of WENN.