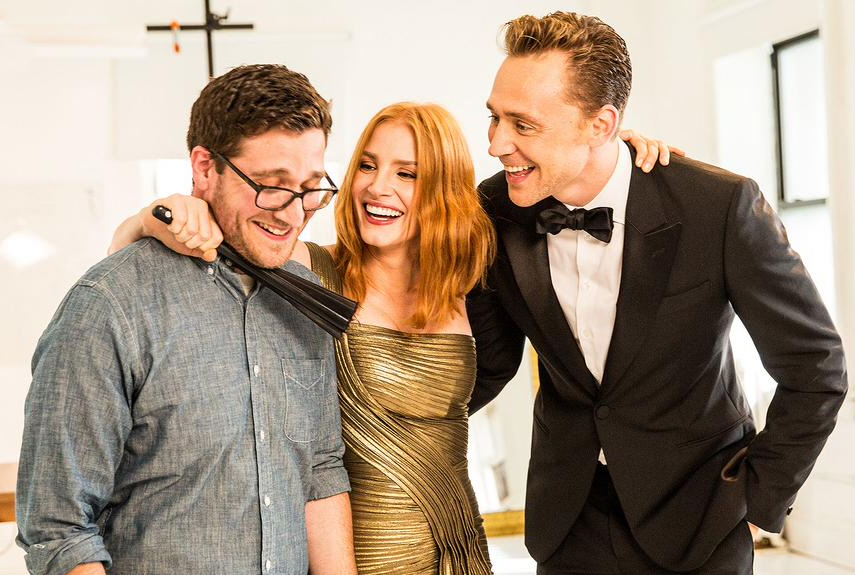 On Tuesday, MTV dropped their "After Hours" video with Josh Horowitz, Jessica Chastain and Tom Hiddleston. Some background: Josh Horowitz and Tom Hiddleston love each other. Josh has been covering Tom's career for years now, and for whatever reason (???), they just get along really well and Tom gives exclusives to Josh at MTV. Josh has also convinced Tom to make several of these After Hours videos or weirdly themed interviews. The best one, of course, was the one where Tom danced on a bed and talked about seeing Chris Hemsworth naked. The worst? Well, it might be this new video. Josh and Tom's relationship gets even weirder when they add Jessica Chastain to the mix.
If I'm being nice, I would say that it's sort of refreshing to see that both Jessica and Tom are gloriously uncool. Chastain is really trying to make this video work, to keep it funky, funny and weird. And it is all of those things. But mostly it's just awkward and extra, which is the dark side of Lord Dragonfly. Why does Tom keep agreeing to this stuff? And why does Josh Horowitz want this? Well, I know why he wanted to do this one – he got multiple kisses from both Tom and Jessica (Josh didn't want Jessica's kisses though).
So, was this video Code Red: Peak Annoying Dragonfly? Eh. Tom's performance on The Graham Norton Show was worse, in my humble opinion. Tom was so extra on Norton's show, I was literally cringing every time he spoke. I actually chuckled a few times during this MTV video. What's the answer then? Does Tom need to stop doing these kinds of appearances? Does he need media training? Or should we just accept Tom for his awkward, extra, uncool self?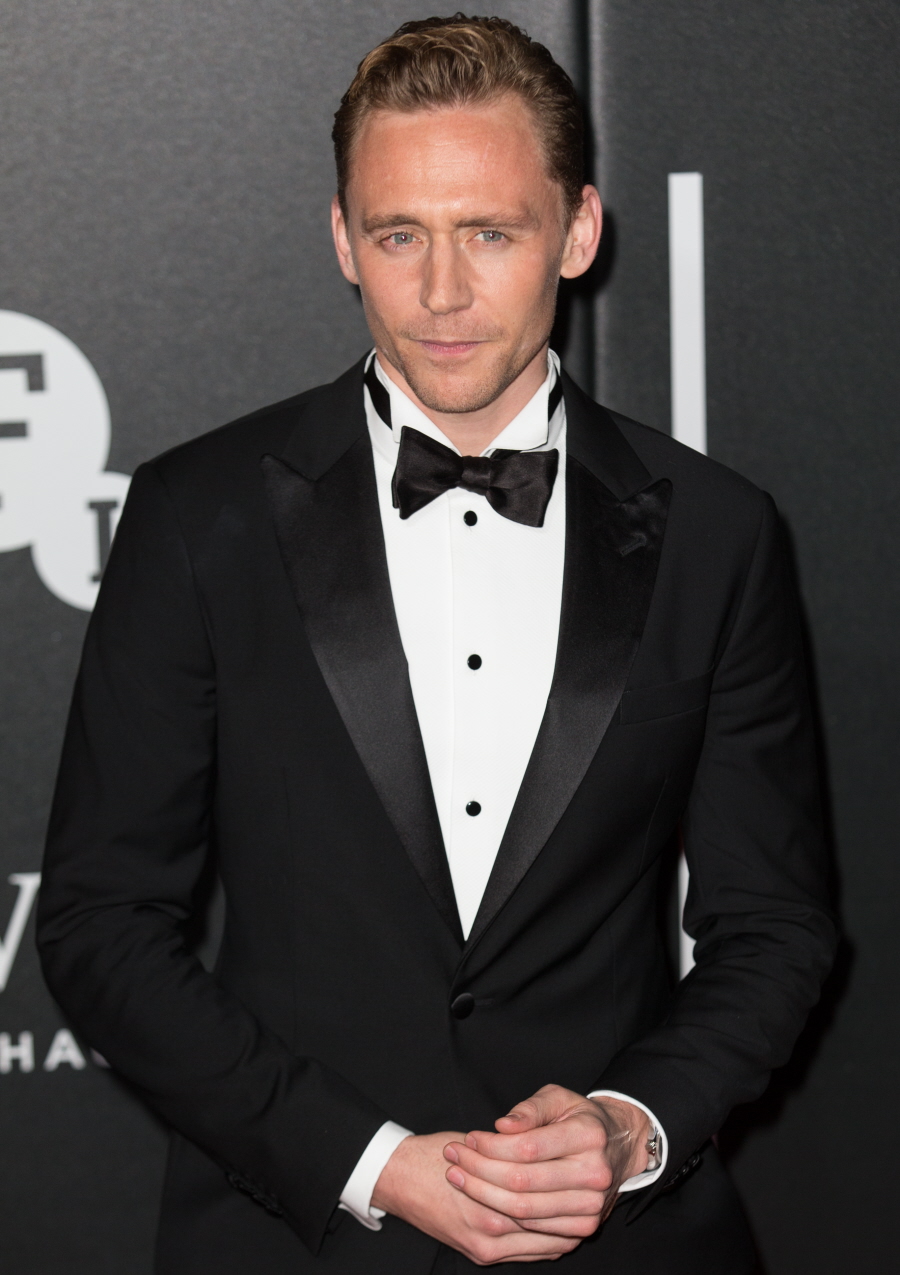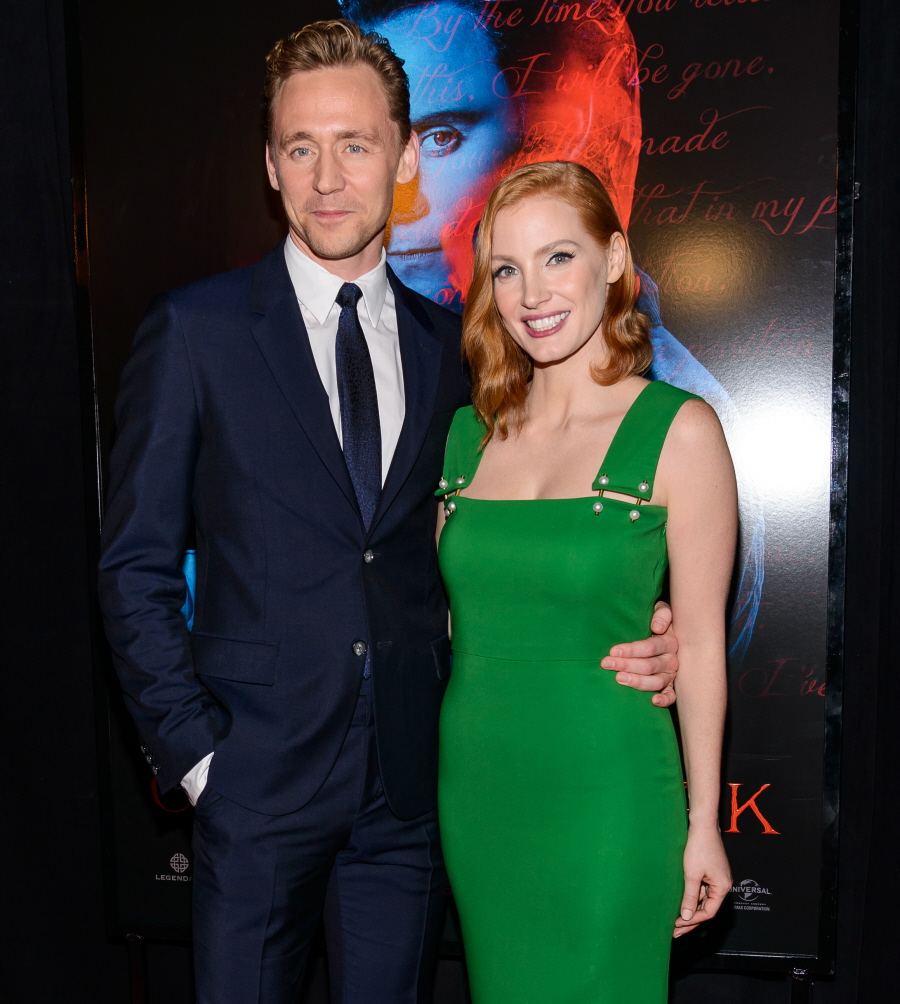 Photos courtesy of WENN, MTV.