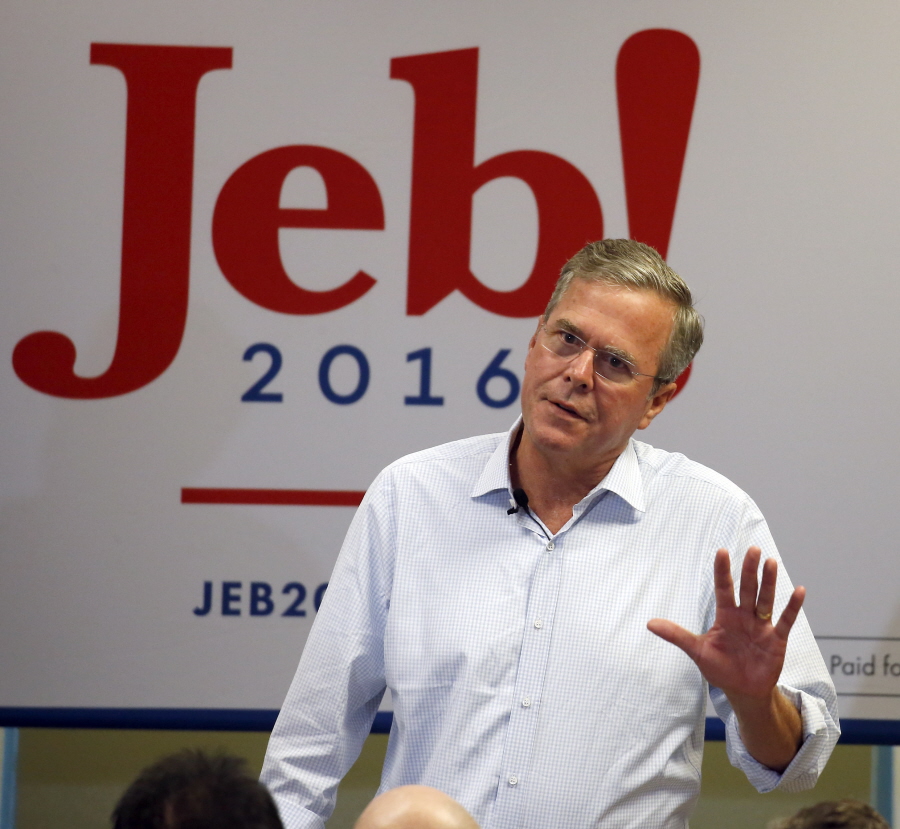 By now, most of you know that I can't stand Donald Trump. But did you also know that I absolutely love the fact that Trump keeps taking swipes at Jeb Bush and Jeb's candidacy has subsequently crashed and burned? Jeb will forever be associated with Trump's amazing "low energy" insult, plus whenever Jeb tried to react to Trump, Jeb almost always f—ks up his response and ends up offending more people. It doesn't help matters that Jeb truly is low energy, plus he's absolutely awful at campaigning and speaking on his own behalf. He's awkward, short-tempered and uncomfortable most of the time.
So you'd think that Jeb (or Jeb!, as his campaign insists) would have been happy enough to play along with some softball questions at an event Wednesday evening. After talking about policy, Jeb was asked about Marvel superheroes. And he f—ked it up. It's not even that he didn't know the difference between DC and Marvel superheroes, because in the long-run, that doesn't mean much (sorry, fan-boys) considering the fact that Jeb is 62 years old and probably only watches Clint Eastwood movies. The problem is that he acted like he didn't even understand the question, so his mind just went to the teenage Supergirl character. Jeb! thinks Supergirl – traditionally an underage teenage girl – is "pretty hot." Jeb! is 62.
After nearly an hourlong discussion on serious policy, Jeb Bush was thrown a softball Wednesday night while speaking at an event in Las Vegas: Who is your favorite Marvel superhero? Bush was amused that he was being asked the question but struggled to come up with an immediate answer. And then, as he confessed after the fact, dug himself into a hole.

"I like watching the movies. I wish I owned Marvel, as someone that believes in capitalism," Bush said, speaking at the Libre Forum in North Las Vegas. "I don't know, I'm kinda old school. I like the old school guys like Batman, a little dark these days."

But then he kept going, saying that he saw an ad for the new CBS show "Supergirl" featuring former "Glee" actress Melissa Benoist.

"I saw it when I was working out this morning," he said. "She looked kinda … she looked pretty hot. I don't know which channel it's on, but I'm looking forward to that."

He paused, letting the audience laugh, then added: "That'll make news."

Supergirl, it should be noted, is a character from Marvel's rival comic universe DC, as is Batman.
Oh, Jeb. You awkward, low energy, creepy old man. For all of the crap that Hillary Clinton gets for presenting herself as someone made-by-committee, can't we say the same about Jeb? Only Jeb's committee consistently fails at their job. No one around Jeb would ever think to tell Jeb that The Avengers movies are pretty good, or that he might win some fans by declaring, "Who cares about Marvel? I'm more of a DC Comics guy!" This is what happens when Jeb Bush goes off script… a 62-year-old man declared a teenage girl to be "super hot" and publicly creeps on the idea of watching her in action. Jeb needs to turn over his exclamation point. His new campaign name is:
JEB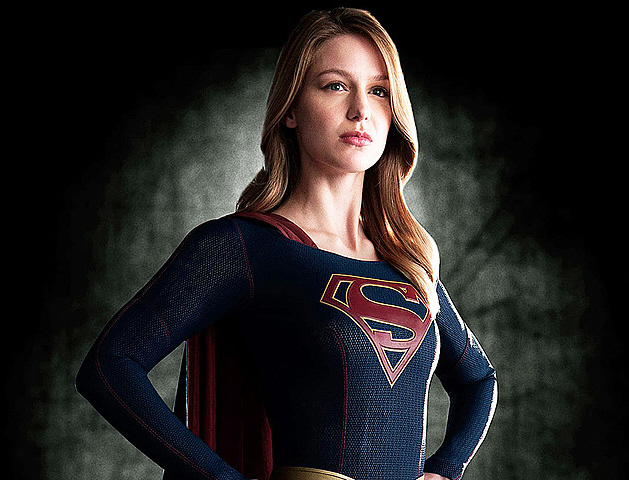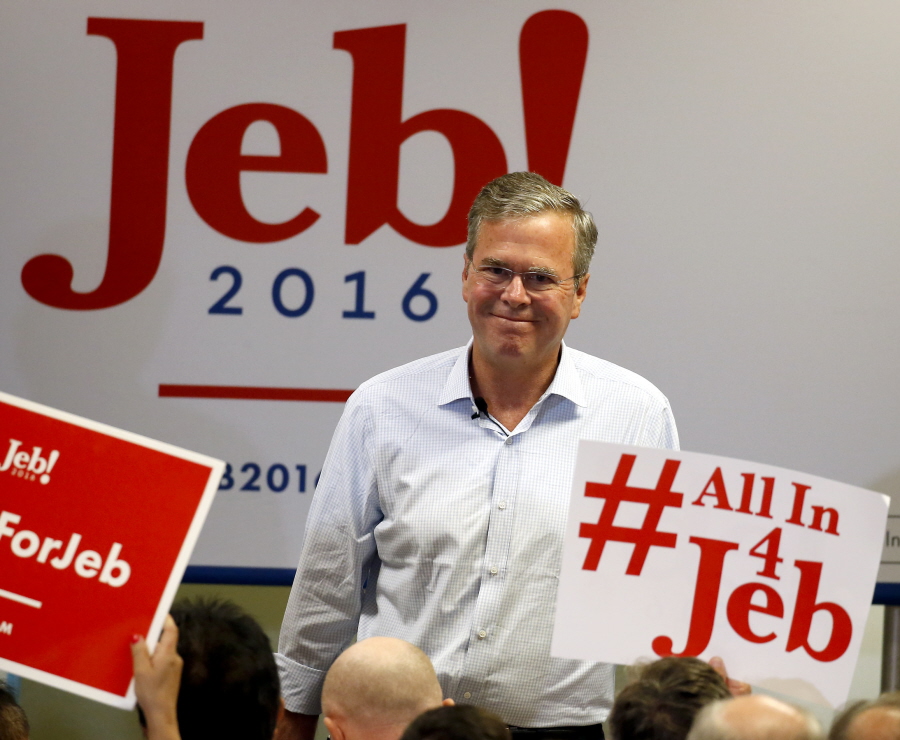 Photos courtesy of WENN, CBS.