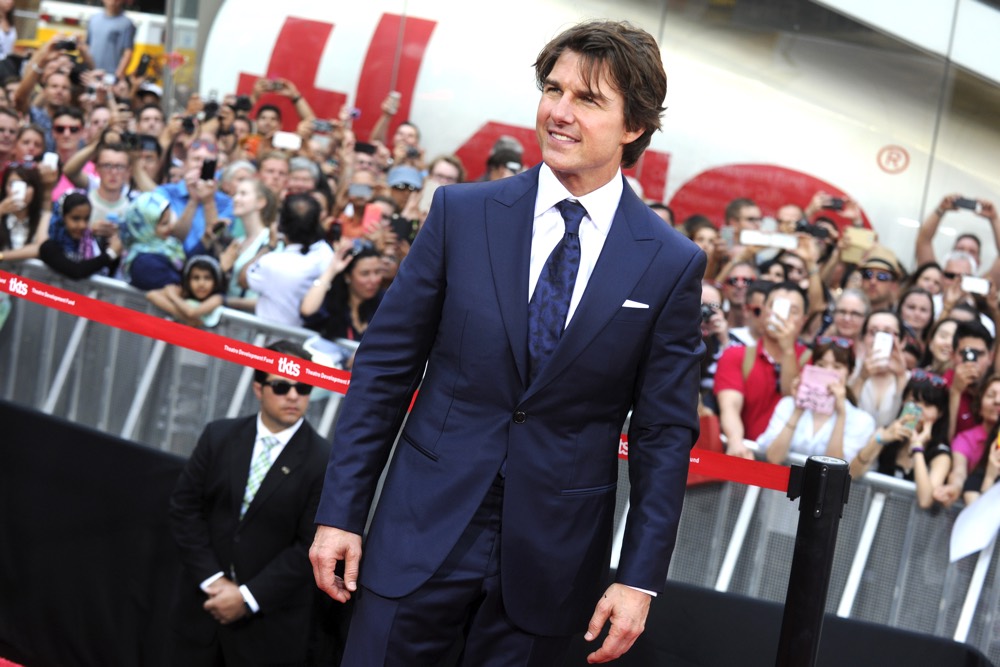 Tom Cruise made news in a few ways yesterday. Leah Remini is promoting her memoir,Troublemaker: Surviving Hollywood and Scientology, which reportedly bashes Tom. I can't wait to see what she says in the actual book, but she has already indicated that Tom is one with CO$. She says anyone who doesn't kiss Tom's tush is considered "evil," and "being critical of Tom Cruise is being critical of Scientology itself." Guess that means I'm in trouble with David Miscavige.
Another story about Tom is a little bit cute but very funny because I imagine a frustrated Tom. The Hollywood Reporter is about to publish a big story about the making of Mena (where Tom plays the drug-running pilot). They released a teaser article titled "'Mena' Shoot Creates Refrigerator Conflict Between Tom Cruise, Doug Liman":
Movie sets often create a family-like atmosphere, and that was what happened on the new Universal movie Mena. Lead actor Tom Cruise, director Doug Liman and scribe Gary Spinelli shared a house during filming, sources tell THR, with each taking his own floor and using the kitchen and living room communally. No word on why the trio opted for such a living situation — the film centers on an American pilot, played by Cruise, who worked for the late drug lord Pablo Escobar — but apparently it presented some refrigerator conflicts as Cruise follows a much more strictly healthy diet than Liman and Spinelli.
[From Hollywood Reporter]
Can you imagine sharing a house with Tom Cruise? He'd be couch jumping and wanting to talk all the time. There would be a stack of Dianetics books next to the toilet. Hair product would coat every surface in the bathroom. It would be beyond insanity. I'm not sure why Tom had to stay so health-nutty on the set of this film. He barely gained any weight to play a 300-pound dude. He had the perfect excuse to tuck into Ben & Jerry's, but Tom couldn't give up his vanity. Yes, I completely believe he was a pain about the refrigerator, and if anyone left a dirty dish in the sink, there was probably Xenu to pay.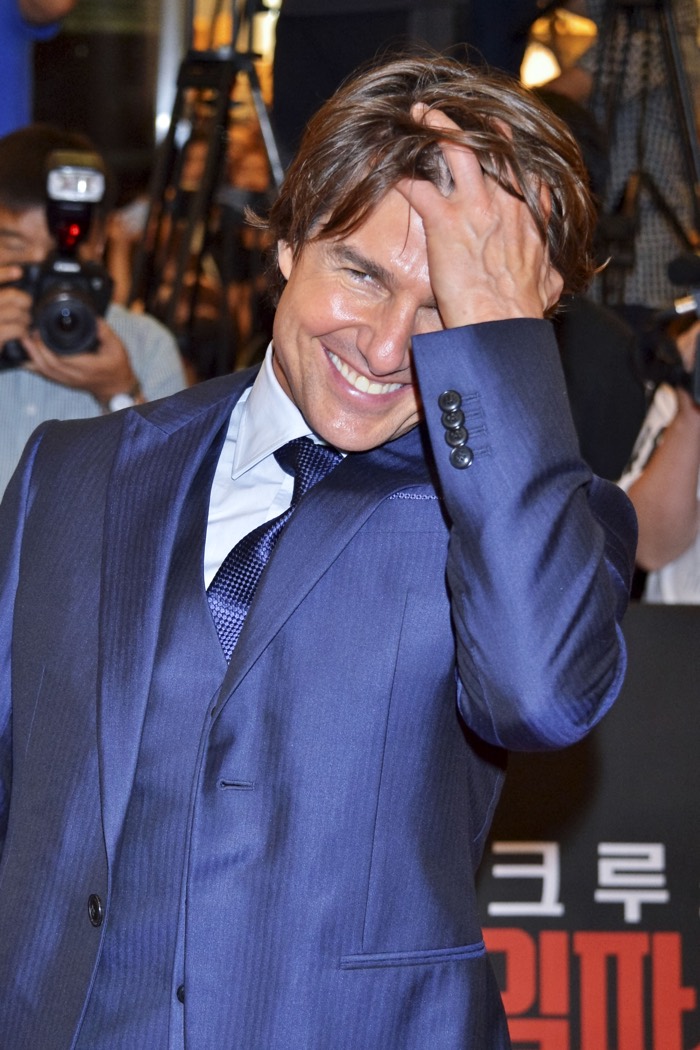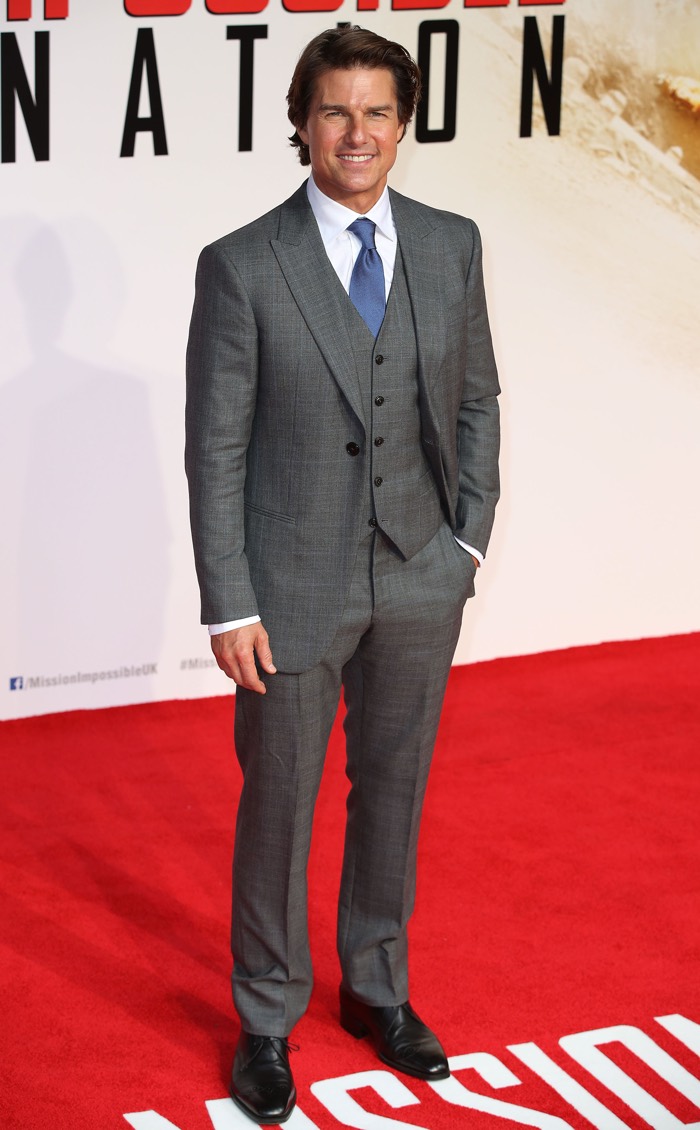 Photos courtesy of WENN