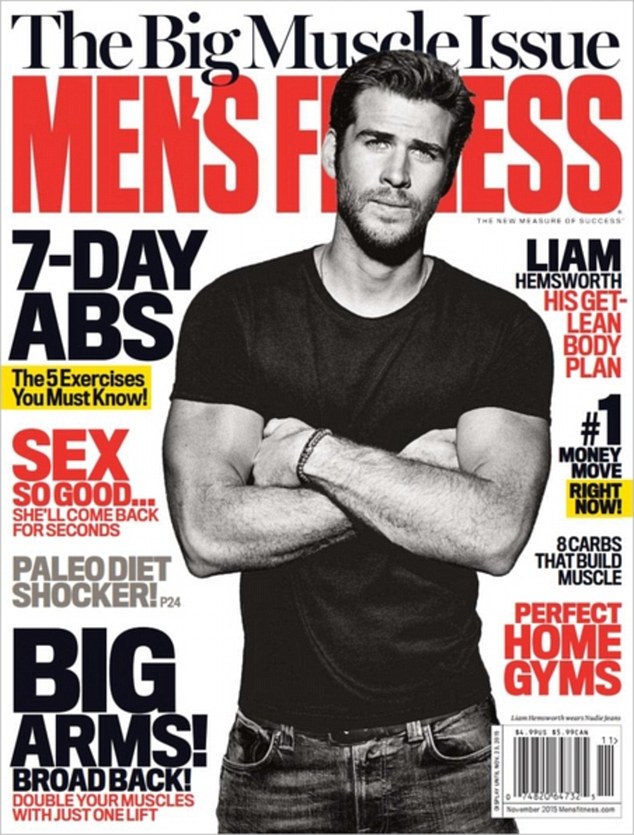 Liam Hemsworth covers the November issue of Men's Fitness to promote Mockingjay: Part 2, where he will finish his portrayal of the wet blanket named Gale. Team Peeta all the way over here (I love bread). He's also plugging his upcoming role in Independence Day: The Unnecessary Sequel, and I'm glad he's getting more roles. Liam will probably never put tushes in box-office seats on his own, but he's a good team player. You never hear the guy complaining about the press, the blogs, or paparazzi. He just wants to work and cruise along being a beefcake with a soft side.
In this interview, Liam talks a lot about Miley Cyrus, and the stuff he says is pretty sweet. They really did grow apart, which is what happens a lot when people are in their 20s, especially when we're talking about a Disney star yearning to break free from her shackles. Otherwise, these excerpts paint Liam as a rescue dog enthusiast and newfound vegan. Oh, and he gives a little TMI about Chris Hemsworth's tummy troubles:
Why he recently went vegan: "My own health, and after all the information I gathered about the mistreatment of animals, I couldn't continue to eat meat. The more I was aware of, the harder and harder it was to do. About six months ago I went and saw a nutritionist to do a blood-diet analysis. He basically told me, based on my blood type and all the other different little tests they do, that red meat was good for me, and I should eat a lot more red meat and various other foods. So I started doing that, and the more red meat I ate, the worse I felt. At the same time, I have a lot of friends who are vegan. [Hunger Games co-star] Woody Harrelson was actually one of the original reasons I became vegan, because he's been vegan for, I don't know, 30 years or something. So, with the facts I was gathering, and then just how I was physically feeling, I felt like I had to do something different, so I adopted this vegan-diet lifestyle. It's been almost five months now."

Big-brother Chris has tummy issues: "Chris is obviously extremely healthy and has played Thor and has had to work out a lot over the past few years. But he has a lot of digestive issues, and he's constantly trying to figure out what's best for his system. Through talking to me, he's somewhat adapting, I think, to eating more vegetables and more plant-based stuff."

His new rescue dog: "She's awesome. I got her about a year ago. She's the perfect dog. I'm a big advocate of pet rescue. Especially in California. If you're going to get a dog, get a rescue."

On Miley Cyrus: "You fall in love with who you fall in love with; you can never choose. I guess some people just come with a little more baggage. [Laughs.] I mean, look – we were together five years, so I don't think those feelings will ever change. And that's good because that proves to me that it was real. It wasn't just a fling. It really was an important part of my life and always will be. She's a free spirit. I think she'll always surprise people with what she does, but she's not a malicious person in any way. She's a young girl who wants to do what she wants to do."
[From Men's Fitness]
Chris is gonna be so thrilled to hear how his brother revealed his digestive issues, right? Poor guy. Liam could be talking about anything from gluten sensitivity to any other type of allergy, but all I can think of is flatulence. Thor farts a lot, and girl, you know it's true. On a more serious note, Liam said some awesome things about Miley. They simply grew into two very different people, and the engagement was never meant to last. It happens, and they handled the aftermath pretty well. There's also the usual discussion of how hard Liam finds it to date while traveling all the time. He'll be fine though. A hottie like him won't stay single forever.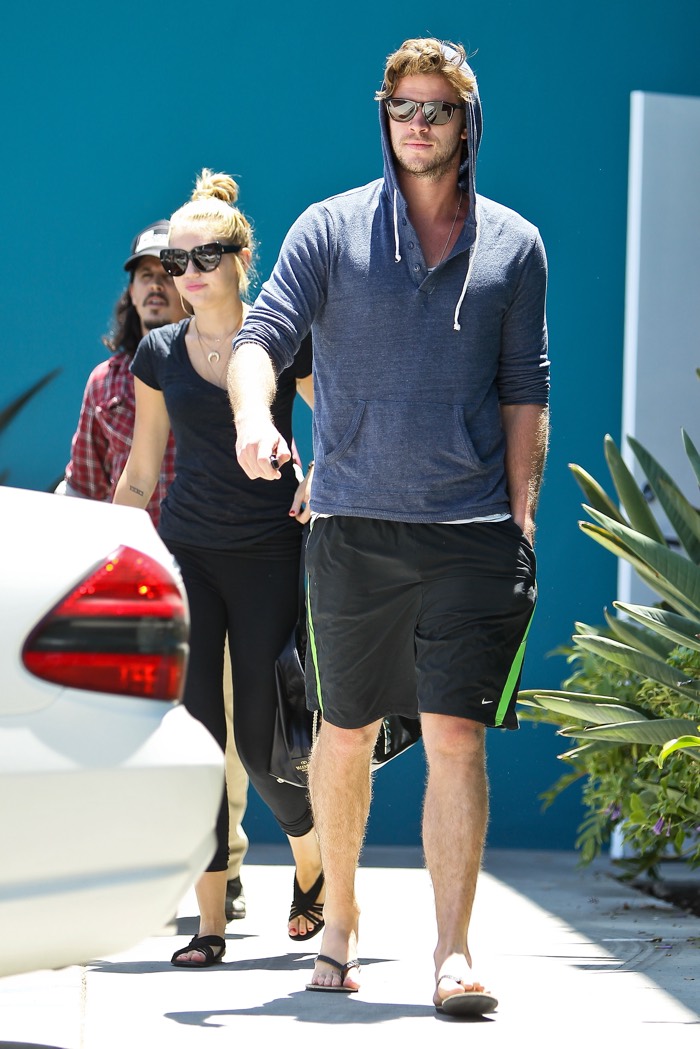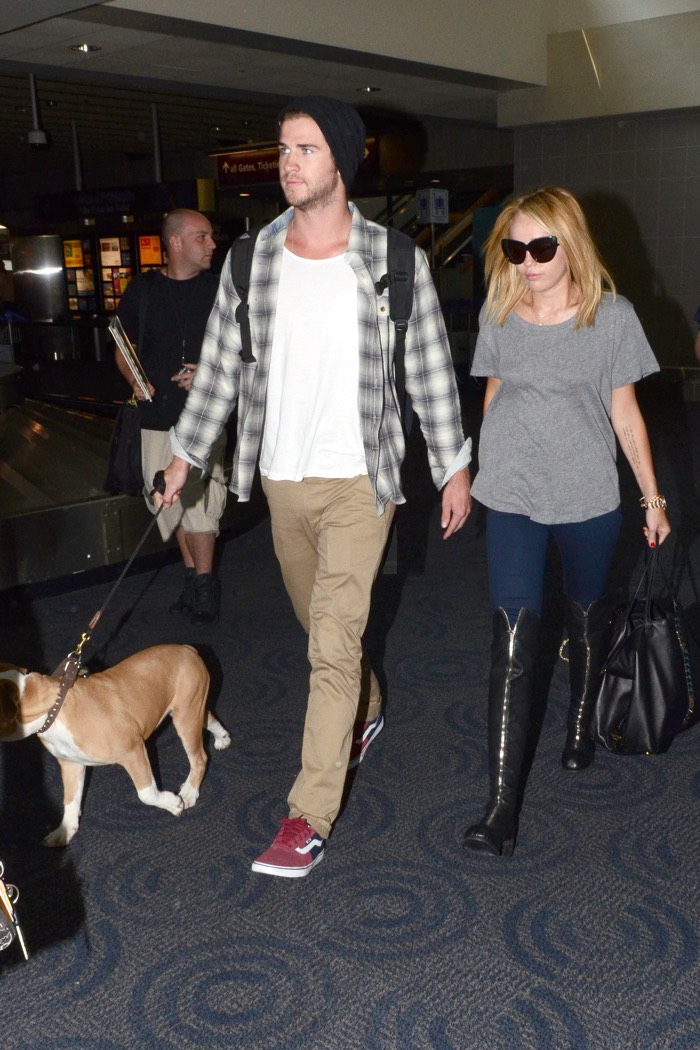 Photos courtesy of WENN