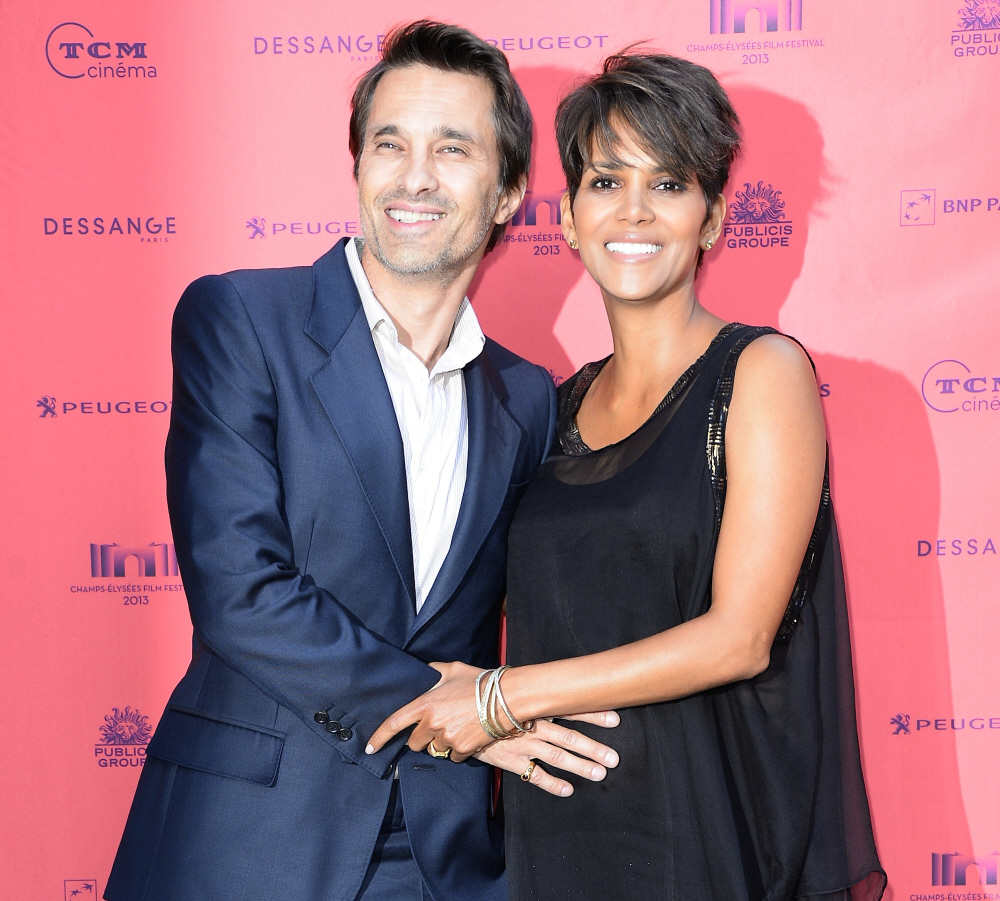 What fresh hell is this? There are so many competing stories from the Halle Berry-Olivier Martinez divorce, it's an impossible task to try to keep up. Thankfully, Team Olivier has finally gotten into gear and they've started pushing back on some of nonsense Team Halle has been pushing. So, here are even more stories percolating through the gossip world right now.
Olivier is upset. Olivier was photographed without his wedding ring (I loathe Ring Watch) and a source tells People Magazine, "Olivier is very upset about the divorce and this is not what he wanted. He and Halle just couldn't get along. They are working out a visitation schedule for Maceo. Olivier wants to see his son as much as he possibly can." Ruh-roh.
Olivier will not start a custody war with Halle. This is what "sources" tell TMZ: Olivier does not want to get into a custody battle with Halle because "he does not want to go through with the savagery he witnessed between Halle and Gabriel Aubry. We're told Olivier was horrified by the bitterness between Halle and Gabriel, and the toll it took on their daughter Nahla. He's satisfied with joint custody of their 2-year-old son, Maceo, and we're told Halle is also down with that." Olivier also isn't interested in moving back to France and starting an international custody battle like the Kelly Rutherford mess.
Halle and Olivier are both drama queens. Sources tells Us Weekly that Olivier isn't the only one with a fiery temper: "It was non-stop fighting towards the end. Two very hot-headed people. Lots of screaming and fighting. It was really bad. They both have major tempers and were locking heads constantly. It's going to be a very bitter divorce. Things were extremely bitter with them as the marriage went on and in the end. Finally they both tried to file against each other. It was always like that, very heated and a lot of competition and battling between them. Two extreme tempers and people that love to fight." Which is why I keep saying that they're sort of perfect for each other: they're both angry, temperamental people who love drama, they love to fight and they treat everything like a competition. My God, this divorce is going to be messy.
And finally, you should check out this People Magazine story – People interviewed a divorce/child custody lawyer who is not representing either Halle or Olivier and the lawyer has some interesting things to say about the coming divorce battle. All of Team Halle's leaks about Olivier's "violent temper" are about custody of Maceo, obviously, because Halle is going to use Olivier's beatdown of Gabriel Aubry to prove that Olivier should not have custody of Maceo.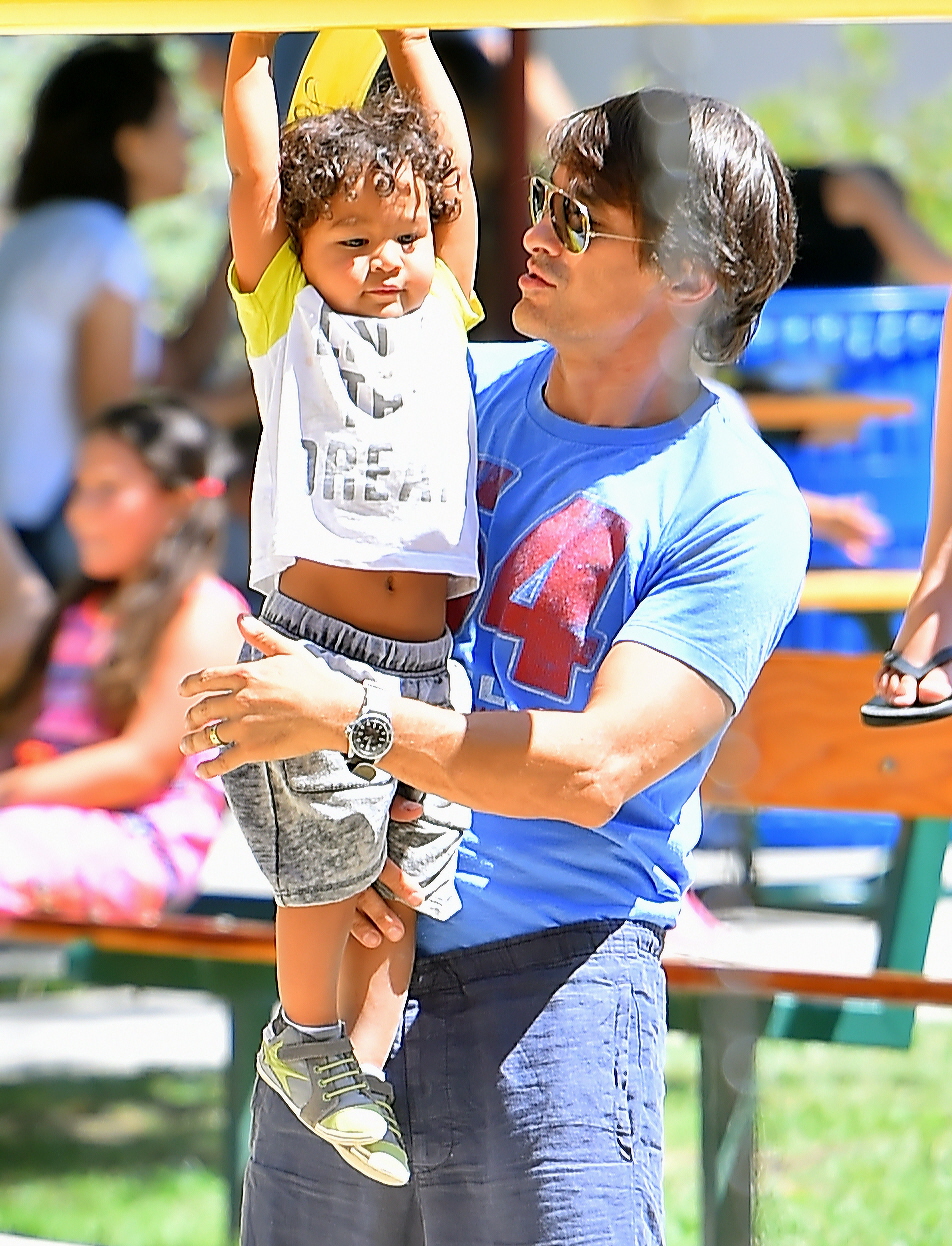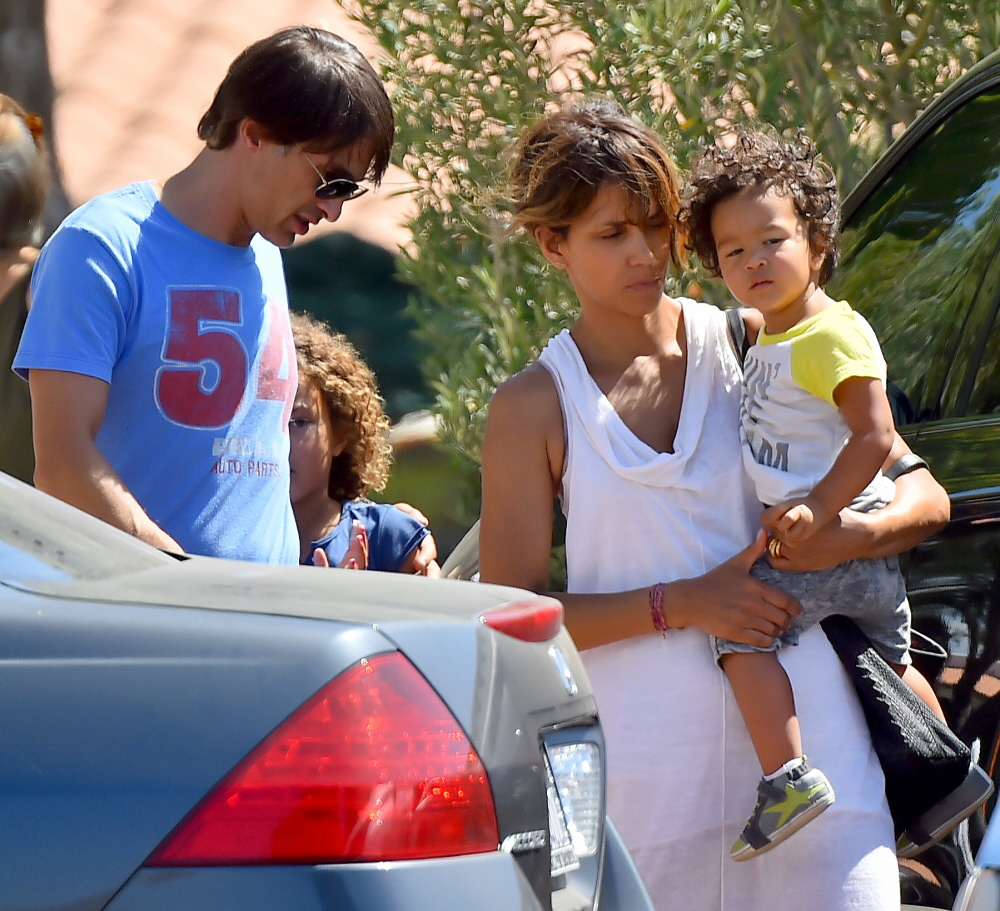 Photos courtesy of Fame/Flynet and WENN.