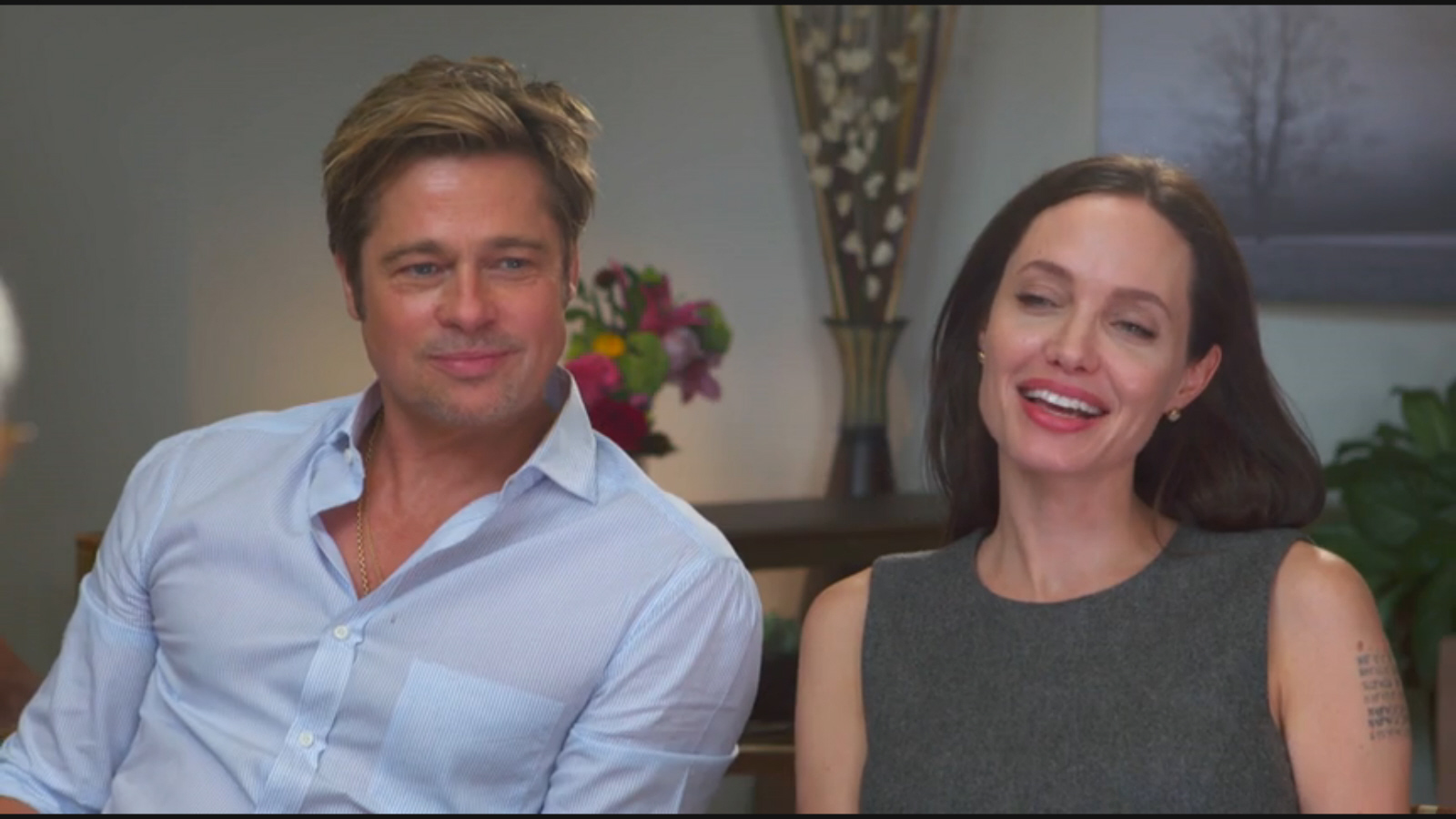 Angelina Jolie and Brad Pitt sat down for an exclusive interview with NBC's Tom Brokaw which will air in its entirety on Monday. For now, Today has only released one small clip (I'm including that below). This is the first time Brad and Angelina have done a joint TV interview in…?? Did they even do joint TV interviews when they were promoting Mr. & Mrs. Smith? I don't remember any. And yes, they've chatted together on red carpets and such, but Brokaw really did get a mega-exclusive with this one.
No subject was off-limits, including how Angelina "doesn't belong in the kitchen," so says Brad. They also discussed Angelina's double-mastectomy. Jolie said: "I knew through the surgeries that he was on my side and that this wasn't something where I was going to feel less of a woman, because my husband wasn't going to let that happen." When asked about his role in Angelina's surgeries, Brad said: "Support. Whatever's got to be done to keep the family together, and keep the family together as long as possible is going to be done. This was her charge, no question. It's a scary decision. There's many things that can go wrong and go many different directions." I like that he views it as "keeping the family together." He really is a family man.
When asked about undergoing those elective surgeries, Angelina explained: "You have to just make the choices you make in life. I made the choices I made because I believed they were right for me." And finally, when asked about their film, By the Sea, and how they're playing a super-dysfunctional couple, Angelina said: "I'm counting on the audience to know that if it was close to us at all, we could never make this film. It's because we're actually very, very stable and these aren't our issues."
Meanwhile, Angelina dropped a new trailer for By the Sea, and chatted about the film with Entertainment Weekly (this "interview" was conducted via email). Some highlights:
Working with her husband: "It was comforting in that he's a great actor and we produced it together. So we were creating together and we were partners in making it. We were there to lean on each other. But, of course, it comes with wanting to make sure I do right by him. The pressure of making sure that I was doing a good enough job because I care about this actor more than other actors! It was an emotionally charged set — even though the characters are very different from us, when you act you still express real emotion."

Why the trailers are so opaque: "I wanted to suggest and guide and give hints to the audience but not bore them or reveal all before the film itself. I like trailers that don't explain the whole film; that tell you exactly what to expect."

The film is about voyeurism? "It isn't my intention to hide anything from the audience, but the film is a complicated adult drama where things are often not what they seem. The voyeurism for example, most people will assume only that it is titillating. But it has deeper resonance to the story. I like films that leave questions and cause discussion."

What people can take away from the new trailer: "This trailer hints at one of the bolder aspects in the narrative. But what will they take away? I'm not sure. I hope they are curious and that when they see the film they find it interesting. That's all I can hope for."
Her last film, Unbroken, wasn't loved by critics but it did make money, especially with the conservative Christian crowd. I suspect Angelina will not be cozying up to Evangelicals again for this film, which leaves me to wonder…is anyone really expecting By the Sea to do anything other than recoup its costs? This is a small little art-house film that just happens to star two of the biggest celebrities on earth. It will be fascinating to see the projections for it.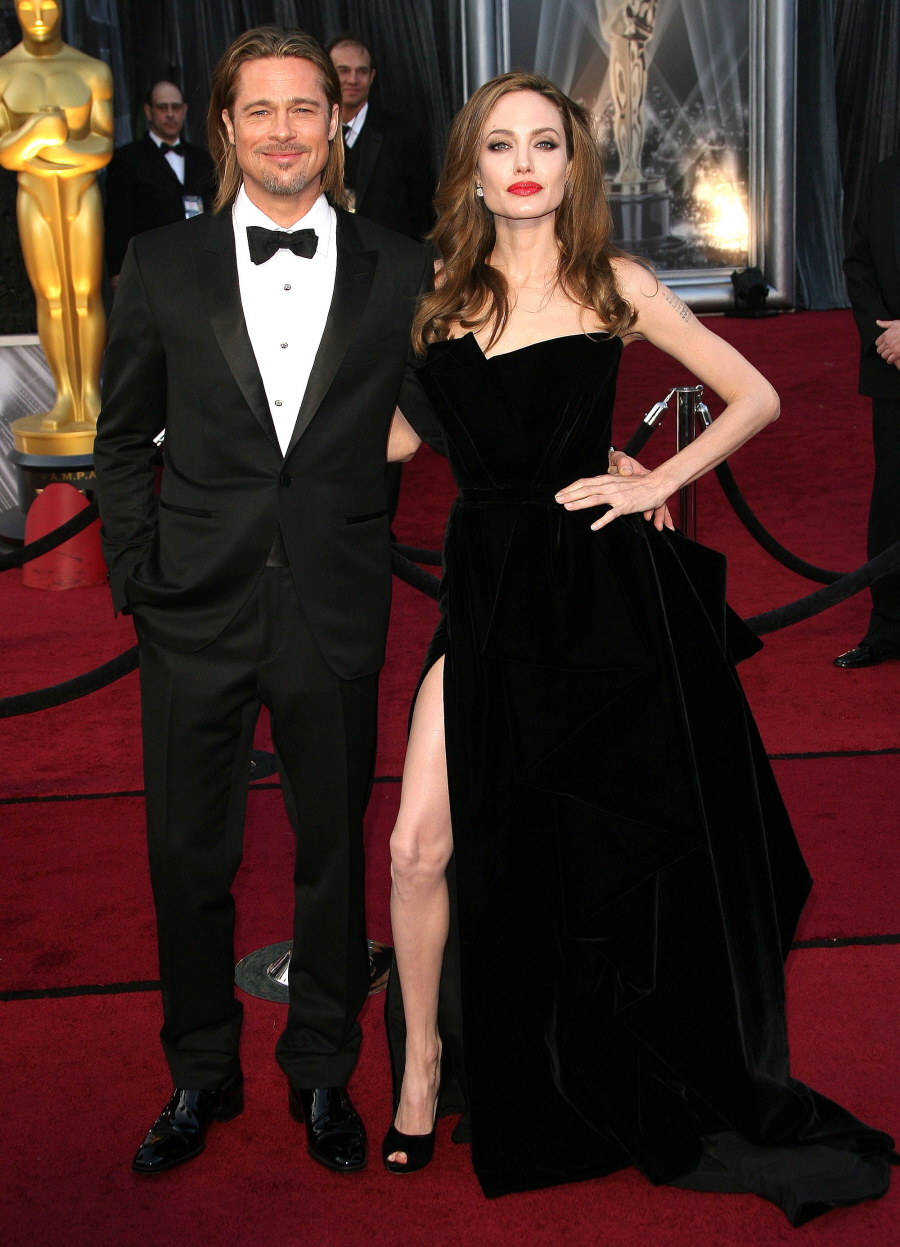 Photos courtesy of WENN, Today.