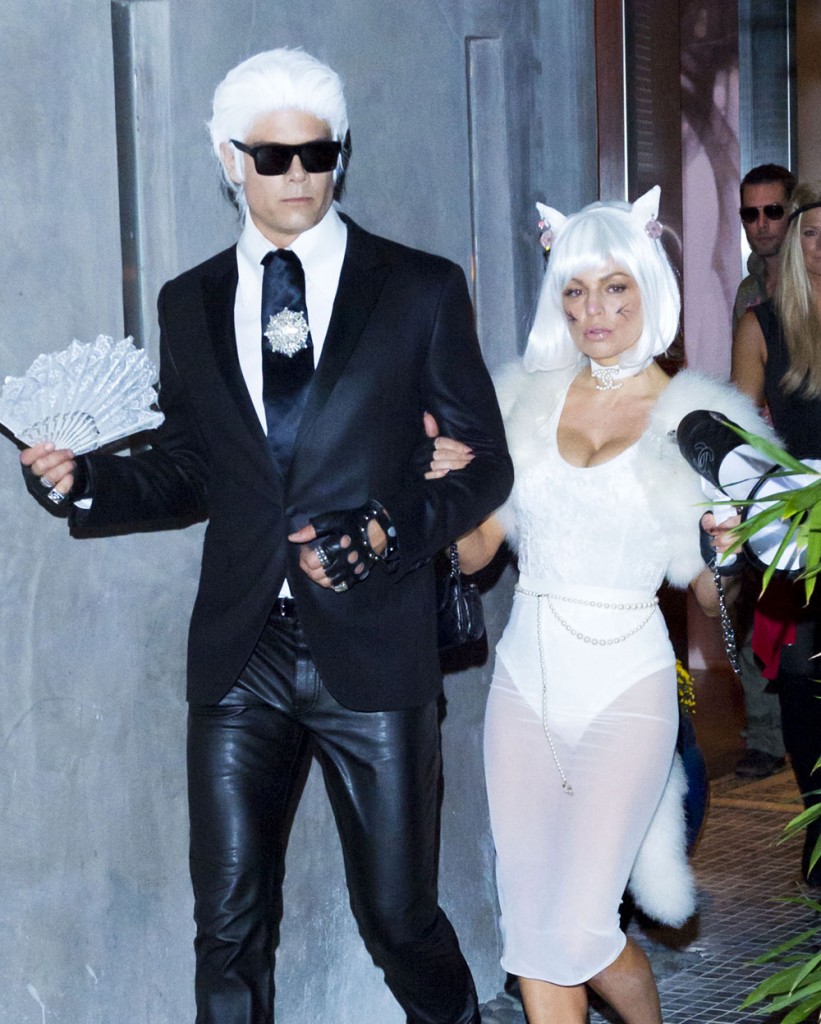 These are some photos from The Casamigos Halloween party, held by Cindy Crawford and Rande Gerber Saturday night in Beverly Hills. Bedhead has more photos from the party here. My favorite couple of the night were Josh Duhamel and Fergie, who cleverly dressed as Karl Lagerfeld and his beloved Siamese, Choupette. This is an inspired costume choice and it makes me wonder how they came up with it. They accessorized with plenty of Chanel, of course. Brilliant!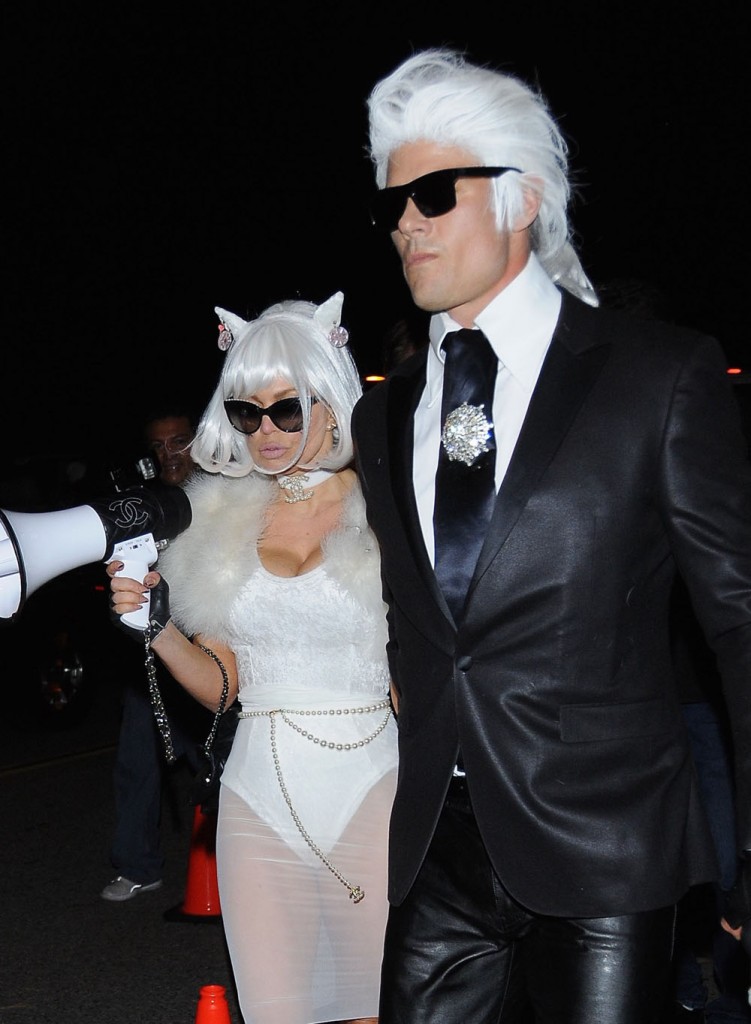 My second favorite couple was probably Channing Tatum and his wife, Jenna Dewan, who went as a traditional Cat in The Hat and a sexy Cat in The Hat. A sexy Cat in The Hat seems rather boring to me, but at least it's inoffensive.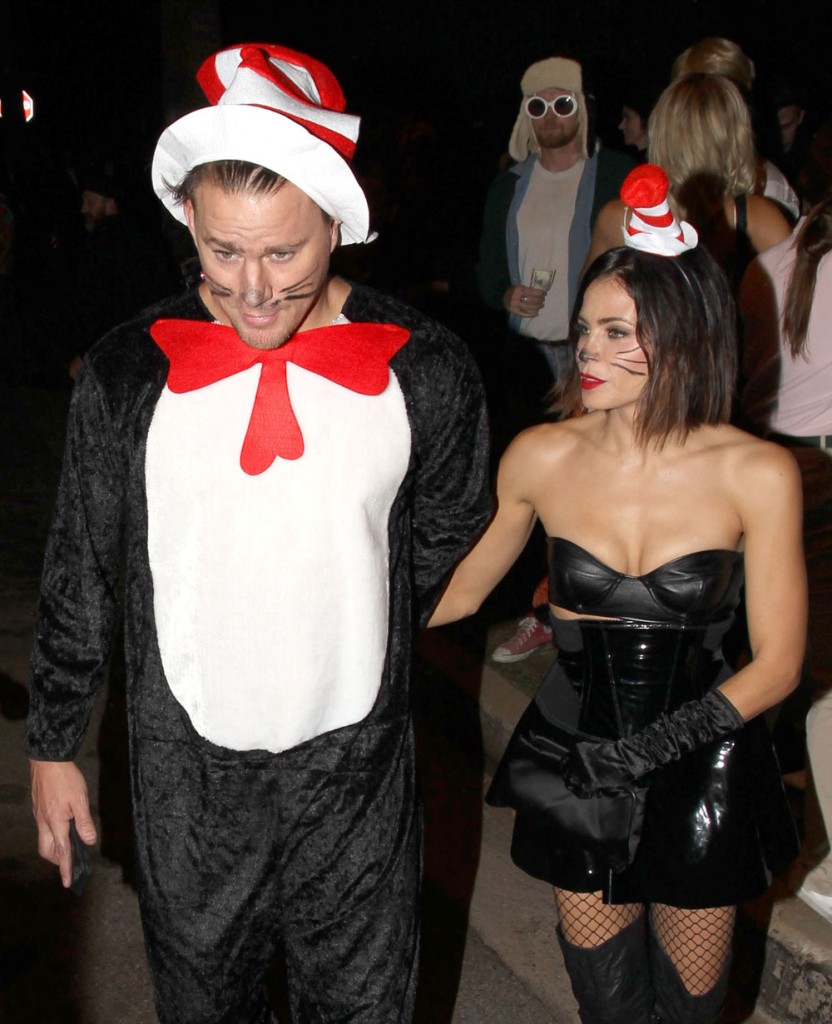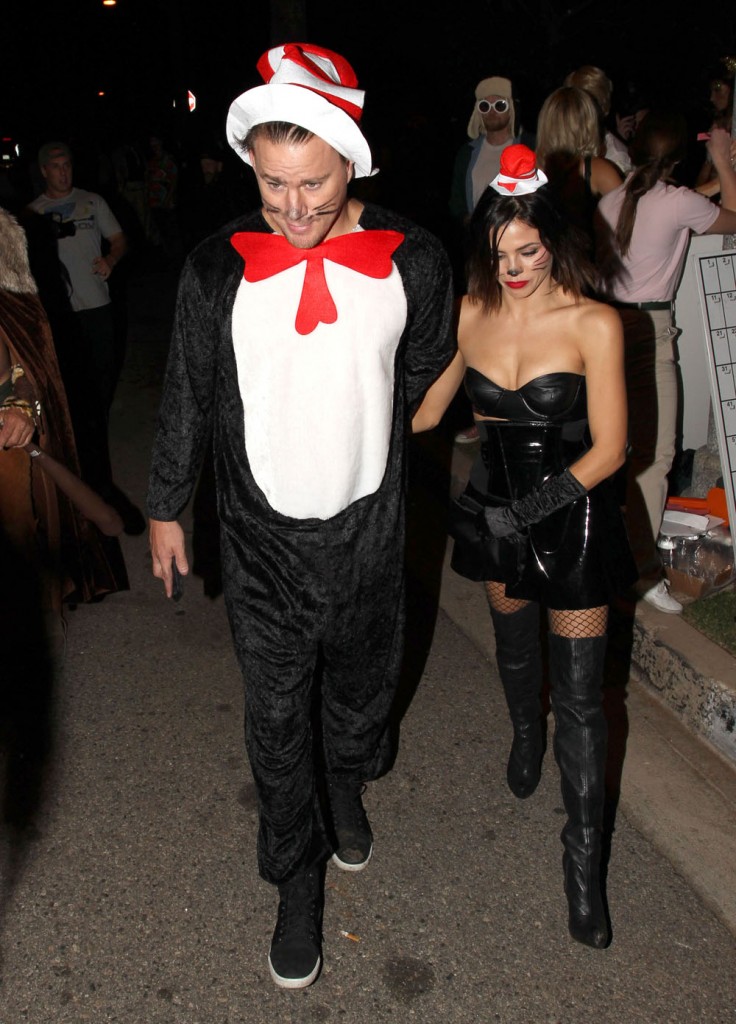 Speaking of offensive, here's Harry Hamlin and Lisa Rinna. Harry is dressed as the late Sid Vicious from the Sex Pistols and Lisa is his combative heroin addict girlfriend, Nancy. Harry stupidly chose to replicate Sid's red Nazi swastika t-shirt. He would have been more recognizable with a "God Save The Queen" shirt or something that said Sex Pistols on it, but he wanted to be controversial. Note that the symbol on Harry's shirt isn't a true Nazi swastika, it's not rotated to the side like that version, it's closer to the original benign Hindu and Buddhist symbol, but it's styled to look like the Nazi one. This is easily recognized as some kind of twisted homage to the Nazi symbol while being oriented in a way that doesn't make it an actual Nazi symbol. It's obnoxious and Hamlin should have known better.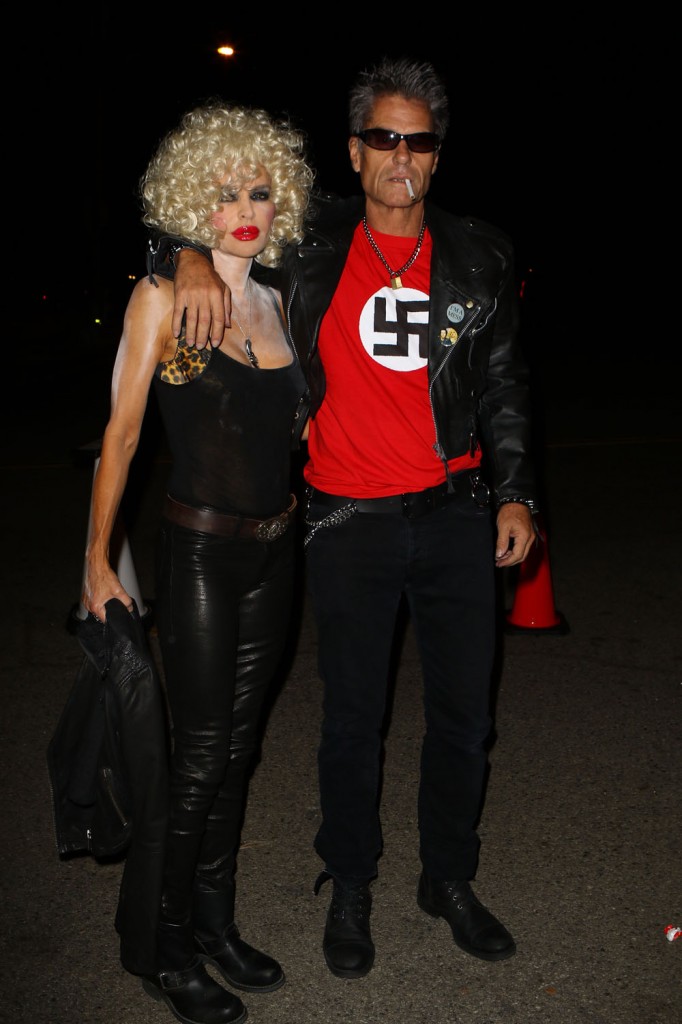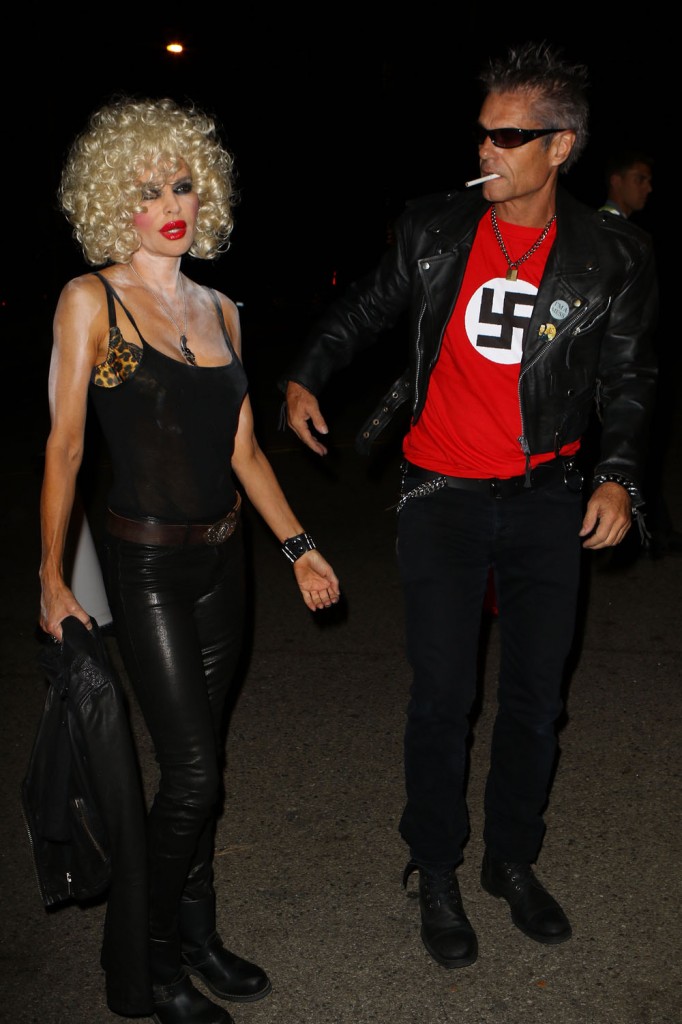 The next day Hamlin went out in a red shirt with a peace symbol on it.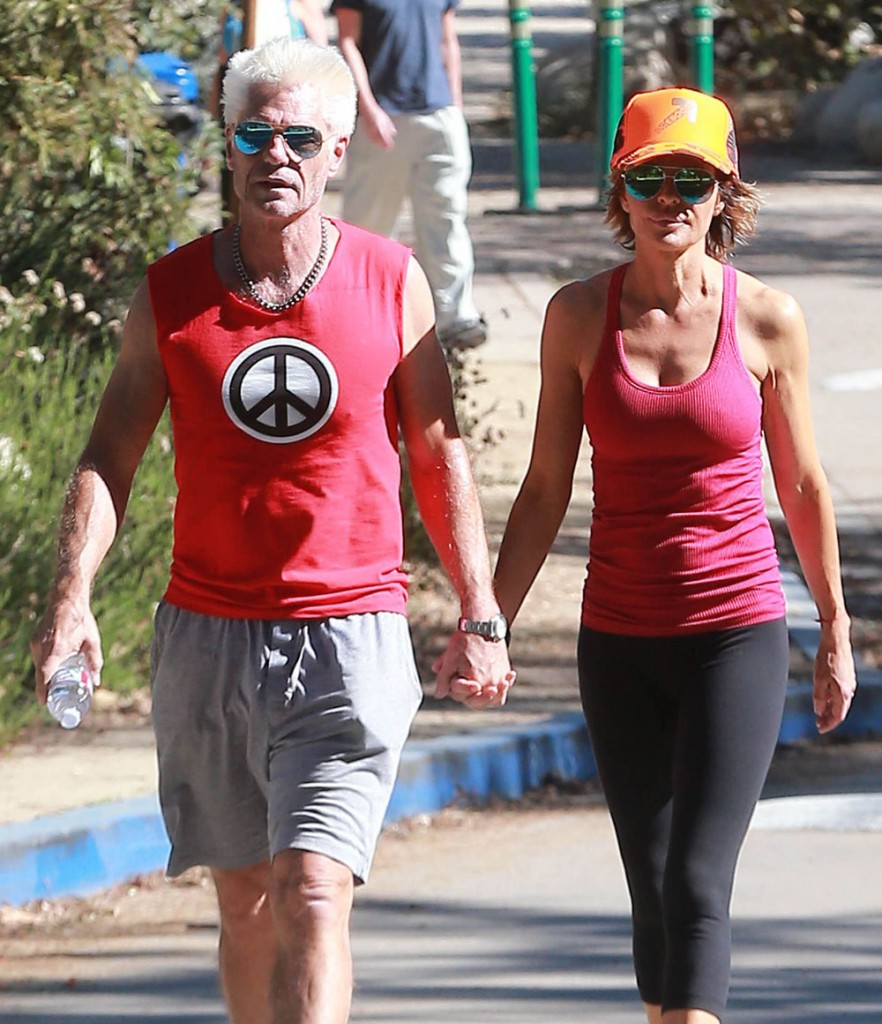 Let's move on Elisabetta Canalis in a Che Guevara costume, complete with thigh high boots and a machine gun. If you're going to dress as a famous male, commit to it. Don't do "sexy," you're supposed to be a guy! Wear a beard, wear loose dirty clothes and actually look like the person. That was not the objective here obviously. Canalis had a baby four weeks ago and she wants us to know how hot she looks now. It's weird to me that Clooney's ex was invited to this party though. She must still be friendly with Crawford and Gerber. Canalis seems more Crawford's speed than Amal, you know what I mean? (Update: While The Daily Mail reports that Canalis is dressed as Che Guevara, she's possibly wearing a Patty Hearst costume, which would make more sense.)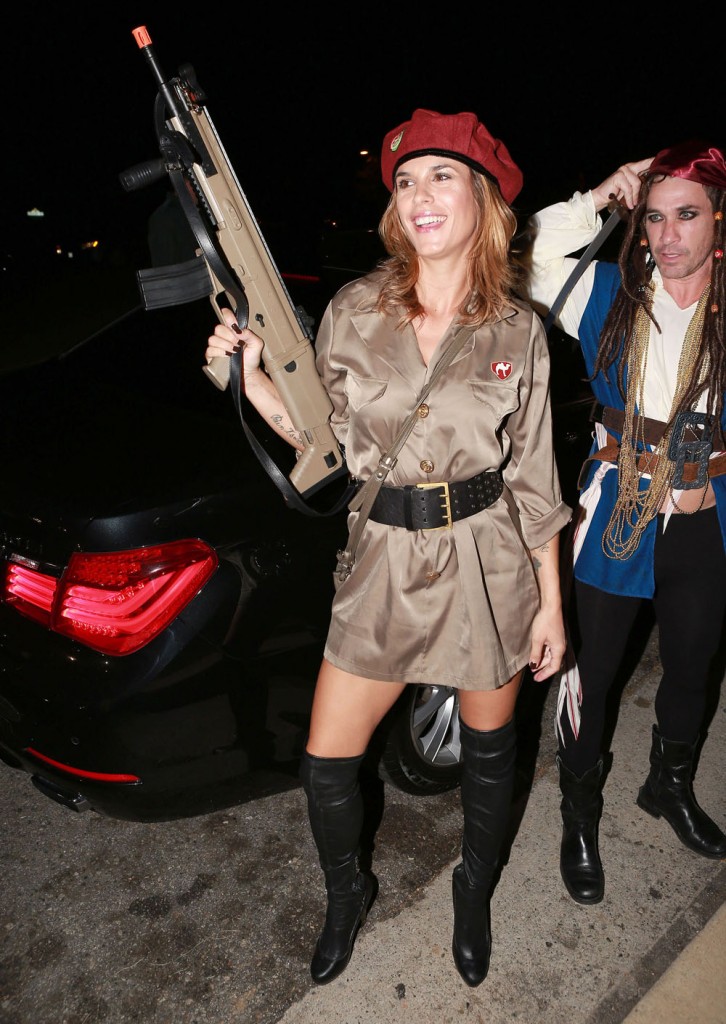 Here's Jessica Alba as Romy (Mira Sorvino) from Romy and Michelle's High School Reunion. Her friend Kelly Sawyer was Michelle. I love this idea!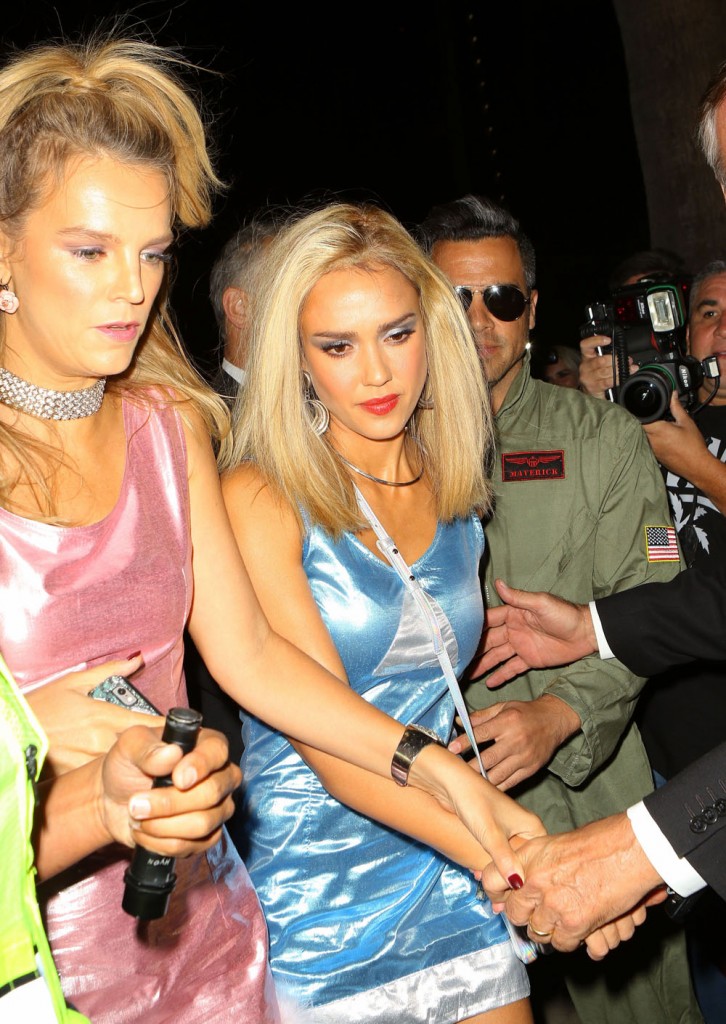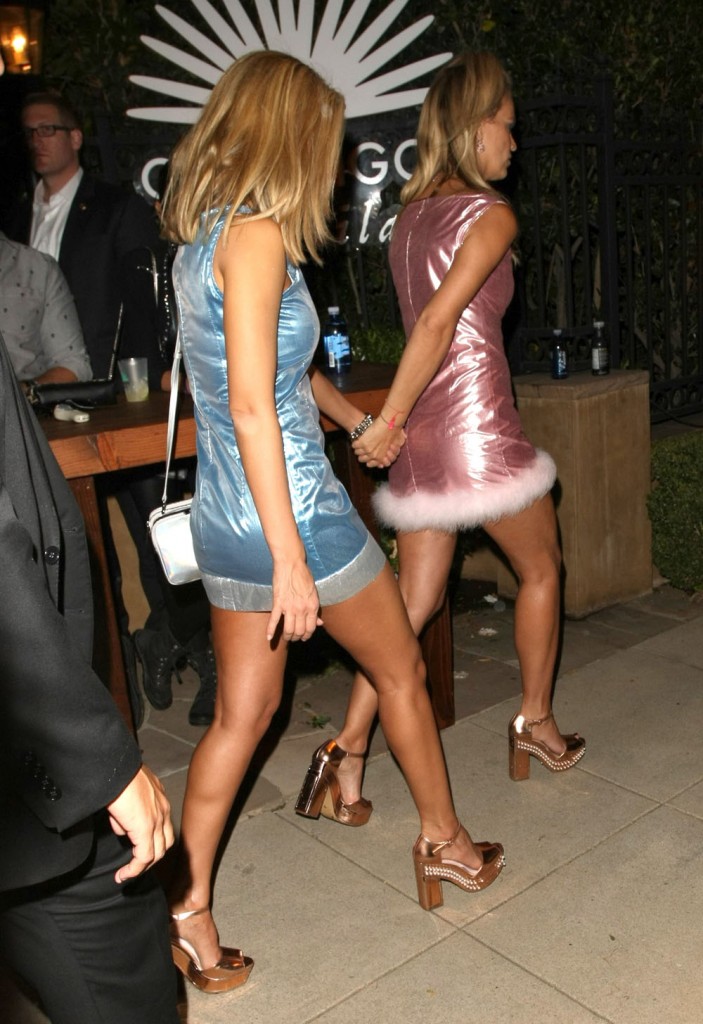 Bonus pic of Lori Loughlin as Tippi Hedren's character in The Birds. This costume is excellent.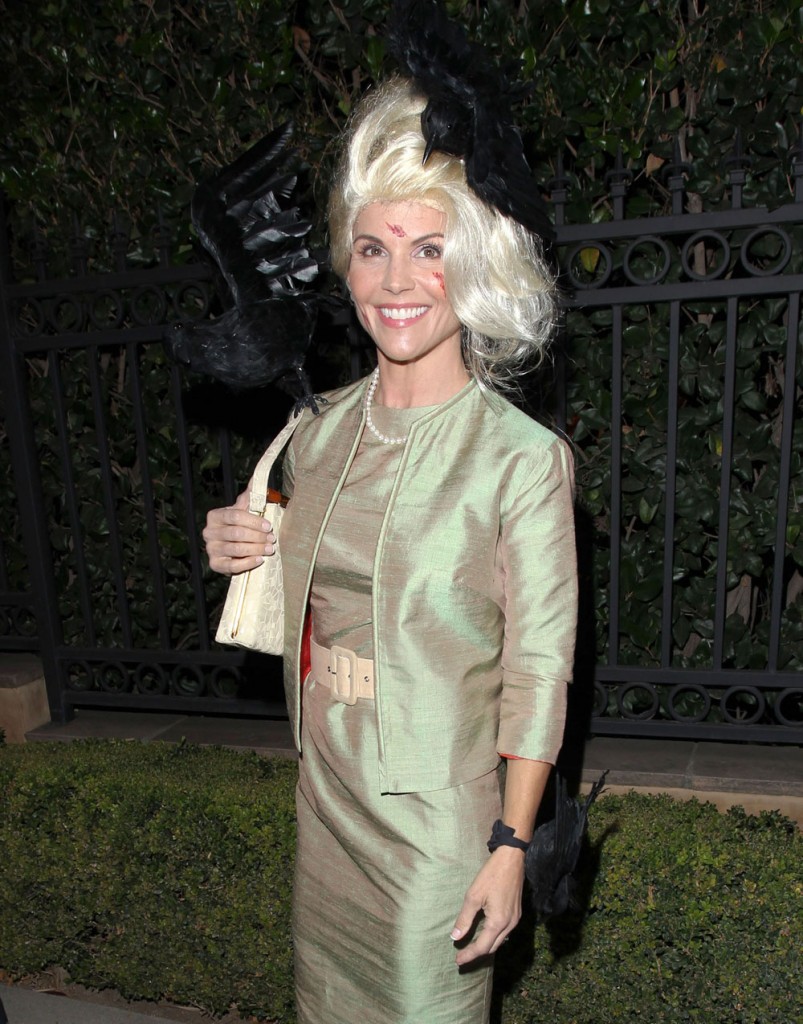 photo credit: Thumbs42/FameFlynet