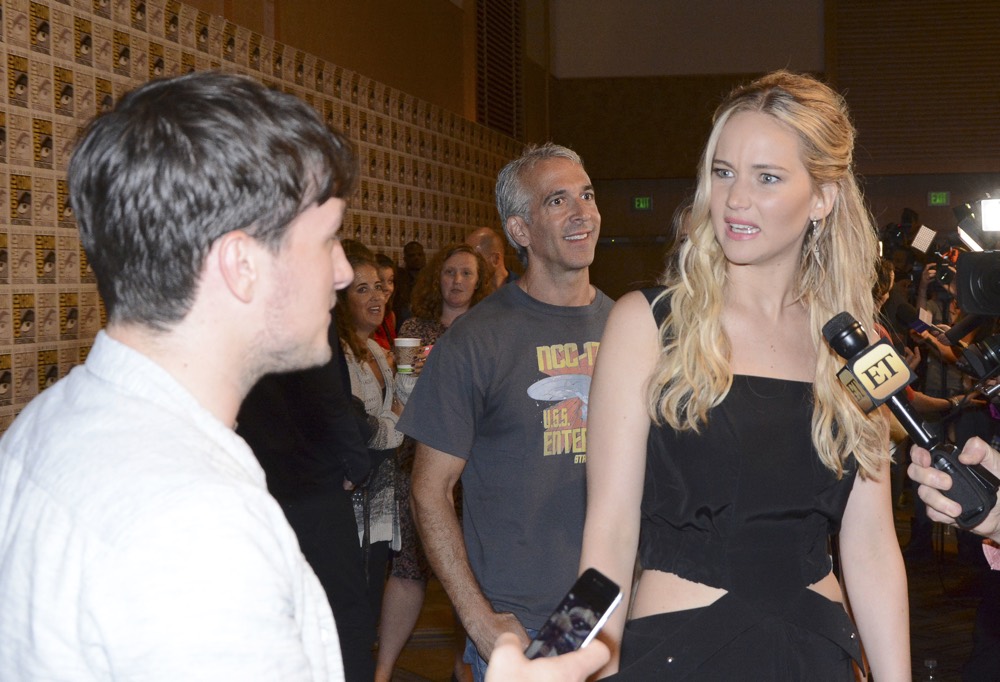 The Jennifer Lawrence news is coming fast and hard now, although I'm exaggerating. There are a smattering of stories thus far to promote Mockingjay: Part 2. Josh Hutcherson has been taking some sweet prank revenge out on our heroine by telling EW.com about her annoying habits. Mainly, he says she's a leg bouncer and does so out of a "nervous jitter," which makes sense for a woman who calls herself a "chihuahua." Hutch goes further and says he sometimes thinks JLaw's leg bouncing is an "earthquake" for real.
Jennifer herself is also talking. She did a press conference where she explained more about her pay disparity essay that people won't stop talking about, which is good. People should keep talking about the issue, or nothing will ever happen. Jennifer says the reactions of some newspapers and blogs proved her point by calling her a "brat." In the initial essay, she spoke of how she previously held back in salary negotiations for fear of being labelled "difficult." Yet the moment she expressed that concern, people did label her an ungrateful brat. Do people call Johnny Depp and Robert Downey Jr. brats? Nope, they do not, and that's why JLaw is still talking:
JLaw on the pay disparity essay: "It was more of how did my mentality get in my own way of fighting just as hard as the men to get a better deal. I hoped to just write about my own fears of how am I going to be portrayed? Or how am I going to look? How will people judge me? Obviously the men in the movie don't think that way. Even after I wrote it, I don't remember the website, but they called it 'Jennifer Lawrence's bratty display.' And I was like, 'Thank you for completely making my point.' If a woman speaks up, is assertive and has a voice, she's going to be called a 'brat.' I don't see a man being called a 'brat.'"

Hunger Games producer Nina Jacobson agrees "As girls we don't always have the confidence to feel like we won't be judged if we speak up. That's at the heart of that essay. It's a really important thing to speak up."
[From USA Today]
People can't believe JLaw would ask for more millions, yet those folks wouldn't bat an eye at her male co-stars' paychecks. It's all so disturbing, and just as many (if not more) women were wagging their fingers at greedy Jennifer, who couldn't leave well enough alone. Come on, people. Both men and women should be paid what they're worth, but in almost all cases, women are the ones getting stiffed for doing the same (or a greater) job. Enough is enough, and Jennifer is not a "brat" for refusing to sit back and get paid less than her male costars.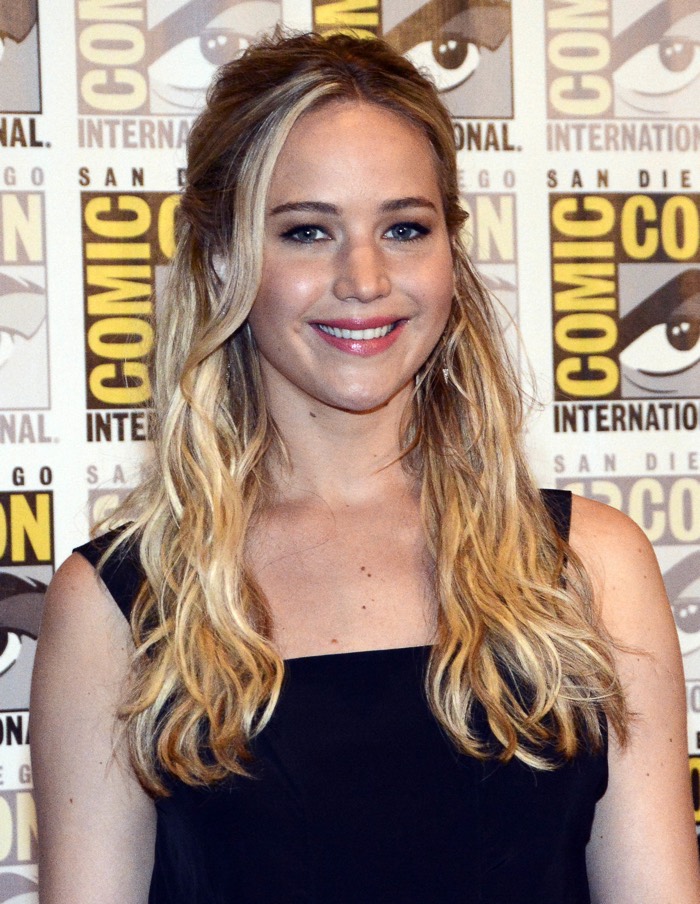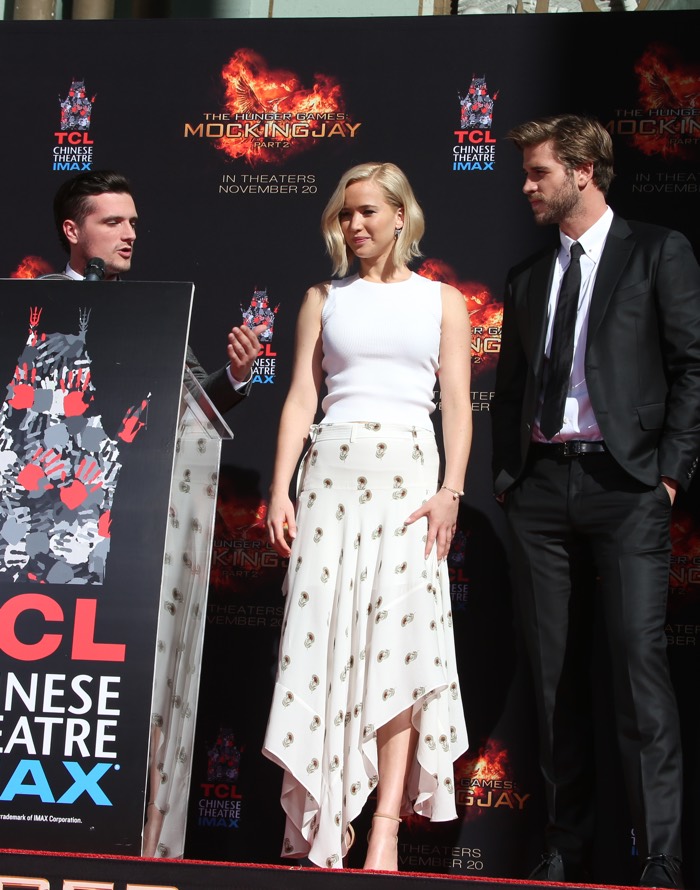 Photos courtesy of WENN