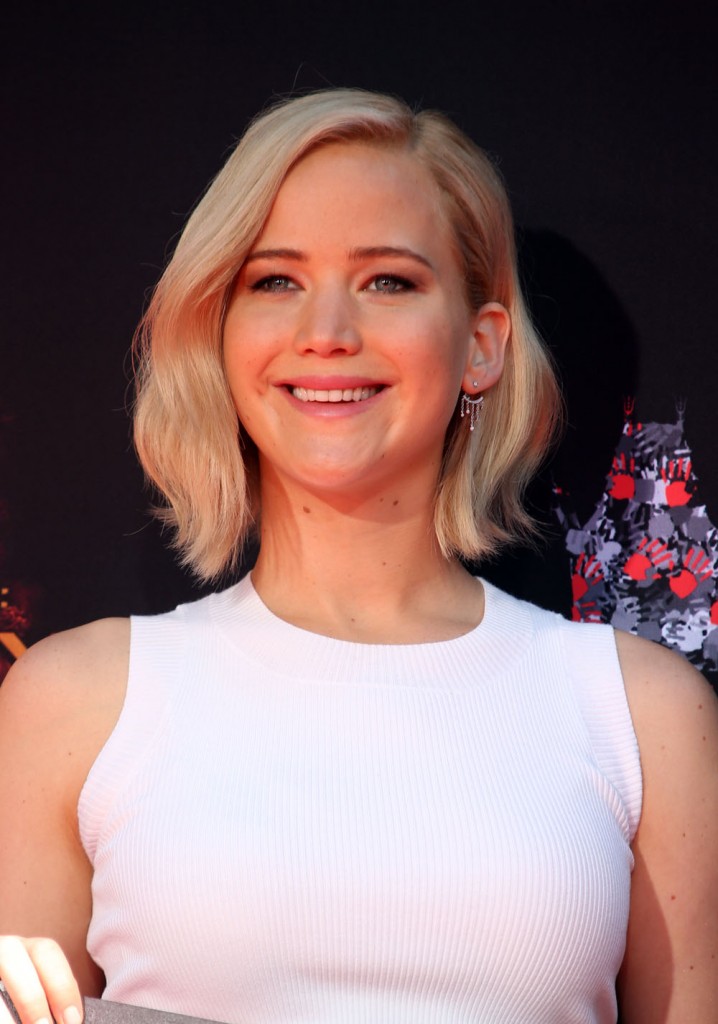 On the press tour for Mockingjay – Part 2, the Hunger Games stars are so scandal free. Most tours these days involve messy interviews, but maybe that's just Marvel. There's a sweet (but not very quotable) new interview with Josh Hutcherson in DuJour. He talks about fans who camp out and how grateful he is for his career. That's the nice thing about all of the Hunger Games stars. They're not like the Twilight actors who could barely conceal their disgust, but maybe that's because Hunger Games is more intellectual.
Meanwhile, Jennifer Lawrence is busily aging like a president during a Berlin press round, and we don't have pictures, but she is talking about her pay disparity essay again. This is kind of the theme of this tour, right? Usually, JLaw talks about her weight, snack food, and farts, so this is different. She says Katniss was the reason she stood up for lady wallets:
Katniss inspired her pay disparity essay: "I don't see how I couldn't be inspired by this character, I mean I was so inspired by her when I read the books, it's the reason I wanted to play her. So I think it would be impossible to go four years with this character and not be inspired by her. She is kind, independent-minded. She is strong but merciful. I wish I had just one percent of her courage or thoughtfulness. She inspires me in every way."

On Katniss: "I wanted her to be a warrior right away, I wanted her to want to be a leader,I had to keep my own personal emotions about her situation out of my performance."

On Singing: "I don't think that I contribute a lot of good things to the music world. That's why I won't sing out of respect whenever it's possible."

Her career choices: "You get older and you're trying to be more educated and take part in a movie that contains a political statement. You have to develop that and be aware of the effect that you're making."
[From Reuters]
Soooo, that last quote really hits home as far as Jennifer's new conversation topics this tour. She dropped her essay at precisely the right time. After a few weeks or internet discussion, journalists were able to formulate their interrogation plans, but Jennifer was already ready for them. Not a bad tactic at all, and it keeps her from getting all giggly about farts for the press. Do you miss farty JLaw?
Here are some new clips from Lionsgate. In the first one, poor Peeta tries to figure out what's "real or not real." The second clip shows Johanna with a shaved head next to an uneasy Katniss.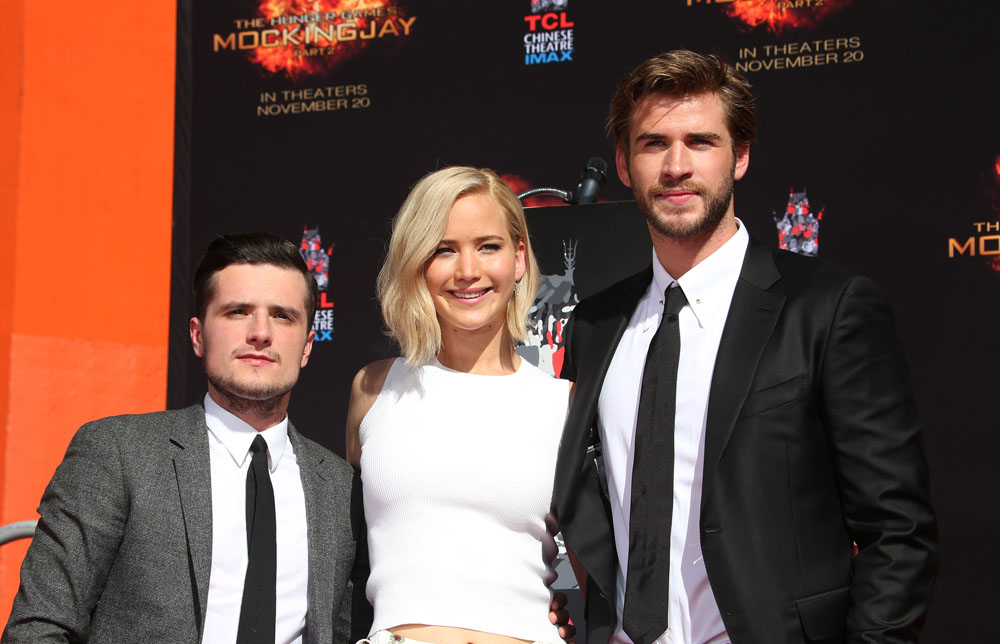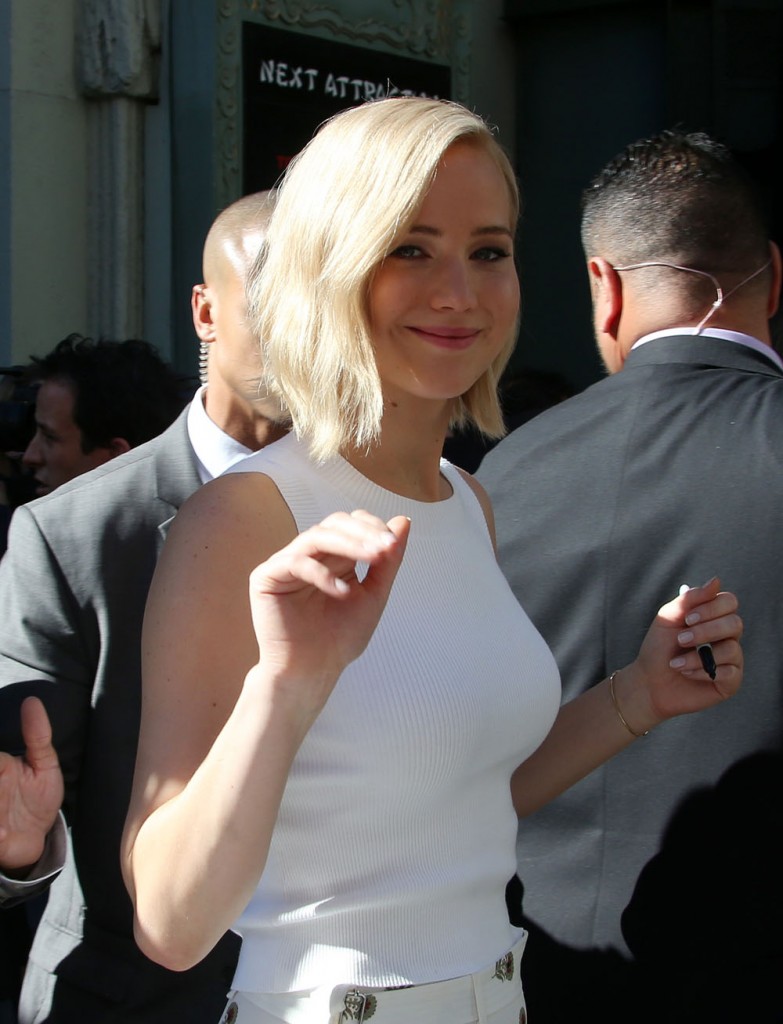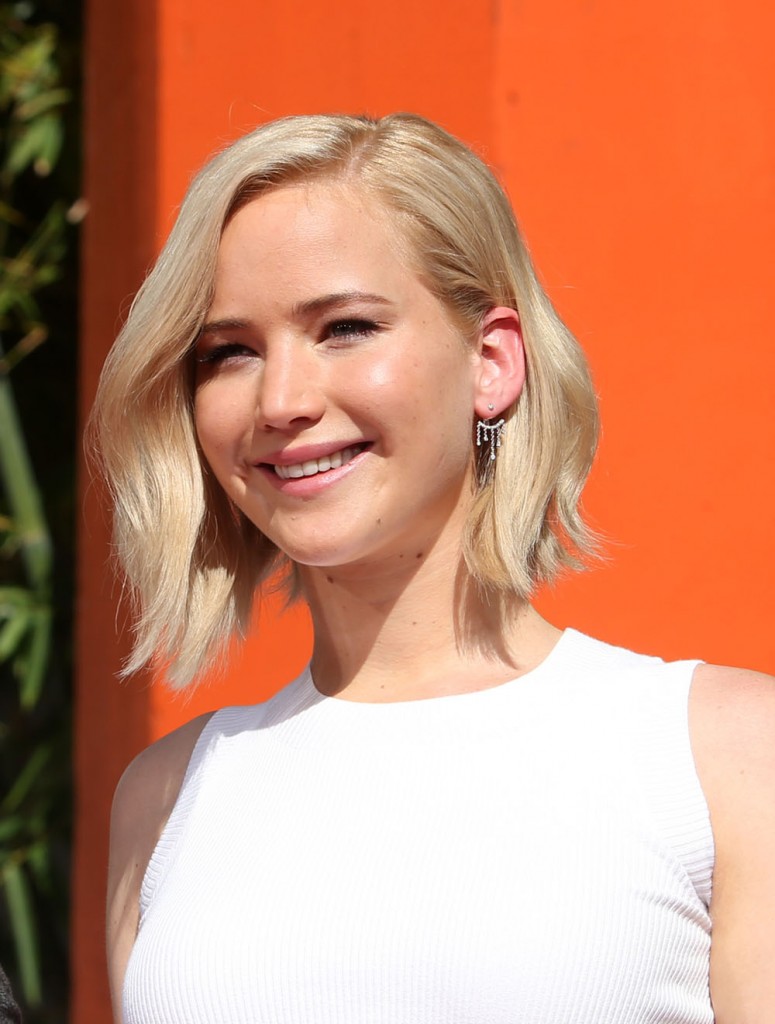 Photos courtesy of WENN