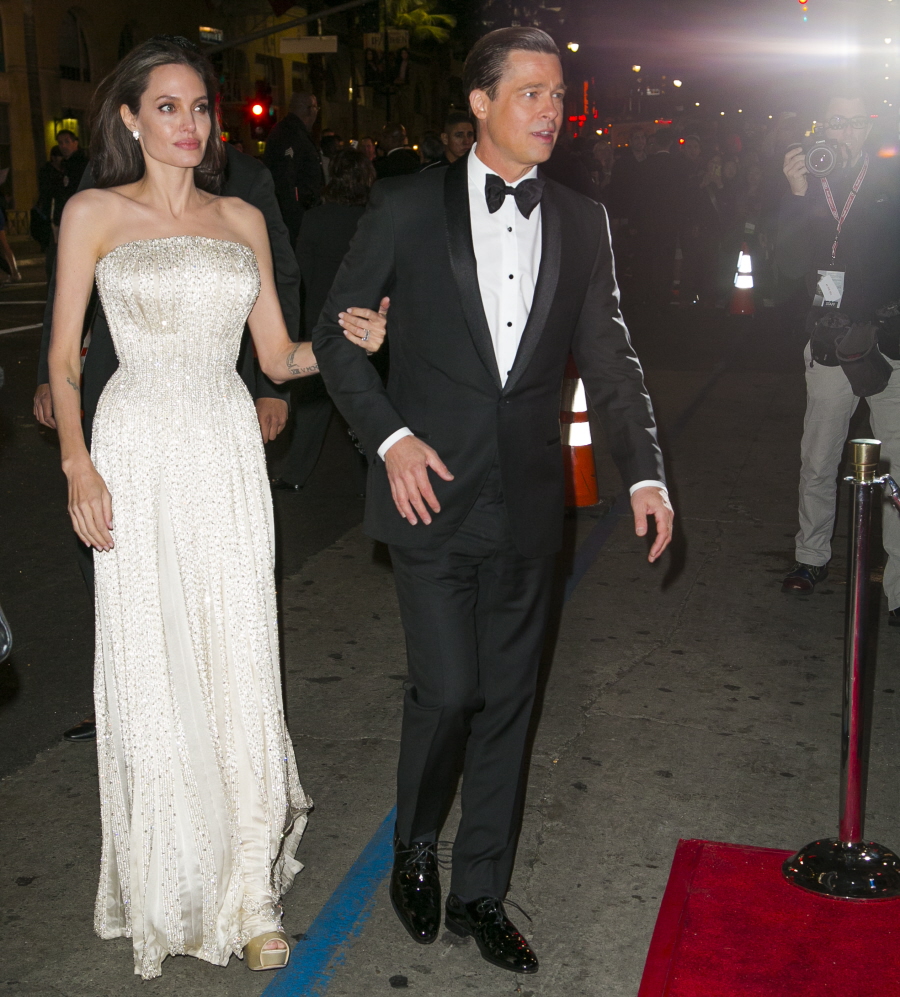 Now I'm sad that we're at the end of Brangelina Week. Hopefully, there will be more interviews, red carpets and photo-ops from Angelina Jolie and Brad Pitt in the coming weeks, but they definitely ended The Week of Brangelina on a high note. They walked the AFI Fest red carpet last night for the premiere of By the Sea. Apparently, the Brangelina Bat-signal went out over LA, and all of the super-fans came out to cheer on Brad & Angie. At the premiere, Brad told USA Today: "We thought we were making an itty-bitty art film, and here we are."
Angelina pulled out her best look of the week too: she wore this show-stopping, curve-hugging Versace gown in cream and gold. She looked surprisingly well-rested and refreshed. Surprising, because she looked pretty tired promoting the movie in NYC earlier this week. Anyway, I love the gown. I'm sure there will be some concern about the size of her implants, and enough time has passed where we can no longer use the excuse of "maybe they just need time to settle." No. She really did go up a cup size after her mastectomy. I'm not sure how I feel about that! I'll also say this – I think this Versace has a built-in corset/bustier that makes her waist look smaller and makes her breasts "stand up" more, which is also throwing off her proportions.
The early reviews are in for By the Sea and man, they are not good. The Wrap basically says that the best part of the movie is Angelina's on-point makeup (although THR actually says her makeup is distracting). This line from The Wrap's review is great: "In one scene, she showers before bed and still manages to wake up with a smoky eye." The Wrap also identifies the problem I had with the first trailer: that if the film was being played for camp, if there was a wink and comedic self-awareness to two beautiful people being silently distraught in Europe, maybe the film would be decent. But no. The Wrap writes: "If 'By the Sea' weren't so aggressively humorless, it might almost qualify as camp, so unsuccessful is its pursuit of weighty drama. Unintentional laughs are hard to come by here; instead, there are yawns aplenty." The Hollywood Reporter's review was even harsher – go here to read.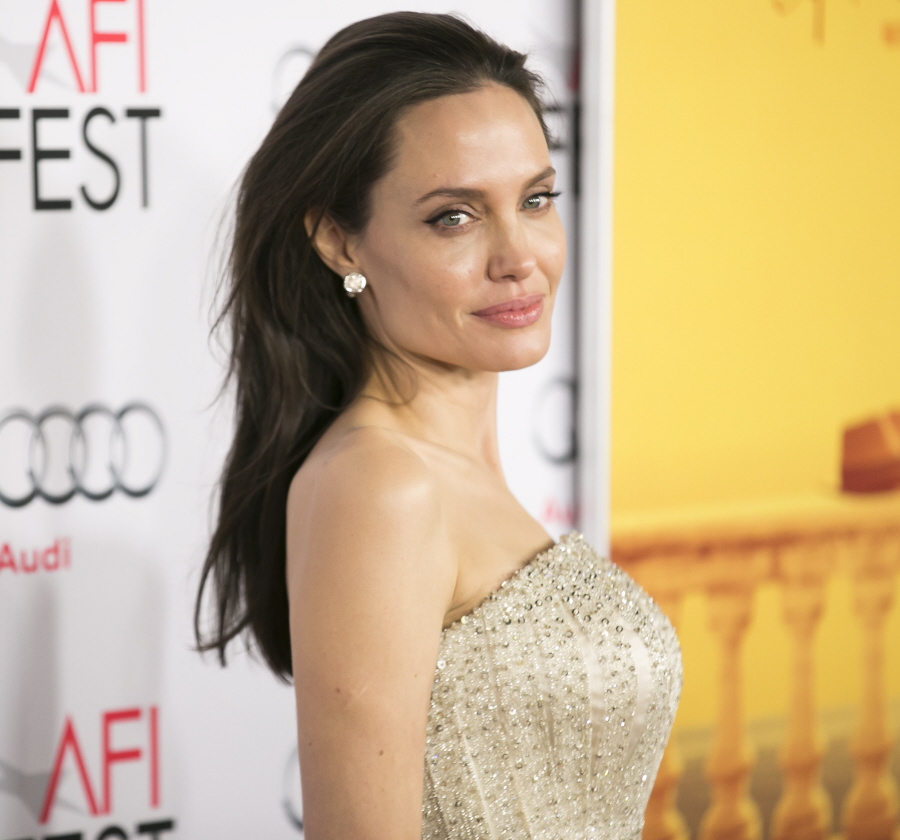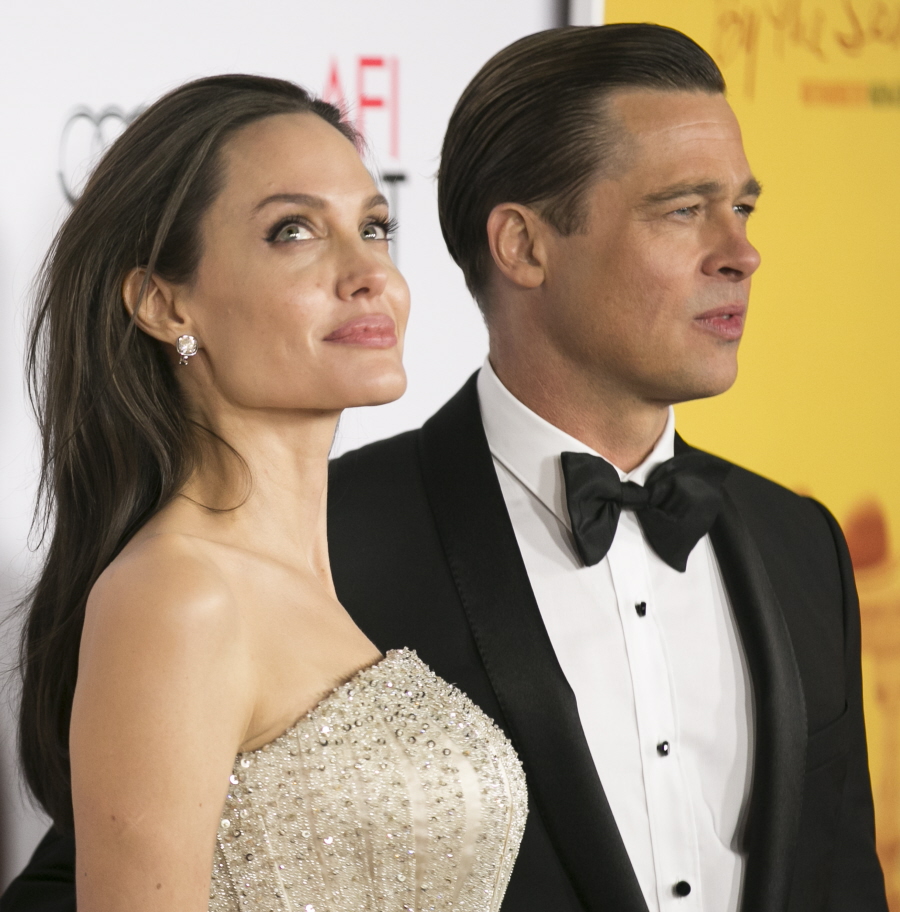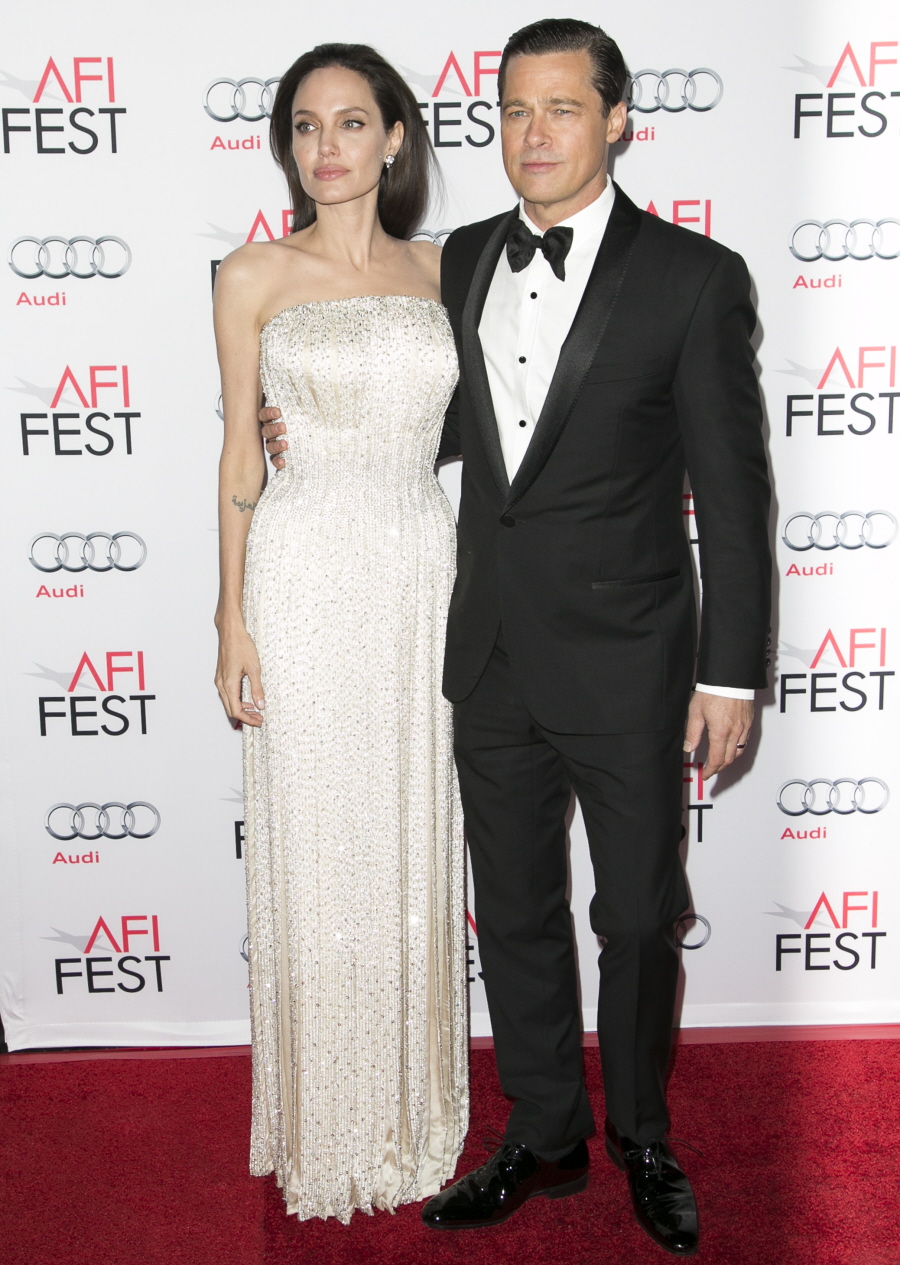 Photos courtesy of WENN.