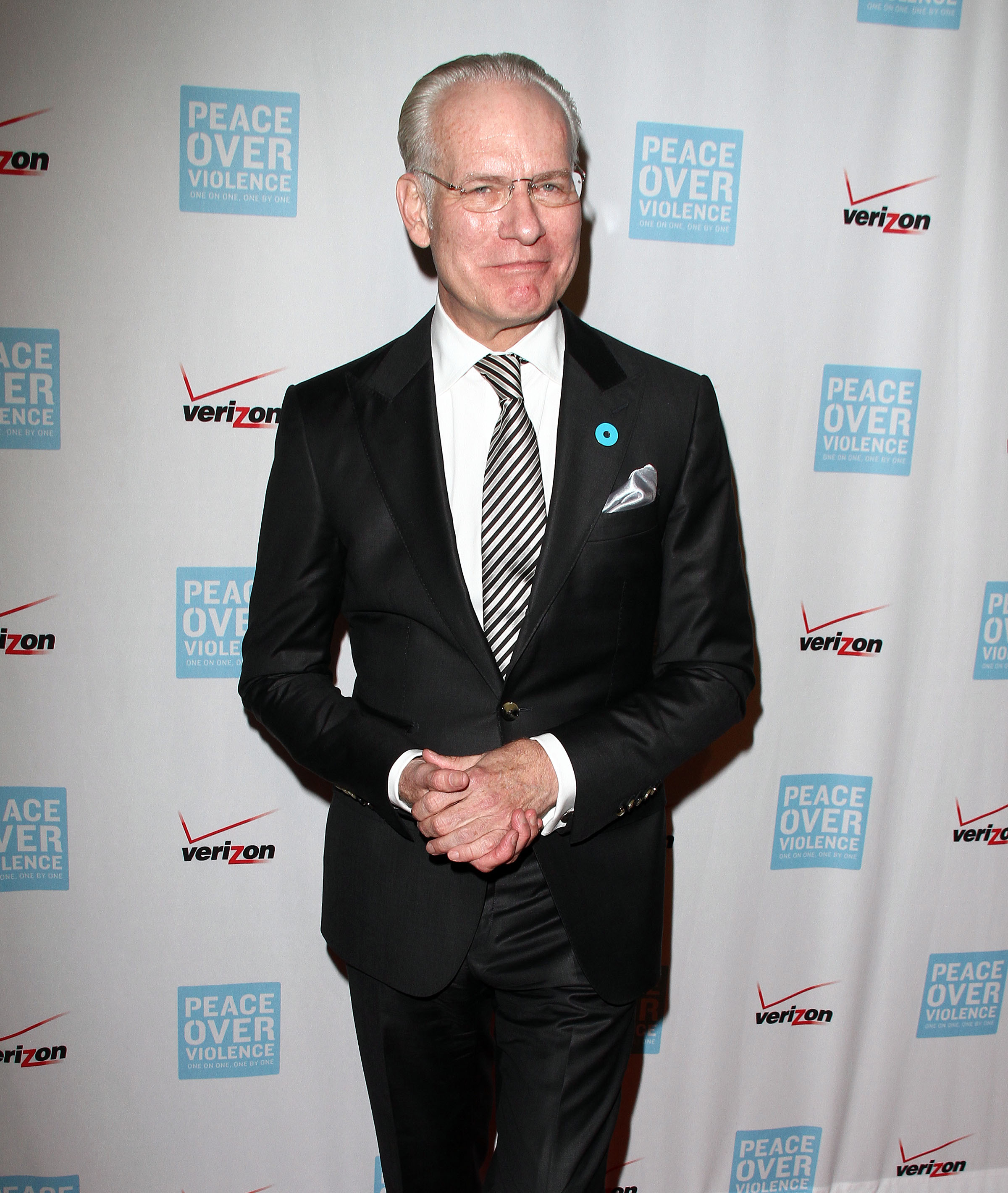 Tim Gunn has long been a truth-telling savant. It's not he's a particularly mean person, or a misanthrope who hates everything and everyone. He's not at all. He's just very honest about what he thinks of people who don't meet his utterly reasonable standards. Anna Wintour doesn't meet his standards because, as Gunn sees it, Wintour is rude, unpleasant and unprofessional. Kim Kardashian doesn't meet Gunn's standards because, well, she's a vapid, superficial idiot. But here's something I didn't know: Tim Gunn literally cannot stand anyone in the Kardashian-Jenner clan. In a new interview with HuffPo, Gunn went OFF on all things Kardashian-Jenner. And it was glorious.
On Kanye West's designs: "I think they're a bunch of dumb clothes… Just basic pieces…He won't [like that comment], but let me tell you, the whole Kardashian clan doesn't like me, so no surprise there."

On the Kardashians' style: "There are large issues [with them] for me, such as why? Why? But when it comes to fashion, I say to people all the time 'If you want guidance in fashion, just consider this: If a Kardashian is wearing it, don't.' I think it's vulgar. Given the amount of public exposure that the Kardashians have to potentially be sending the message to people that you, too, can dress like this — no!"

On Kendall Jenner-as-supermodel: "I think absolutely nothing [of her] to be perfectly honest. And I'm assuming there's a huge, perhaps million dollar-a-month publicity wagon that is pulling these girls along and creating these lives for them. I'm distrustful of it and I find it all distasteful. I shouldn't say that she doesn't [have 'it']. I don't know her — she may be a perfectly lovely young woman. I just feel that she's tainted by the Kardashian aura of yuck!"
[From HuffPo via Us Weekly]
I feel a little bit sorry for Kendall Jenner at this moment. What Tim Gunn says is true – there's a publicity wagon trying to make Kendall happen and many in the fashion industry are okay with that. Karl Lagerfeld has added Kendall to his stable of go-to models, and Kendall walks many of the biggest runways in Paris and NYC. But at the end of the day… is there any "It Factor" there, or is it all hype and no substance?
As for what he says about Kanye's collection, most fashion critics absolutely loathed his last collection too, and the reviews were very, very unkind. To be fair to the critics, Kanye's collection was all nude/beige, most of the stuff looked like old pantyhose, and the models were styled to look like refugees fleeing some terrible atrocity. To be fair to Kanye, even though the fashion intelligentsia loathed his collection, it still sold like hot cakes.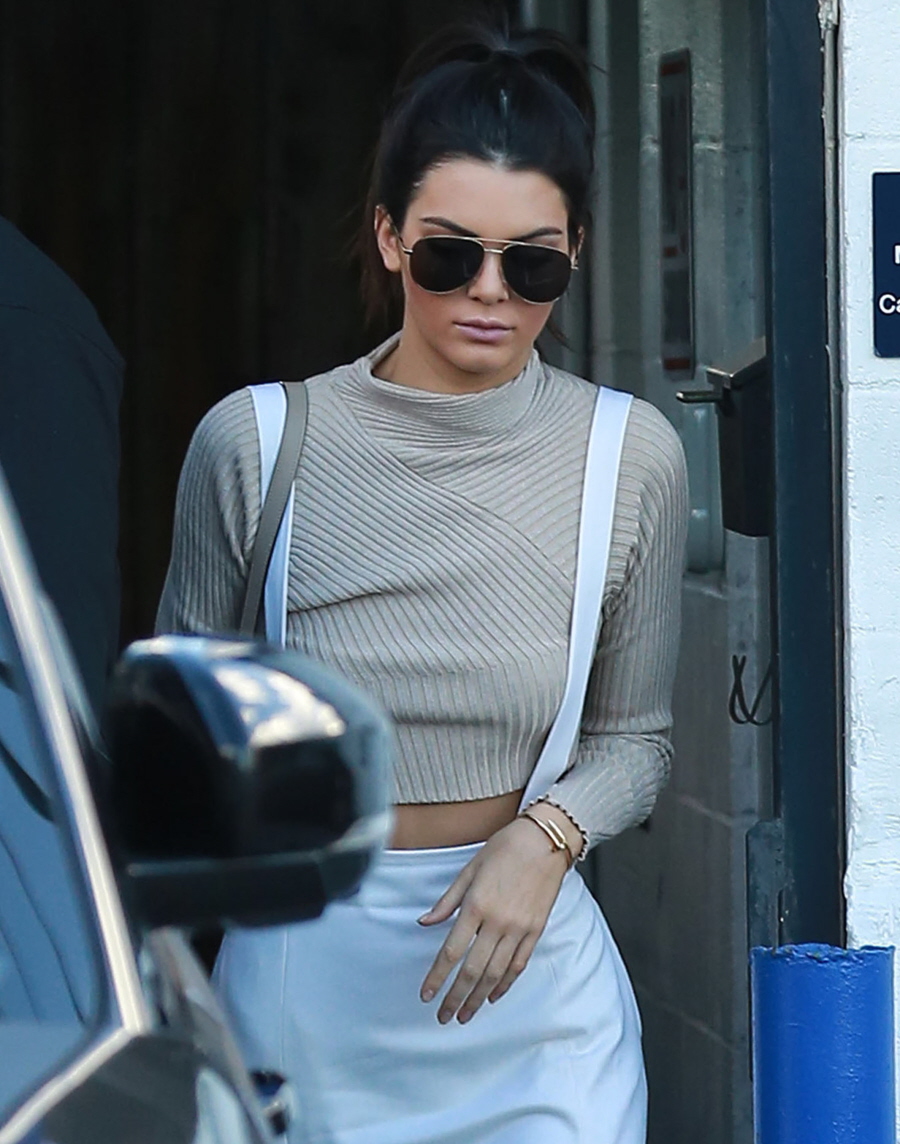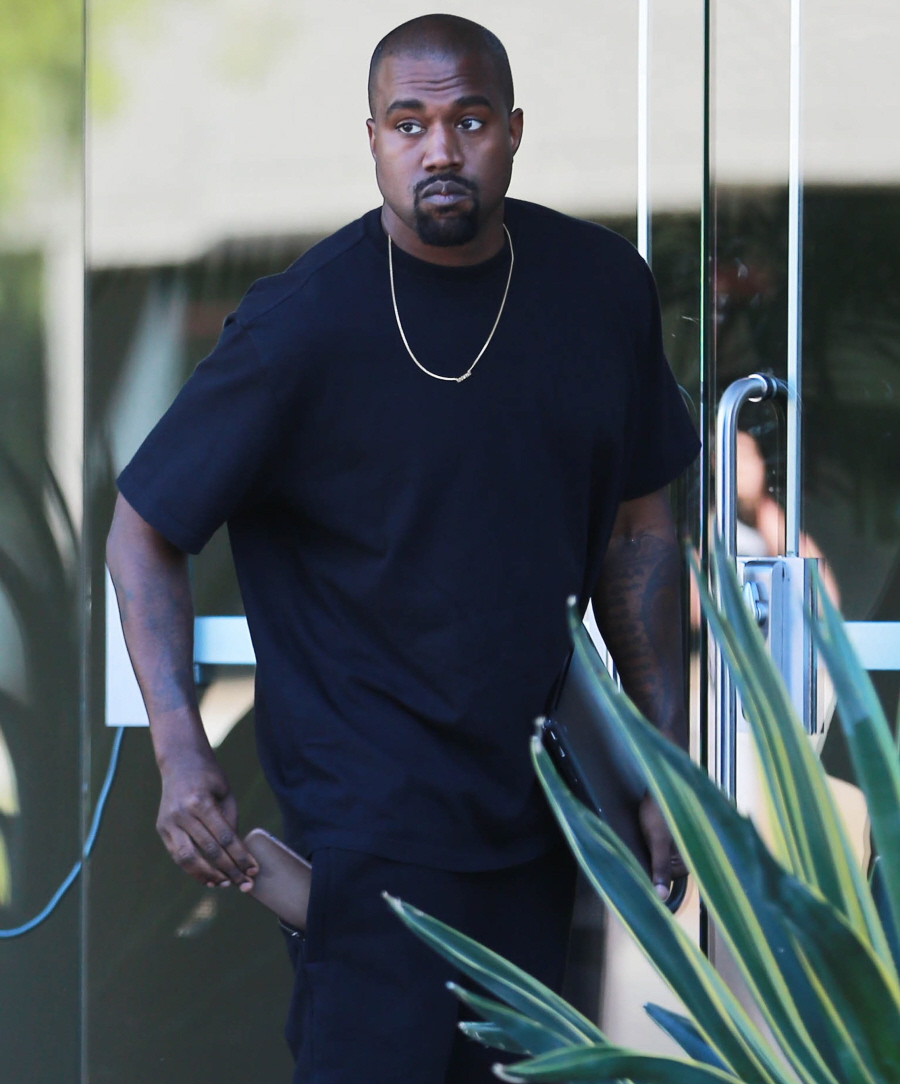 Photos courtesy of Fame/Flynet.