Kylie Jenner has to continually create content for her paid subscribers ($2.99 a month). That involves letting her fans into her world with tours of her home, closet and family get-togethers, like the $2 million Gatsby style birthday party they just threw for her mom. Then she has to figure out what she should give out for free (or paid sponsorship natch) on her public accounts like her Instagram and Twitter.
This is her job, as is getting photographed out in various outfits and heavily made up. So technically, paparazzi are a key part of her career in that they they take photographs of her which are published and which she sometimes posts to social media. It's all part of the messed up Jenner-Kardashian ecosystem.
Only Kylie doesn't seem to understand the paparazzi's role in keeping her famous. In a recent snapchat post, Kylie filmed a female paparazzo trying to photograph her as she went through the drive through at In-N-Out Burger. She panned the camera to the lady and said "No woman should be a paparazzi. This woman is such a bitch. Like what are you doing with your life girl?" Says the 18 year-old who spends two hours getting ready to take thousands of selfies in pursuit of the perfect duck face.
If this particular paparazzo has harassed Kylie in the past I get it, only she sounds like such a brat here. Not only is she saying that women aren't suited to a particular career, she's questioning this woman's career choice. Plus she doesn't even know the singular form of "paparazzi," that's a plural term. Actually, technically it should be "paparazza" as it would be the feminine form of the word, which is Italian and was coined by director Federico Fellini in the 1960 film La Dolce Vita. Maybe if Kylie spent 5 minutes on Wikipedia she could learn this too, especially since it's a pretty key term for her career. Instead what she's doing with her life is studying casual fashion, makeup and the art of the selfie. There's no shame in that, but it's rather ripe to hear her criticize the career choice of a person whose work directly benefits her.
Here's the video. Kylie uses the word "bitch" so I guess it's NSFW, but obviously I don't have a problem with that word.
Here are a couple of snapchats from PMK's birthday party. Damn that looks excessive and like a movie set. I guess that cigarette is fake but she could have just used an ivory holder or something.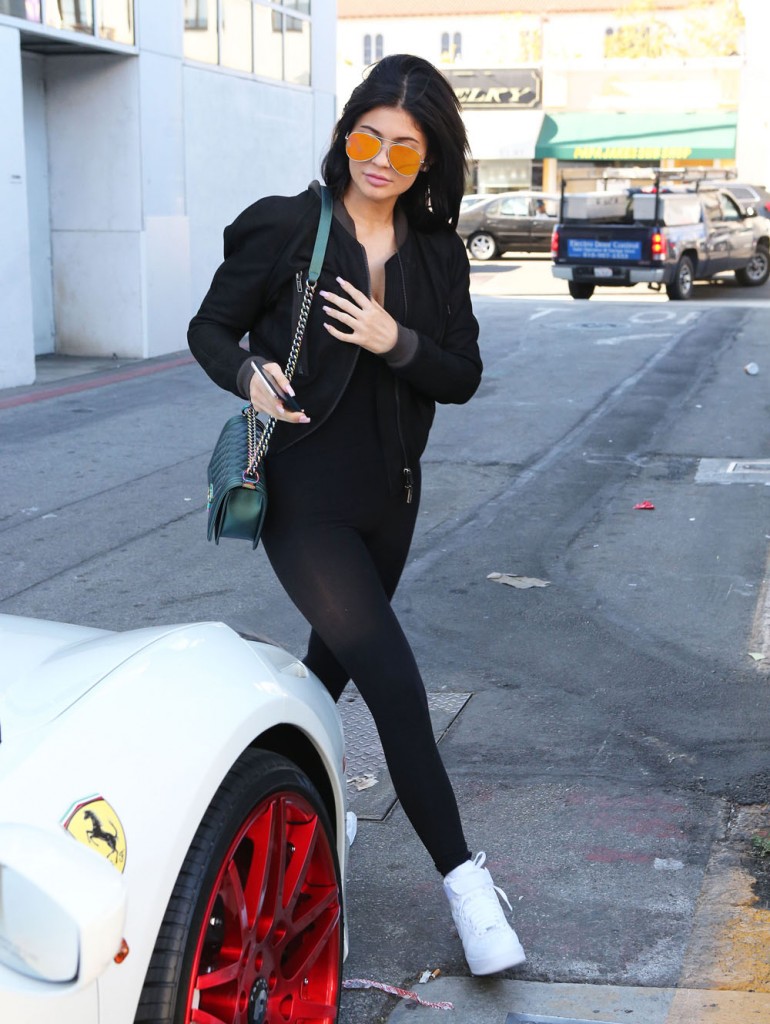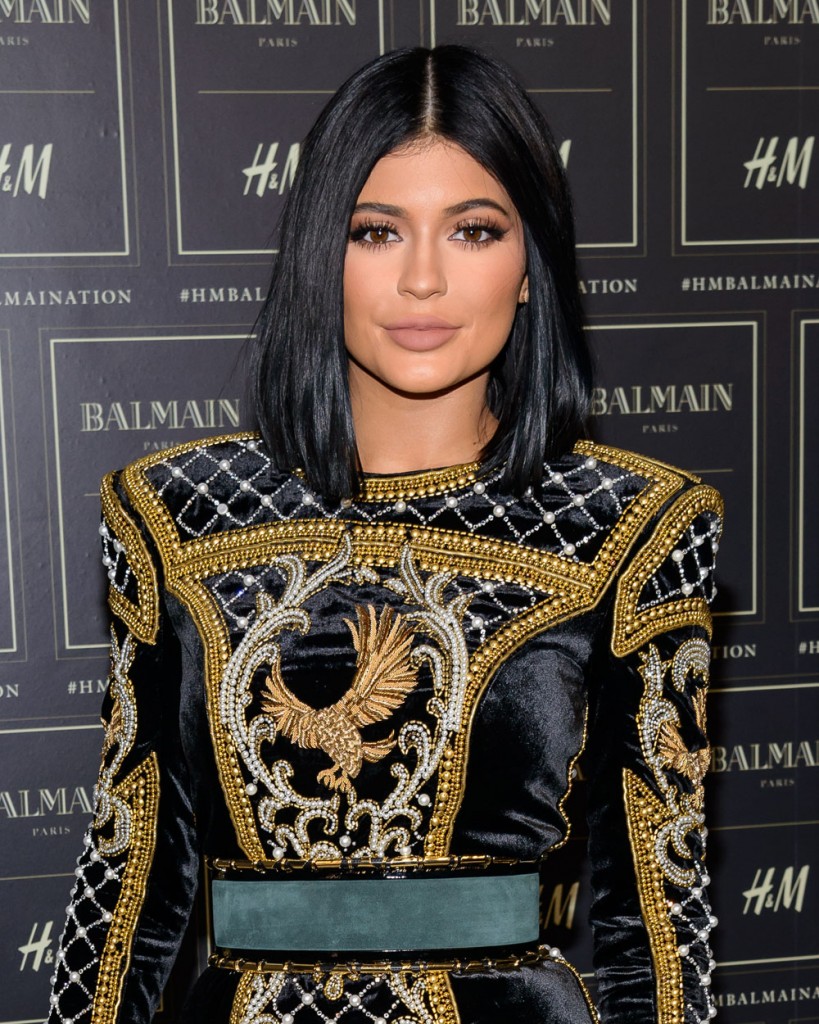 Thanks to Huffpo for the tip! These are photos of Kylie and Tyga out Friday, where they were seen visiting Lamar Odom's hospital, Cedars Sinai, for Lamar's birthday. Kylie was seen wearing see through leggings but you don't need to see that. Kylie is also shown at the Balmain launch on 10-20-15. Credit: FameFlynet and WENN.